I am a total believer in the Universal Law Of Attraction. I believe if we put our energy and focus into making things happen, they WILL happen....assuming we truly desire them. As my mom always said when I was growing up, "If there is a will there is a way".
When we first moved here to NC, I had my idea of what I wanted Kindred Acres to be. We left behind a happening intentional community in TX, which was very hard to do, but I knew I'd get the opportunity to make it happen again. I wanted to have bees here but wanted a mentorship because I don't know enough about raising them myself yet. I also wanted to have another 'mini' intentional community where someone, or a small family, would stay on the land in a tiny cabin or RV of sorts in exchange for helping out around here and being part of Kindred Acres. I knew I wanted an epic food forest and to grow as much food as we could. I also wanted to certify this space as a wildlife habitat. I had all these ideas in my mind for a fruit and nut orchard, space for kids to run and play and be in nature.....the perfect climbing trees, and a wild area for wild animals to enjoy. I wanted to work with herbs, making medicines, have an apothecary and offer teas for sale.
Today was a big day for us. I got a call from a beekeeper I had reached out to a while ago asking about a mentorship. I had reached out to many and didn't get the best responses but I was told by a friend that this guy could help me. After not hearing from him for a while I was starting to lose the faith that it would happen but then he called. He explained the process and we set up a meeting for next week for him to do a site walk. We'll pick the perfect place for some hives and then closer to spring he will bring out the hives and maintain them, and in exchange, I'll be there to watch and learn and I'll get a small portion of the honey harvest. This is fabulous! This is exactly what I had hoped for! We also got a message from a follower who was looking to purchase some seeds from us. We got to talking and she said she just had to ask if I had ever thought about offering an internship because she would be interested. I advised her that I in fact did and right now we do have someone that comes but not on a regular basis so I would give it thought as to set something up for her. She then advised she lives in an RV with her small family and would be interested in parking her RV here in exchange for helping hands and being part of our community. Again, exactly what I had hoped for!! So we will be meeting with her tomorrow to see if it will be a good fit and to iron out some details.
Our fruit and nut orchard is in full swing and come spring, once everything leaves back out, we should truly be looking more like a food forest vs an extravagant garden. We do have a great space for the kids to run and play, the perfect climbing trees, and today I worked on dropping some wildflower seed bombs up in the further portion of the property for the wildlife to enjoy. Just about everything I had been dreaming of is absolutely coming to fruition. On top of this all, I applied yesterday for our wildlife habitat certification!! I'm just waiting for our signpost to be delivered and we will then proudly display that at the far front of our property. We also have some herbs around and have big plans to increase the number of herbs we grow here. We have been making herbal vinegars, honeys, and cleaners with homegrown goodies. We have even been offering classes out here.
Manifesting your dreams might not happen overnight. I has taken me near 3 years, which in the grand scheme of things is NOTHING, to make happen all that we have made happen. We came here not knowing anyone. We came to a property that had not ONE garden in place. Not one birdhouse or sanctuary for animals..... and we are turning it into a food forest and wildlife habitat for everyone to enjoy. Amazing things can happen when you put your mind and heart to it....and a little sweat and elbow grease also do the trick. ;)
It helps to first start by saying it out loud. Either to yourself or to a good friend who is willing to listen. State your desires. Write them on a vision board. And then work towards them KNOWING it is already happening. It is already in the works. Manifesting is something we ALL have a birthright to. It is something we ALL can do!
Now get out there and manifest those dreams of yours! Make it happen!! You totally can do this!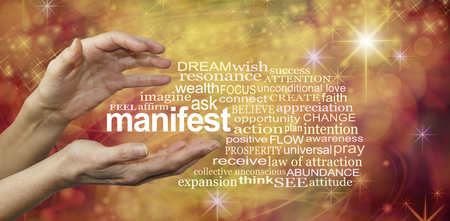 photo credit to aspiremag.net

With lots of love
~Bren
-Kindred Acres
If you find our blog posts and videos helpful or inspiring and would like to provide a love offering to Kindred Acres for all we do here, you can give us an upvote/comment here on steemit, give us a thumbs up on Youtube, or you can gift us an item from our Amazon wishlist! :) http://a.co/7U2Ibw5
Another option is to send any financial contribution ($1, $5, or whatever you are compelled to leave) via https://www.paypal.me/KindredAcres
We greatly appreciate your help and contributions!
Check out our Etsy shop for live plants, seeds, homestead goodies, crafts, and other options!
https://www.etsy.com/shop/KindredAcres?ref=seller-platform-mcnav
Follow us on Facebook to get notified of any upcoming events https://www.facebook.com/KindredAcresHomesteadAndWellness/
Upvote us on Steemit to show us some love and support!! https://steemit.com/@kindredacres
Give us a thumbs up, subscribe, and hit that bell on our YouTube channel!! https://www.youtube.com/channel/UCiZ8ynfylR5kIR9DnfcGP1g?view_as=subscriber
And finally,
Follow us on Instagram!
https://www.instagram.com/kindredacreshomesteadwellness/

Being in Charge of Our Own Health: A Little Disclaimer | SteemPeak
@HCSO Website | @homesteaderscoop | Discord Community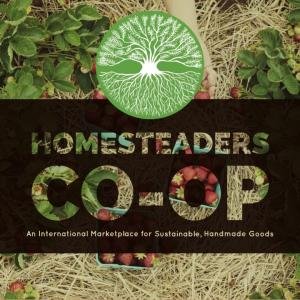 @payitforward

@build-it