I often say eat with the season. If you eat fresh seasonal foods that are local to you then you will be sure to get what your body needs.
Nature is amazing. It provides what you need when you need it most. For example, tomatoes are high in lycopene which is a powerful antioxidant that helps protect the skin from sun damage....tomatoes are at their peak during warmer months of the year when the sun is the brightest. Just before the seasons transition to the darker half of the year, elderberries, a powerful herb used for immune boosting, are ready to be picked. When the days are shorter and you are receiving less sunlight, your vitamin D production goes down which can weaken the immune system. Elderberry tea, syrup, and tinctures can help give you the boost you need during these months. And during those darkest and cold days of winter, white yarrow peeks out of the garden all bright and bushy, ready to be used.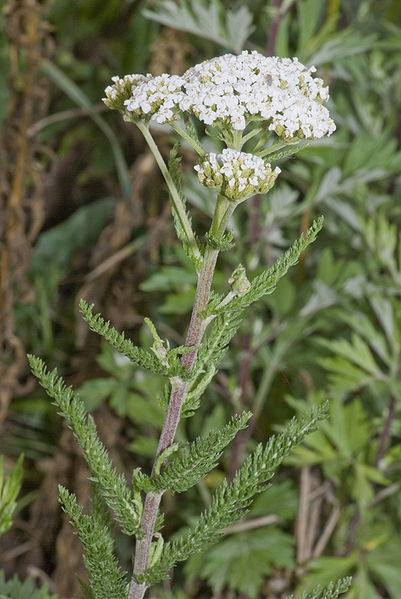 Achillea millefolium (White Yarrow), is an ancient herb and it is one of our cherished herbs here at Kindred Acres Homestead and Wellness Center. It has a large range of uses from stopping a bleeding cut, to moving the blood to improve circulation in the body. It strengthens the vessels and helps to lower blood pressure. It is also a diaphoretic, hence why it is often used in Native American sweat lodges. It helps induce sweating, push out toxins from the body, and lower fever. It eases a sore throat and helps fight viruses. On top of all of that, it is such a pretty and wispy plant. When the flowers appear in spring the bees and butterflies love them...as do I. I'm so blessed to have this here at Kindred Acres. We put it to good use the past few days when Kaliah and I were a bit under the weather. She and I were both running a bit of a fever. We made some herbal tea that consisted of echinacea root, dried elderberries, white yarrow (both fresh and dried), and dried bee balm. It was tasty and it really did help our bodies overcome whatever we were fighting off. We are back at it near 100% again. Well a lot of rest helped too. ;)
Take a few moments to learn what herbs are seasonal in your area and how you can put them to good use.
With lots of love
~Bren
-Kindred Acres
If you find our blog posts and videos helpful or inspiring and would like to provide a love offering to Kindred Acres for all we do here, you can give us an upvote/comment here on steemit, give us a thumbs up on Youtube, or you can gift us an item from our Amazon wishlist! :) http://a.co/7U2Ibw5
Another option is to send any financial contribution ($1, $5, or whatever you are compelled to leave) via https://www.paypal.me/KindredAcres
We greatly appreciate your help and contributions!
Check out our Etsy shop for live plants, seeds, homestead goodies, crafts, and other options!
https://www.etsy.com/shop/KindredAcres?ref=seller-platform-mcnav
Follow us on Facebook to get notified of any upcoming events https://www.facebook.com/KindredAcresHomesteadAndWellness/
Upvote us on Steemit to show us some love and support!! https://steemit.com/@kindredacres
Give us a thumbs up, subscribe, and hit that bell on our YouTube channel!! https://www.youtube.com/channel/UCiZ8ynfylR5kIR9DnfcGP1g?view_as=subscriber
And finally,
Follow us on Instagram!
https://www.instagram.com/kindredacreshomesteadwellness/

Being in Charge of Our Own Health: A Little Disclaimer | SteemPeak
@HCSO Website | @homesteaderscoop | Discord Community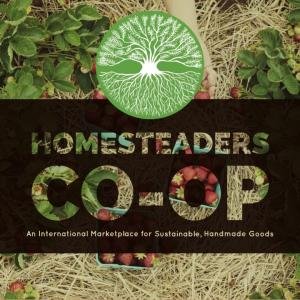 @payitforward

@build-it