A world united by a fight against a horrid Virus - Covid-19 is on the lips of everyone in all corners of the world!
How can we fight this in our own homes?
Fist and foremost by staying away from crowded places
Sanitizing hands
Not touching your face and especially not rubbing your eyes
Sanitize all surfaces in the home, door knobs, light switches; in fact anything you regularly touch!
Sanitize cellphones, wallets, keys and spectacles
Shower immediately after returning from visits away from home
Wash clothes in hot water
All these measures may seem drastic, but this is a virus that our bodies' immune system struggles with.
Good nourishing foods rich in Vitamin C, Zinc & Copper can assist greatly, plus having plenty of fluids like soup, broths, herbal teas, lemon water, golden milk, ginger & turmeric tea.
I would like to share a nourishing broth, a delicious salad plus a medicinal drink using the Nasturtium plant with the Fruits & Veggies Monday community of @lenasveganliving. A big thank you to Lena and the other sponsors @naturalmedicine, @plantstoplanks and @vegansofsteemit as well as @barbara-orenya for the gorgeous wonkies!
Not just a pretty face – the nasturtium plant is nature's antibiotic; packed with Vitamin C and a great immune booster.
Nasturtium is known to relieve sore throats and coughs and fights bacterial and fungal infections; cannot cure any virus but will help ease the symptoms and help if there's a secondary infection due to a virus!
---
For a summery lunch we enjoyed a...
Fresh Herbs & Nasturtium Salad
Nasturtium leaves & flowers
Fresh herbs - Basil, Parsley, Dill & Thyme
Tomatoes
Onions
Cucumber
Dressed with a sweetish Apple Cider Vinegar and Mint dressing.

---
We're experiencing sudden changes in the temperature, so for a comforting meal on a chilly evening, we had a hearty...
Mung Bean Herbal Broth
Green Mung Beans
Onion
Carrots
Potato
Herbs - Nasturtium, Comfrey, Cilantro, Dill, Basil, Parsley
Fresh Garlic, Turmeric & Ginger
Chili
Pasta twirls
Leftover Salad - yep & that added a real zing to this broth!

All veg, herbs & salad was placed in food processor.

I added all ingredients to my Instant Pot, covered it in filtered water, added seasoning and in no time we had a delicious thick broth.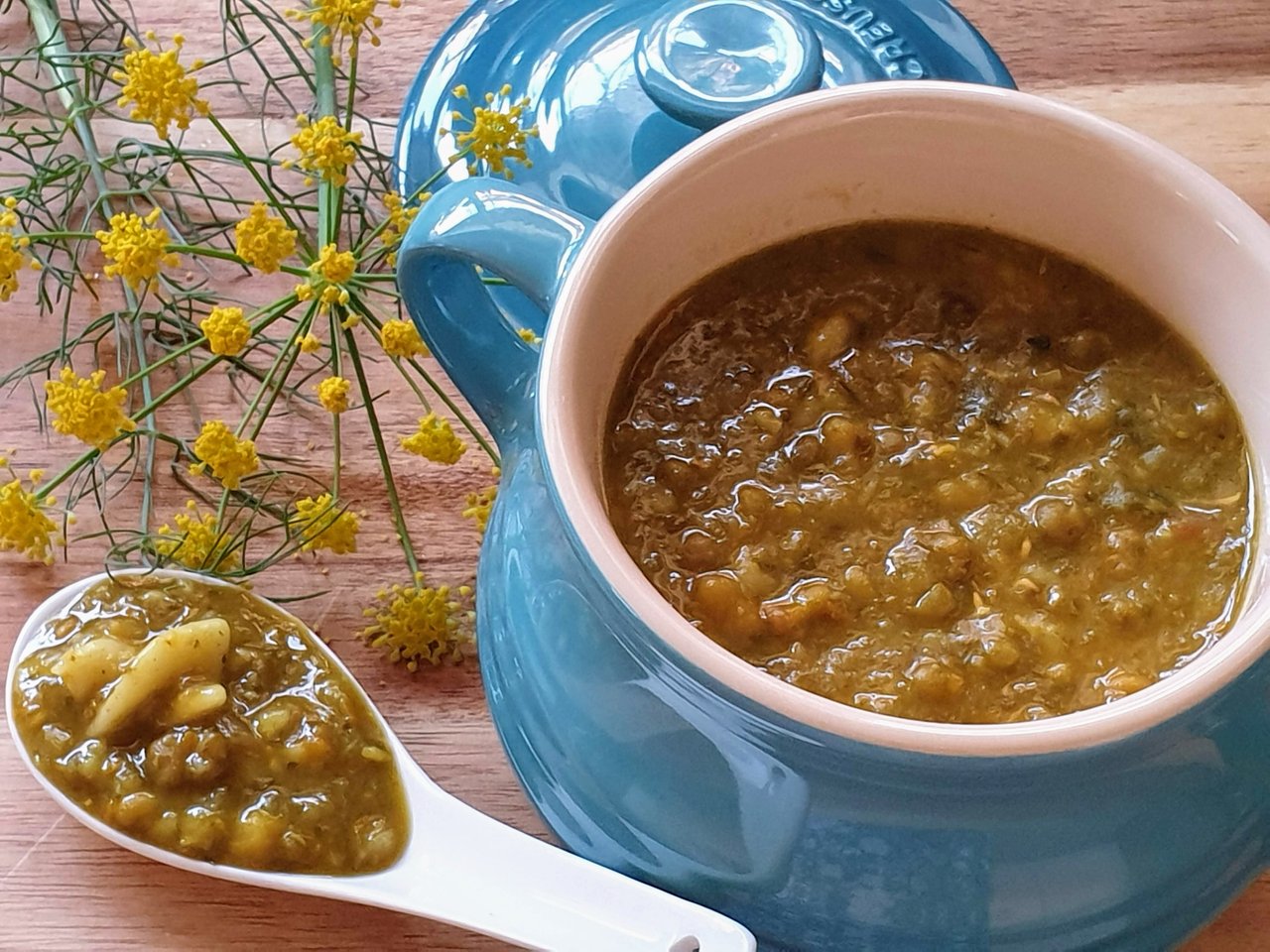 ---
My super fit 79 year old aunt taught me how to make her secret brew called...
Nature's Medicinal Drink
Crushed Garlic & Ginger
Nasturtium leaves & flowers, diced
Fresh Thyme
Lemon, quartered & juice squeezed out

Place all into a plunger tea pot (or any regular tea pot)

Let it steep for about an hour, plunge and drink throughout the day when ill, or once a day as a maintenance dose.

---
Let us all pray that we win this war against Covid-19!
I would like to share the following breathtaking video with you all:
Letter from the Virus - Credit to Justin Ryan Farrell -shared on YouTube by Jose Ramirez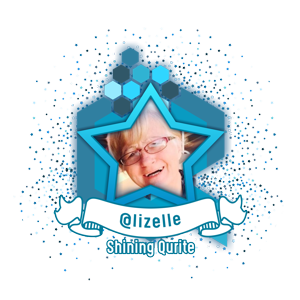 Original Content by @lizelle

Thank you for stopping by

Copyright @lizelle - All Rights Reserved