A source for high quality animal fat is a very good resource. To have one locally that I can barter for raw milk, I consider nothing short of a blessing.
I recently had the opportunity to trade my friend a couple gallons of milk for five pounds of pastured pork fat from a local farm. Of course, I jumped at it after getting a good deal on the milk from our local dairy. Our lard from the last rendering ran out a month or so ago, and I tell you what, good butter is getting expensive!
The pork fat will be a good sustainable source of inexpensive animal fat for my family and I. Not to mention that pastured pigs are one of the most ethical meat sources available. I use the term available very lightly. You won't find this at any normal store. Pastured pigs are, as the words imply, pigs that are raised on pasture. In holistic management, animals (usually cows, pigs, and/or chickens) are used in an ecosystemic fashion to increase biodiversity and soil health. Soil always comes first, and it just so happens that these animals are very healthy and a premium source of animal food. They accordingly fetch a premium price from conscious consumers.
This same friend and I are currently looking into what it would take for us to start a pastured pig operation ourselves, and we're finding that there's a good reason for that premium price. On the same topic, there's also a reason that CAFOs exist. When you look at the economic aspect of your food, it is definitely easy to see the reason that unethical foods, both plant and animal, exist. More on that in a future post though, as today I want to talk about processing pork fat into lard.
Quick disclaimer:I assume this can be done with industrial pig fat, but I don't recommend it. Animals in the industrial food system are horrendously mistreated, making for an unhealthy animal that is not of peak nutritious value. If your food is not specifically sold as an ethical product, do not assume it is one.
The core of this process is absurdly simple. Increase the surface area of the fat, and apply slow gentle heat. I took two approaches this time to the surface area solution.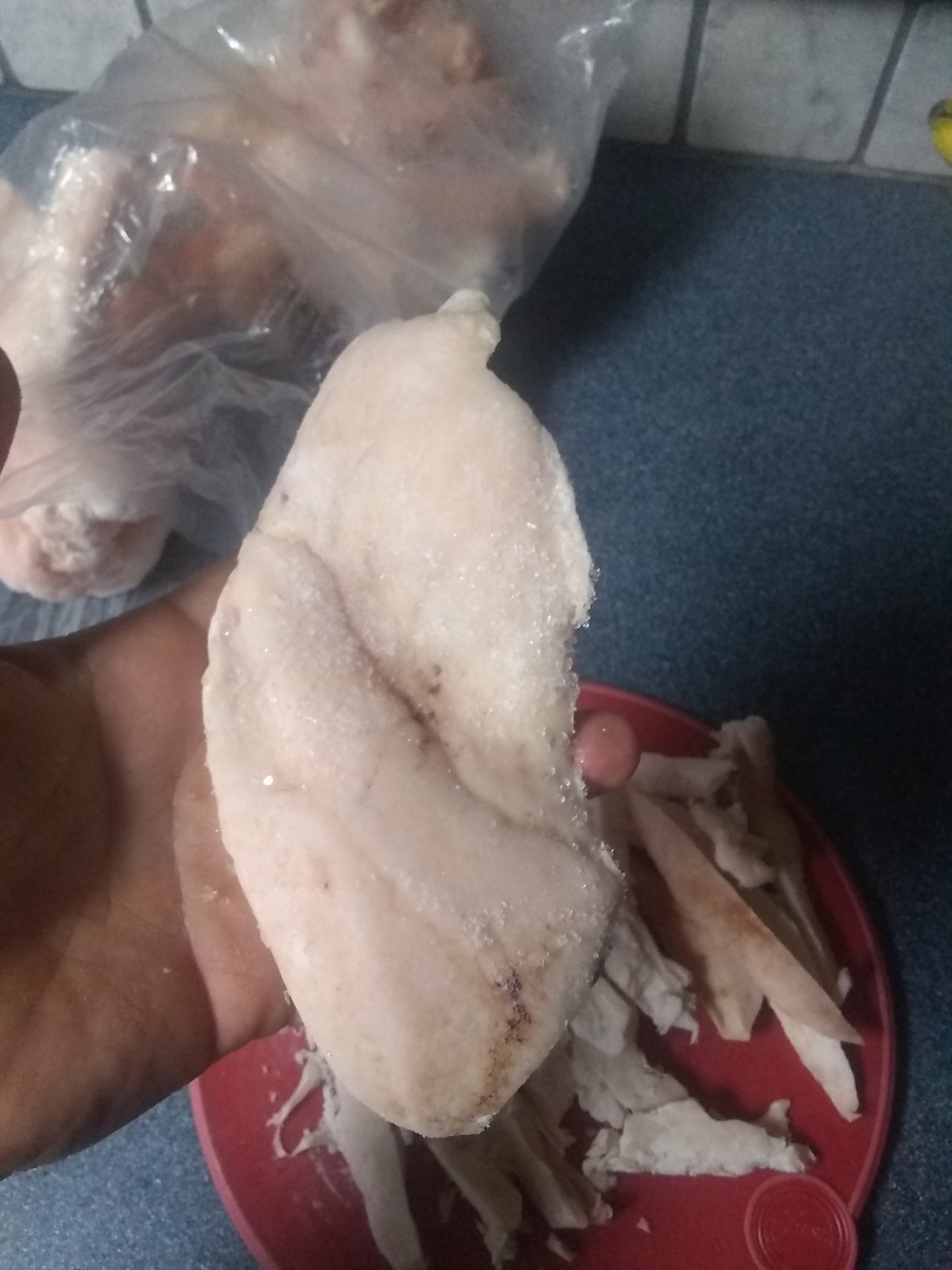 Filet of fat.
The usual approach is to cube the fat, but I came across a technique that called for grinding it in a meat grinder and that made me want to try out the meat grinder attachment for Melissa's KitchenAid mixer. I guess it saved time on cutting since I only had to cut the leaves into strips, but it added a lot of time and hassle to the process, so I only did half.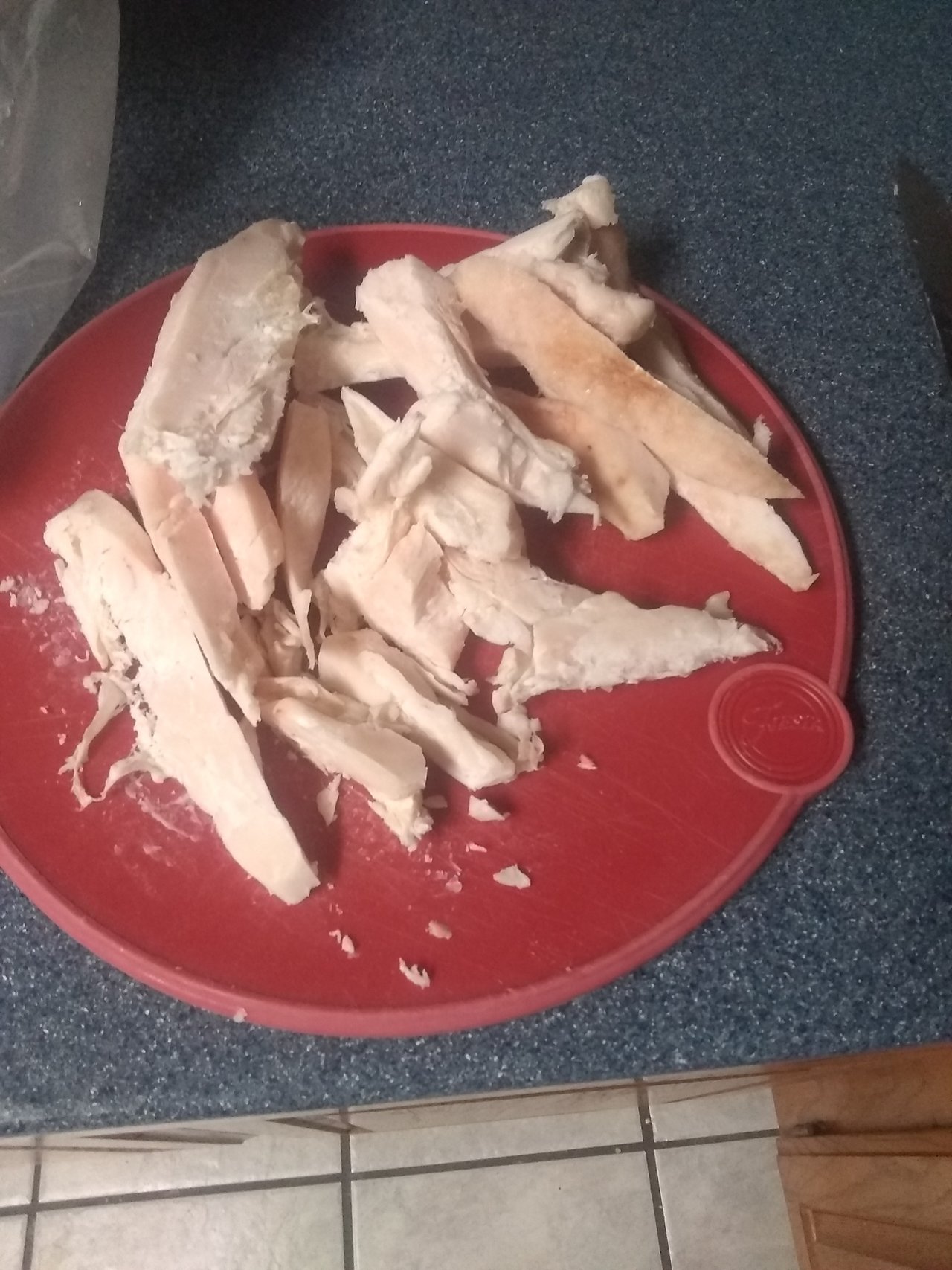 Pork fat, cut into strips for grinding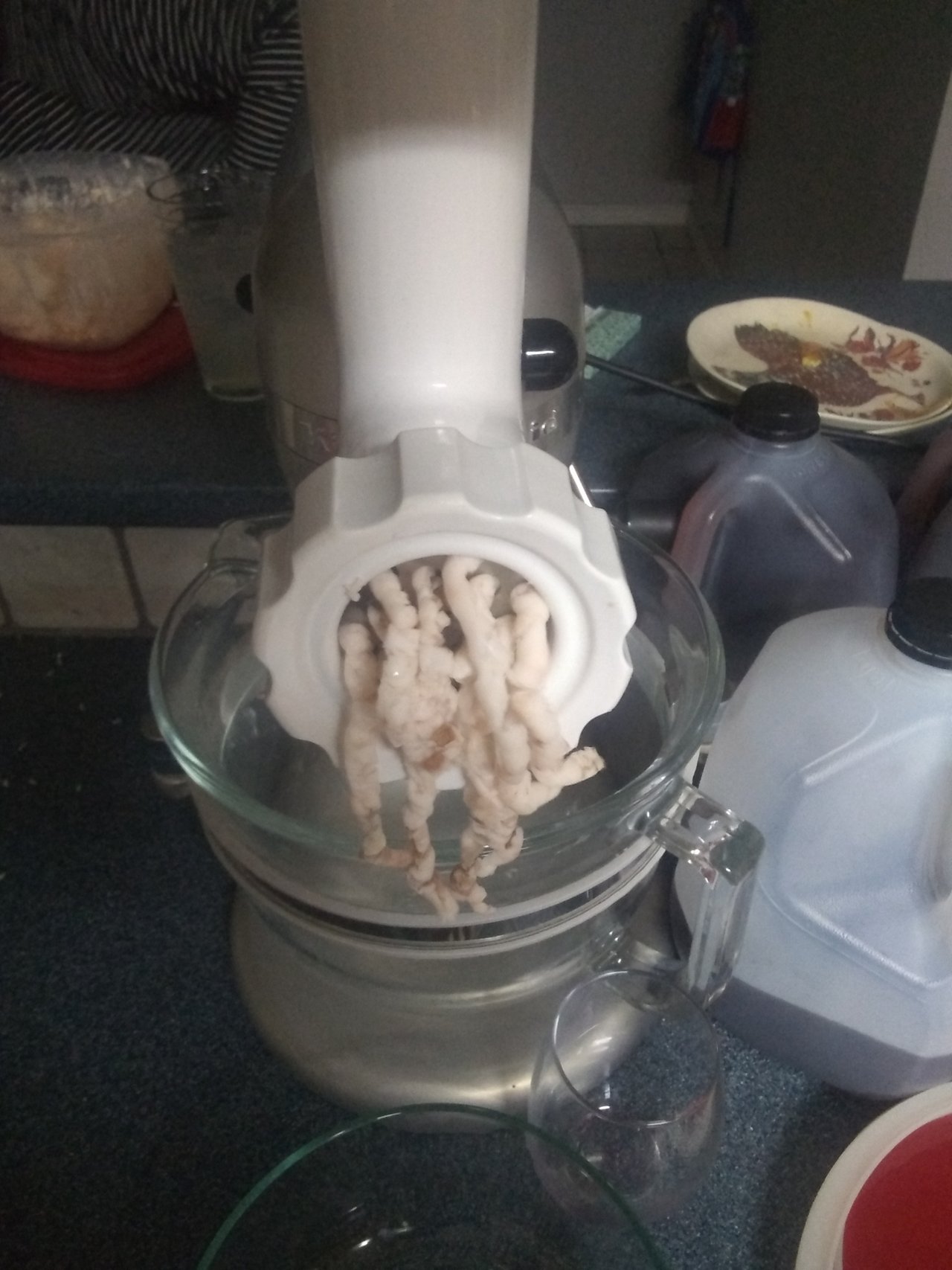 Fat coming out the grinder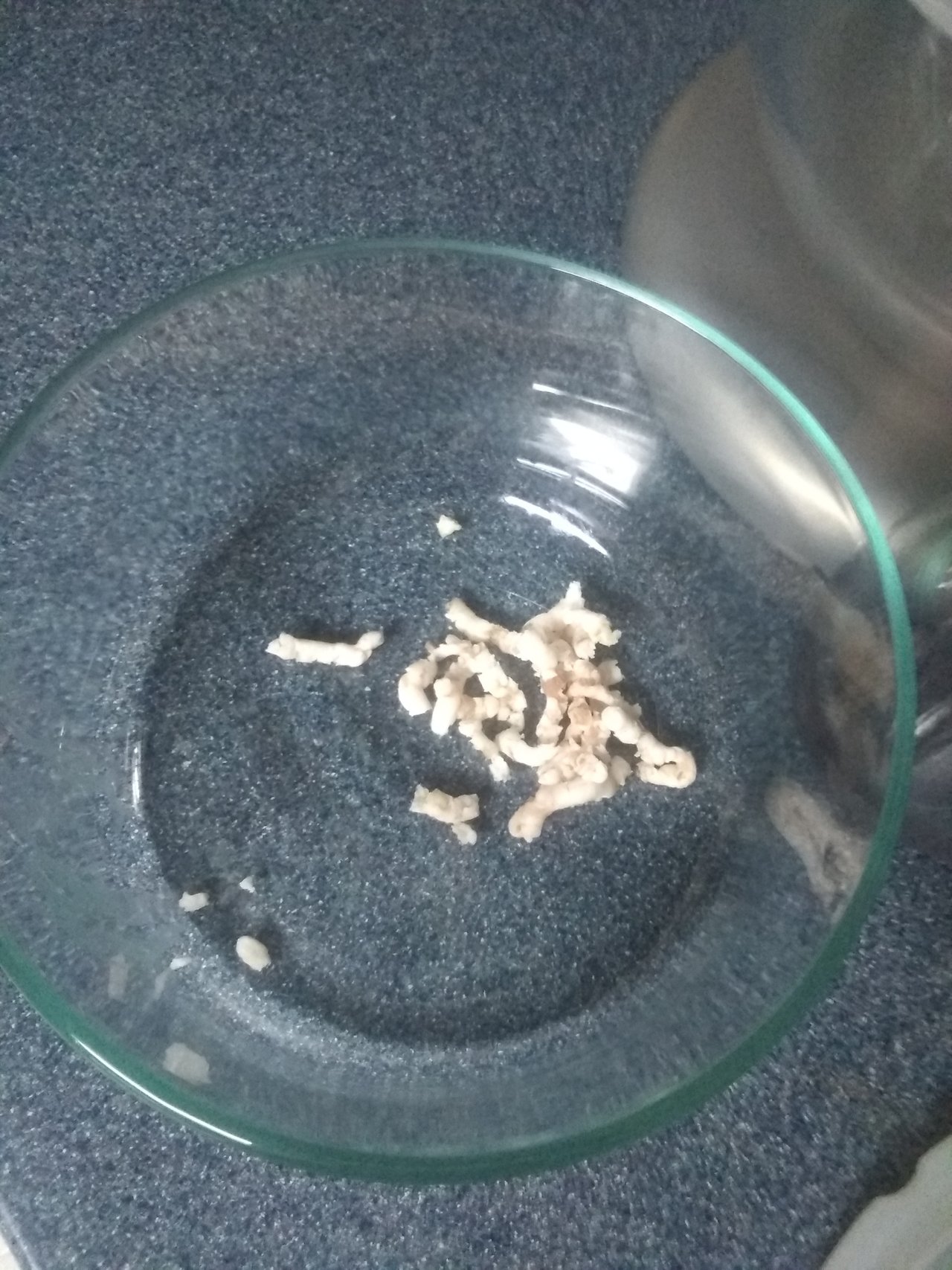 Consistency of ground fat.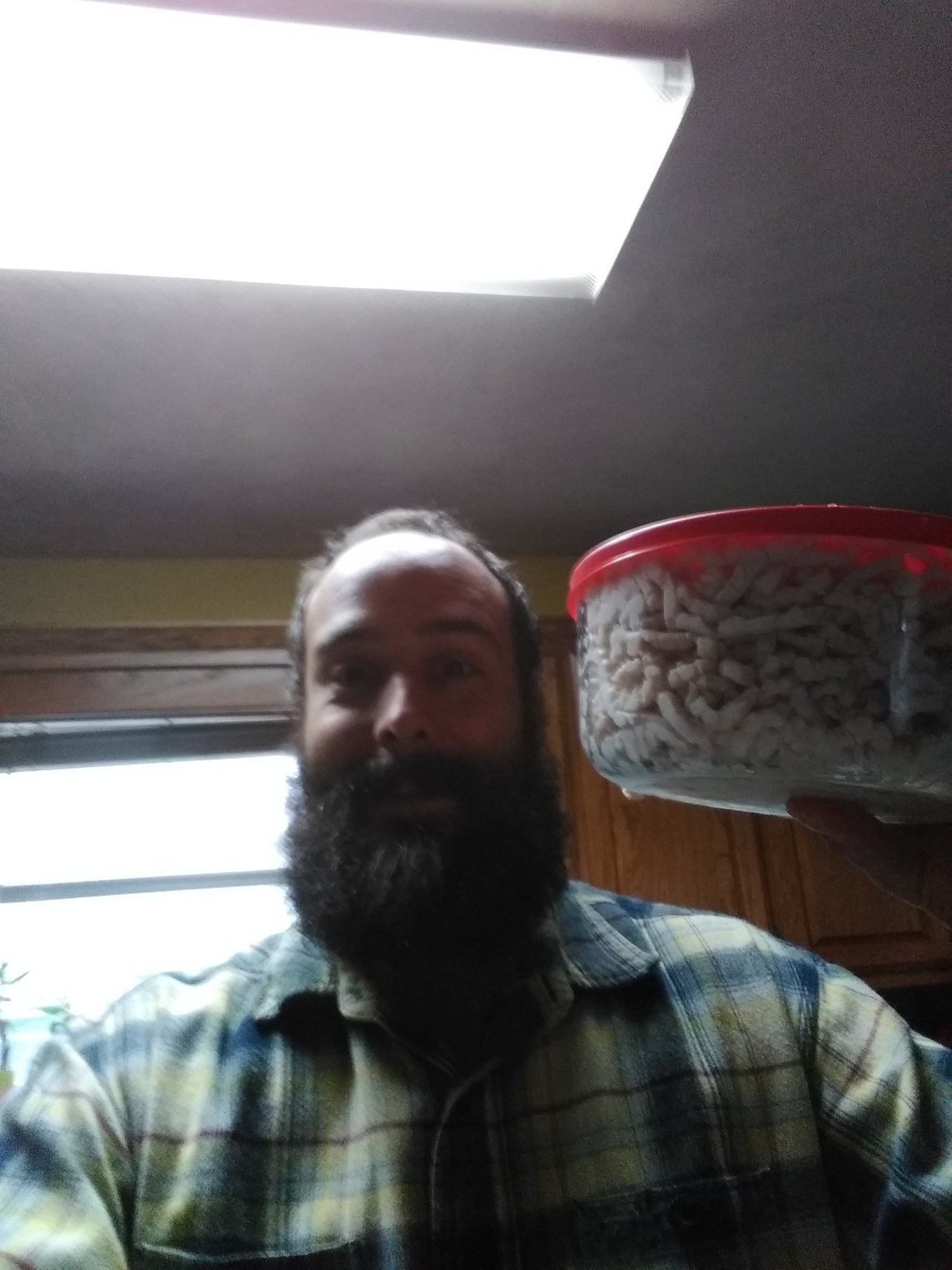 Two and a half pounds of quality pastured pork fat, all ground up
Satisfied with my learning experience, I only ground half of the five pound bag. I was going to only render half to compare results between the two styles, but the cooking called for two hours per pound, and I didn't have any periods of five hours available. So all five pounds went in the slow cooker when I got home from work at 1AM, and I optimistically set it for ten hours while I slept.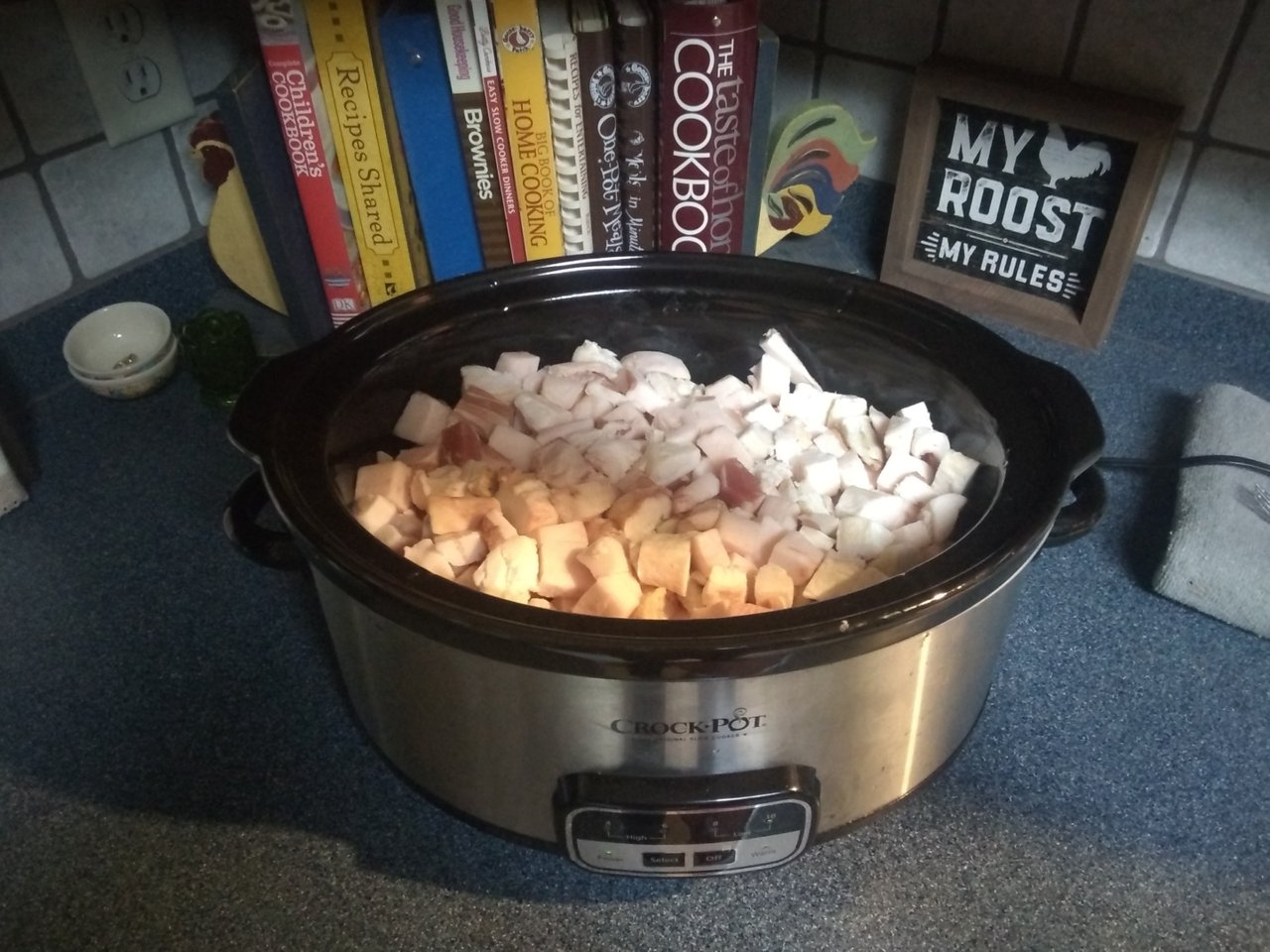 Five pounds of pork fat, set to render into high quality lard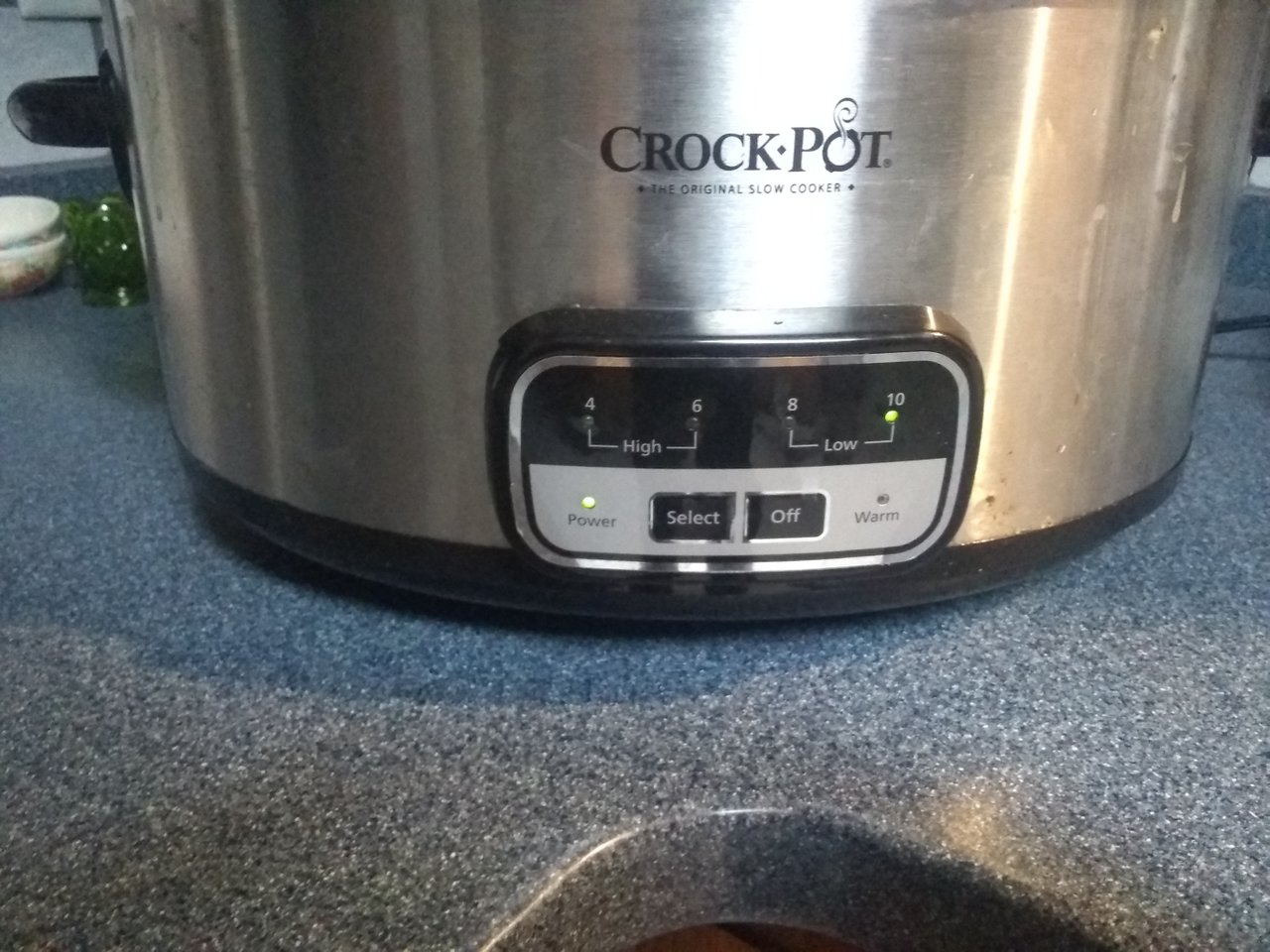 Low power, ten hours. Two hours per pound.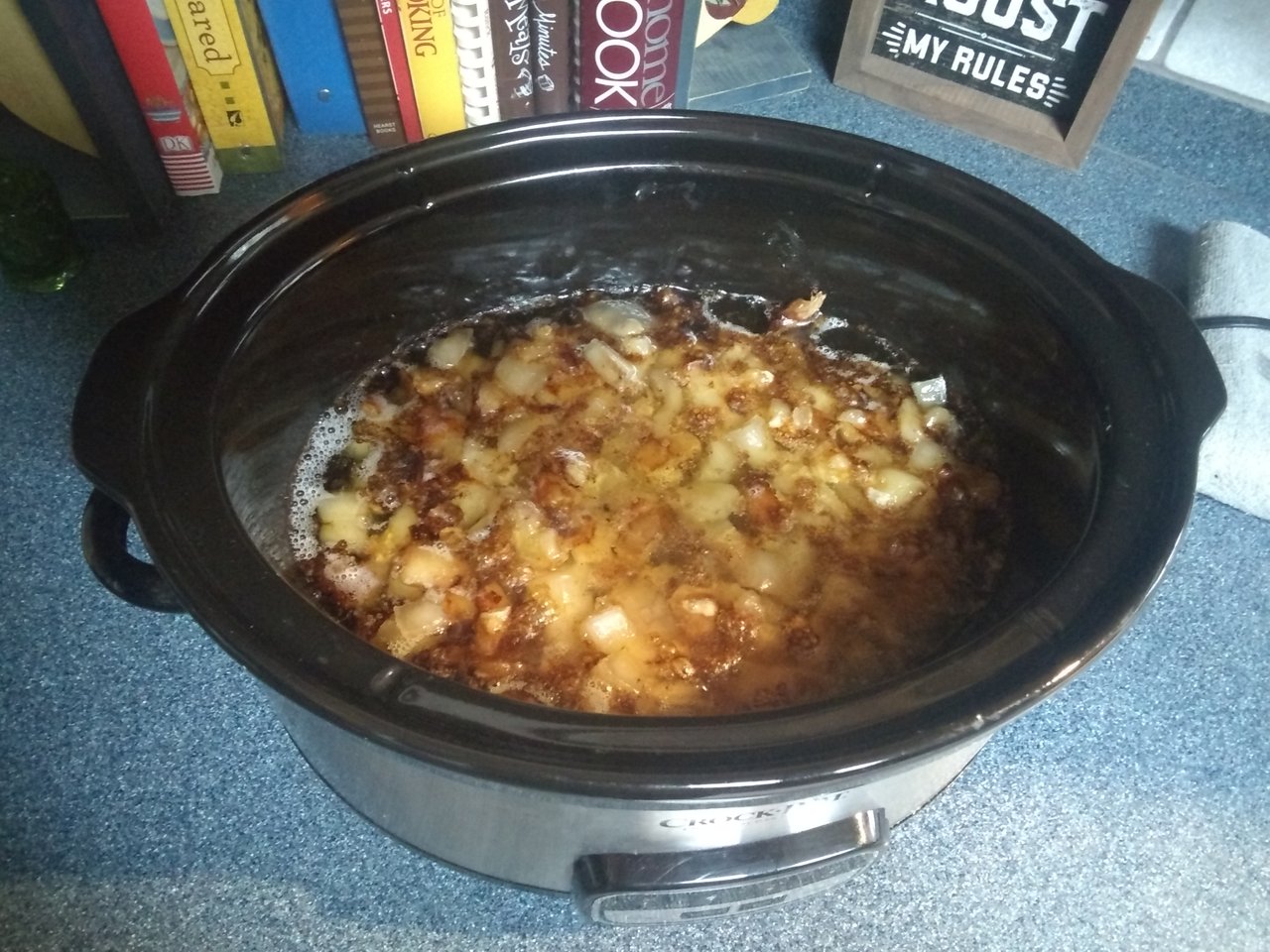 Rendered lard after seven hours.
Of course, things happened, and the lard didn't get ten hours. No biggie at all, and I got some overtime. Slow food like this is fine with a busy schedule; just work in waves and make big batches.
For each separate rendering I saved the partially rendered fat in the fridge while I was at work and put it back in the slow cooker on low when I got home. It's been my project this week I guess and I've actually kind of enjoyed the monotony of the days.
With the first pour, which yielded three pints, I set a small piece of cheesecloth over the jar mouths and secured it with a lid band as I ladled the lard out. That was less easy as the lard got lower in the pot, so on the last batch I used a large bit of cheesecloth in a bowl and poured the whole thing over the cheesecloth. That made it easy to wring out the lard from the leftover "cracklins," which make a great baked snack with salt and spices. I'm going to try salt and apple cider vinegar this time.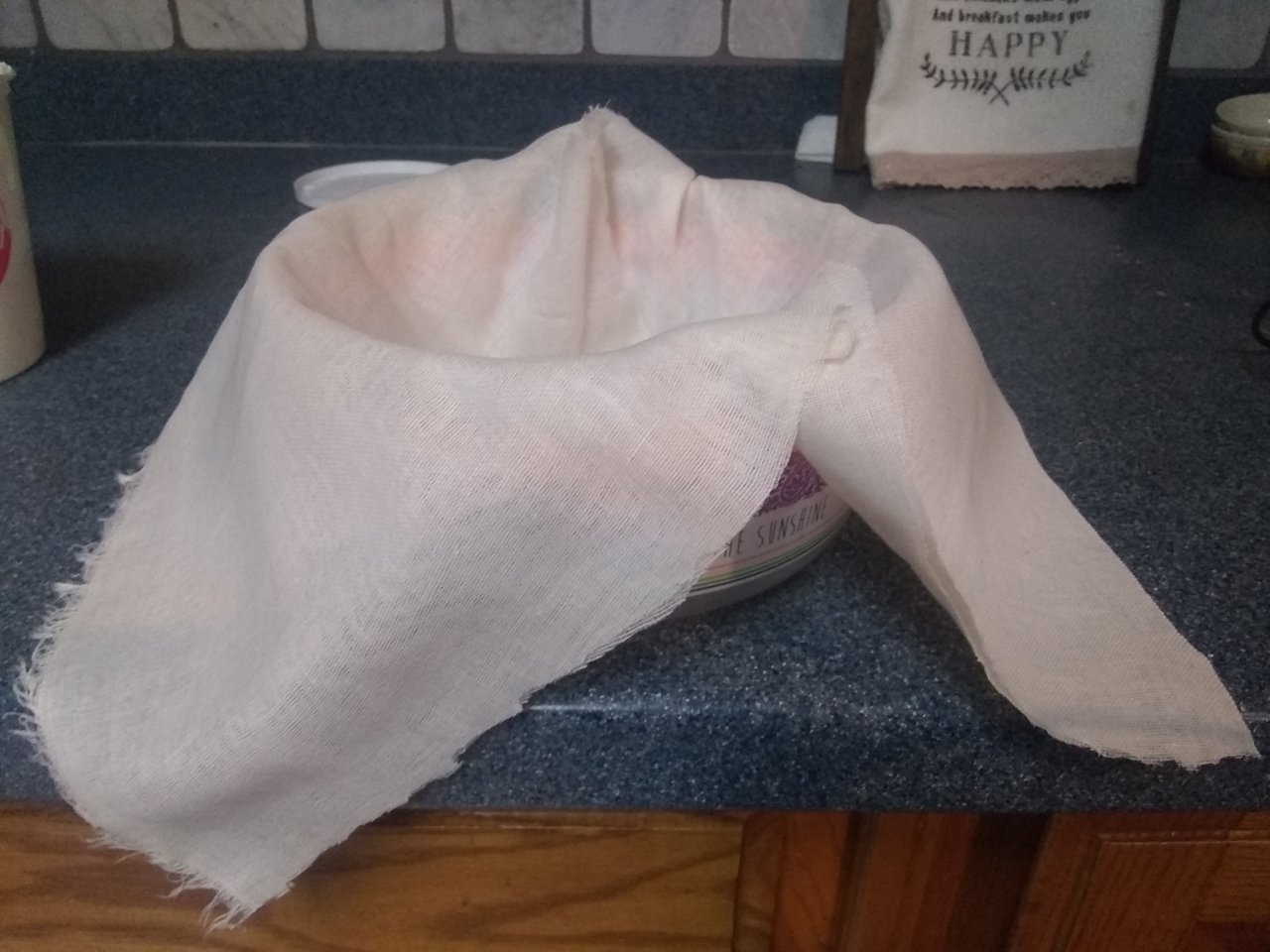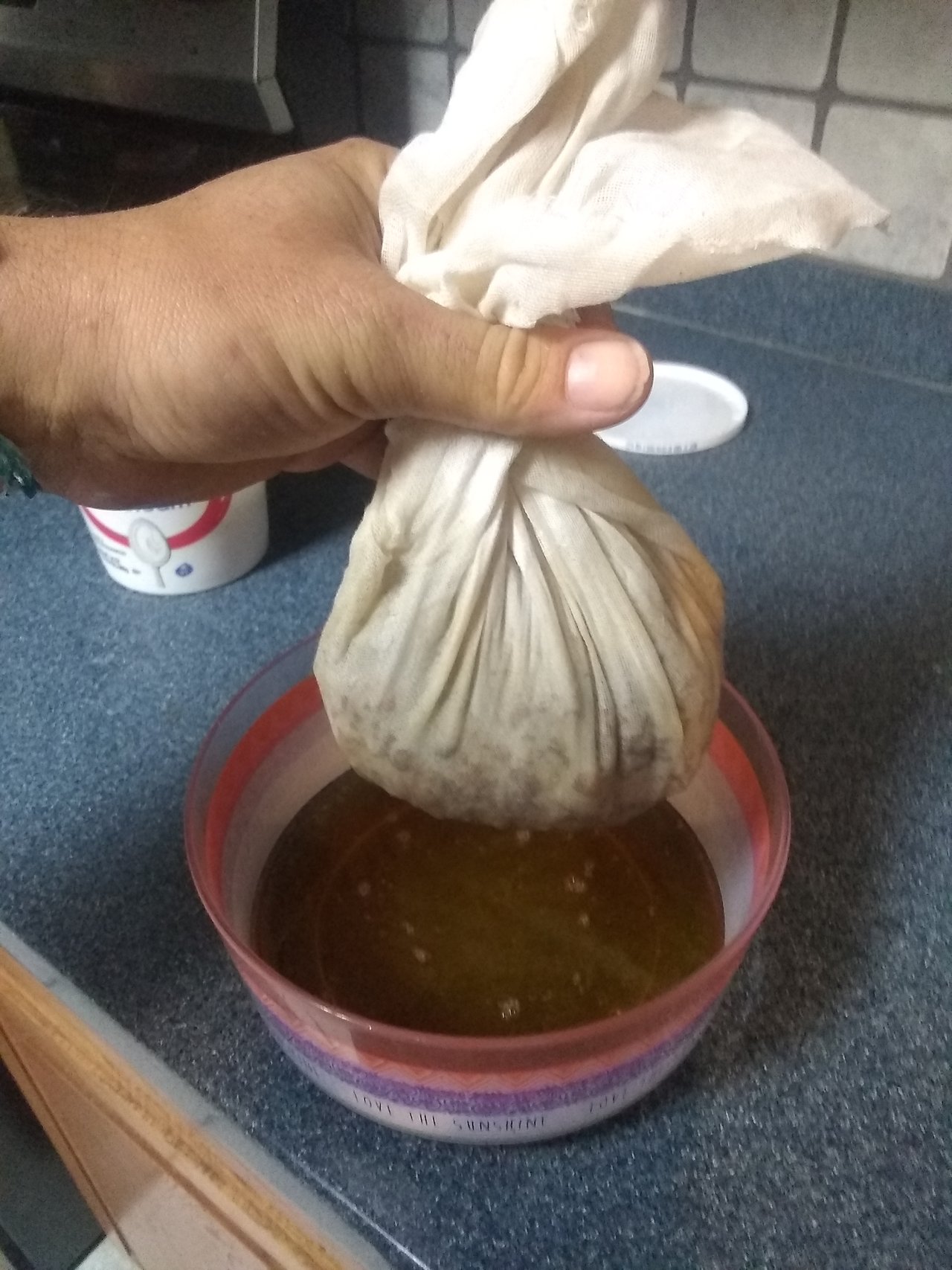 So all in all, the five pounds of raw fat yielded four pints. I've read the average is a pint per pound, which puts this a bit low. No biggie, half a gallon of premium quality fat will go a long way in my home. If I had to guess, I'd say that's maybe a year of supplemental fat, when used at a high rate with ghee and butter like I do. I cook with fat a lot.
So a little friendly food swap is turning into a big source of local, ethical nutrition. I'm looking forward to summer when my garden yields are coming in so I can trade plant foods too! My seeds shipped earlier this week, and I've been working so much overtime that I haven't had time to check the mail. I literally started writing this on Monday and am just now posting it on Friday, minutes before I walk out the door.
The new shift is coming along well. Sleeping is almost on a normal human schedule now, from 2AM to whenever. This week it has been 930, but next week that will be a little longer. This overtime is going into the pot for chickens, well house, and some dental work for Melissa. We'll talk more on all those plans later. I'm gonna cut out and go check the mail!
All action for the good of all.
Nate.
---
Recent projects:
Sustainable Volunteering
The Holistic Church
Permaculture Chickens Fundition


Purchase sustainably produced seeds, textiles, medicines, and more for SBD from @homesteaderscoop at The Homesteader's Co-op Online Marketplace!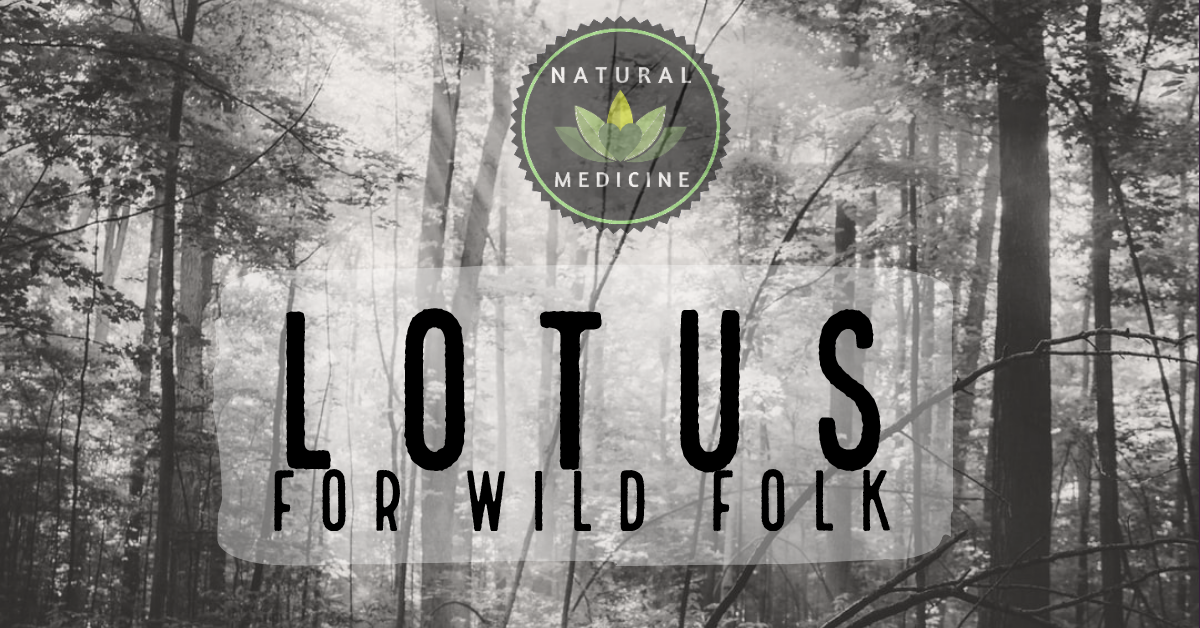 Follow @naturalmedicine and join the Natural Medicine discord channel today and come grow and learn with us!