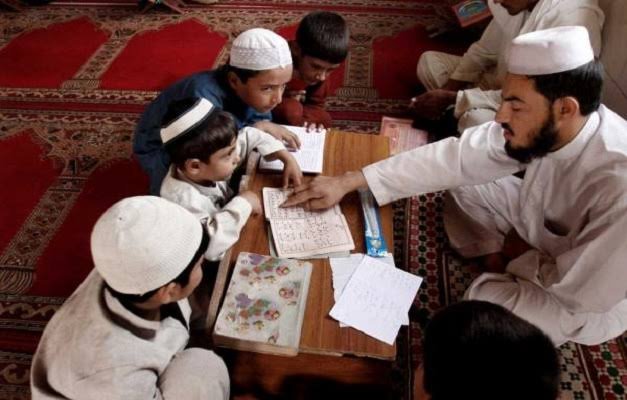 <a href=https://images.app.goo.gl/6eyZkwxJc3bYT7qJ7">Source
Assalamu alaikum wa Rahmatullah.
Ummat-e-muslima or quran.
Ye cheez is bat ko zahir krne ke liye he ki is ummat ko bnane wale khaliq ke nazdeek is ummat ki puri zindagi jis cheez se wabsta he, vo Allah ki kitab he.
Is ummat ka takhshas, iska wujud, is ki zindagi, is ka uruj o zawal, is ki bulndi or pasti, is ki khush hali or pasmandgi, ye sb ka sb isi kitab ke sath wabsta he.
Ye koi shayri nhi he blki muslmano ki chauda so sal ki tarikh is bat pr gwah he.
Yhi haqiqat un ki zindagi ki sb se badi haqiqat he.
Muslmano ne jb bhi is kitab se rishta jora, vo duniya me muazz, sr bulnd or khush hal huye.
Or jb unho ne rishta tora vo duniya me zaleel, pasmanda or bdhal huye.
Daur awwl ko lijiye ya uske bad aane daur ko dekhiye, tarikh apne ap ko isi trh dohrati he.
Allah taala ki mashiyat ko is bat se koi dil chaspi nhi ki duniya ki hukumat arbo ke hath me aaye ya turko ke hath me chli jaye.
Iqtedar abbasiyo ke hath me aaye ya usmaniyo ke pas rhe, saljuk takht pr bethe ya mughal hukumat kre.
Allah taala ki sunnat me use koi ehmiyat hasil nhi.
Is liye ki jb Quran majid nazil hua, iqtedar or hukumat ke aane jane ka ye aml to is wqt bhi brabr jari tha.
Allah taala ne Quran ke saye me koi ummat mabus ki to is liye ki vo is khaliq o malik ke paigham ki ilm brdar or hidayat ki hamil bne.
Uski amant dar bne or uska bojh uthaye.
Khud uspr aml kre or duniya ke samne gwah bn kr khari ho.
Shukriya..