Ricotta, although it is an Italian cheese, is the most consumed cheese in Tunisia. There are even shops specializing in the preparation of ricotta, in Tunisian rigouta or gouta.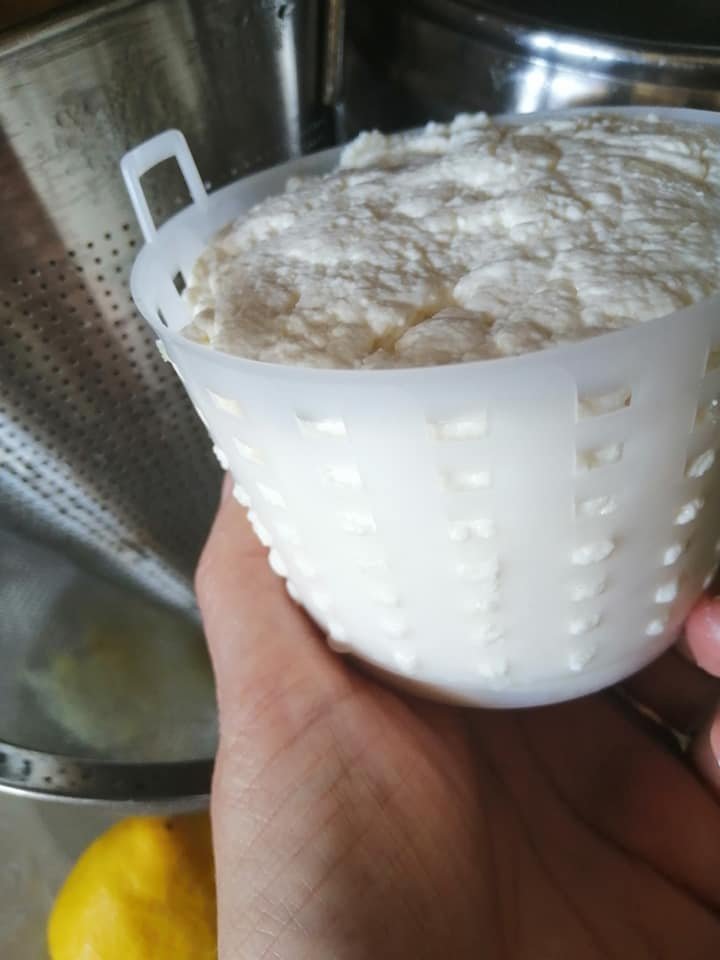 So since I love this cheese, I wondered if I could make it myself. What a wonderful surprise when I knew yes, and especially that barely an hour is enough to get a nice portion of this wonderful cheese.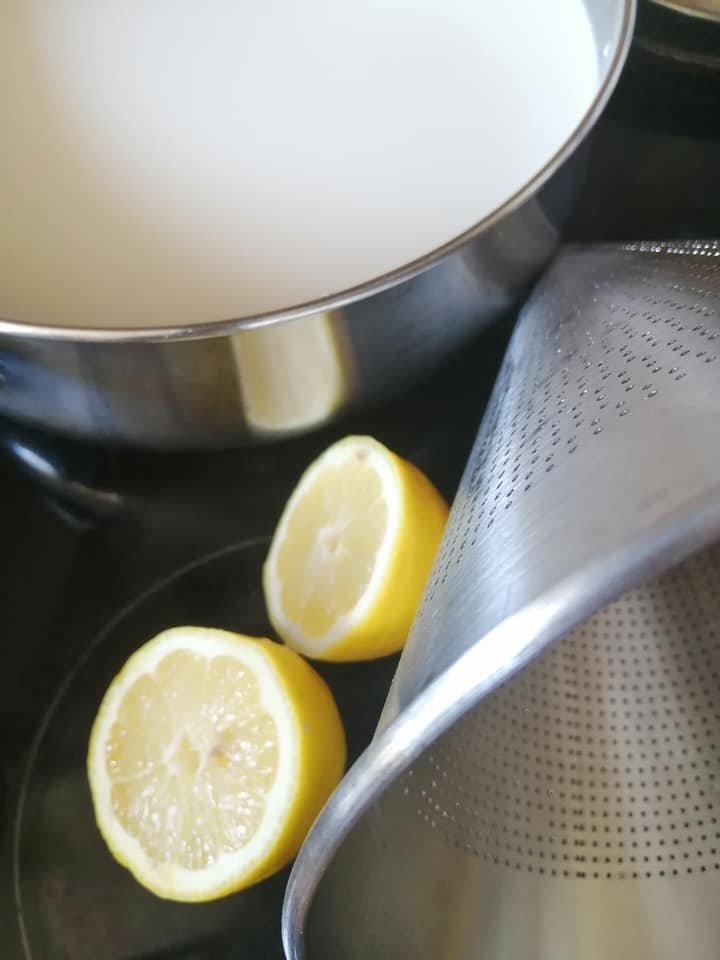 Nothing complicated for the ingredients: milk, sour cream, and lemon 🙂 So of course, there are certain recipes which will say to take raw, whole, microfiltered milk, etc ... I think that cooking is above all a simple treat you should be able to achieve with what you find in the closet, so guess what? Yes yes I made my rebel, I dared to use simple semi-skimmed milk. And it works!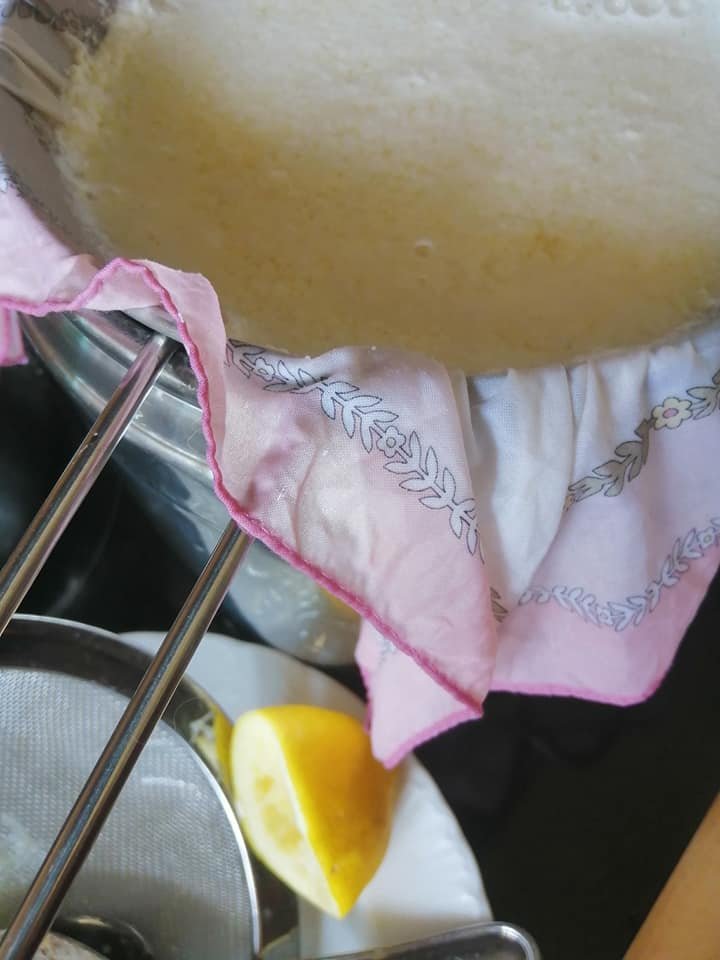 I also used a small simple briquette of whole cream, no whipping cream from the fresh department and blah blah blah… I don't denigrate these good products at all, I think that when we have the opportunity to have some , it's great, but I hate having to do complicated and / or expensive shopping to make a recipe. If it works with what's in the closet, then that's all good.
This recipe will make 300g of ricotta.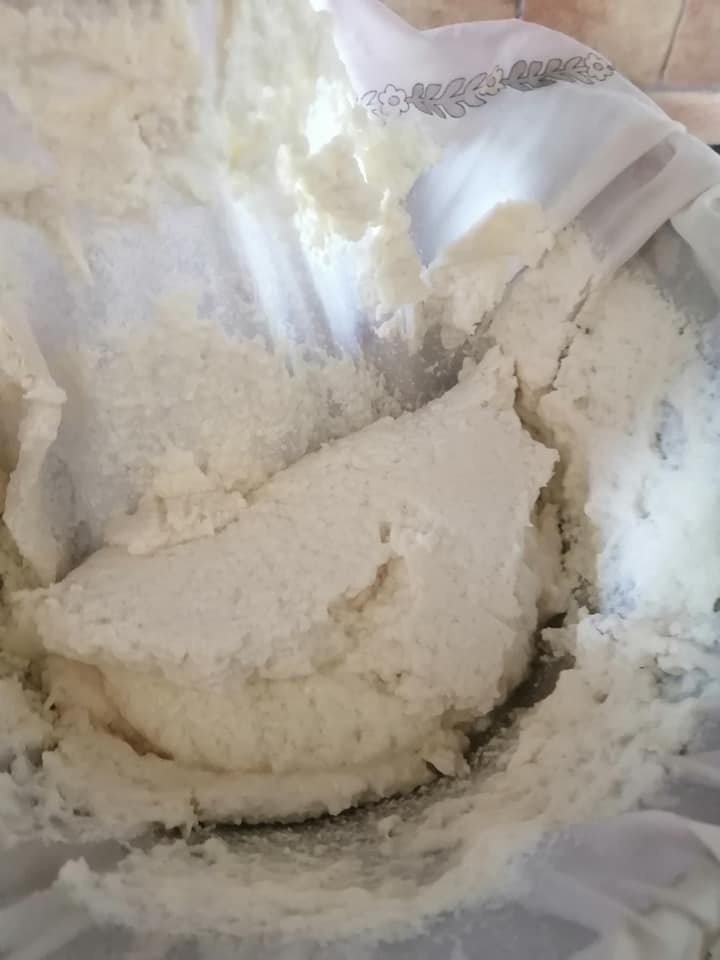 INGREDIENTS
1l semi-skimmed milk
20cl of whole liquid cream
1.5 lemon
salt
PREPARATION
The necessary equipment to have: a saucepan, a salad bowl, a large colander, and a kitchen thermometer (optional).
In the saucepan, heat the milk, cream and a pinch of salt. Turn off the heat to 80 ° C, a little before the milk starts to boil.
Pour in the juice of a lemon and a half, then let the milk curdle for 10 minutes.
Filter the preparation in a large colander for an hour.
It's ready! (Please note, fresh ricotta cannot be kept for more than 48 hours).