Good afternoon everyone,
La Tamina is a traditional cake made from grilled semolina, honey and butter.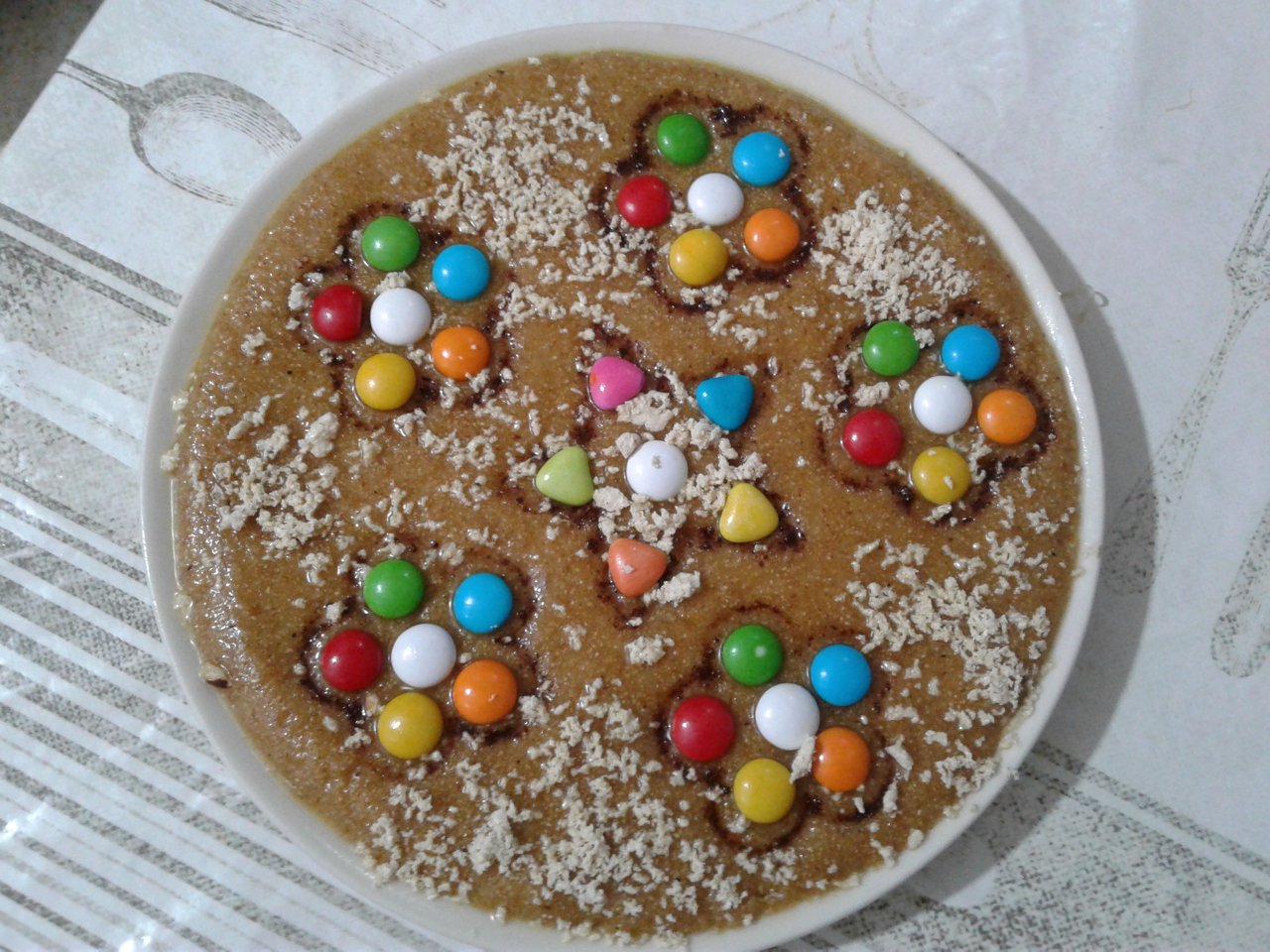 She is prepared to celebrate the birth of a new born baby.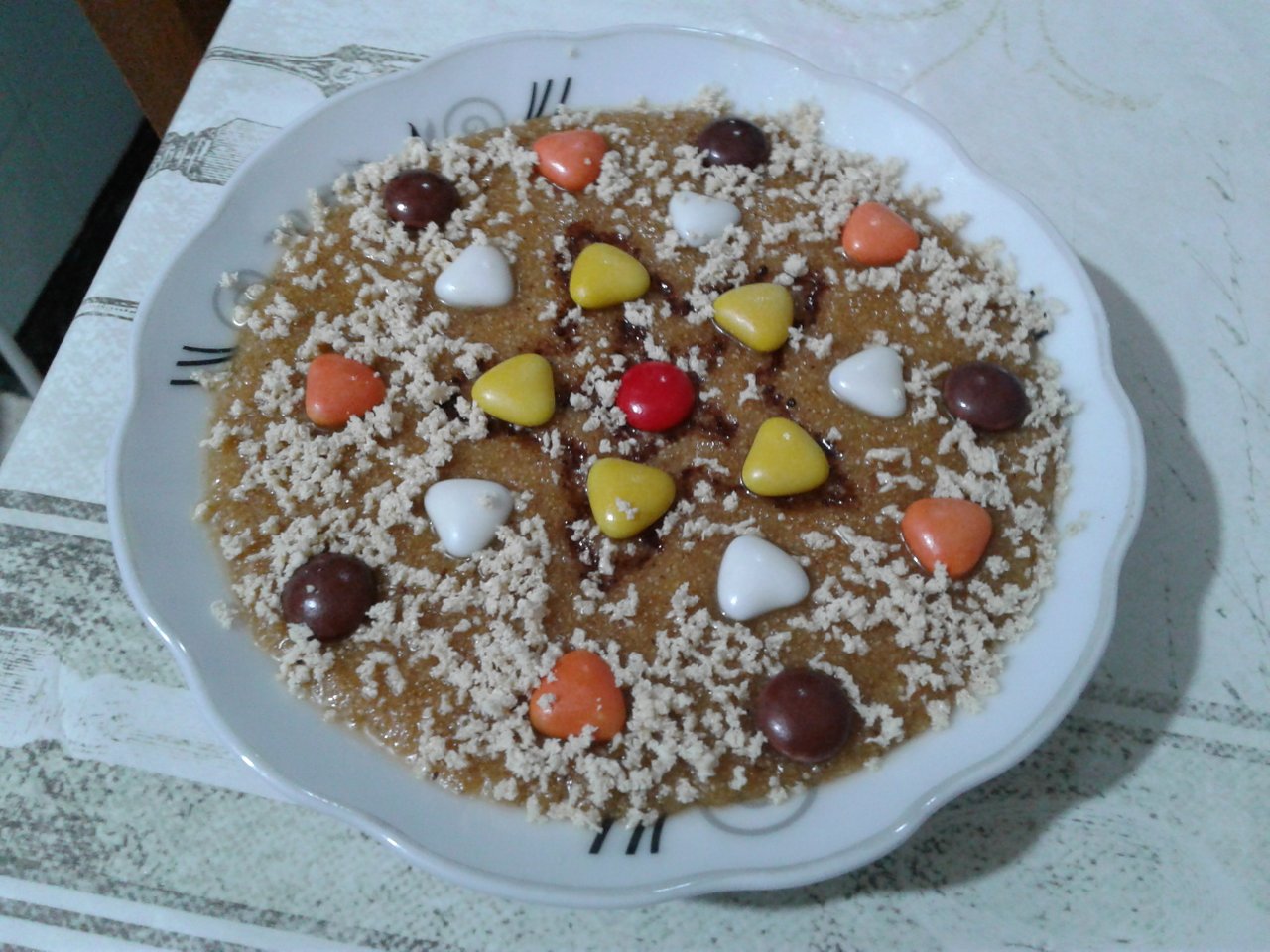 ingredients:
01 measure of medium semolina,
1/2 measure of honey,
1/2 measure of butter.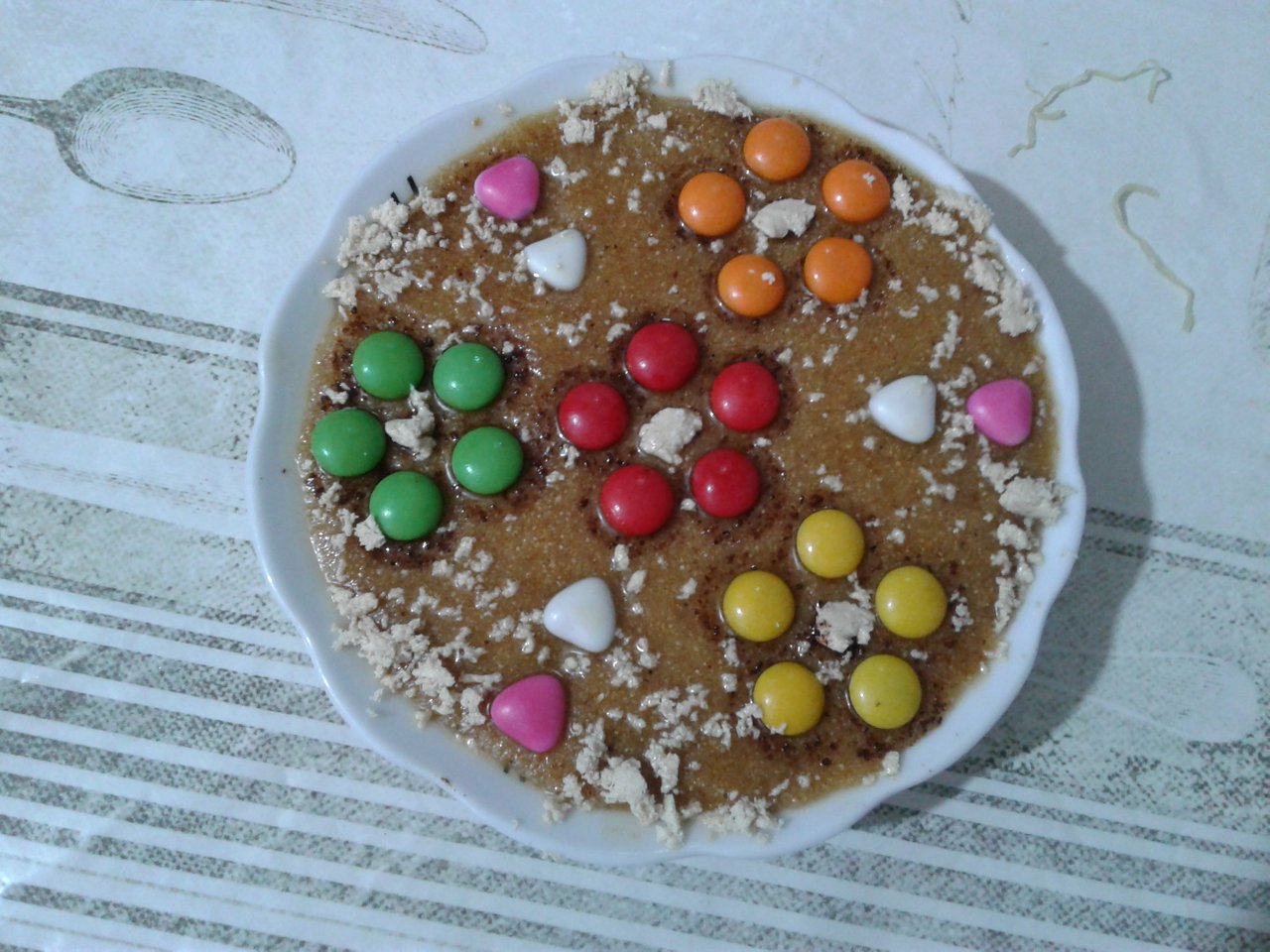 Preparation:
Grill the semolina over low heat until it takes on a nice golden color, let cool,
In a saucepan, melt the honey with the butter,
Pour the semolina while mixing on the mixture.
Let the semolina absorb the mixture well,
Pour into small cups and decorate,
Let cool and serve.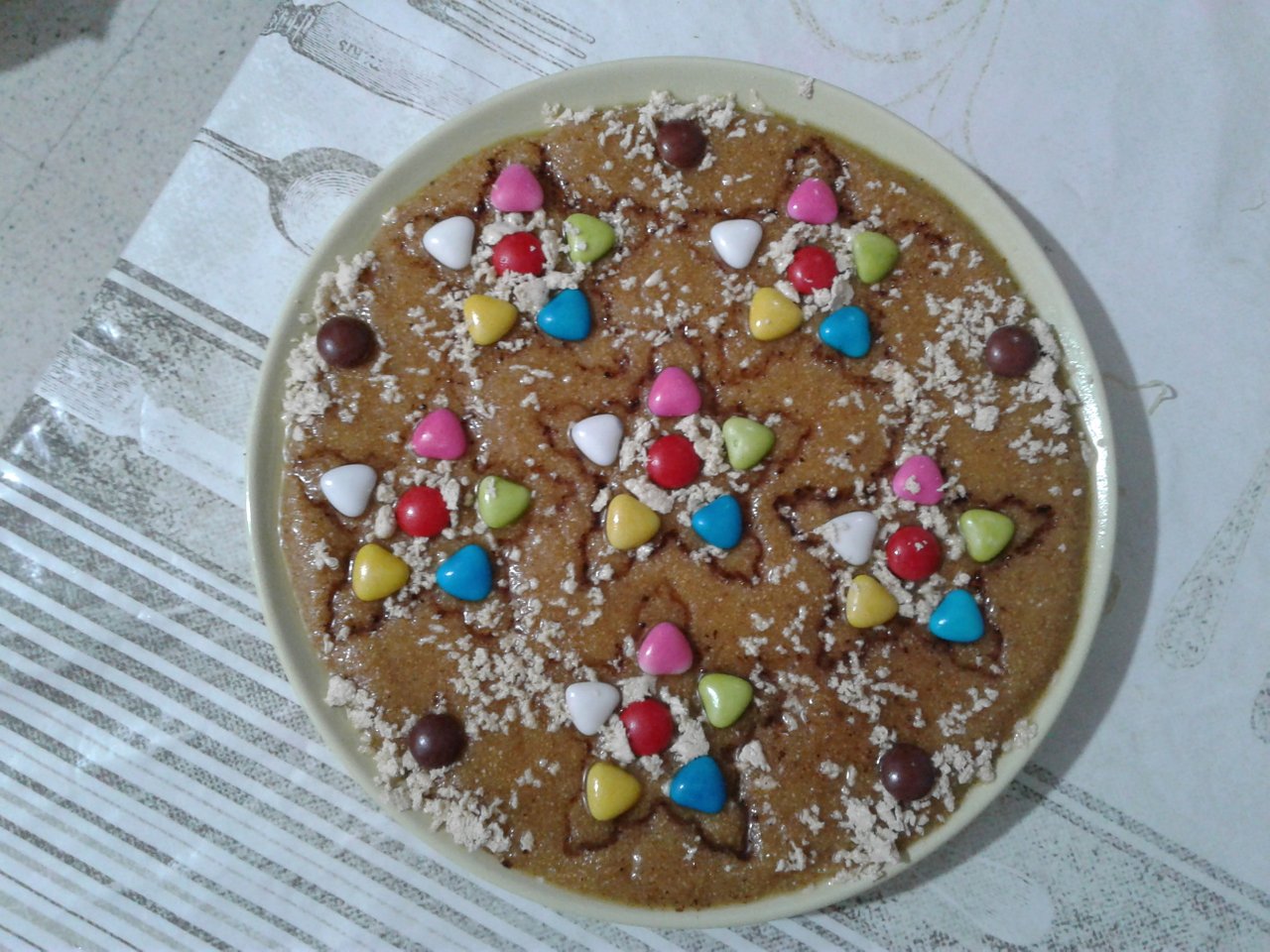 Have a good meal.
Have a nice Friday.