The classic chicken broth, the popular idea when there is an illness such as the flu, weakness, stomach disease, etc. is an indispensable recipe for mom to show us all her love.
The recipe is very simple, it has different local spices, fresh vegetables and of course the chicken.
_________________________________________________________________
El clásico caldito de pollo, la popular idea cuando existe alguna enfermedad como gripa, debilidad, enfermedad estomacal, etc. es receta indispensable para que mamá nos demuestre todo su amor.
La receta es muy simple, lleva diferentes especias del lugar, verdura fresca y por supuesto el pollo.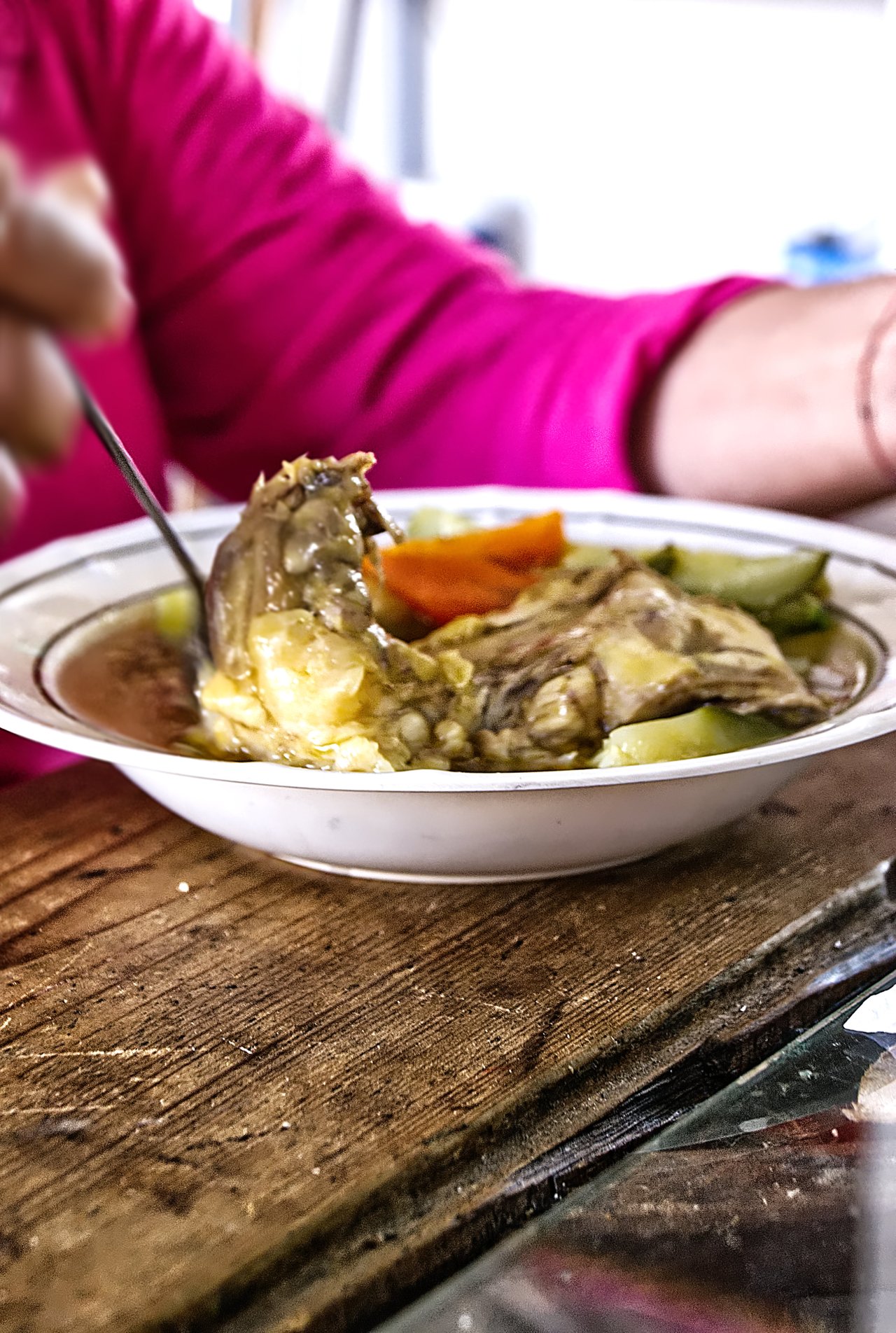 Source; photograph of me, semi-professional Sony Reflex camera.