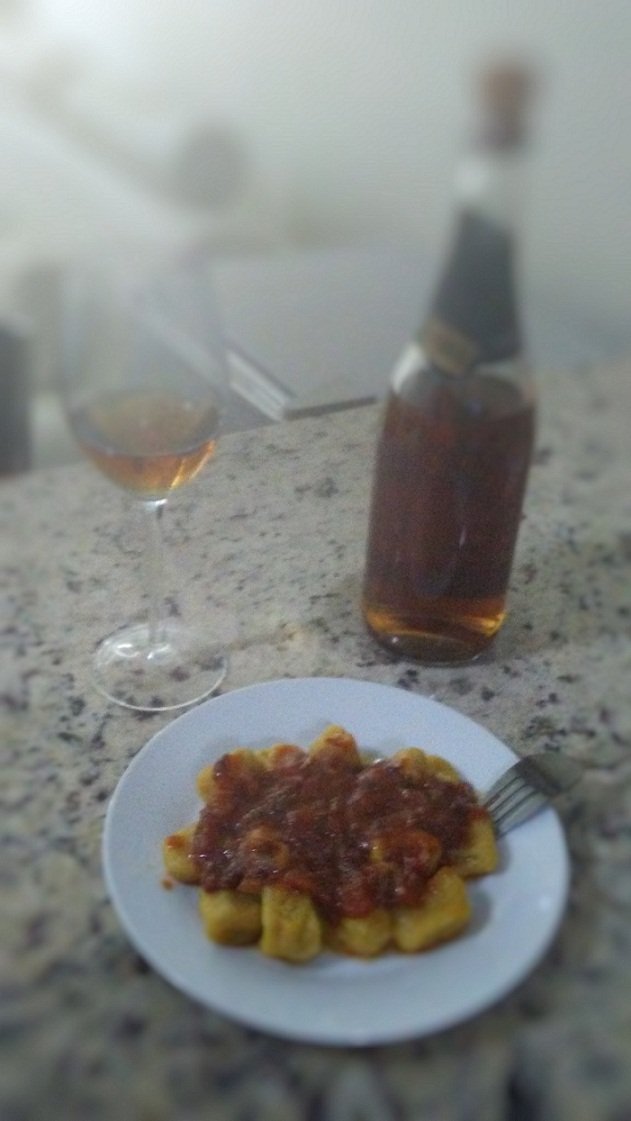 I am fascinated by Italian food, in the area where I used to have my office, very close to the sea by the way, I could find a wide variety of trattoria (Italian restaurants par excellence) which favored a number of options, and my favorites for a sinful lunch: lasagna, "pasta tris", ravioli (in all its presentations) and gnocchi, I really like Neapolitan sauce and basil pesto too.
The world quarantine has led me to try culinary options that before I did not dare to prepare on my own, I was so used to a sports eating style that when my normal routine was altered I had to also alter the kitchen routine and my diet a little more varied to get out of boredom.
I chose to try an option from a recipe that I saw a long time ago in a magazine, a variation of the traditional gnocchi made with potatoes and flour according to the basic Italian recipe, and I opted for the aforementioned recipe consisting of pumpkin gnocchi, yeah , as you have read, they are pumpkin.
I took the risk of eating something new and delicious
I took the risk and started the logistics preparations (I am an engineer and I plan everything with great order), luckily everything I needed was always at hand. No difficulties to face and everything is ready to start with the following ingredients:
Ingredients for gnocchi
500 gr of cooked pumpkin (crushed)
250 gr of wheat flour
Salt
Nutmeg
Ingredients for the sauce
1 cup tomato puree
1 medium onion, diced or julienne style (this is my middle name)
3 tablespoons of olive oil or some oil of your choice
1 tablespoon of dried oregano (can also be powdered)
2 garlic cloves, crushed (optional)
Salt and pepper to taste
Let's do it
The pumpkin must be cooked and crushed in the puree style, this we put in a bowl together with the flour, the salt plus the nutmeg (amounts to taste), and we begin to knead, if you feel the mixture very dry you can add more water, in my case it was not necessary. A mixture similar to bread or pizza dough is obtained, this dough is left to rest for 20 minutes.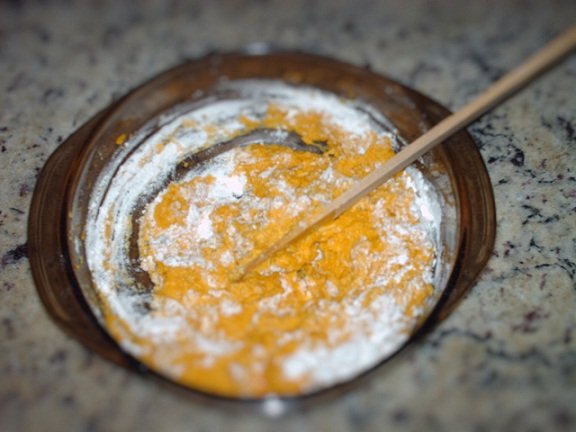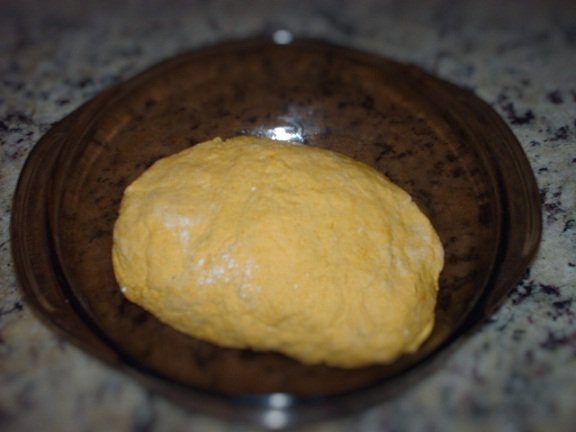 While the dough rests I can quickly prepare the pasta sauce, in a frying pan with the olive oil or vegetable oil of your choice, and light the burner over medium heat, when heating, place the chopped onion and fry for a minute, add the tomato puree and season with salt and pepper to taste. Let cook over low heat for 10 minutes. When it is ready we remove from the fire and reserve to eat later.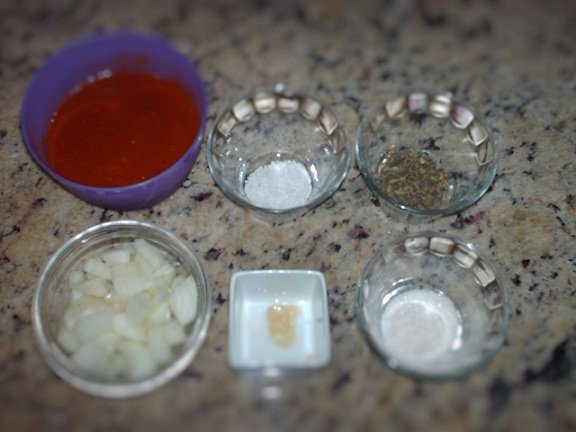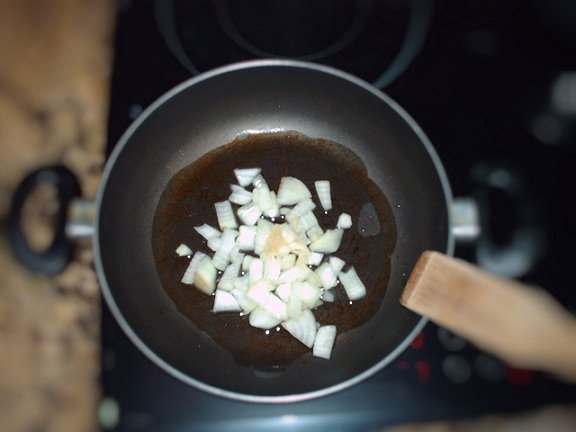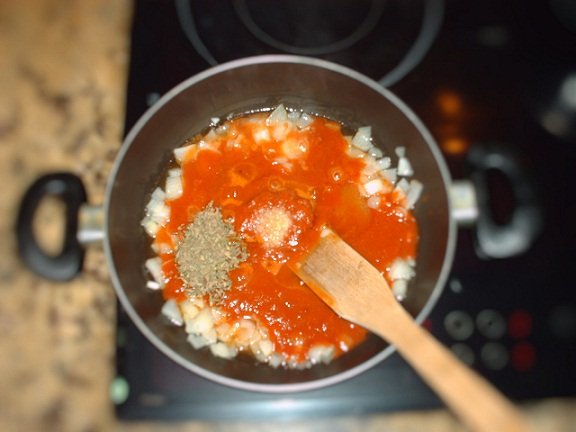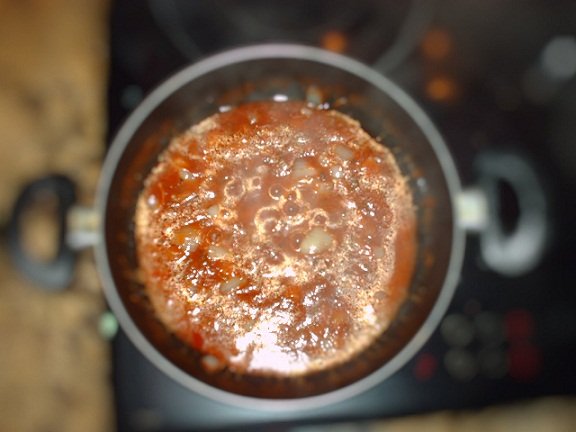 Gnocchi are prepared very easily and quickly.
Ready for the gnocchi? Very well, now we spread a small amount of flour on the counter where we will work, we take a small portion of the dough and roll it on the table to obtain a cylinder, we will cut it with a knife into small pieces of the size of your thumb (be careful and do not cut your thumb please), these pieces or snacks can be made with a fork and sprinkled with a little flour so that they do not stick together, we reserve them to cook when let's have them all This recipe makes at least 4 people.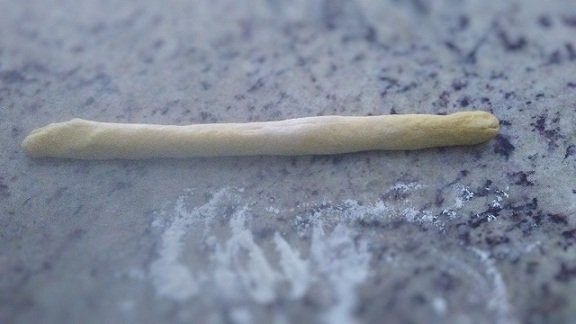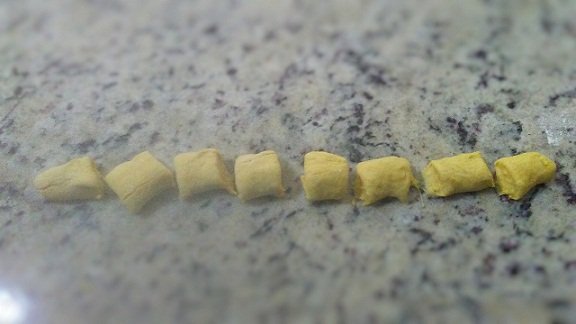 We are finished, in a medium cooking pot we put enough water with a teaspoon of salt and a splash of oil, when it is boiling add the gnocchi and let cook for 7 minutes over high heat, we will know when they are ready when they are floating in the cooking pot.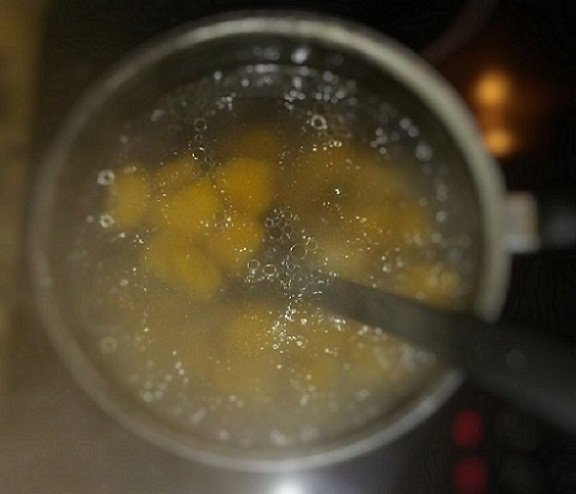 Ready and enjoy it
Its flavor has nothing to envy the original recipe, I find it great, I hope you liked what I shared.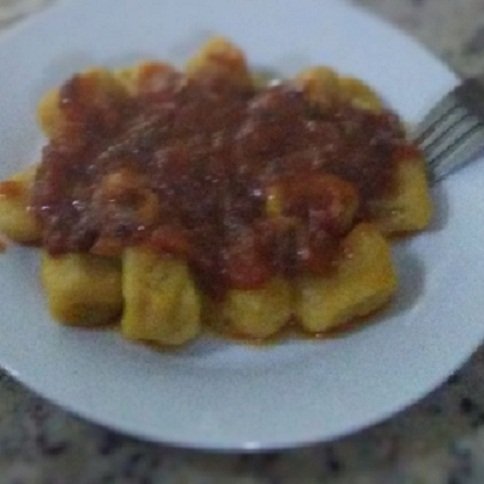 I enjoy every moment, every good meal and every coffee in good company
each photo has been taken with my LG-K120 phone, I do not know how to take professional photos, I am here to learn it.