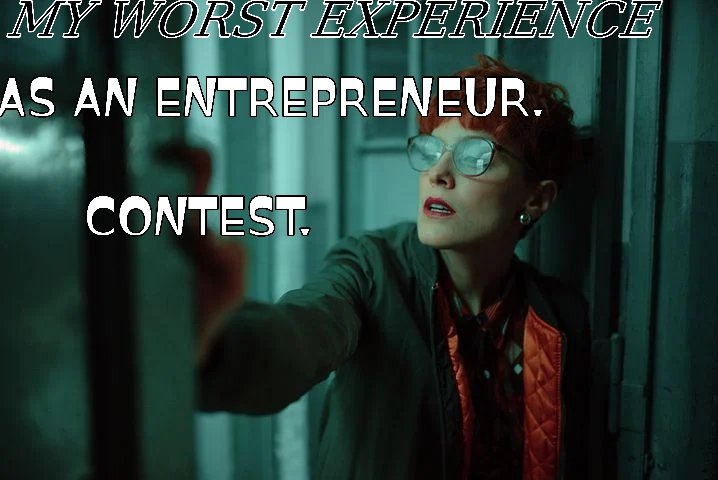 25% payout to @steemkindness
INTRODUCTION
Greetings my friends and fellow entrepreneurs,it's such an honour to present this amazing contest to you all today. Entrepreneurs as we all know are problem solvers who goes out of their way to provide solution to problems in the society.
Over the course of starting up a business,we all encountered one challenge or the other and had so many ugly experiences which made some of use to almost give up,but our purpose of starting up made us to stand firm. This contest is organized so that we all can share those ugly experiences and how you were able to handle it and get to the point you're in your business today.
CONTEST CRITERIA
• Your story should be original and based on real life experience,give details of how your worst experience as an entrepreneur started,what happened in between and how you handled it, include the lessons you grabbed from the experience.
• You must publish each post in steem entrepreneurs community and if you're not a verified member yet add your introduction post link to your post after writing.
• Drop your link as an entry to the post on or before Tuesday 21/09/2021,11:59pm Nigeria time.
• Anyone can participate in this contest regardless of your country or community.
• You have to Subscribe to our community.
• You have to vote and resteem this post to help create awareness.
• Share payout 25% to @steemkindness.
• Do well to tag me @ladyofpolicy and @harferri somewhere in your post for easy identification of your post.
HOW WINNERS WILL BE SELECTED
• Formatting: At least use justify alignment and centered headings to make your work look neat
• Originality: Please only use your own images for this contest
• Winners will be judged and selected by @ladyofpolicy and @harferri.
THE CONTEST PRIZE - 30 STEEM
The total Steem Prize is 30 steem. Here is how we have arranged it:
1st Position: 10 Steem
2nd Position: 7 Steem
3rd Position: 5 Steem
4th - 11th Position: 1 Steem each.

Thanks.
CC;
@harferri
@irawandedy
@sofian88
@tucsond
@subkiusman
@steempreneurship
@steemkindness