25% of payout is donated for @steemkindness.
---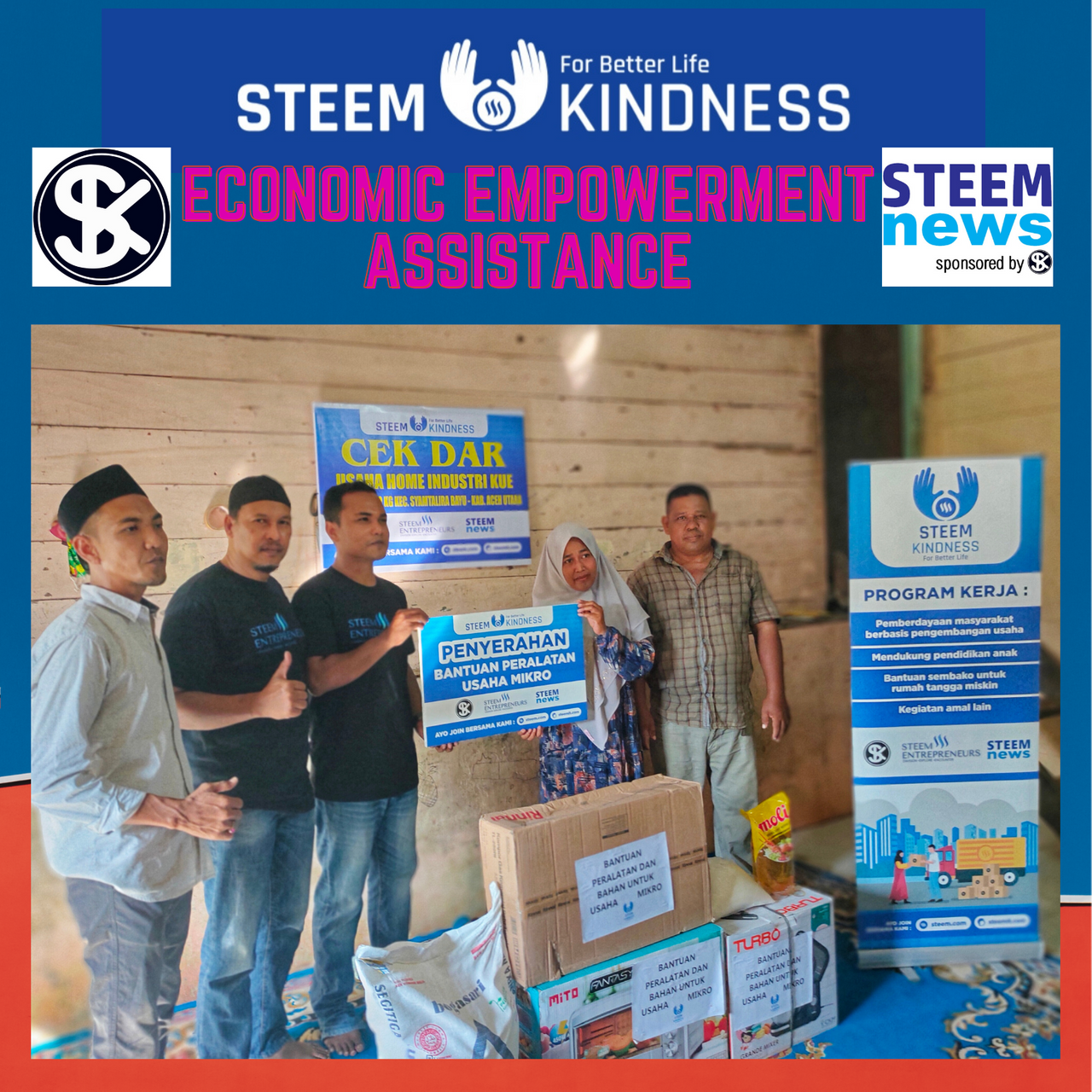 ---
Steem Kindness provides assistance to Micro Entrepreneur, Mrs. Mahnidar or better known as Cek Dar, having her address at Gp Baro Village, Syamtalira Bayu District, North Aceh Regency. This activity went well and smoothly. The handover was handed over directly by the Steem Entrepreneurs Leader
@harferri
who was accompanied by Moderators
@tucsond
,
@subkiusman
and also Steemians from various regions in North Aceh Regency. Cek Dar has a business in making traditional Acehnese cakes. She lacks capital to run the business.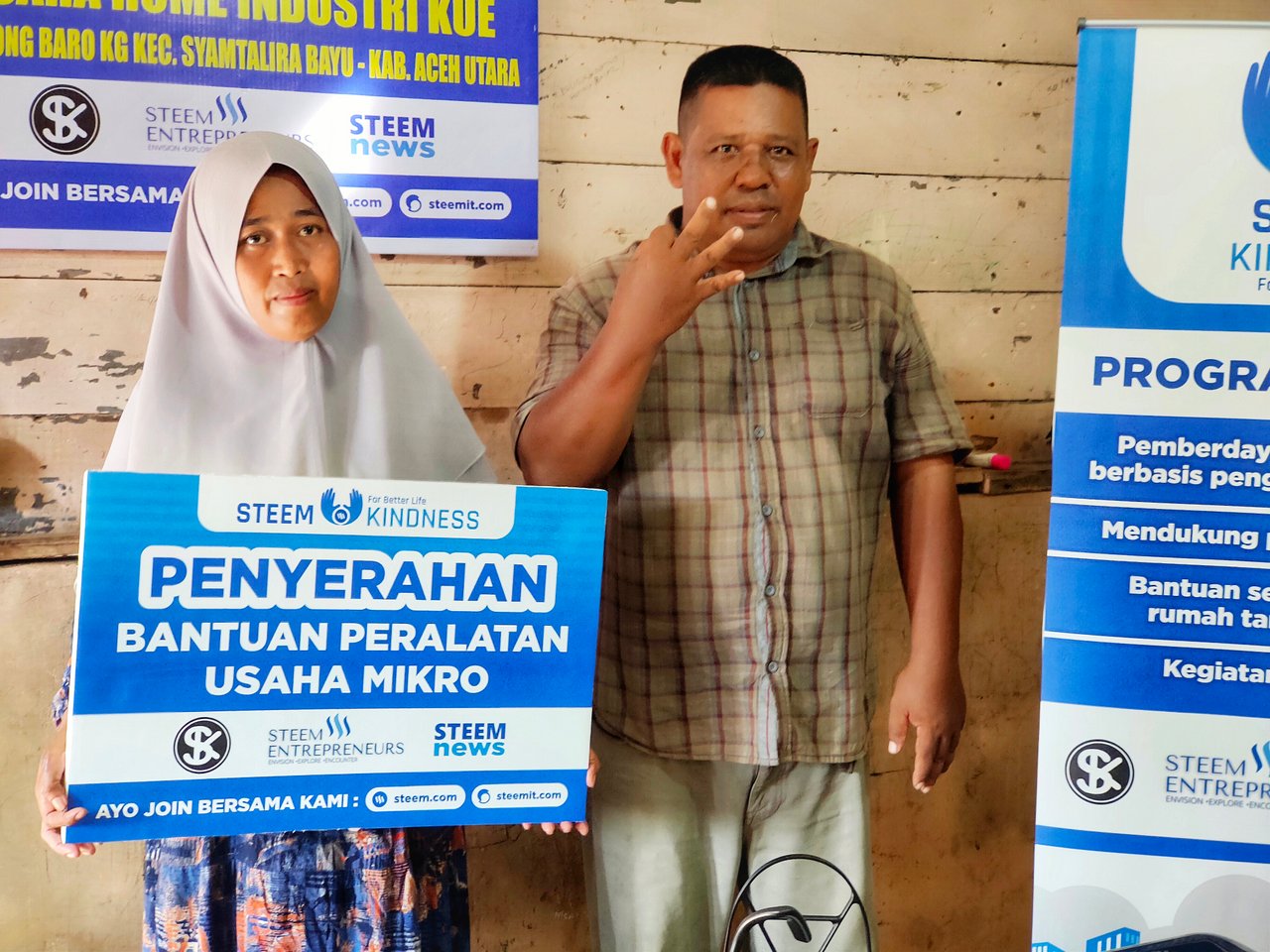 ---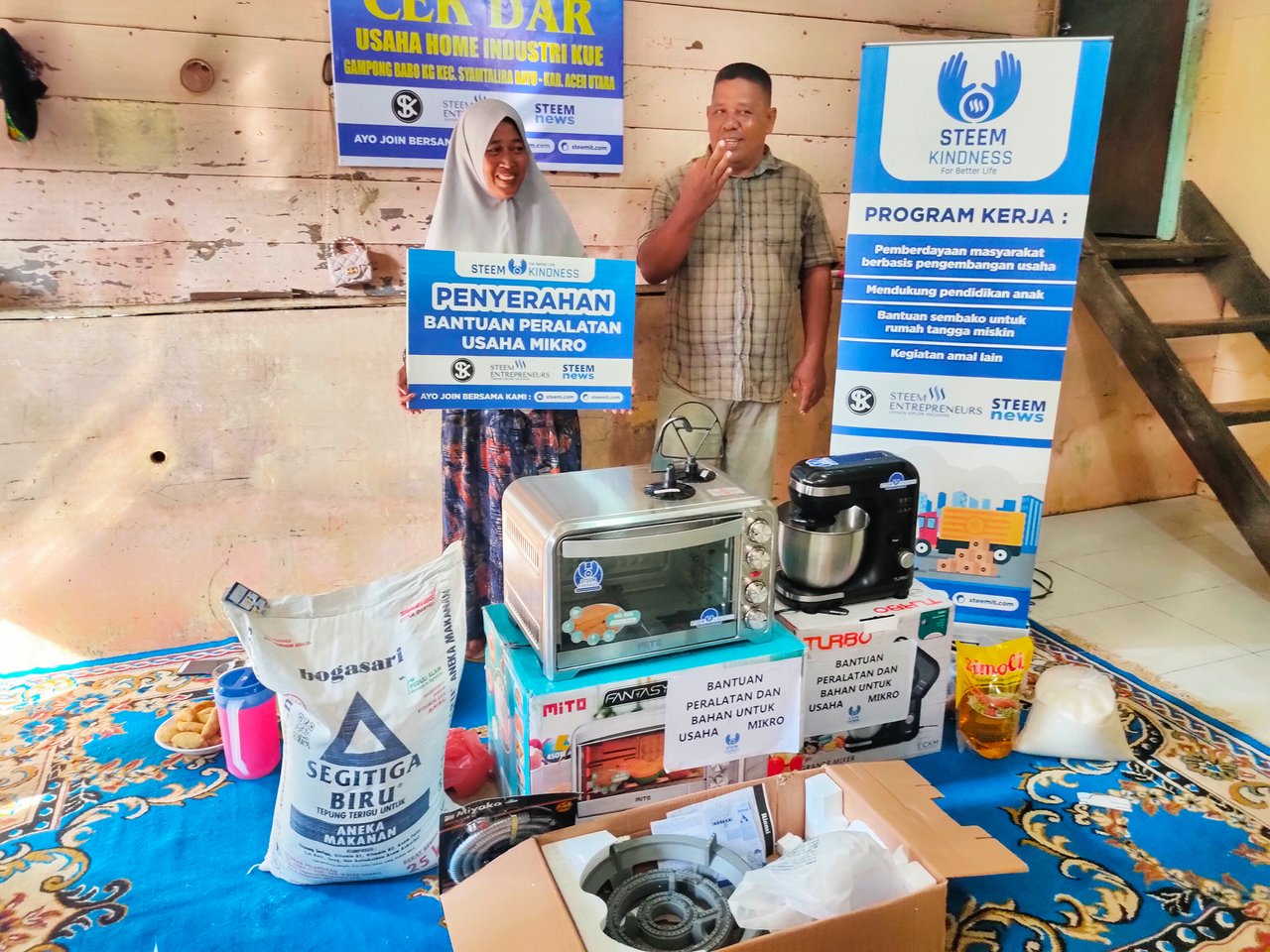 ---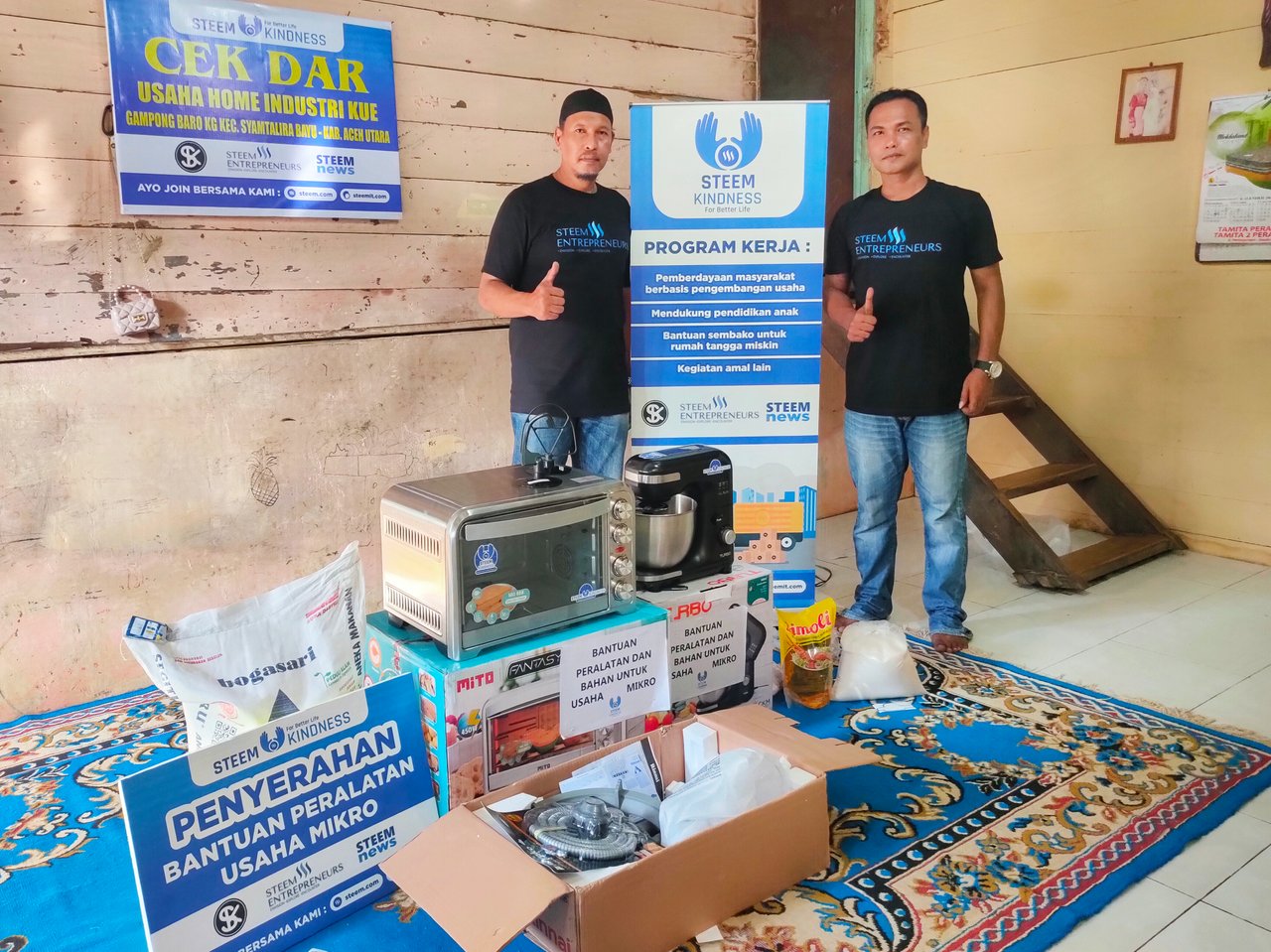 ---
This aid delivery activity was also participated by Steemian friends who support this program such as: @f2i5, @aril.hatake, @akmal1, @afrizalbinalka, @fajrulakmal99, @jcorner, @fikar22, and others. Thanks You so much for Support all of you.
---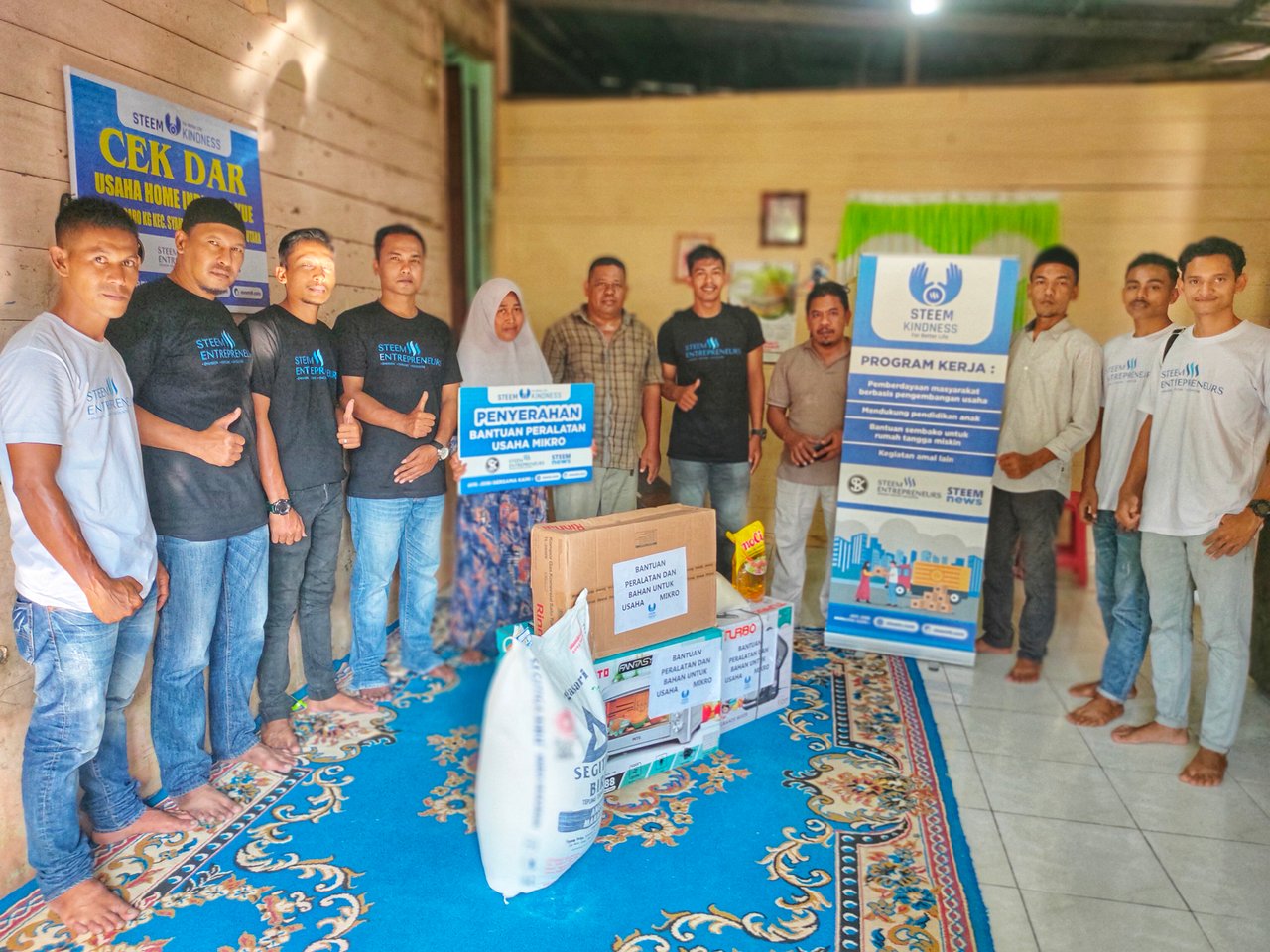 The handover activity was on Saturday, three days ago. Prior to the submission of this assistance,
@harferri
and
@subkiusman
had already conducted a Micro Business Feasibility Survey from Mrs. Mahnidar. The assistance provided by
@steemkindness
is in the form of equipment for making cakes, such as stoves, mixers, ovens and cake-making ingredients such as flour, sugar, oil and other items.
---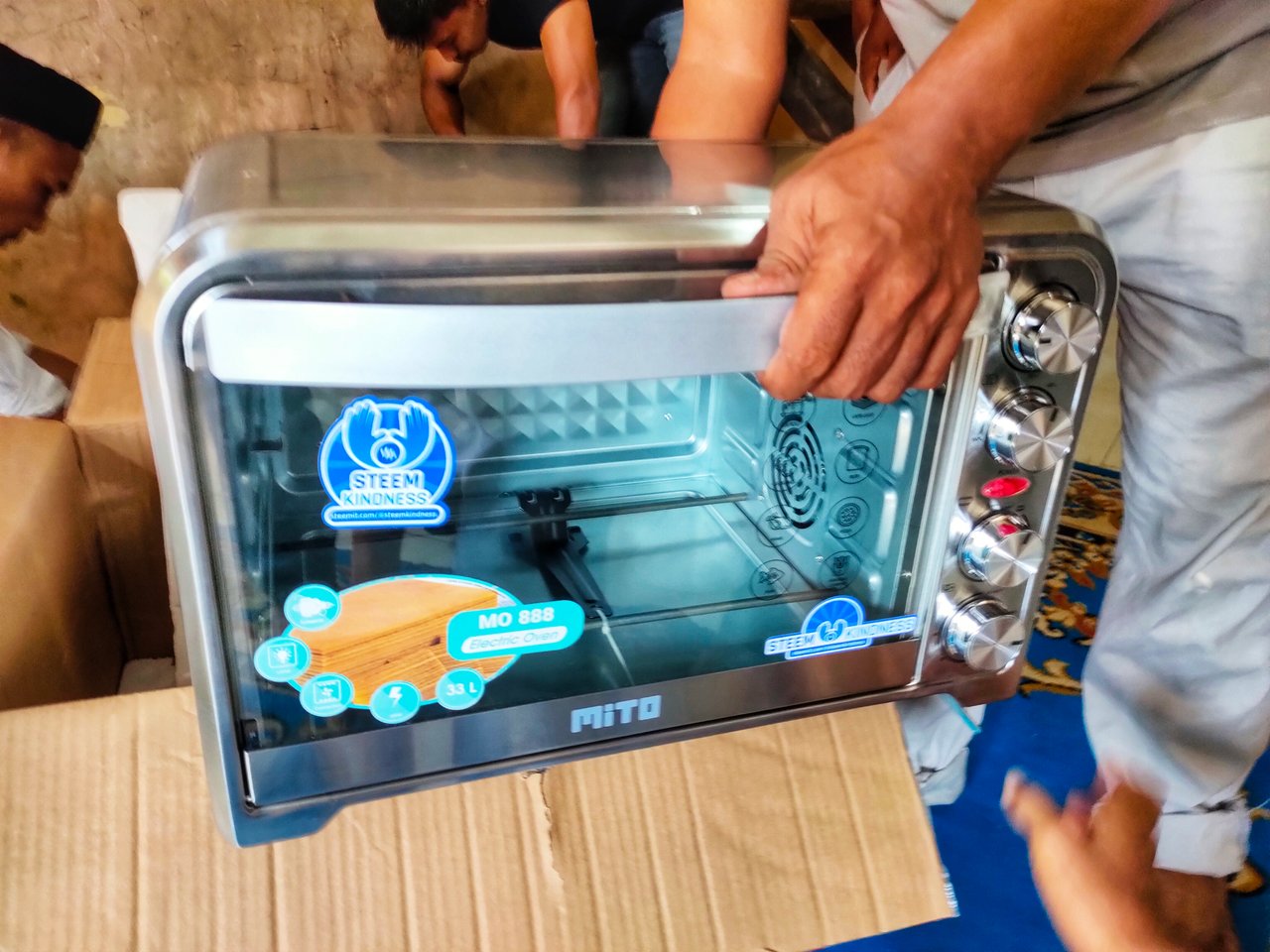 ---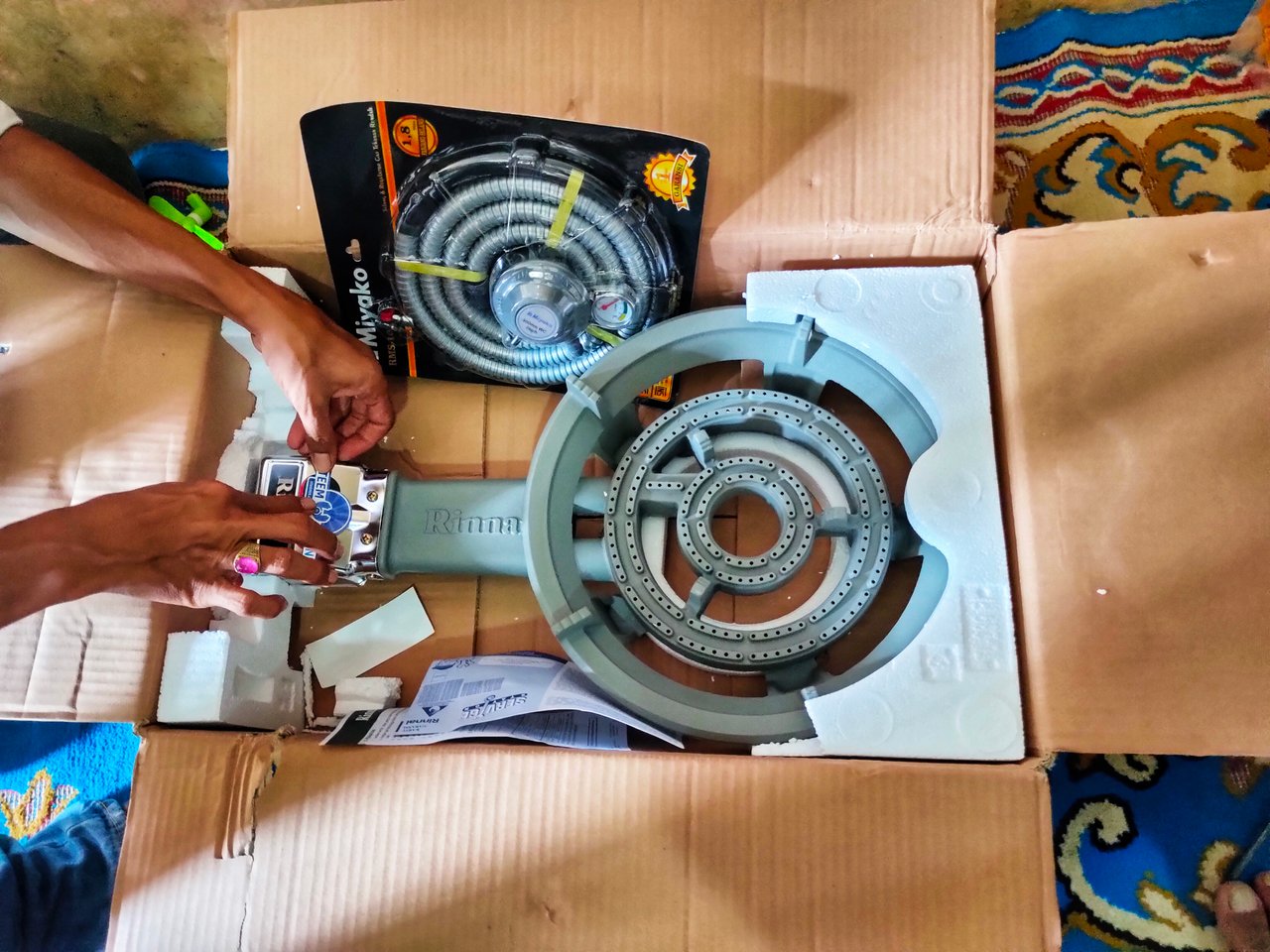 ---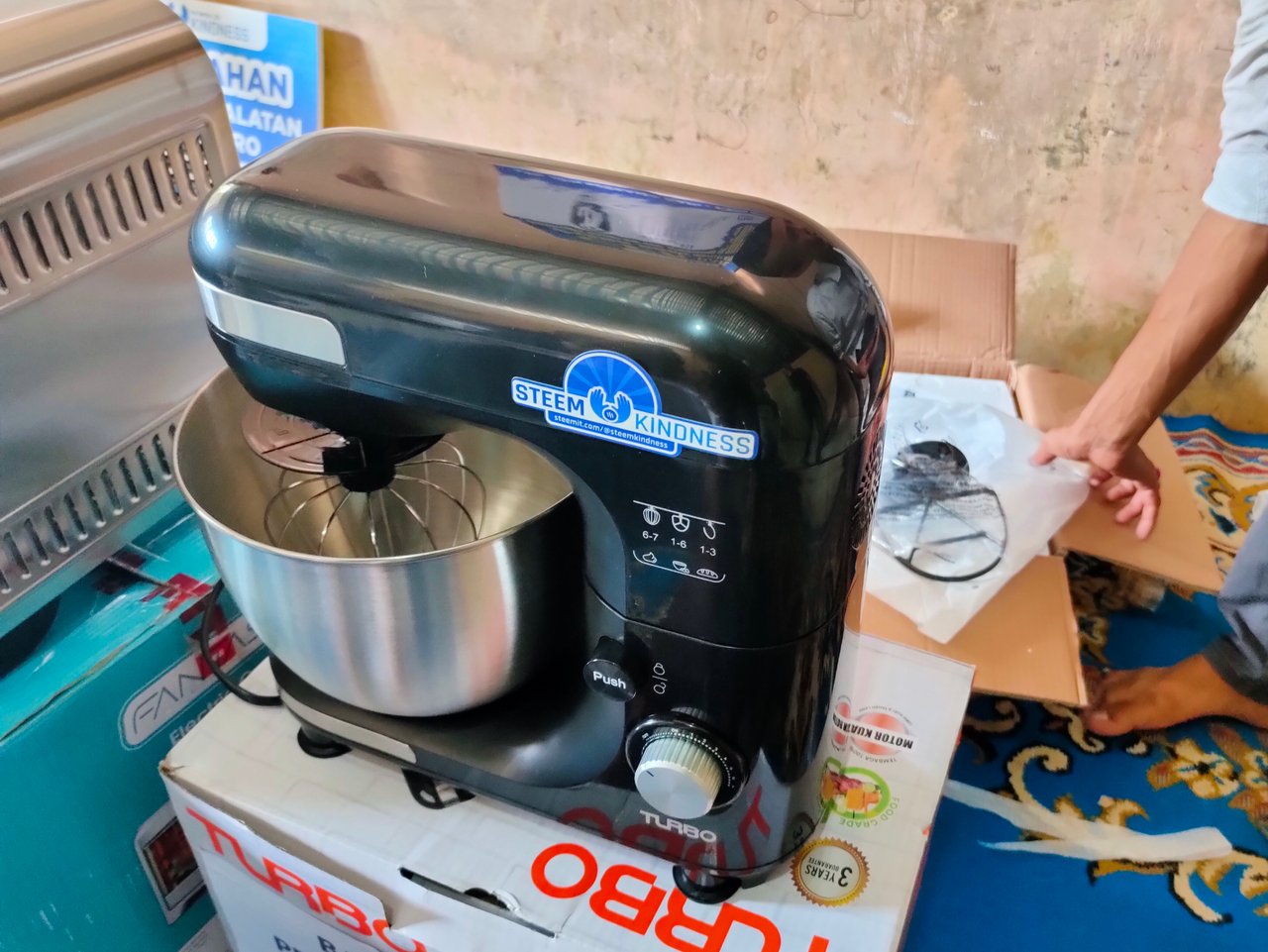 ---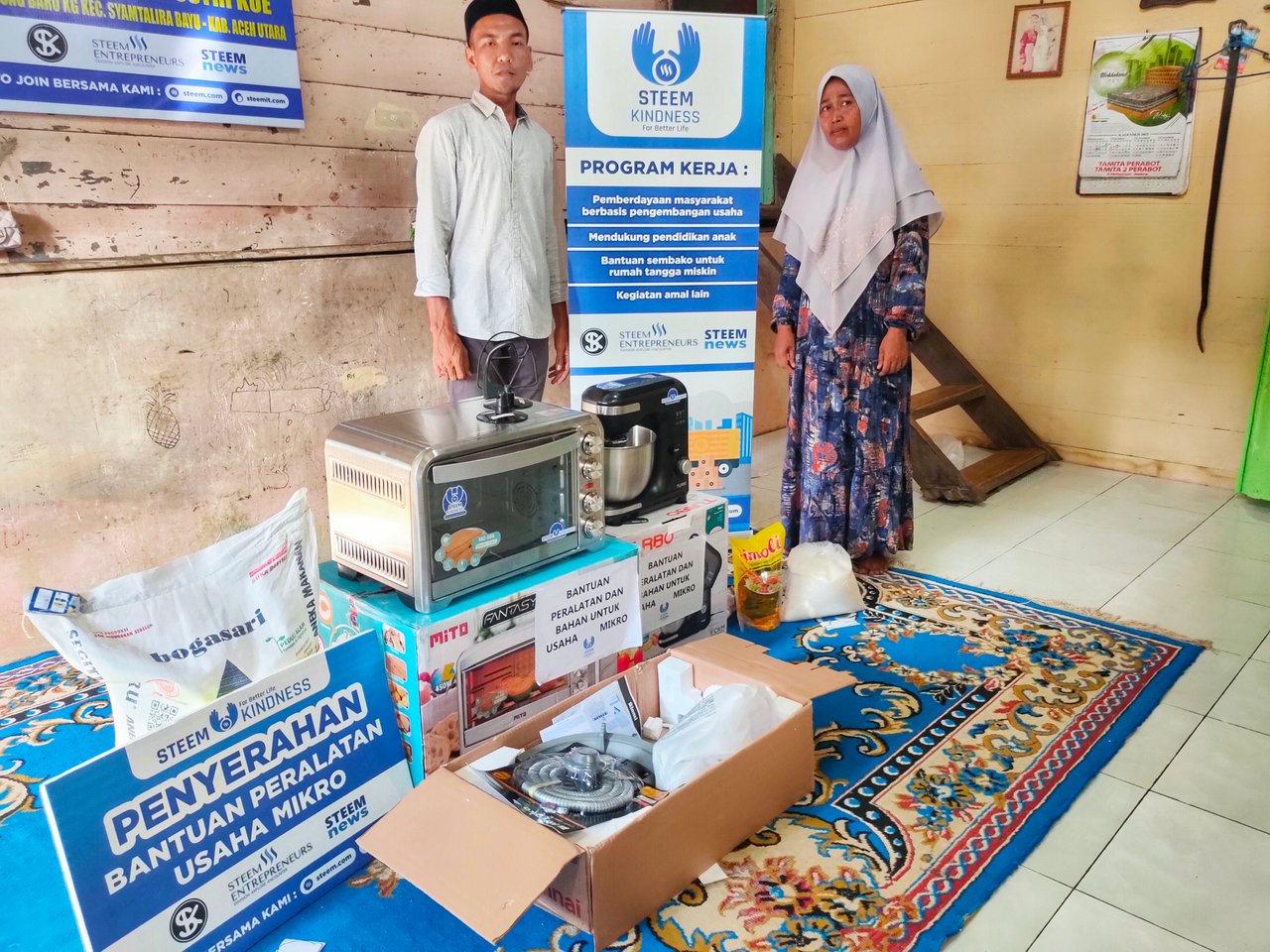 ---

The following is the assistance we provide for Mrs. Cek Dar :
1 Unit of Dough Mixer
1 Unit Electric Oven
1 Unit Gas Stove
1 Set Regulator Hose
1 Sack of Flour Triangle
4 Kilograms of Sugar
2 Kilograms of Cooking Oil

We from the Steem Entrepreneurs Community have Social and charity programs through
@steemkindness
. From the funds collected we will distribute aid through programs that we have programmed such as : to help empower the economy for micro entrepreneurs who lack venture capital, with the aim of "encouraging family economic growth the poor who lack working capital, the program to improve the nutritional status of school-age children and the Program for education & training for new entrepreneurs. This program has been planned since 2 months ago and we have done it before
---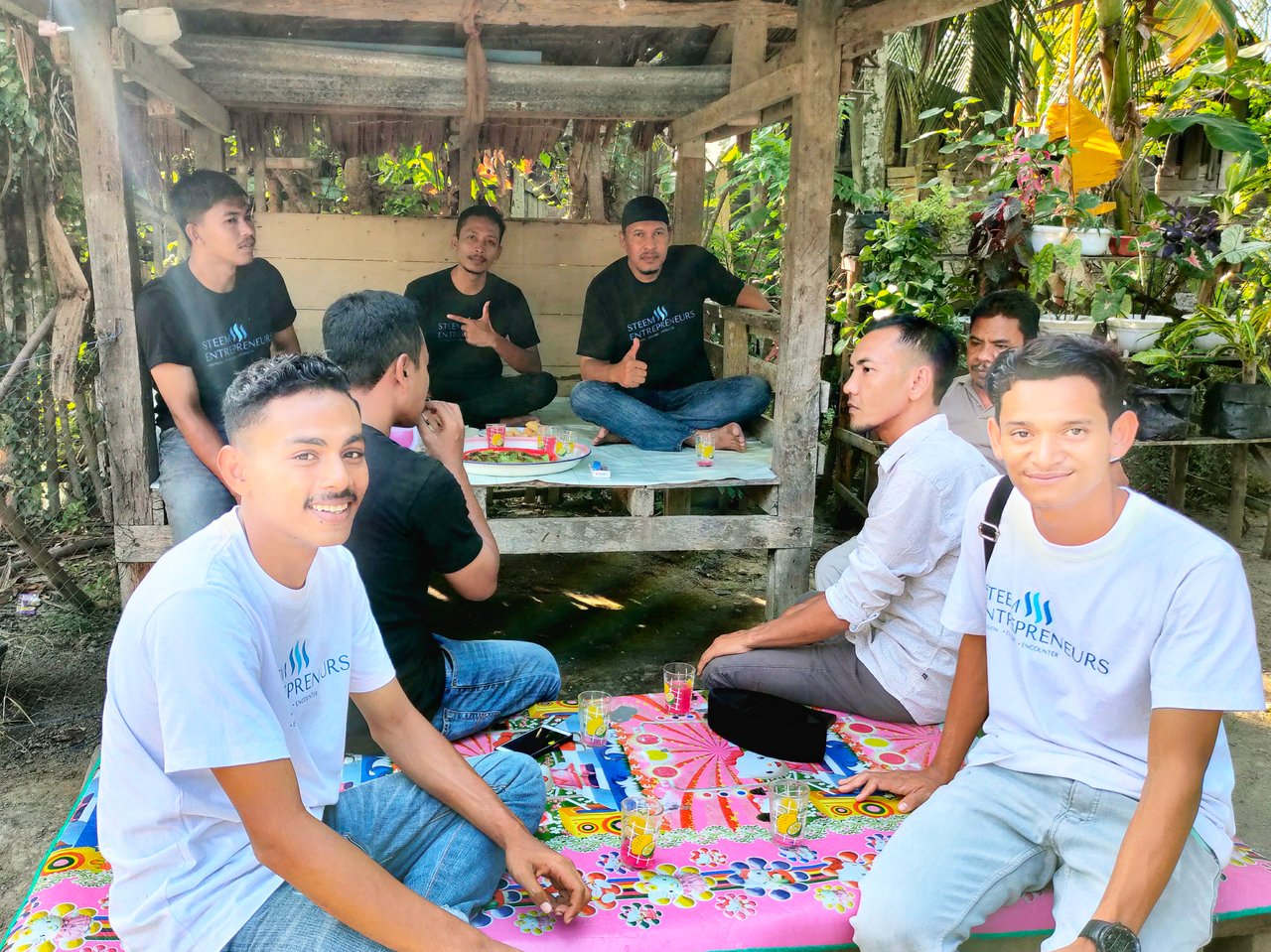 ---
CC : @stephenkendal , @pennsif , @greenman , Thanks you so much for your support our activity to PromoSteem .
---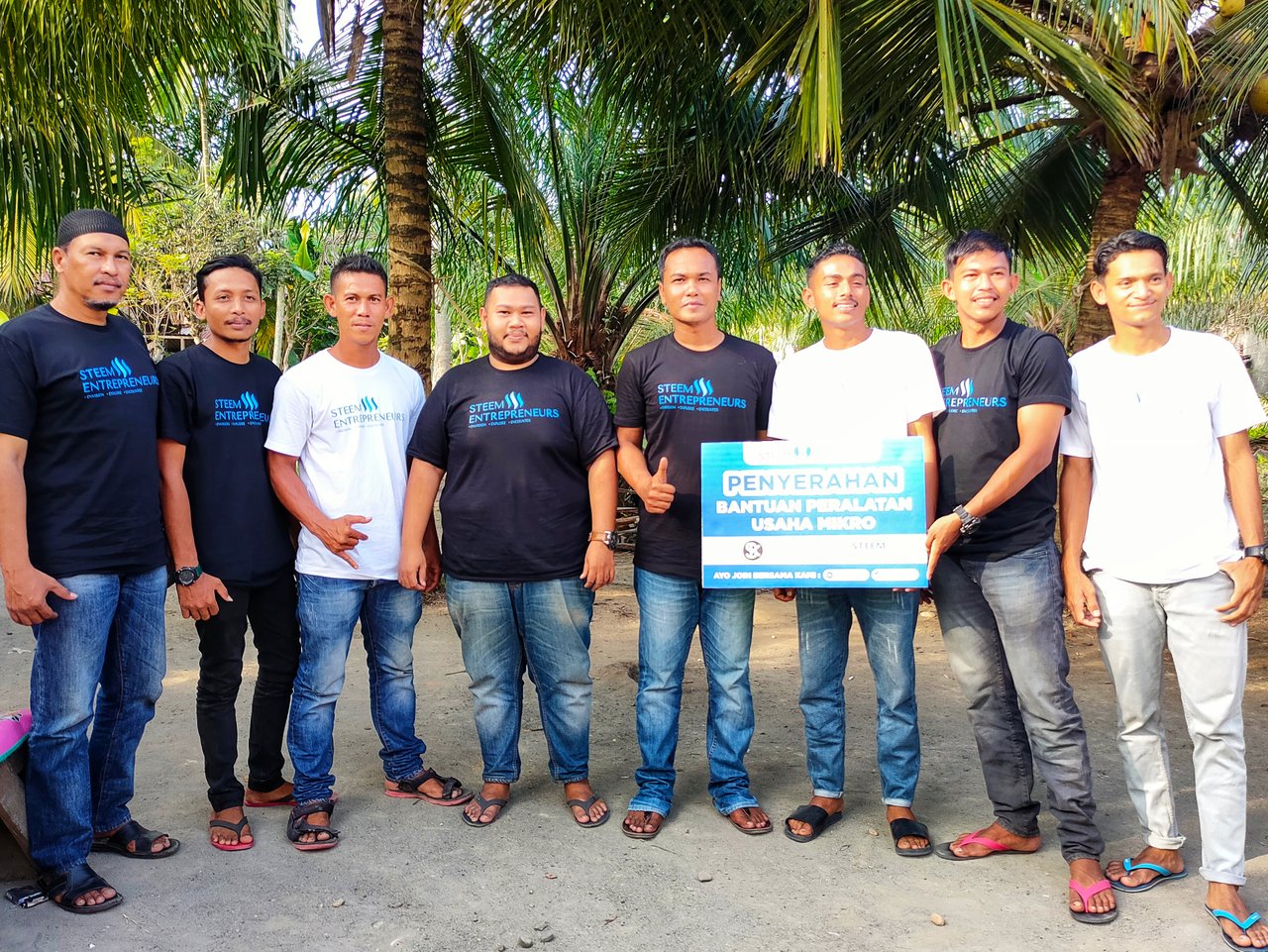 This was our activity when we handed over economic empowerment assistance to "Cek Dar" as a Micro-Entrepreneur who lacked working capital in the business of making traditional Acehnese cakes. Thanks You to the Steemian Friends who is visited and support my post. Greetings from me to all Friend of Steemit. Keep doing your best.
Steem Entrepreneurs For Better Life