Steem WITNESS Forum
This will happen Sunday the 24th May on the @greenhouseradio at @canna-curate's discord server.
Live at 11am PDT / 02pm EDT / 06pm UTC / 03am JST
For this upcoming Topic of Discussion it would seem obvious it should be about Hard Fork 23.
Please read this post to get all the information regarding this upcoming update to the steem blockchain.
https://steemit.com/witness-category/@softfork22888/steem-consensus-witness-statement-hardfork-0-23-codename-new-steem
There is a lot of heated discussions going on right now about the implications of this Hard Fork.
Some comments of this nature
" here comes something the people didn't get a chance to 'vote' on"
to the other side of
" finally..get the fucking crybabies out of the way" .
No matter your point of view we implore ALL to join us this Sunday to discuss the recent developments of Steem. We hope to help forge a brighter future through collaboration of the Steem community as a whole.
---
---
The Forum
This is Your Personal Invitation
---
@justyy @steemchiller @steemhunt @triple.aaa @dev.supporters @zzan.witnesses @dlike @jayplay.witness @snackplus @indo.witness @ayogom @skuld2000.wit @segye.witness @the707 @bukio @symbionts @steem-dragon @hinomaru-jp @hoasen @future.witness @matreshka @maiyude @parse @cryptoking777 @menacamel @rlawlstn123 @steem-agora @roadofrich @fuli @cn-witnesses @smt-wherein @exnihilo.witness @block-buster @surpassinggoogle @familyonline-tv @helloworld.wit @ciska
---
to join us and all Steemians who are ready to find solutions to the issues we are experiencing on the blockchain! Together we create a brighter future for all those who use steem as their blog!
Please use the following Guidelines so we all will have a pleasant experience... Thank you!
Communication requires a conscious perception of the value of each word, which together in a sentence results in a unique energy. This verbally expressed energy is received and processed differently by each and everyone.

That contributes to a large extent to the fact that misunderstandings can arise, which can then lead to excessive demands on the participants in the conversation. This excessive demand shows itself often in absurd, irrelevant expressions, which are then, by some, unconsciously interpreted as an insult.
To have the "civilized" Conversation we're all looking for, please:
Respect Your Nature!
Be Impeccable With Your Own Word!
Handle Everything From A Neutral Point!
Be Sincere / Honest!
Find Truth By Asking Kindly!
Always Give Your Best To One And All!
---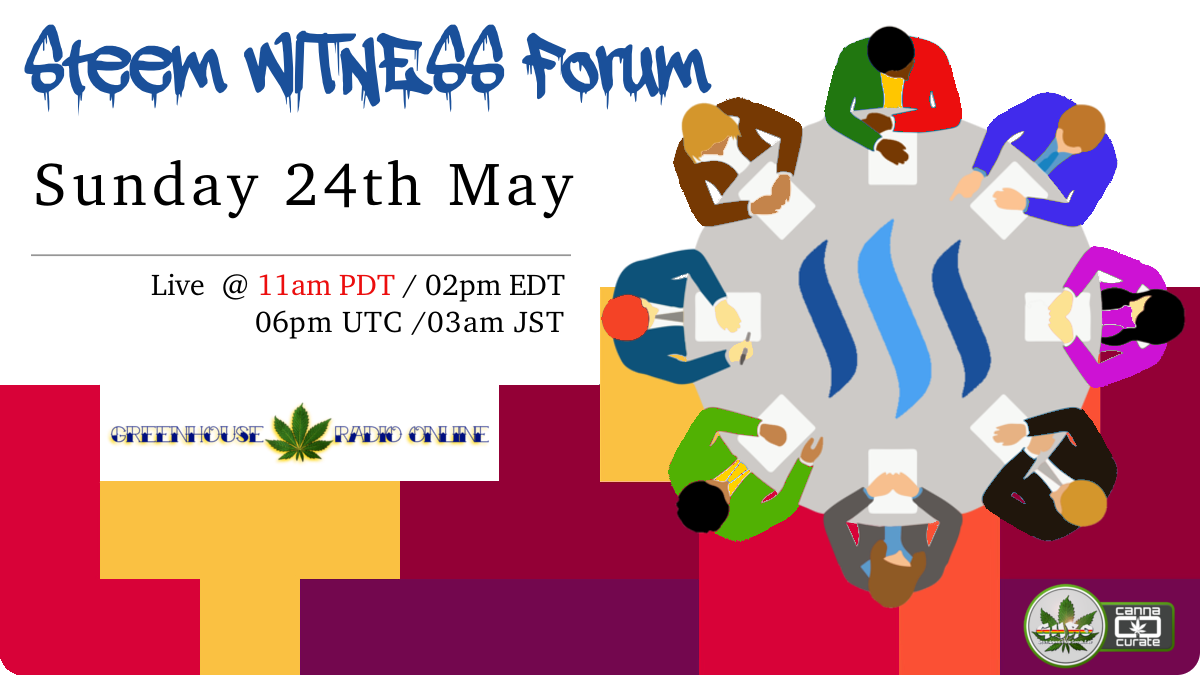 ---
Thanks for being awesome! Thanks for your support! And thanks for listening to the Green House Radio Online!
Stay tuned 😎 and have an excellent time! CU around over at Canna-Curate!
---
A special "Thank You" to @steemitblog and @steemcurator01 @steemcurator4 for helping spread our effort to so many. It has been very encouraging to see all the positive reply.
---
Respect & Grooviness
Your GHRO Team
@fracasgrimm & @mondoshawan
#SteemOn #ComeGROWwithGHRO
---



---
All content is our own intellectual "property" otherwise you'll see a source indicated...
---
♫ 😎 ♫ 😎 ♫ 😎 ♫ 😎 ♫ 😎 ♫ 😎 ♫ 😎 ♫ 😎 ♫ 😎 ♫ 😎 ♫