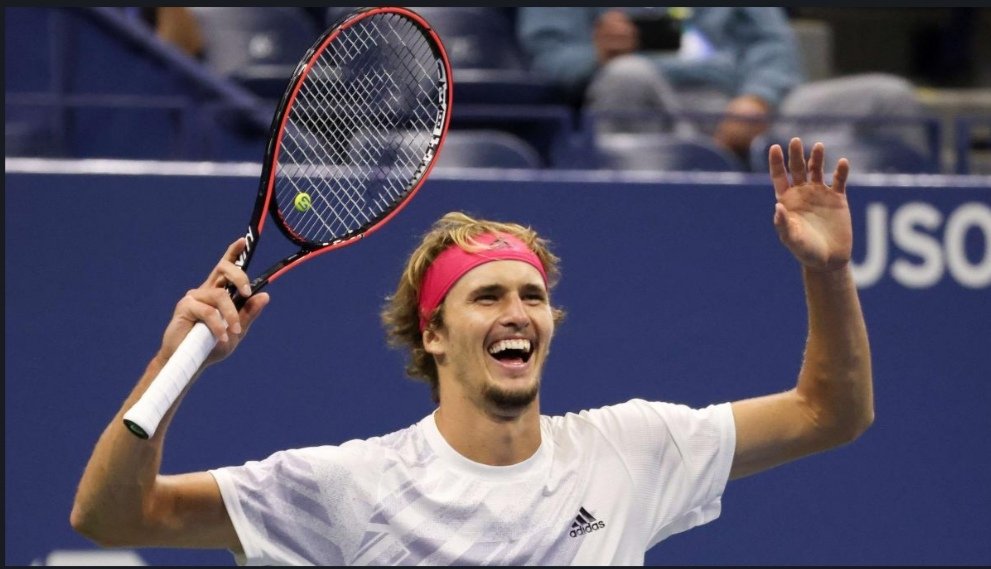 Ger/Eng
Der 23 Jahre alte Hamburger gewann am Freitag in New York gegen Pablo Carreño Busta aus Spanien ein packendes Fünf-Satz-Match noch 3:6, 2:6, 6:3, 6:4, 6:3.
Ein interessantes Turnier ist es definitiv jetzt schon,die Pandemie und ihre Einschränkungen aber auch eine unerwartete Disqualifikation machen es sehr außergewöhnlich.
Novak Djokovic der Schützling von Boris Becker ist mit einem beispiellosen Fehler aus dem Turnier geflogen, aus Frust schoss er ungewollt eine Linienrichterin ab. Die am Hals getroffene Frau brach daraufhin zusammen und ringte um Luft.
Es ist zum Glück nichts schlimmeres passiert aber der Favorit wurde darafhin disqualifiziert und musste das Feld räumen. Wenn Zverev jetzt seine Stärken richtig ausspielt, dann dürfte er das Finale schon schaffen aber wie in vielen Sportarten kommt es hier auch sehr auf die Psyche an.
The 23-year-old from Hamburg won a thrilling five-set match 3:6, 2:6, 6:3, 6:4, 6:3 against Pablo Carreño Busta from Spain in New York on Friday.
An interesting tournament it is definitely already now, the pandemic and its restrictions but also an unexpected disqualification make it very extraordinary.
Novak Djokovic, Boris Becker's protégé, was eliminated from the tournament with an unprecedented mistake, out of frustration he unintentionally shot down a linesman. The woman who was hit in the neck collapsed and struggled for air.
Fortunately nothing worse happened, but the favorite was disqualified and had to leave the field. If Zverev plays to his strengths now, he should be able to make it to the finals, but as in many sports, the psyche is very important.
https://www.welt.de/sport/article215583484/US-Open-Zverev-erreicht-das-erste-Grand-Slam-Finale-seiner-Karriere.html