Wer sich mit der Autogeschichte beschäftigt, kommt an das Modell T einfach nicht vorbei. Das Modell T oder auch Tin Lizzie, zu Deutsch "Blechliesel" genannt. War das meistverkaufte Auto der Welt, bis 1972 da holte der VW Käfer die Krone. Das Modell T wurde von 1908 bis 1927 in den USA, 15 Mio. mal gebaut. 2010 existieren noch etwa 1% aller gefertigten Autos.
---
If you are interested in the history of cars, there is no getting around the Model T. The Model T or also Tin Lizzie, in German called "Blechliesel". It was the most sold car in the world, until 1972 when the VW Beetle took the crown. The Model T was built from 1908 to 1927 in the USA, 15 million times. In 2010 there are still about 1% of all manufactured cars.
---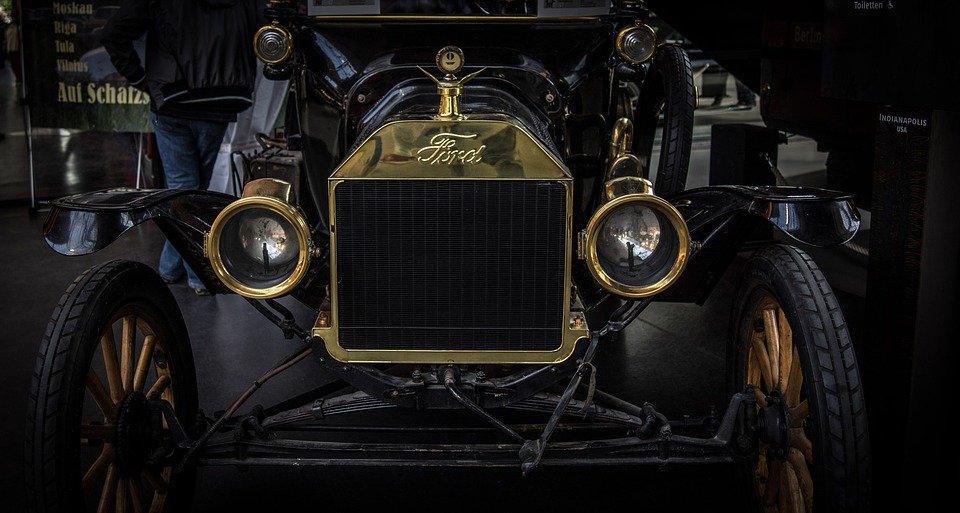 Bild von Michael Kauer auf Pixabay
---
Um eine Massenproduktion zu erreichen, führte Henry Ford die Fließbandarbeit ein, somit war der erste "Volkswagen" für die Amerikaner geboren. Die Fertigung sollte noch einmal gesteigert werden, so entschloss sich Henry Ford ab 1915 die Fahrzeuge nur noch in Schwarz aus zuliefern. Was recht interessant ist, da vor 1915 das Modell T nie in Schwarz gab.
---
In order to achieve mass production, Henry Ford introduced assembly line work, thus the first "Volkswagen" for the Americans was born. Production was to be increased once again, so from 1915 Henry Ford decided to deliver the vehicles only in black. Which is quite interesting, because before 1915 the model T was never available in black.
---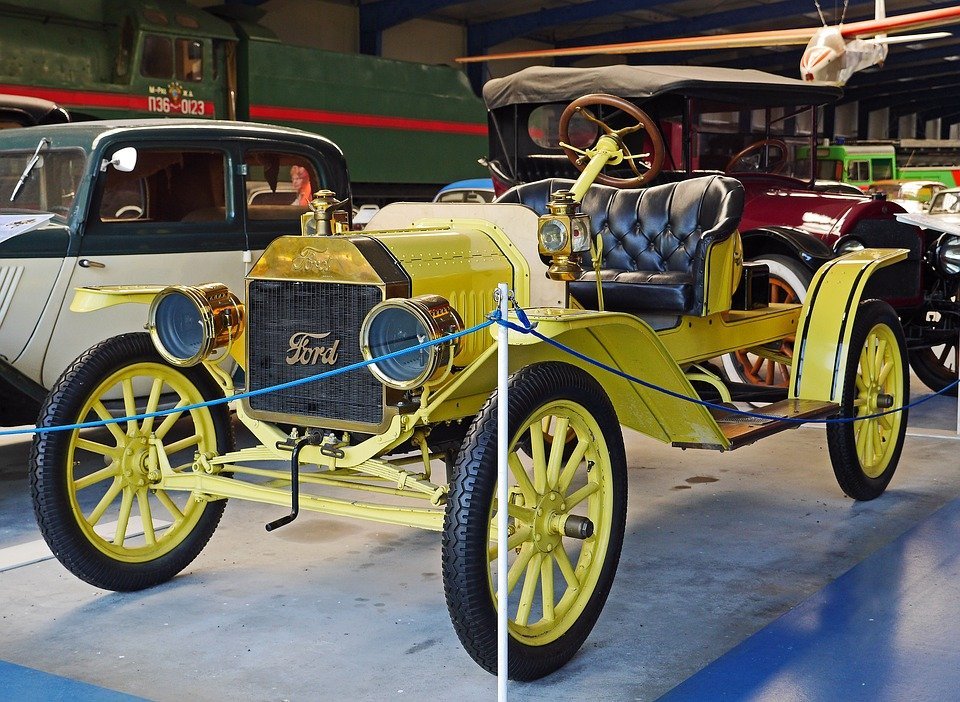 Bild von Erich Westendarp auf Pixabay
---
Wann es eigentlich mit den Umbauten zum Hot Rod anfing, kann keiner so genau sagen. Aber das, das Modell T, sehr begehrt ist, ist kein Geheimnis. Auch die Filmindustrie hat diese Umbauten für sich entdeckt. Bestes Beispiel ist die Serie "The Munsters", dort fuhr die Familie eine Ford Modell T Umbau von 1924.
---
Nobody can say exactly when the conversions to the hot rod actually began. But that the Model T is very much in demand is no secret. The film industry has also discovered these conversions for itself. The best example is the series "The Munsters", where the family drove a Ford Model T conversion from 1924.
---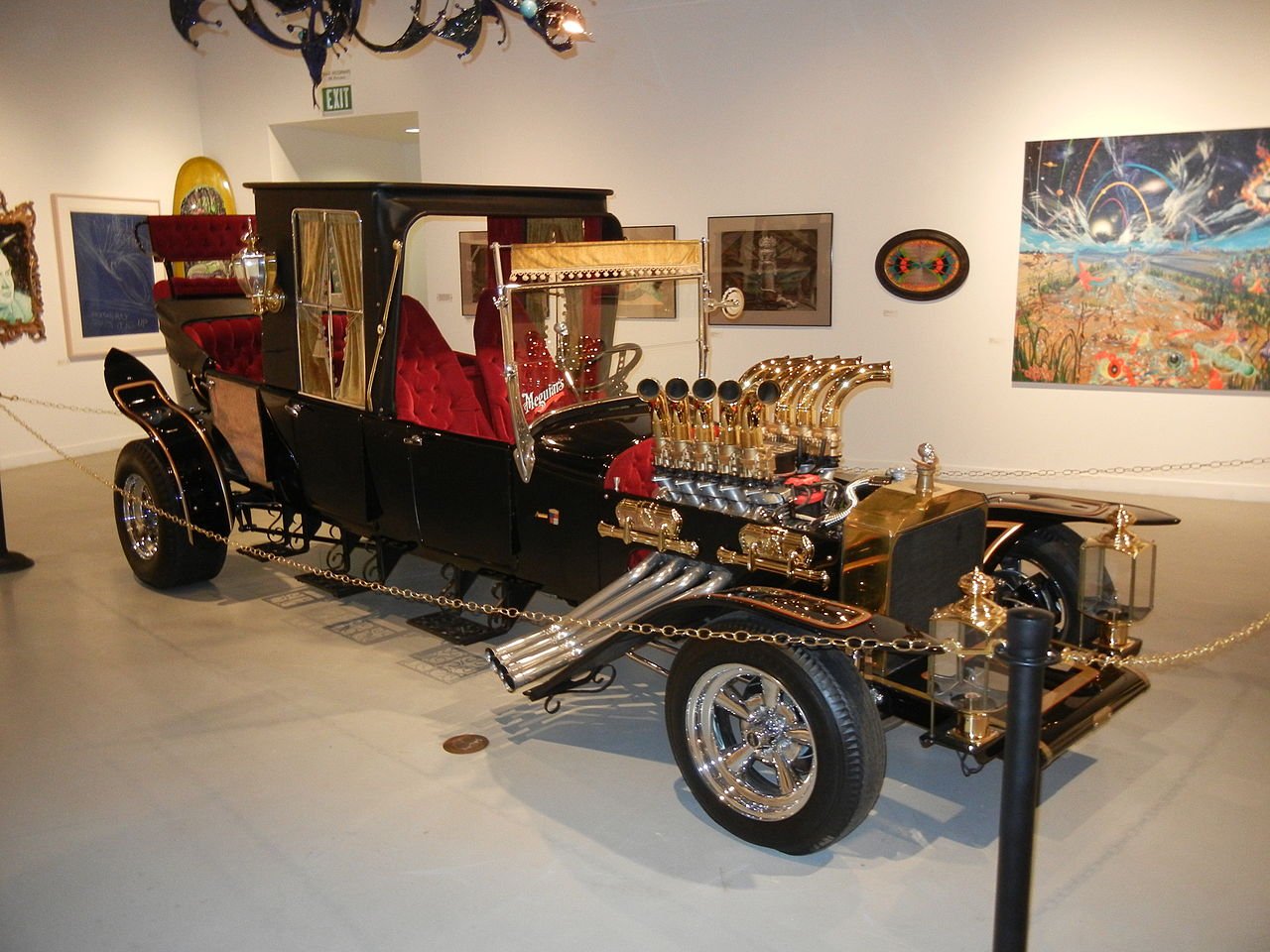 By Bahooka - Own work, CC BY-SA 3.0, https://commons.wikimedia.org/w/index.php?curid=28304920
---
Wenn man das Modell T mit modernen Autos vergleicht, hat er kaum Schwachstellen, aber das muss nichts schlechtes sein. Was nicht verbaut wurde, kann auch nicht kaputtgehen. Die Technik ist einfach und gilt als äußerst robust. Die Höchstgeschwindigkeit vom originalen Modell T beträgt 60 km/h, allerdings ist es nicht empfehlenswert so "schnell" unterwegs zu sein.
---
If you compare the model T with modern cars, it has hardly any weak points, but this doesn't have to be a bad thing. What has not been built in, cannot be broken. The technology is simple and is considered extremely robust. The top speed of the original Model T is 60 km/h, but it is not recommended to drive so "fast".
---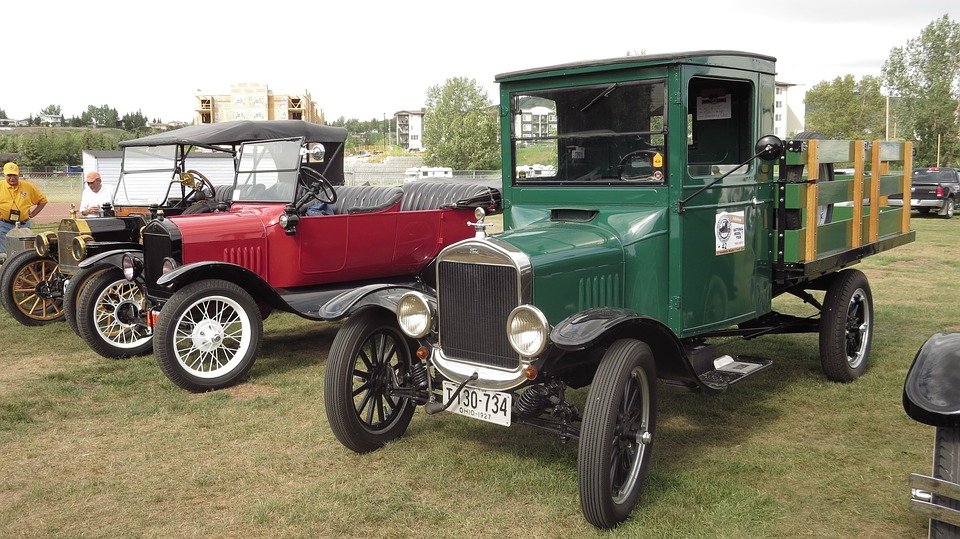 Bild von David Millican auf Pixabay
---
Quelle:
https://de.wikipedia.org/wiki/Ford_Modell_T
https://www.autobild.de/klassik/marken/ford/model-t/1/
---
Das war sie wieder die Automobile Zeitreise, danke fürs lesen.
---
That was the Automobile Time Travel again, thanks for reading.
Gruß
Hornet on Tour