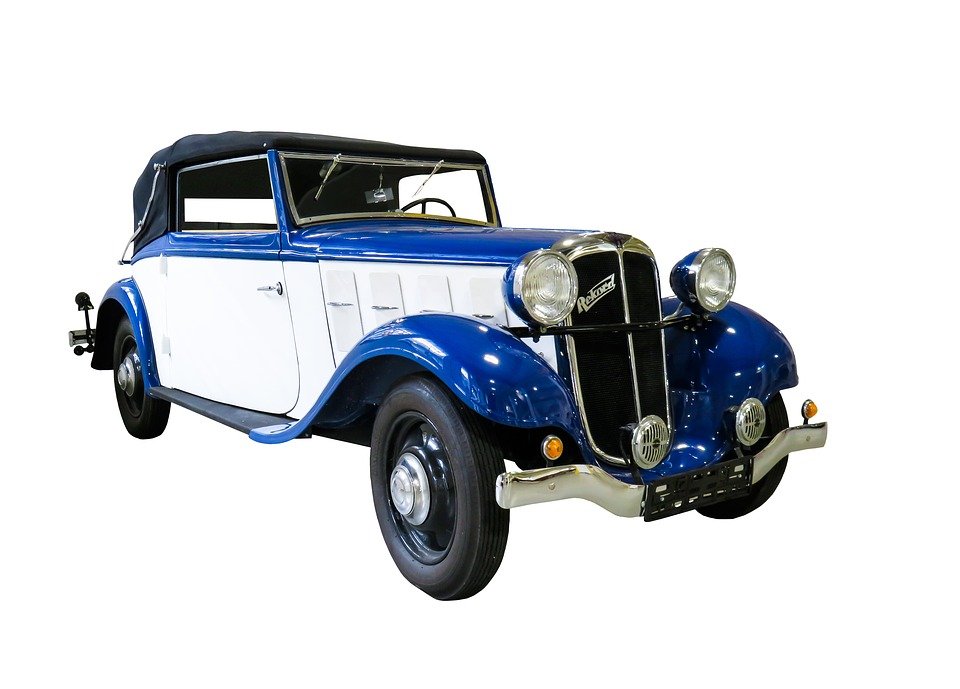 Bild von Gerhard G. auf Pixabay
---
Ich möchte auch nicht den Hanomag vergessen, viel kennen diesen Hersteller für Ackerschlepper (Traktoren) oder als Lkw. Aber Hanomag hat auch Autos gebaut, kaum zu glauben. Heute schreibe ich mal was über den Hanomag Rekord Diesel Typ D 19 A. Genau wie der Mercedes-Benz 260 D, wurde dies Auto 1936 auf der Berliner Automobilausstellung vorgestellt.
---
I don't want to forget Hanomag, I know a lot about this manufacturer for agricultural tractors or trucks. But Hanomag has also built cars, hard to believe. Today I will write something about the Hanomag Rekord Diesel Type D 19 A. Just like the Mercedes-Benz 260 D, this car was presented at the Berlin Motor Show in 1936.
---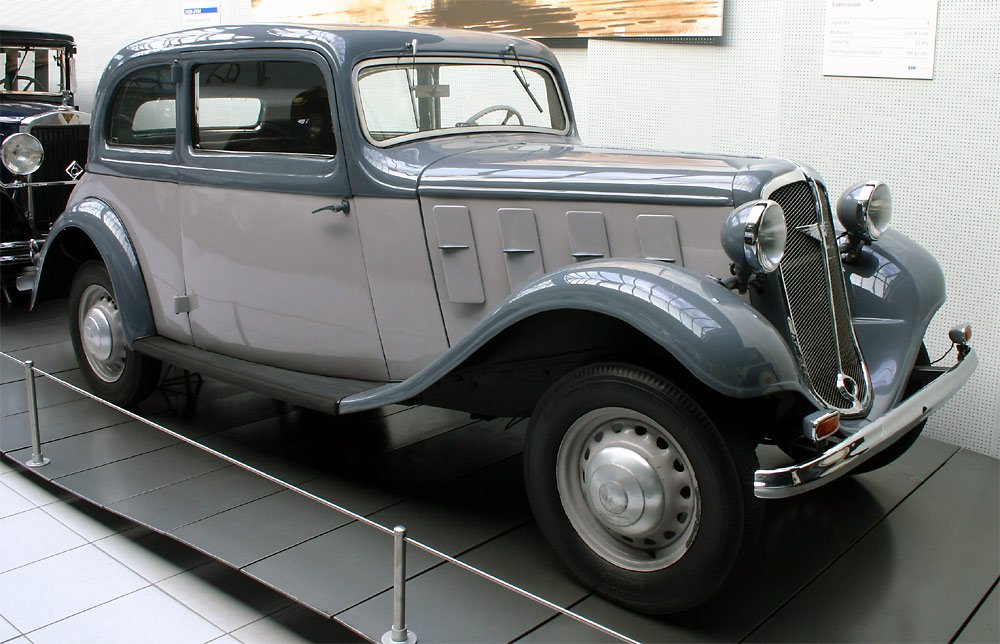 Von Softeis - Fotografiert, CC BY-SA 3.0,
---
Der Vierzylinder-Dieselmotor hat ein Hubraum von 1.910 cm³ er leistete 26 kW / 35 PS. Auch hier hat der Motor eine Vorkammereinspritzung und einer Vorglühanlage, aufgrund des hohen Strombedarfs wurde die Bordspannung auf 12V gebaut. Aber im Gegensatz zu Mercedes-Benz, konnte Hanomag seine Fahrzeuge nicht sofort ausliefern. 1939 wurde der Wagen in Diesel 19K umbenannt, doch auch hier wurde aufgrund des 2. Weltkrieg 1940 die Produktion eingestellt.
---
The four-cylinder diesel engine has a displacement of 1,910 cm³ and an output of 26 kW / 35 PS. The engine also has a prechamber injection and a preheating system. Due to the high power requirement, the on-board voltage was built to 12V. But unlike Mercedes-Benz, Hanomag could not deliver its vehicles immediately. In 1939 the car was renamed to Diesel 19K, but also here the production was stopped in 1940 due to World War II.
---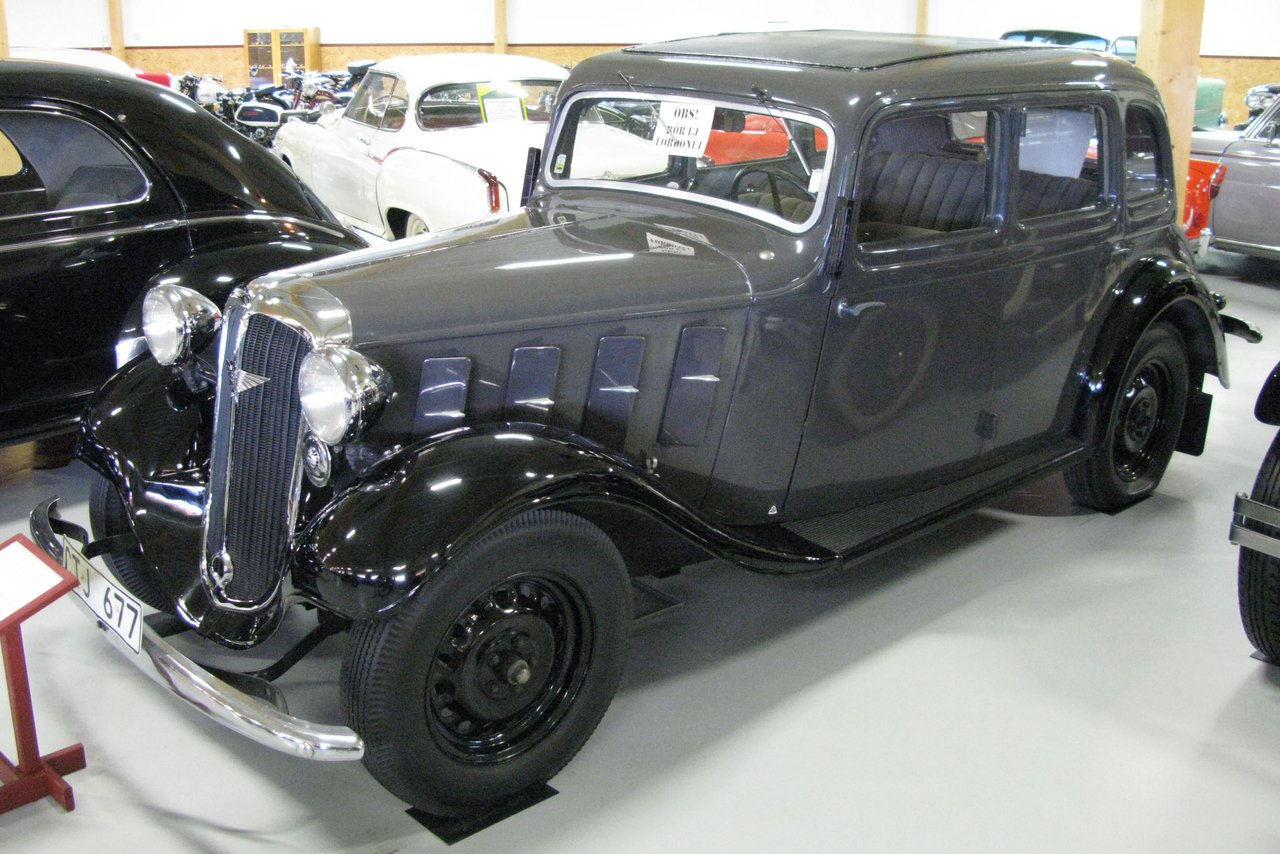 Von Herranderssvensson - Eigenes Werk, CC BY-SA 3.0, https://commons.wikimedia.org/w/index.php?curid=50339269
---
Den Hanomag gab es als 2- (Aufbaubezeichnung L2) oder 4- türige Limousine (Aufbaubezeichnung L4), 4-sitziger Kübelwagen (Aufbaubezeichnung T4), 2-türiger Roadster (Aufbaubezeichnung R2) und als 2-sitziges Cabriolet (Aufbaubezeichnung Cb2). Der Hanomag Rekord Diesel Typ D 19 A stellte 1939 mit dem Rennfahrer Karl Häberle, einen Rekord auf. Der Rennwagen stellte mit dem 1,9-Liter-Diesel-Motor vier Weltrekorde auf.
---
The Hanomag was available as a 2- (body designation L2) or 4-door sedan (body designation L4), 4-seater bucket car (body designation T4), 2-door roadster (body designation R2) and as a 2-seater convertible (body designation Cb2). The Hanomag Rekord Diesel Type D 19 A set a record in 1939 with the racing driver Karl Häberle. The racing car set four world records with the 1.9 liter diesel engine.
---
Quelle:
https://de.wikipedia.org/wiki/Hanomag_Rekord
---
Das war sie wieder die Automobile Zeitreise, danke fürs Lesen.
---
That was the Automobile Time Travel again, thanks for reading.
Gruß
Hornet on Tour