Wer kennt ihn nicht, den Film Manta Manta, viele Gerüchte, Sagen und Witze kreisen um dieses Auto. Der Opel Manta ist ein Pkw der Adam Opel AG. Der erste Manta (Manta A) kam im September 1970 auf den Markt. Der Wagen ist die Coupé-Version der zwei Monate später vorgestellten Limousine Opel Ascona A mit der gleichen Plattform. Mit diesem Coupé mit wassergekühltem Vierzylinder-Frontmotor und Hinterradantrieb konkurrierte Opel mit dem seit Ende 1968 gebauten Ford Capri.
---
Who does not know it, the film Manta Manta, many rumors, legends and jokes revolve around this car. The Opel Manta is a car of the Adam Opel AG. The first Manta (Manta A) came on the market in September 1970. The car is the coupé version of the Opel Ascona A sedan with the same platform, which was introduced two months later. With this coupé with a water-cooled four-cylinder front engine and rear-wheel drive, Opel competed with the Ford Capri, which had been built since the end of 1968.
---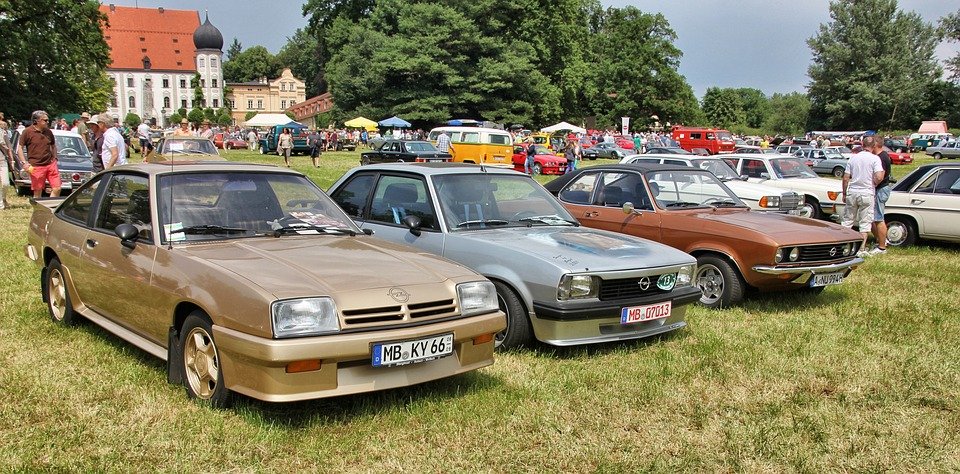 Photo by pixabay.com
---
Manta A
Im Dezember 1970 konnte die "Automobil Revue" einen Manta S und einen SR testen. Einige Stichwörter aus dem Fahrbericht: "... Fahrsicher und kurvenfreudig; Fahrwerk: hohe Klasse, angenehmer Federungskomfort, ausgesprochen handlich; Leistung ohne Lärm; Ausrüstung reich dotiert." Auf der Frankfurter Automobilausstellung 1973 konnte der Manta GT/E bewundert werden. "E" bedeutete Einspritzung. Zu Beginn des Jahres 1974 ging dieser Wagen in Produktion. Der Umbau auf Einspritzung bedeutete einen großen Schritt vorwärts. Der mit einer Bosch-L-Jetronic ausgerüstete 1,9-Liter-Motor leistete nun mindestens 105 PS bei 5400 U/min und machte damit Geschwindigkeiten bis zu 190 km/h möglich.
---
Manta A
In December 1970 the "Automobil Revue" was able to test a Manta S and an SR. Some keywords from the driving report: "... Driving safe and cornering; chassis: high class, pleasant suspension comfort, extremely handy; performance without noise; equipment richly endowed. At the 1973 Frankfurt Motor Show the Manta GT/E could be admired. "E" meant injection. This car went into production at the beginning of 1974. The conversion to fuel injection meant a big step forward. The 1.9-liter engine equipped with a Bosch L-Jetronic now produced at least 105 hp at 5400 rpm, making speeds of up to 190 km/h possible.
---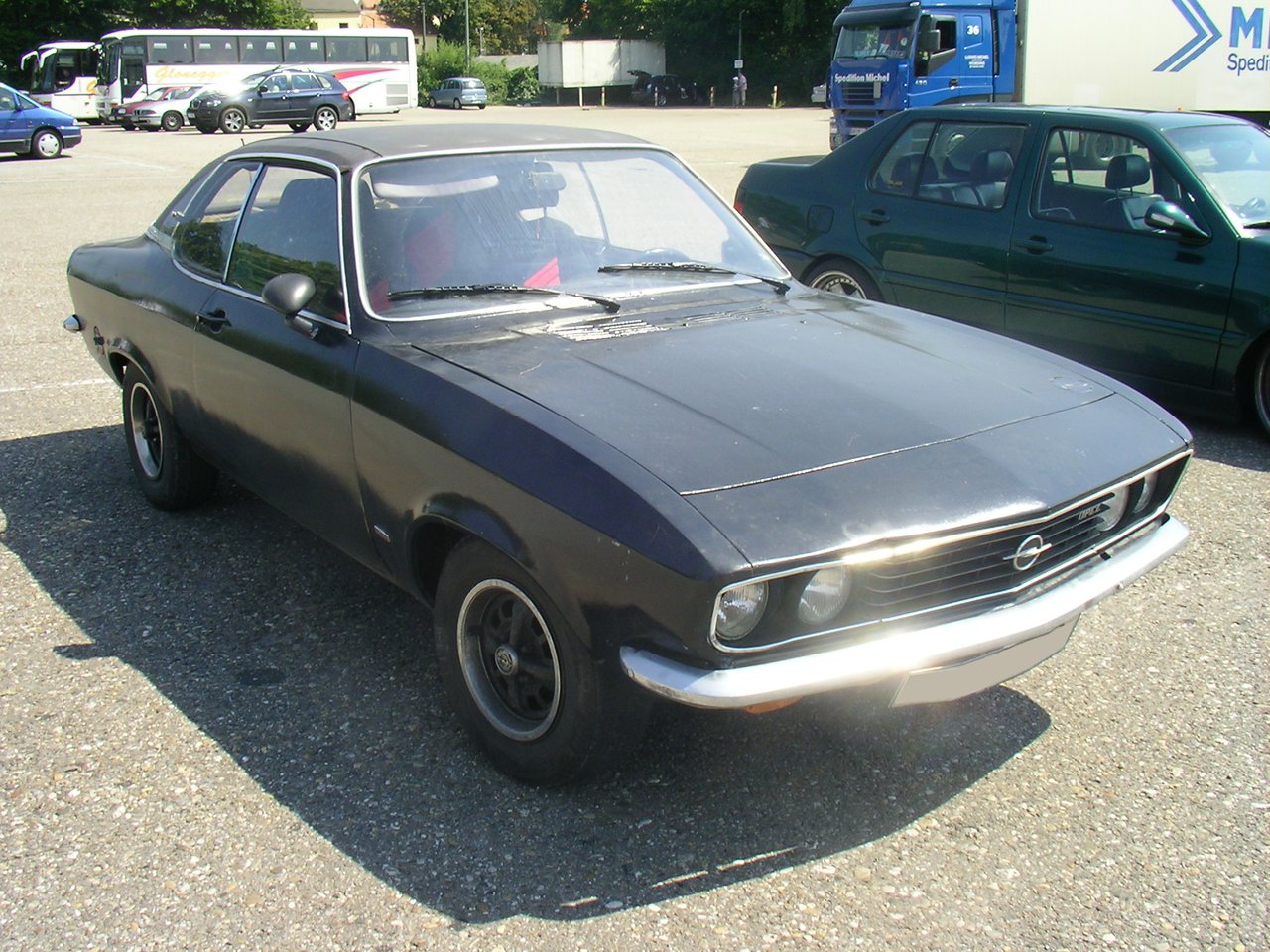 Photo by Robotriot, Wikipedia
---
Manta B
Der Manta B war grösser geworden als das «Urmodell». In der Länge hatte er um 18,2 cm, in der Breite um 3,8 cm zugenommen; dafür war die Karosserie um 3,8 cm niedriger. Die Gürtellinie war noch tiefer platziert worden. Der Wagen wies 20 % mehr Glasfläche auf. Die Front fiel stark nach vorne ab und die Einzelscheinwerfer waren rechteckig. 1982 setzte der GM-Designer Gordon Brown viele Manta-Änderungen durch. Die Frontspoiler waren grösser geworden als je zuvor. Der Manta GT/E, für den sich 1981 60 % aller Manta-Käufer entschieden hatten, wurde sogar mit Seiten- und Heckspoilern versehen.
---
Manta B
The Manta B had become bigger than the "original model". It had increased in length by 18.2 cm, in width by 3.8 cm; in return, the body was 3.8 cm lower. The waistline had been placed even lower. The car had 20% more glass surface. The front fell sharply to the front and the single headlights were rectangular. In 1982 GM designer Gordon Brown made many Manta changes. The front spoilers had become larger than ever before. The Manta GT/E, which was chosen by 60% of all Manta buyers in 1981, was even equipped with side and rear spoilers.
---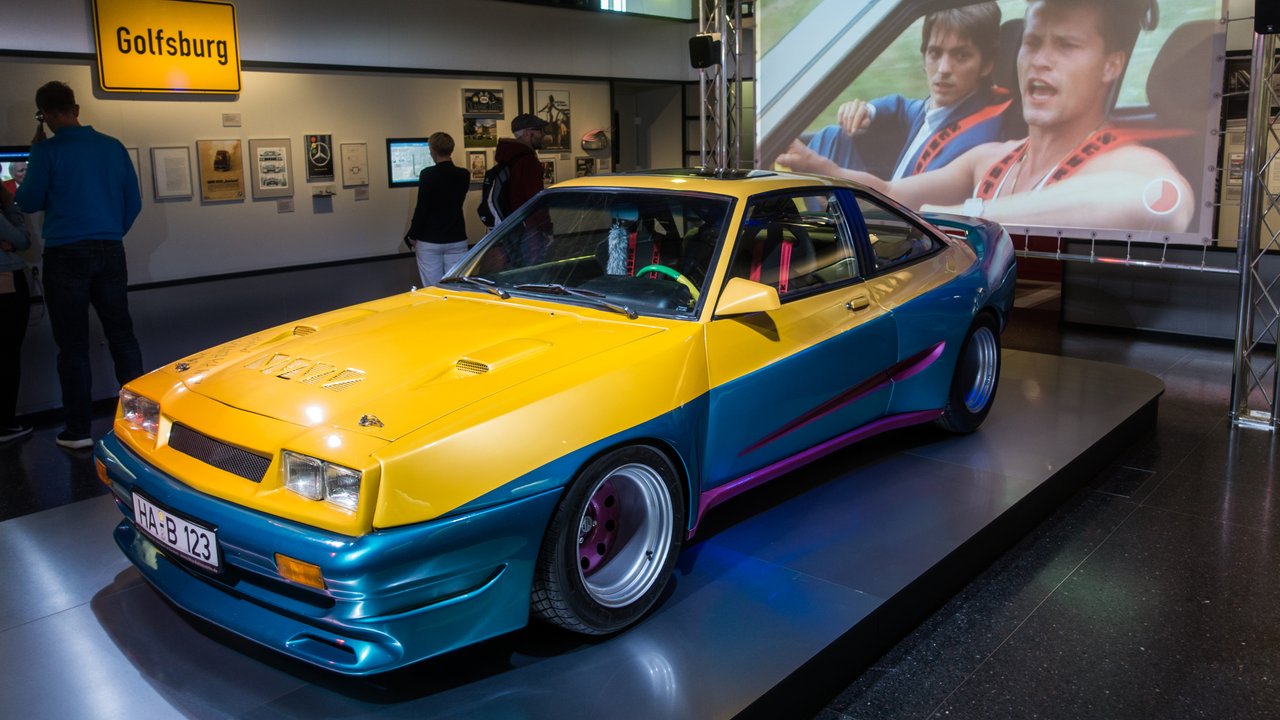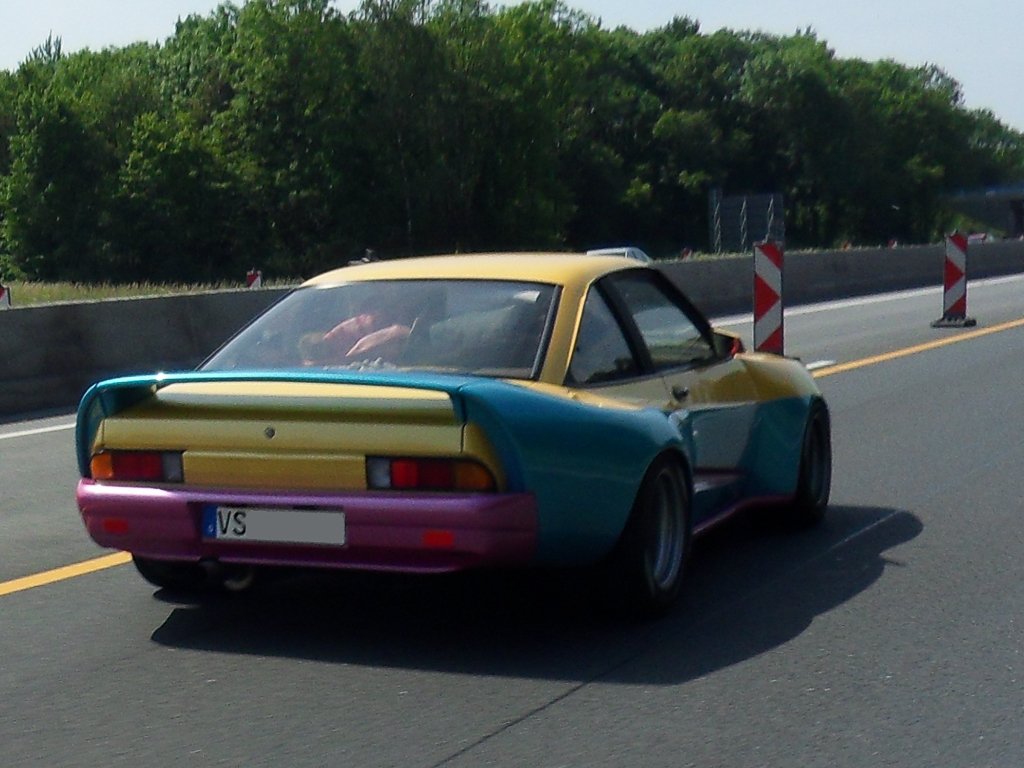 Photo by Wikipedia
---
1991 war irgendwie ein Opel-Jahr und die Manta-Filme über Fuchsschwänze, getunte Opels, Machos wie Bertie und Blondinen, waren der Kinostoff zur Marke Opel Manta. Vielleicht war Opel nie wieder so sehr Kult wie damals. Und vielleicht könnte man diese Filme später sogar komplett vergessen, gäbe es da nicht diese symbolträchtige Szene, in der der coole Manta-Fahrer gegen den Typen aus dem Golf GTI antritt. Manta gegen GTI, Opel gegen VW. Der ewige Kampf, wo jeder glaubt den anderen Schlagen zu können. Bis in die heutige Zeit hinein ist der Opel Manta sowohl ein Liebhaber, aber auch ein Kultfahrzeug geblieben.
---
1991 was somehow an Opel year and the Manta films about foxtails, tuned Opels, machos like Bertie and blondes, were the cinematic material for the Opel Manta brand. Maybe Opel was never again as much of a cult as it was then. And maybe these films could be completely forgotten later on, if it weren't for the symbolic scene in which the cool Manta driver competes against the guy from the Golf GTI. Manta against GTI, Opel against VW. The eternal fight, where everyone thinks they can beat the others. Until today, the Opel Manta has remained a lover, but also a cult vehicle.
---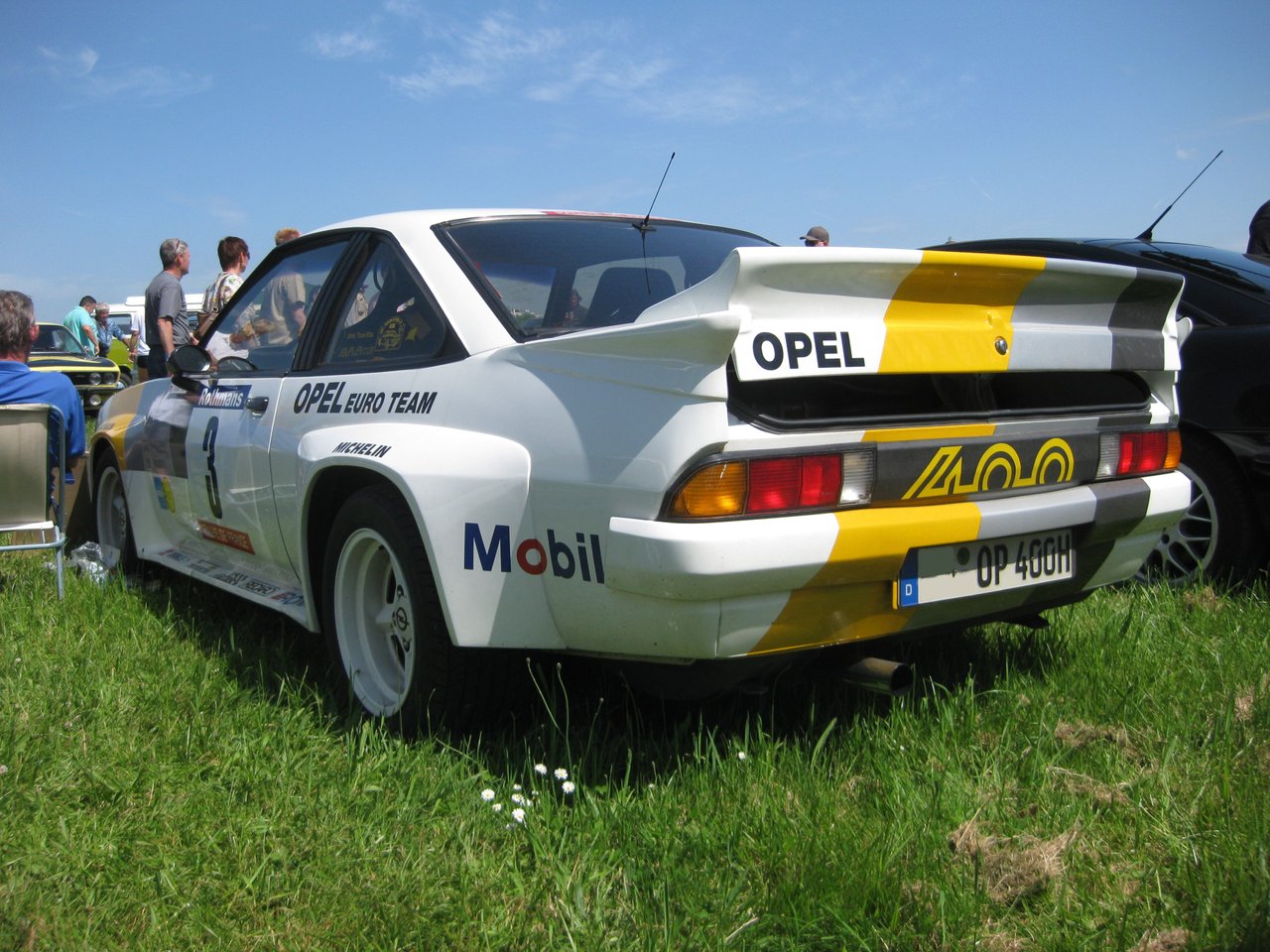 Photo by Thilo Parg (wikipedia)
---
Quelle:
https://de.wikipedia.org/wiki/Opel_Manta
https://www.was-war-wann.de/geschichte/opel-manta.html
---
Das war sie wieder die Automobile Zeitreise, danke fürs lesen.
---
That was the Automobile Time Travel again, thanks for reading.
Gruß
Hornet on Tour