Der Alfa Romeo 155 ist ein Mittelklassewagen, der von dem italienische Fiat-Konzern unter Marke Alfa Romeo gebaut wurde. Der 155 wurde von 1992 bis 1998 gefertigt. Warum schreibe ich heute von diesem Auto? Ich persönlich finde das der 155, Alfa zu dem wieder gemacht hat, was es einmal war. Es wurde viel geändert, z.B. wurde auf Vorderrad Antrieb gesetzt, bis auf die Q4 Version, die waren Allrad angetrieben.
---
The Alfa Romeo 155 is a mid-size car built by the Italian Fiat group under the Alfa Romeo brand. The 155 was produced from 1992 to 1998. Why am I writing about this car today? I personally think that the 155 has made Alfa what it once was. A lot of changes have been made, e.g. the front wheel drive has been changed, except for the Q4 version, which was four wheel drive.
---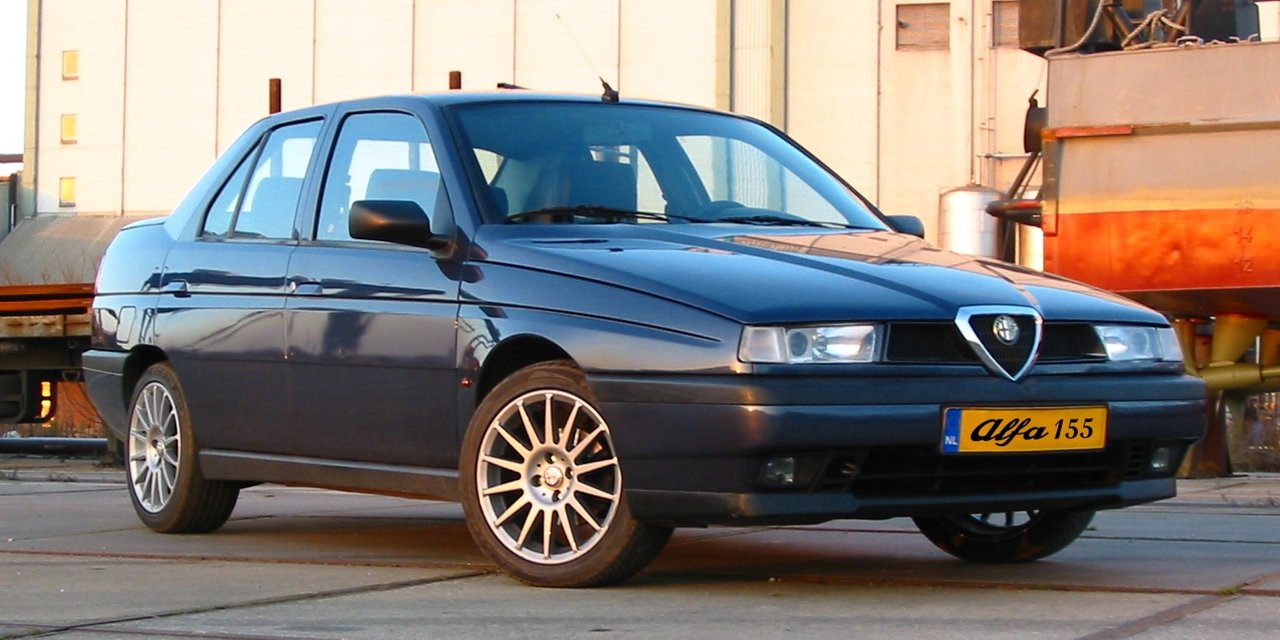 Von Marvinr - Eigenes Werk, CC BY-SA 3.0, https://commons.wikimedia.org/w/index.php?curid=14609034
---
Im Januar 1992 kam der Alfa 155 mit zwei verschieden Vierzylinder Twin Spark Motoren heraus, einmal der 1,8 l mit 95 kW / 129 PS und 2,0 l mit 106 kW / 144 PS. Aber auch ein 2,5-Liter-Sechszylinder Motor mit 121 kW / 165 PS wurde dem Kunden angeboten. 1992 wurde der 155 Q4 der Öffentlichkeit präsentiert. Der 155 Q4 hatte permanenten Allradantrieb, drei Differenziale und einen starken 2,0-Liter 16V Vierzylinder Turbomotor er bringt 140 kW / 190 PS auf die Straße.
---
In January 1992 the Alfa 155 with two different four-cylinder Twin Spark engines came out, once the 1.8 l with 95 kW / 129 PS and 2.0 l with 106 kW / 144 PS. But also a 2.5 liter six-cylinder engine with 121 kW / 165 hp was offered to the customer. In 1992 the 155 Q4 was presented to the public. The 155 Q4 had permanent four-wheel drive, three differentials and a powerful 2.0 liter 16V four-cylinder turbo engine with 140 kW / 190 hp.
---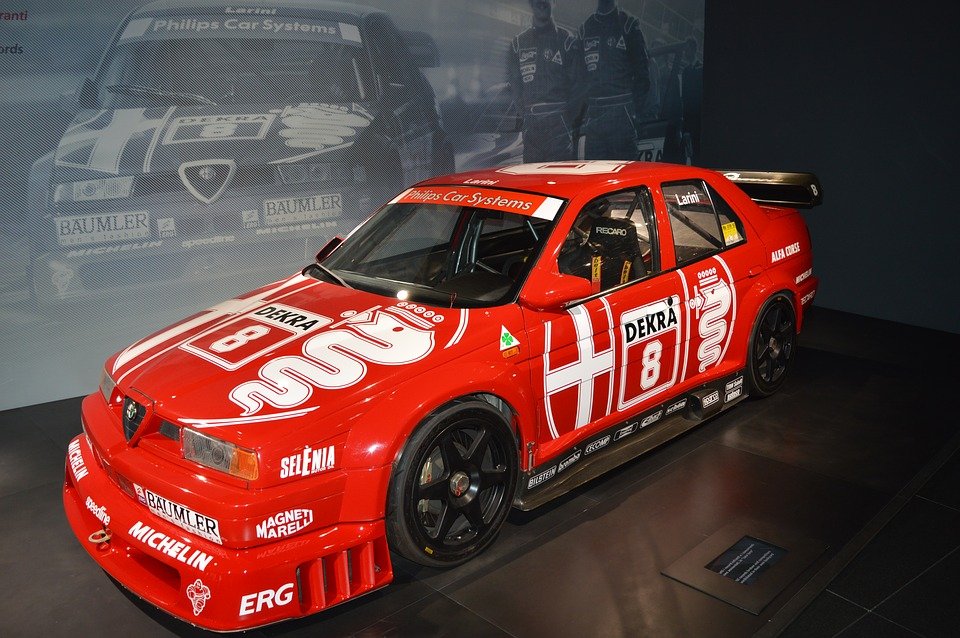 Photo by pixabay.com
Trotz der Weiterentwicklung hatte der 155 auch seine Schwachstellen. Besonders die Karosserie neigte zum starken Rosten, auch die Kunststoff ummantelten Bremsleitung blieben nicht davon verschont. Elektrische Anlage waren schon mal Störanfällig, Wasserpumpen wurden schnell undicht. Ein gut Gebrauchten Alfa 155 zu finden, ist nicht leicht.
---
Despite the further development, the 155 also had its weak points. The body in particular tended to rust heavily, and the plastic-coated brake line was not spared. The electrical system was prone to faults, and water pumps quickly started leaking. To find a well used Alfa 155 is not easy.
---

Photo by pixabay.com
---
Der Alfa Romeo 155 hat trotz seiner Mängel es geschafft das alten Markenimages wiederzubeleben. Den im Motorsport war der 155 sehr erfolgreich, den er wurde Rennwagen in der Tourenwagen Meisterschaft. Egal ob es sich um die DTM, ITC oder BTCC handelt, das Auto war in den Klassen immer Erfolgreich.
---
The Alfa Romeo 155 has managed to revive the old brand image despite its shortcomings. The 155 was very successful in motorsport, as it became a racing car in the Touring Car Championship. No matter if it is the DTM, ITC or BTCC, the car was always successful in the classes.
---
Das war sie wieder die Automobile Zeitreise, danke fürs lesen.
---
That was the Automobile Time Travel again, thanks for reading.
Gruß
Hornet on Tour