Hallo zusammen,
ich habe von @dotwin1981, eine XBox Classic zu gesendet bekommen, mit der bitte doch einmal hereinzuschauen. Das Problem ist sie Start einfach nicht mehr. Meine erste Vermutung war, dass Netzteil ist defekt. Also schauen wir uns das mal an.
---
I have been sent an XBox Classic by @dotwin1981, with the request to have a look. The problem is it just won't start anymore. My first guess was that the power supply is defective. So let's take a look.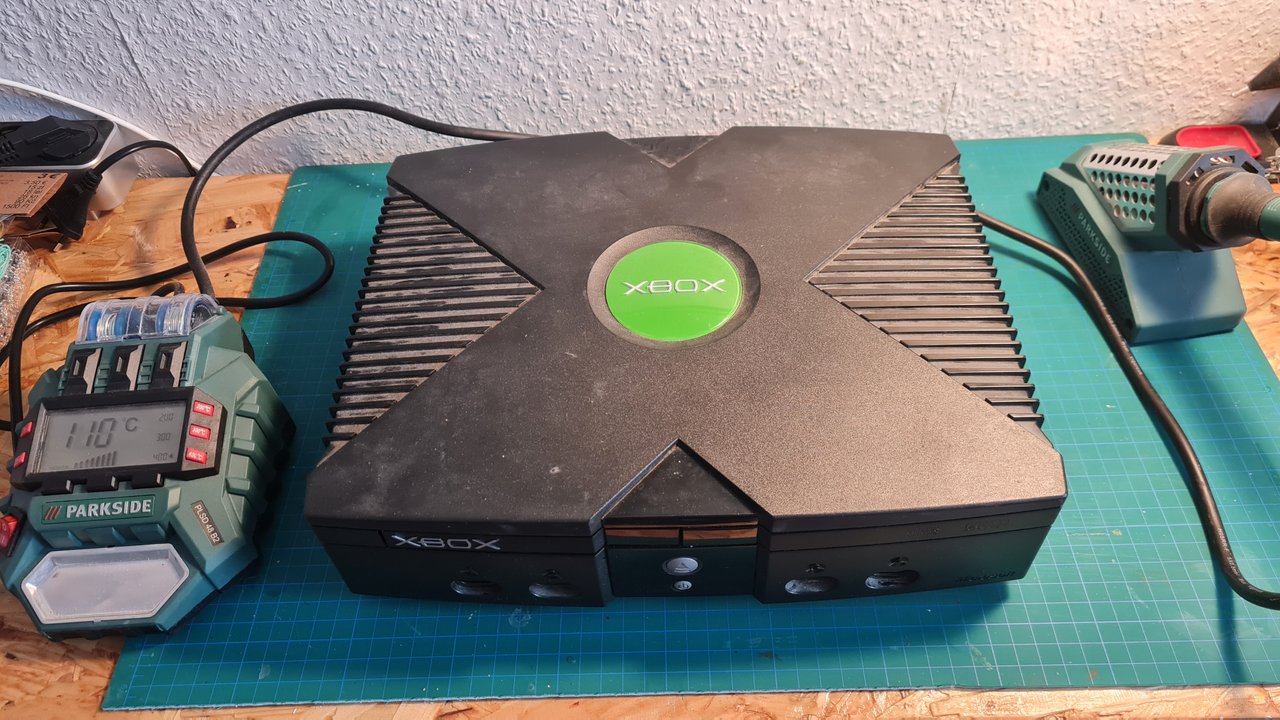 Nach dem Öffnen, habe ich erst alles zerlegt, um erstmal ein Überblick zu haben. Die Box ist von 2003 und ist recht simpel aufgebaut und kann auch sehr leicht zerlegt werden. Am Netzteil konnte ich keine Beschädigung auf den ersten Blick feststellen. Dann nehmen wir uns mal das Mainboard vor und schauen uns dieses an. Da habe ich gleich den Fehler gefunden, 3 Kondensatoren waren aufgeplatzt. Leider eine Schwachstelle der XBox Classic.
---
After opening, I have first disassembled everything to have first an overview. The box is from 2003 and is quite simple in design and can also be disassembled very easily. I couldn't find any damage on the power supply at first sight. Then we take a look at the mainboard. There I immediately found the fault, 3 capacitors had burst open. Unfortunately, this is a weak point of the XBox Classic.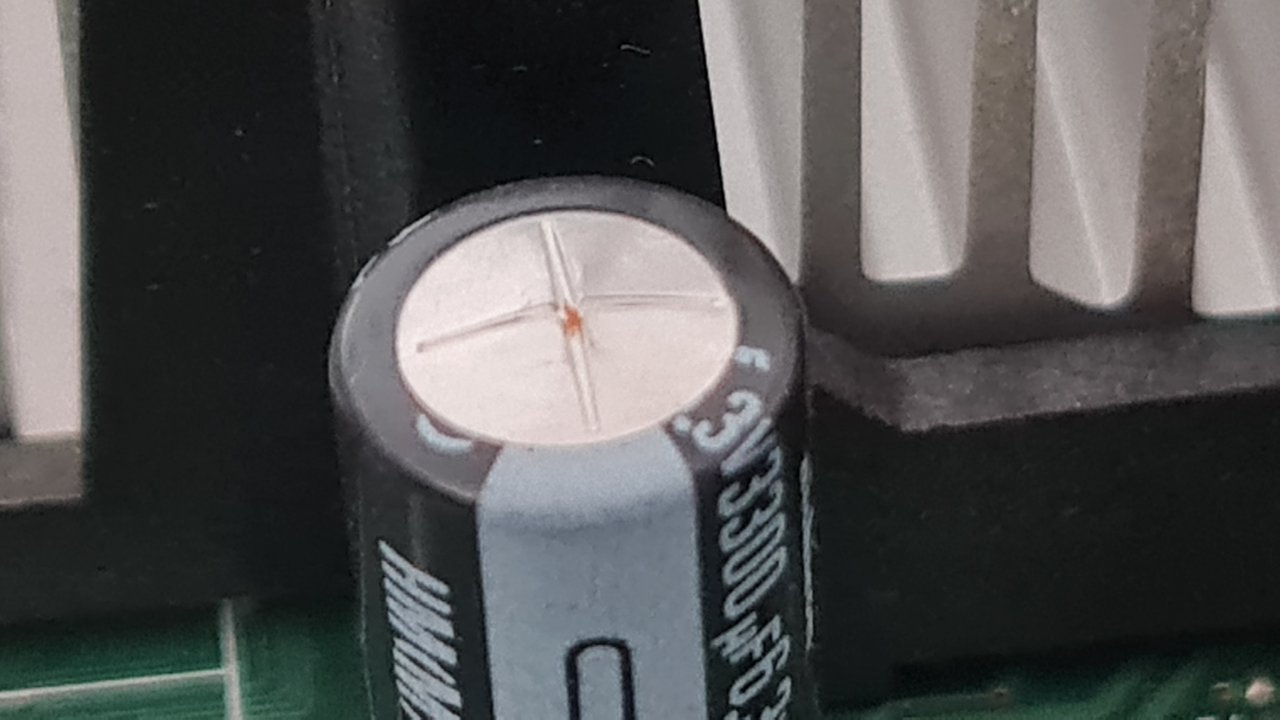 Es ist sehr leicht zu erkennen, den der obere Teil ist nicht flach, sondern hat eine Beule. Die braune Färbung im Kreuz deutet darauf hin, dass sie auch bald ausläuft. Also heißt es austauschen, neue waren schnell bestellt, aber die Lieferung hat etwas gedauert.
---
It is very easy to recognize the upper part is not flat, but has a bump. The brown coloration in the cross indicates that it is also leaking soon. So it is called replace, new ones were ordered quickly, but the delivery took a while.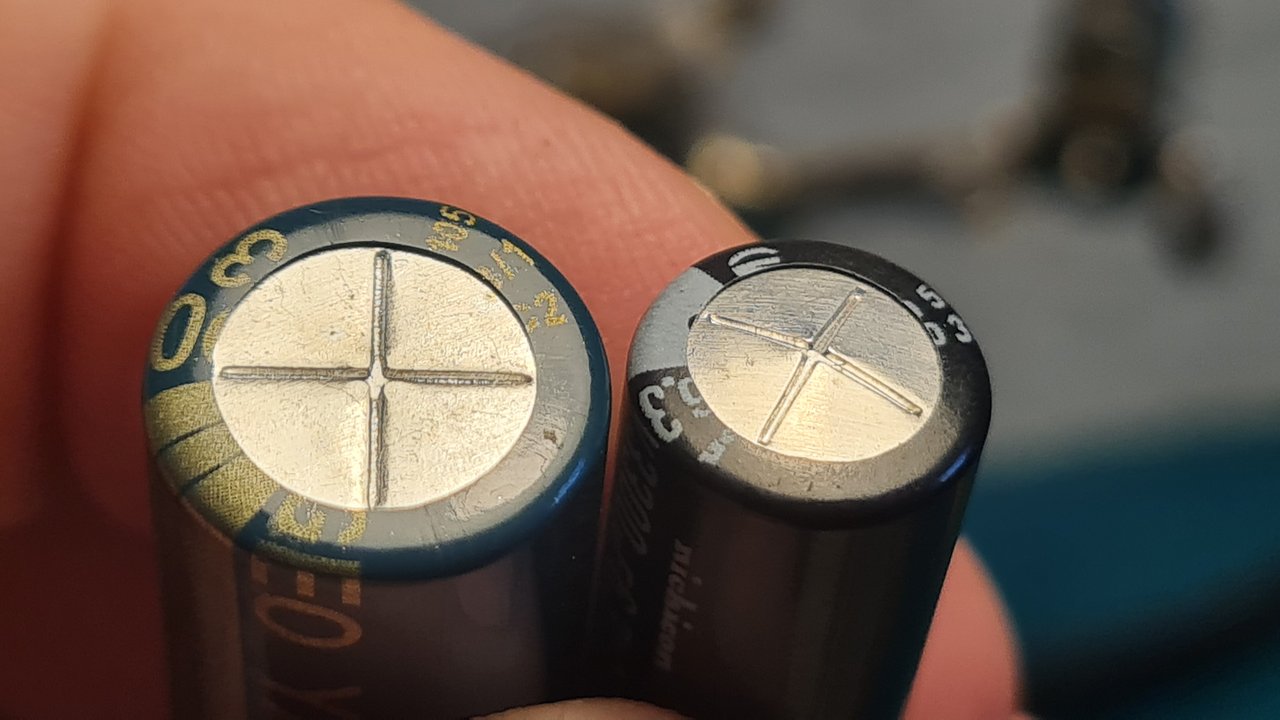 Nach dem Tausch alles zusammenbauen und ausprobieren. Kaum war der Stecker in der Steckdose, startet die XBox sofort von alleine. Gut dachte ich, das Problem ist gelöst, doch als ich das CD-Fach aufmachen wollte ratterte der Motor, aber die Klappe blieb zu. Da muss ich noch einmal ran, diese mal musste ich das DVD-Laufwerk zerlegen. Das Problem war schnell gefunden, der Treibriemen war schon ausgeleiert.
---
After the exchange, put everything together and try it out. As soon as the plug was in the socket, the XBox immediately starts by itself. Good, I thought, the problem is solved, but when I wanted to open the CD compartment, the motor rattled, but the flap remained closed. I had to do it again, this time I had to disassemble the DVD drive. The problem was quickly found, the drive belt was already worn out.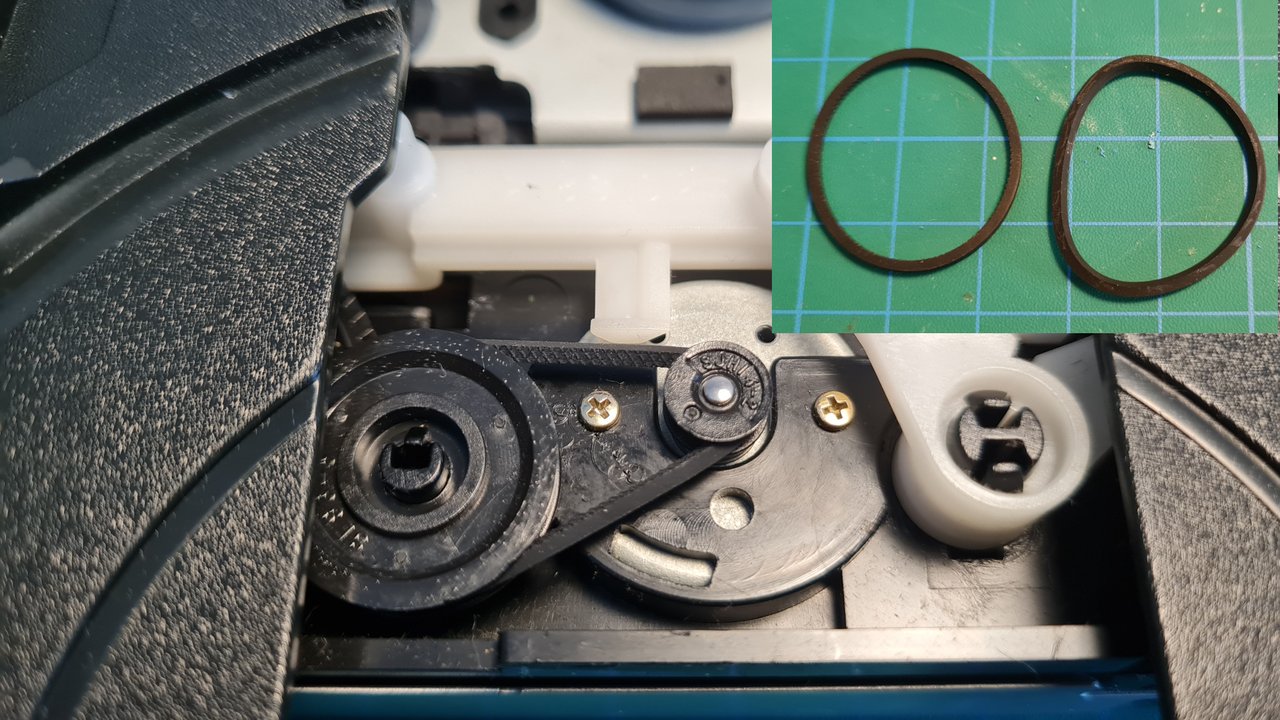 Siehe da, das Fach öffnet sich. Doch leider zu früh gefreut, die Xbox hat leider immer noch ein Problem. Sie ist mit einem Modchip ausgestattet und der lässt sich bedauerlicherweise nicht mehr starten. Bedauerlicherweise gibt diesen Modchip nicht mehr, also muss ein etwas größer Umbau her. Gut dachte ich mir, dann habe ich zumindest ein Teil Erfolg und legt eine Audio-CD ein. Doch das Laufwerk konnte die CD nicht lesen, egal was ich dort hineinlegte.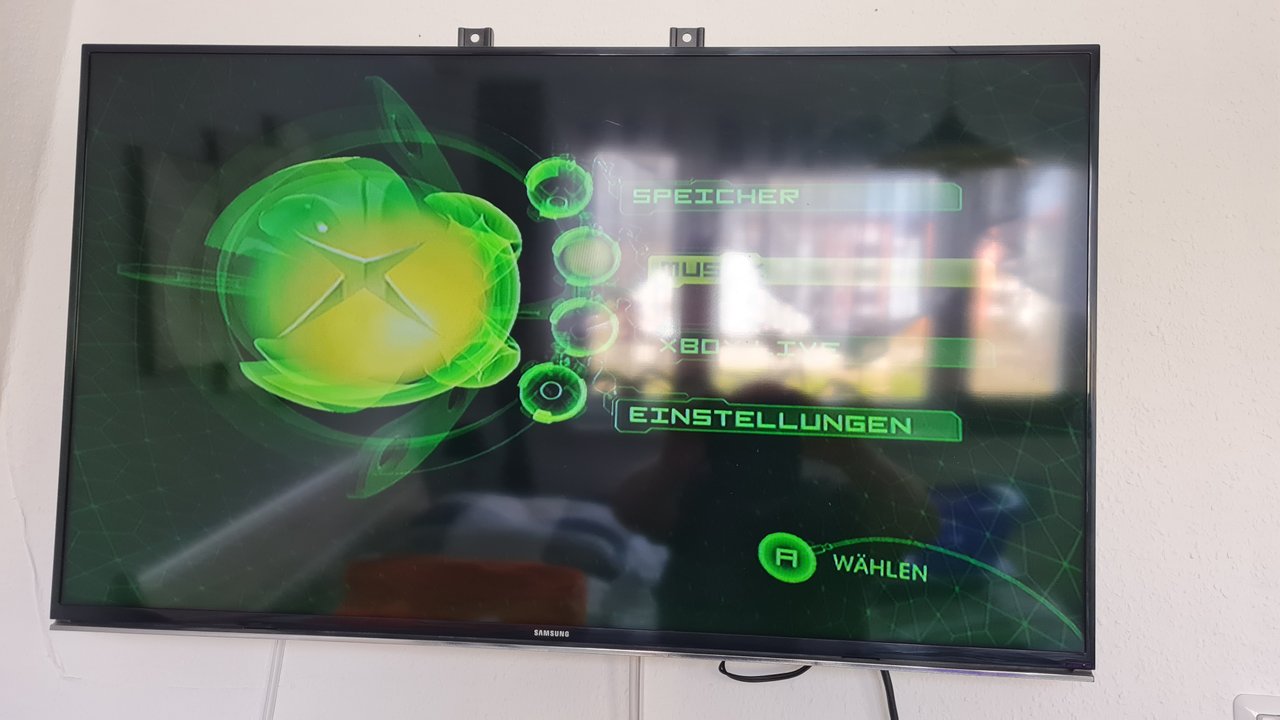 Was mache ich nun? Erst mal Rücksprache mit @dotwin1981 halten. Wir kamen zum Entschluss nicht aufzugeben und uns ein Ersatzteil Spender holen und die Box aufzurüsten. Aber das erzähle ich im nächsten Teil, erstmal wird gewartet und dann gebastelt. Es könnte ja auch alles nicht klappen, aber da warten wir mal ab. Bis dahin wünsche ich euch einen schönen Tag.
---
What do I do now? First consult with @dotwin1981. We came to the decision not to give up and get a spare part dispenser and upgrade the box. But that I tell in the next part, first we wait and then tinker. It might not work out, but we'll wait and see. Until then, I wish you a nice day.
---
Euer Hornet on Tour
DIG VALIDATOR: Hornet_on_Tour
Cerberus Validator: Hornet_on_Tour
Instagram: https://www.instagram.com/hornet_on_tour/
Twitter: https://twitter.com/OnHornet
Translated with www.DeepL.com/Translator (free version)