Hallo zusammen
es klingt komisch, doch das ist möglich und nein es ist kein direkter Stromspeicher. Wovon rede ich eigentlich, 2017 gab es ein Prototyp Projekt in der Schweiz. Es ist einfach und doch genial. Dieses Projekt läuft immer noch, die Firma Energy Vault betreibt diese.
---
it sounds strange, but it is possible and no it is not a direct electricity storage. What am I talking about, there was a prototype project in Switzerland in 2017. It is simple yet ingenious. This project is still going on, the company Energy Vault is running it.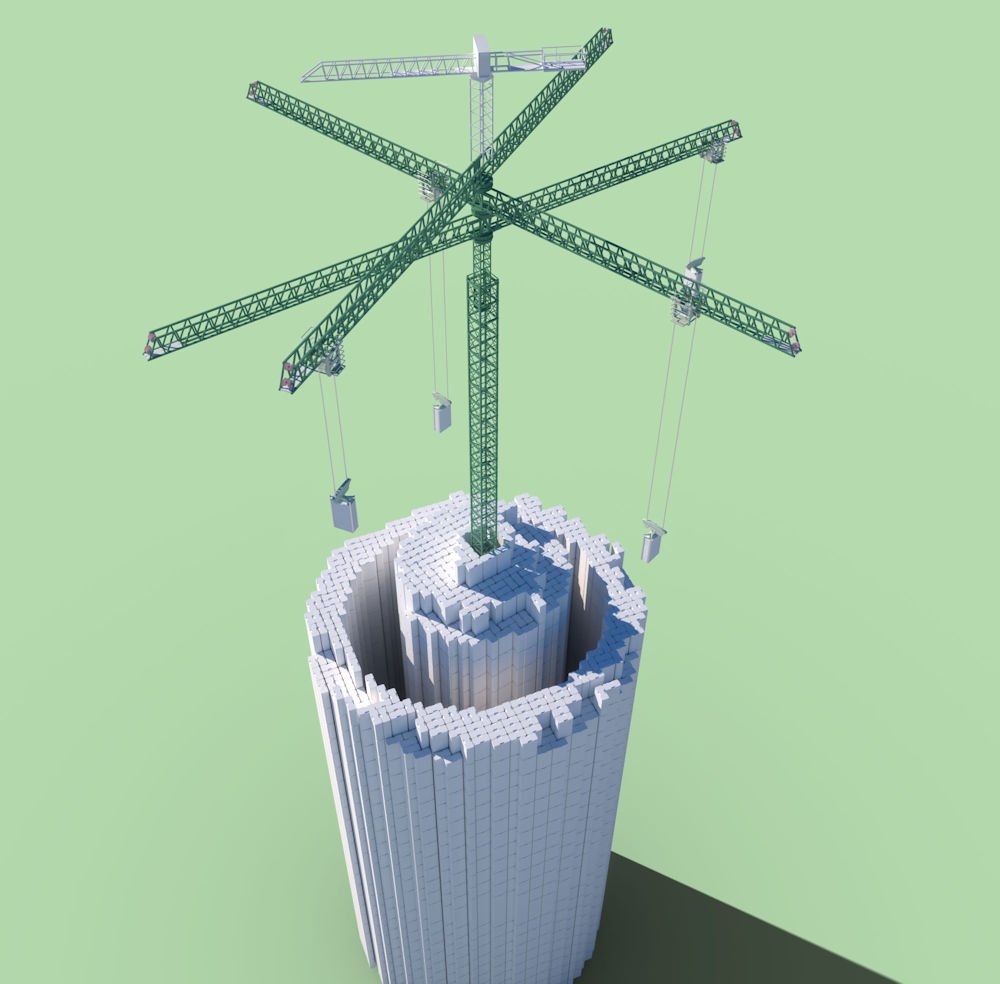 Quelle: http://www.sinelab.com/
Ganz einfache erklärt, bei einem Energieüberschuss werden mithilfe von Kräne Betonblöcke aufgestapelt. Dafür wird die überschüssige Energie genutzt. Sollte Energie gebraucht werden, dann werden die Betonblöcke wieder auf dem Boden abgestellt. Beim Herunterlassen wird die Erdanziehung genutzt und der Motor vom Kran wird dann zu einem Generator und erzeugt Strom.
---
Quite simply explained, when there is a surplus of energy, concrete blocks are stacked with the help of cranes. The surplus energy is used for this purpose. If energy is needed, the concrete blocks are placed on the ground again. When they are lowered, the earth's gravity is used and the motor of the crane then becomes a generator and produces electricity.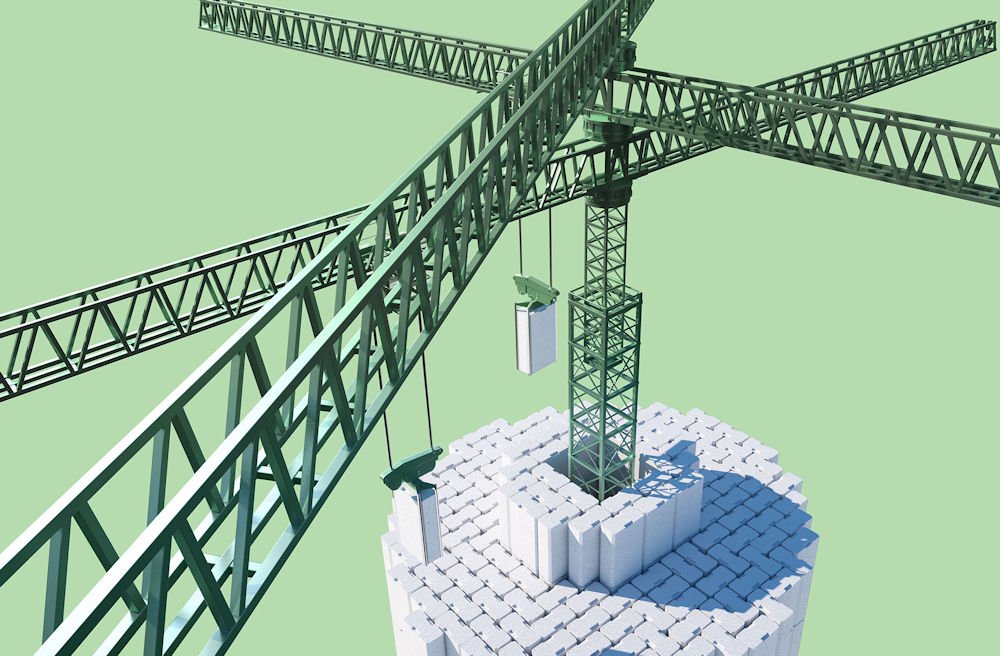 Quelle: http://www.sinelab.com/
Der Turm ist 120 m hoch und hat eine 20-35-80 MWh Speicherkapazität. Die Effizienz liegt zwischen 80 bis 90 %, was wirklich gut ist. So ein Turm kann neben einer Solarparkanlage oder auch einem Windpark schnell aufgebaut werden. Ich finde diese Idee einfach nur genial. Wie seht Ihr das? Schreibt mir das bitte in den Kommentar. Ich lege noch ein paar Links dazu, wo noch viel mehr drin steht als ich das hier aufführen kann.
---
The tower is 120 m high and has a 20-35-80 MWh storage capacity. The efficiency is between 80-90%, which is really good. Such a tower can be quickly built next to a solar farm or even a wind farm. I think this idea is just brilliant. What do you think about it? Please write it to me in the comments. I'll add a few links where there is much more than I can list here.
Quellen:
https://blog.electrosuisse.ch/betonblocke-als-energiespeicher
https://www.srf.ch/wissen/nachhaltigkeit/neue-super-batterie-kann-dieser-turm-unsere-energiezukunft-sichern
https://www.energyvault.com/ev1
---
Das war's wieder von mir, ich wünsche euch einen schönen Tag, bis zum nächsten Mal.
---
That's it from me again, have a great day, see you next time.
---
Euer Hornet on Tour
DIG VALIDATOR: Hornet_on_Tour
Cerberus Validator: Hornet_on_Tour
Instagram: https://www.instagram.com/hornet_on_tour/
Twitter: https://twitter.com/OnHornet
Photo: Hornet on Tour (Michael der Knipser)
Translated with www.DeepL.com/Translator (free version)