Eine ausrangierte Fähre, die zuvor ihren Dienst zwischen Pulau Pinang und dem Festland Butterworth verrichtet hat.
A decommissioned ferry that formerly operated between Pulau Pinang and Butterworth mainland.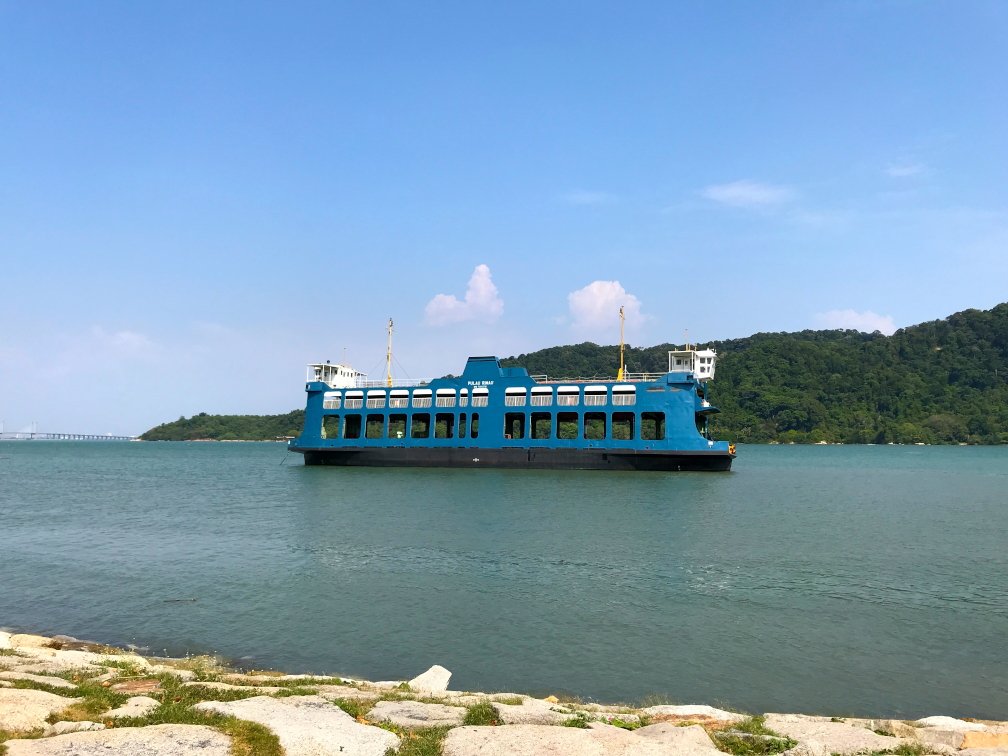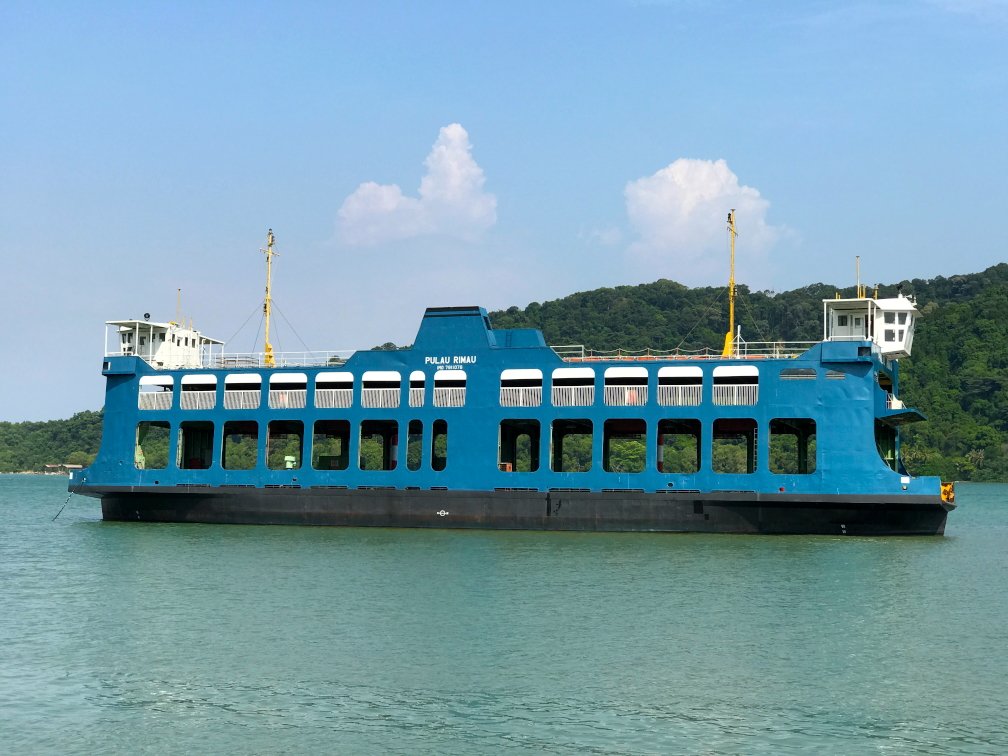 So ganz weiß ich nicht warum diese Fähre fernab der Anlegestelle hier verweilte. Könnte etwas mit der Baustelle zu tun haben, welche sich direkt am Ufer befindet und daher könnte die Fähre Baumaterial transportiert haben.
I don't really know why this ferry stayed here far away from the usual pier. Could have something to do with the construction site, which is directly on the shore and therefore the ferry could have transported building material.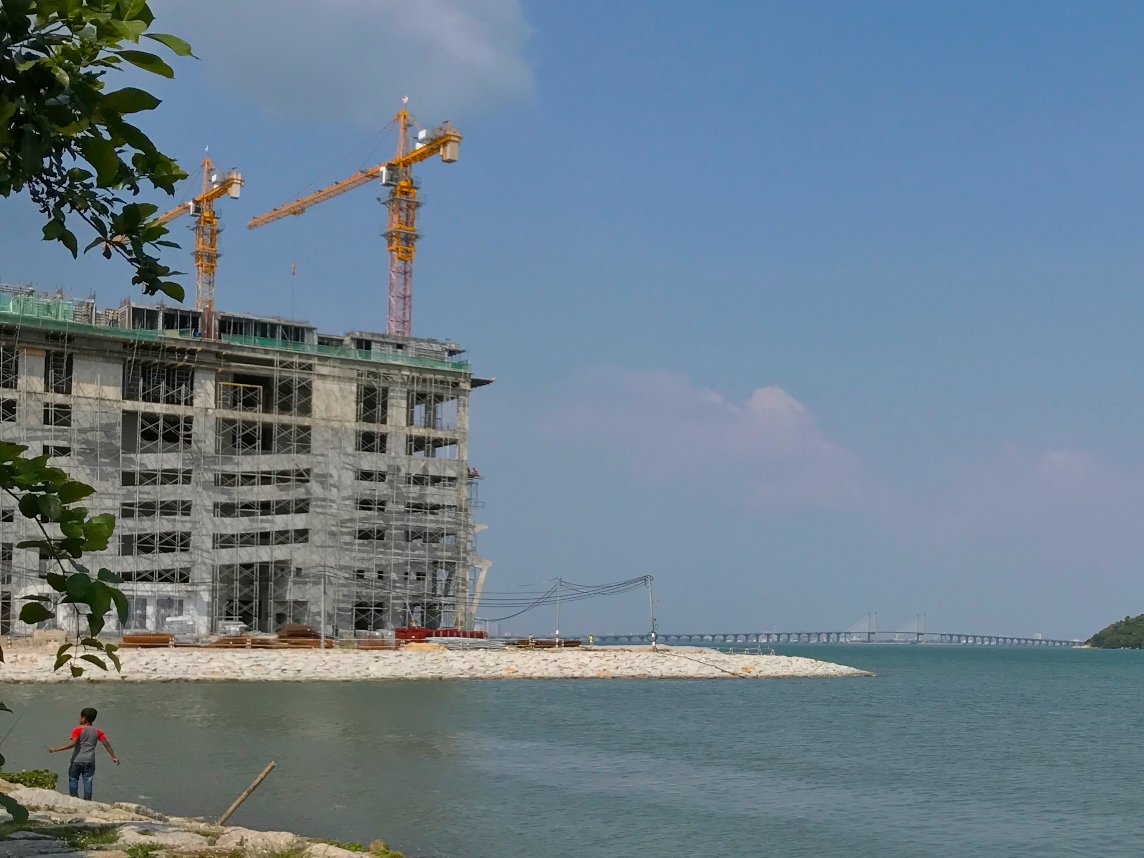 Im Hintergrund ist die erste Brücke von Penang zu sehen.
In the background the first bridge of Penang can be seen.

Anderseits genießen die Fähren von Penang einen gehobenen Bekanntheitsgrad und die hier zu Sehende liegt vielleicht als Würdigung der Dienste an dieser Stelle. Das Ufer ist in der regel immer gut besucht.
On the other hand, the ferries of Penang enjoy a high degree of fame and the one you can see here is maybe a tribute to their service. The shore is usually always well visited.


Grüße aus Malaysia! | Greetings from Malaysia!