English / German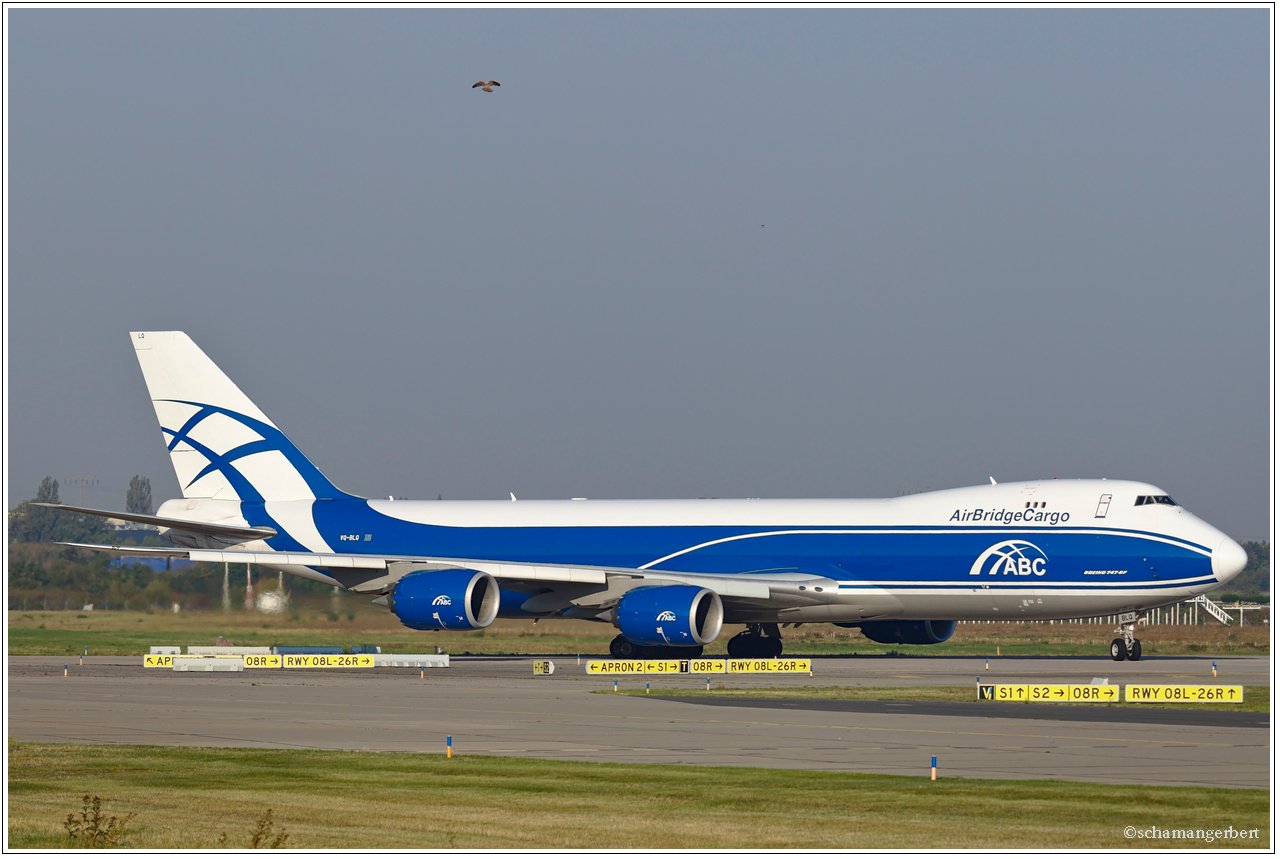 Boeing 747-8HV(F)
After the 747 from Silk Way Airlines, another queen of the skies took off. The Boeing 747-8HV (F) of AirBridgeCargo Airlines based in Russia in a beautiful white-blue with a bird of prey as natural bird protection. the current flight data can be called up here:
Nach der 747 der Silk Way Airlines rollte dann eine weitere Königin der Lüfte an den Start. Die Boeing 747-8HV(F) der AirBridgeCargo Airlines mit Sitz in Russland in schönem weiß-blau mit Greifvogel als natürlichem Vogelschutz. die aktuellen Flugdaten können hier abgerufen werden: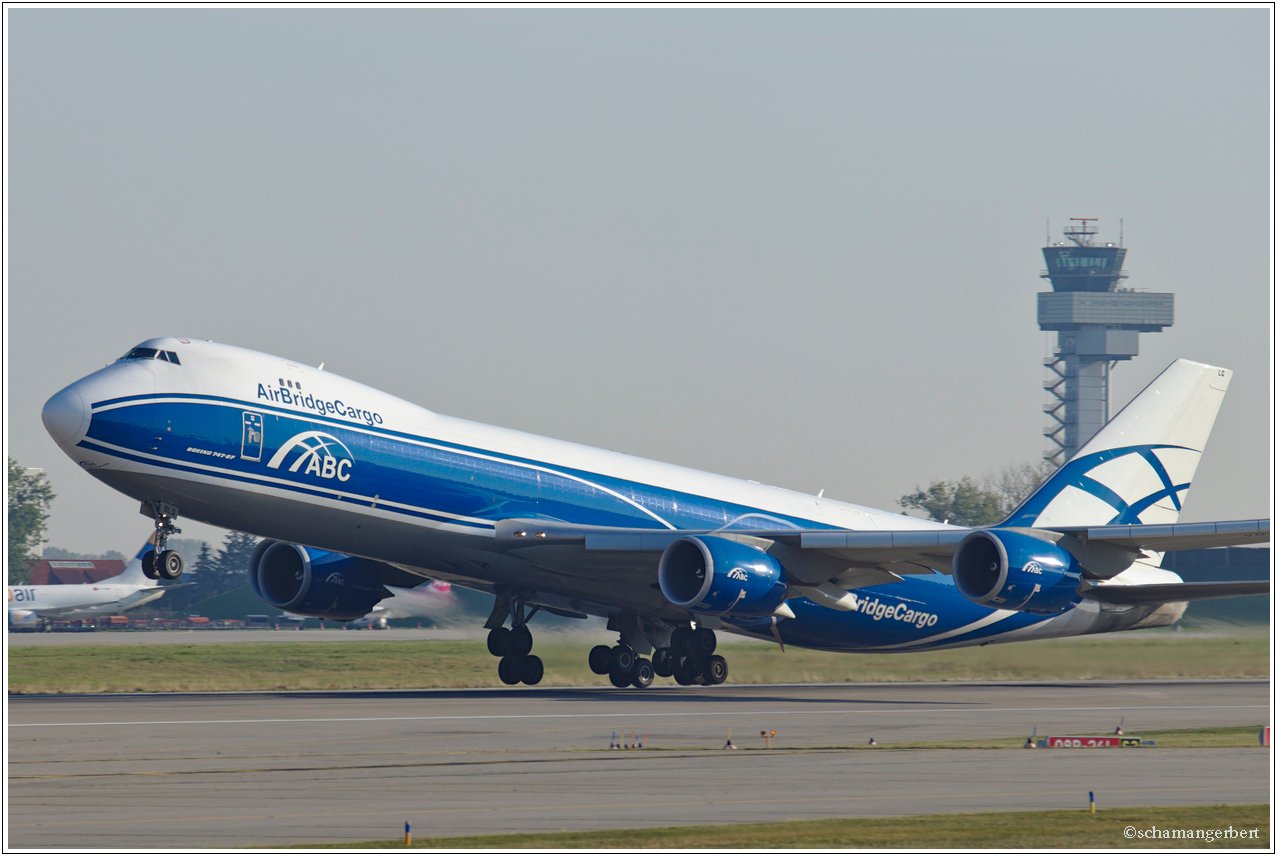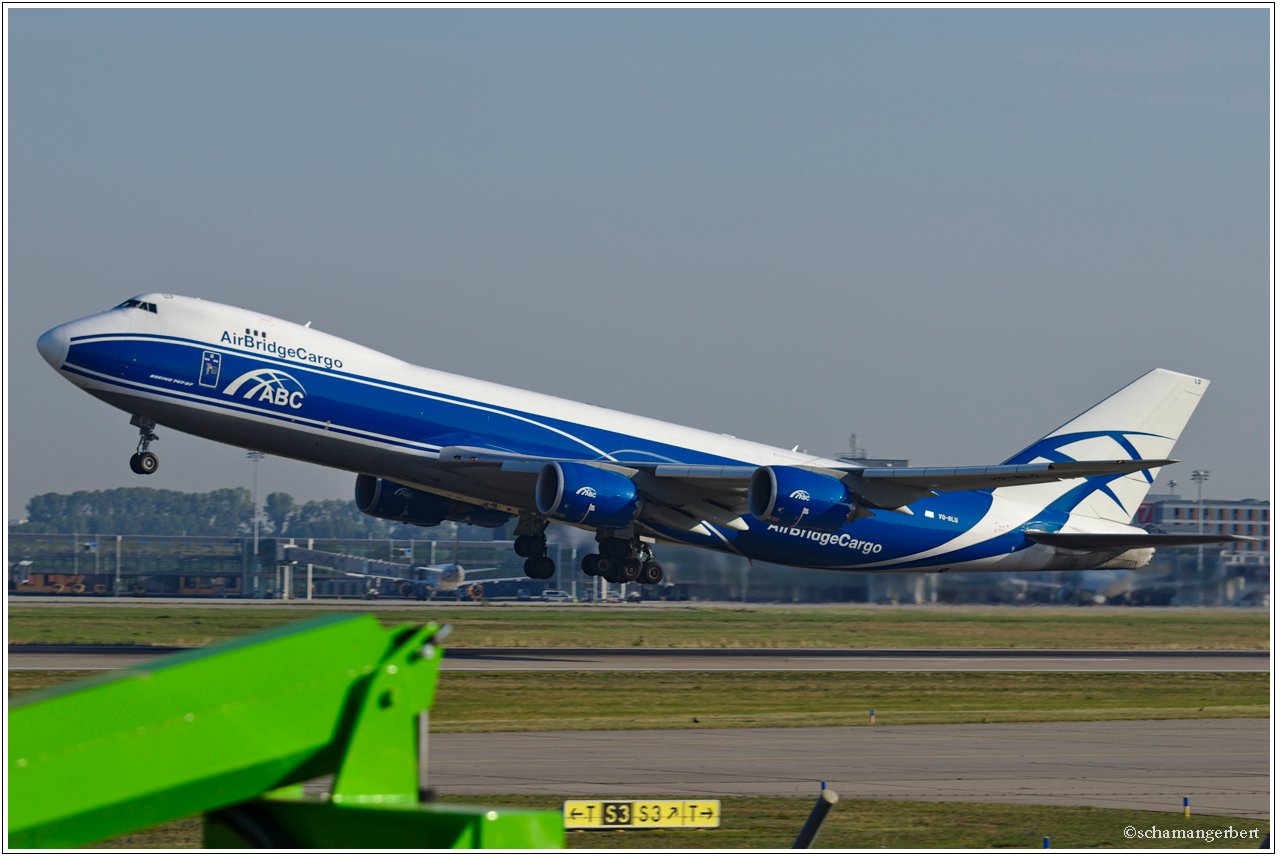 Canon EOS 200D
Tamron 70-210 mm F/4.0
edited with darktable

See you next time! / Bis nächstes Mal!
Thank you for your attention! / Danke für Deine Aufmerksamkeit!
Original content by