DHL
Die gelb-roten Flieger sind ständig präsent. Da Leipzig keine Nachtflugbeschränkung hat auch die ganze Nacht über.
The yellow-red planes are constantly present. Since Leipzig has no night flight restrictions, they also run all night.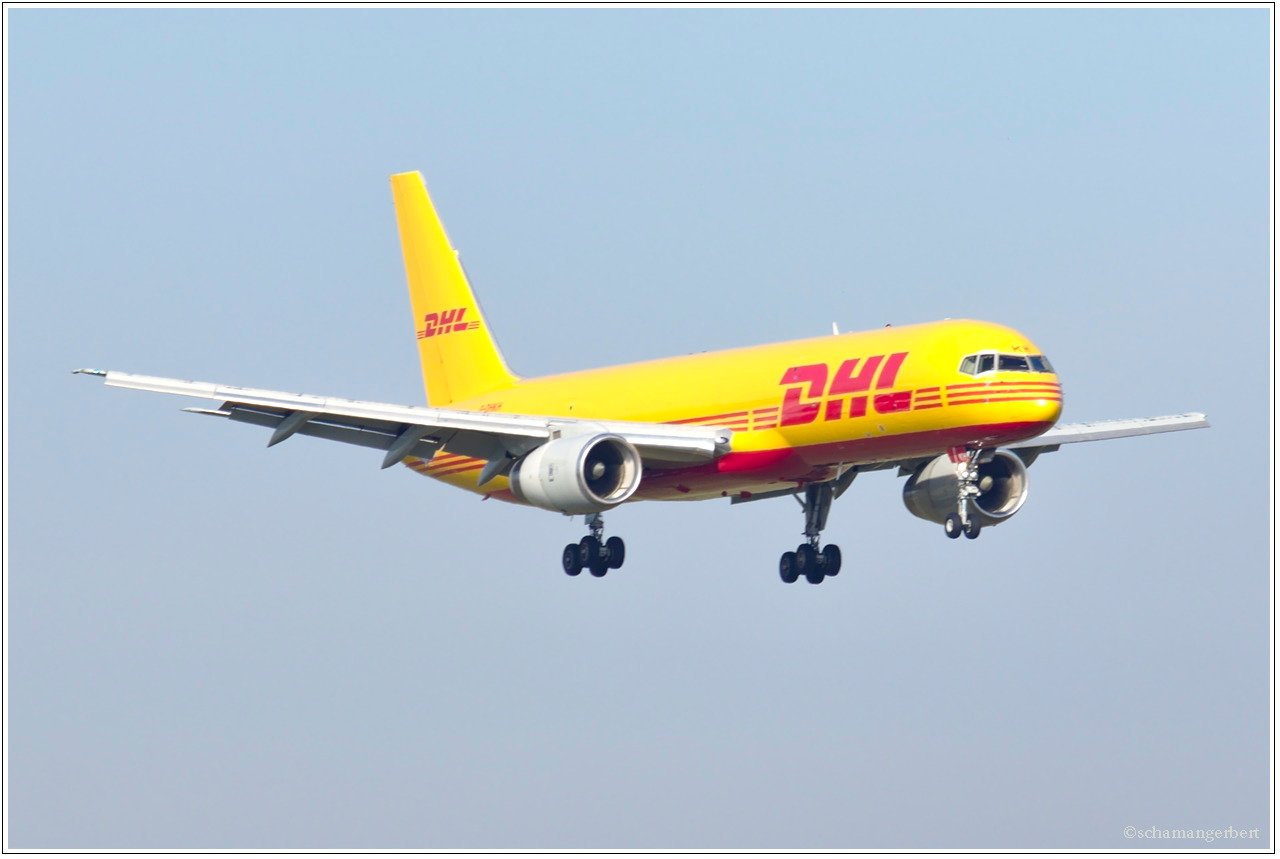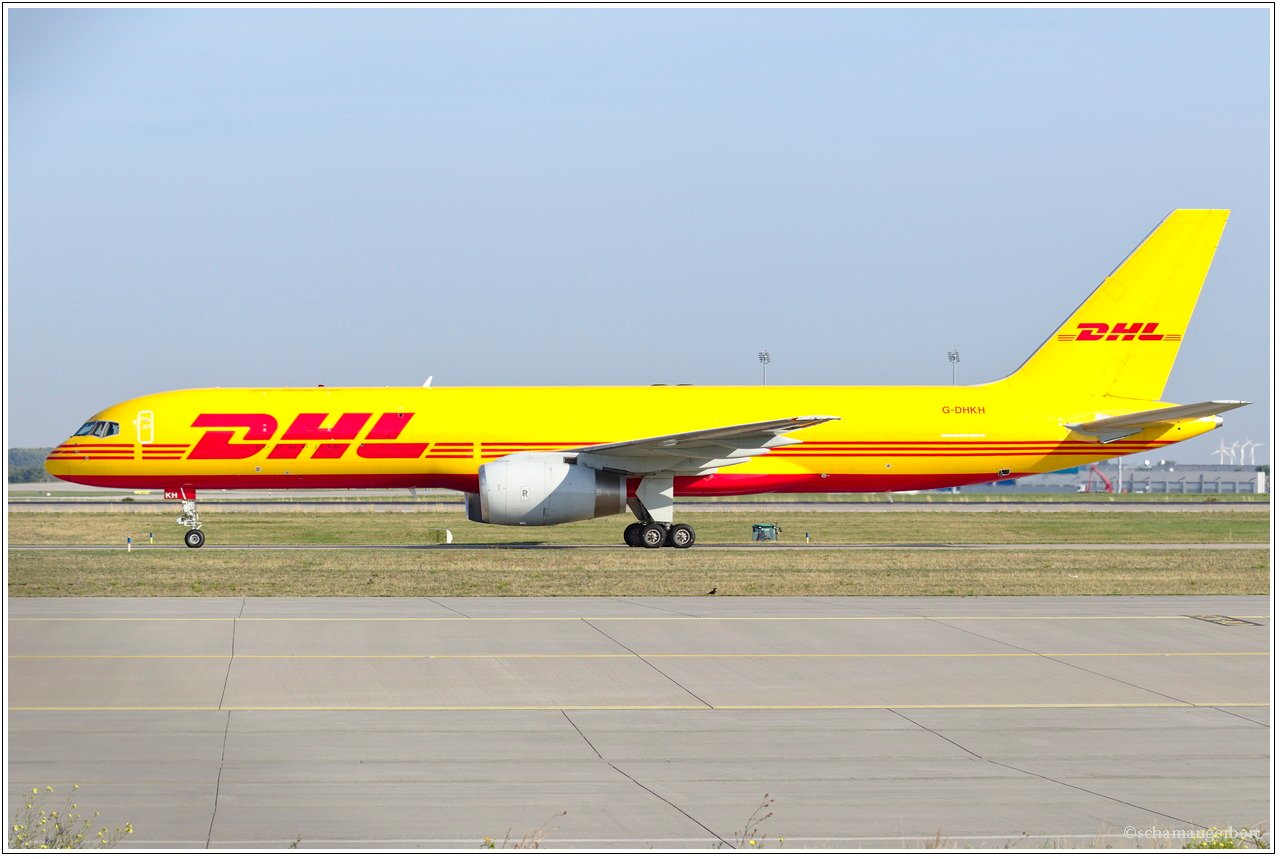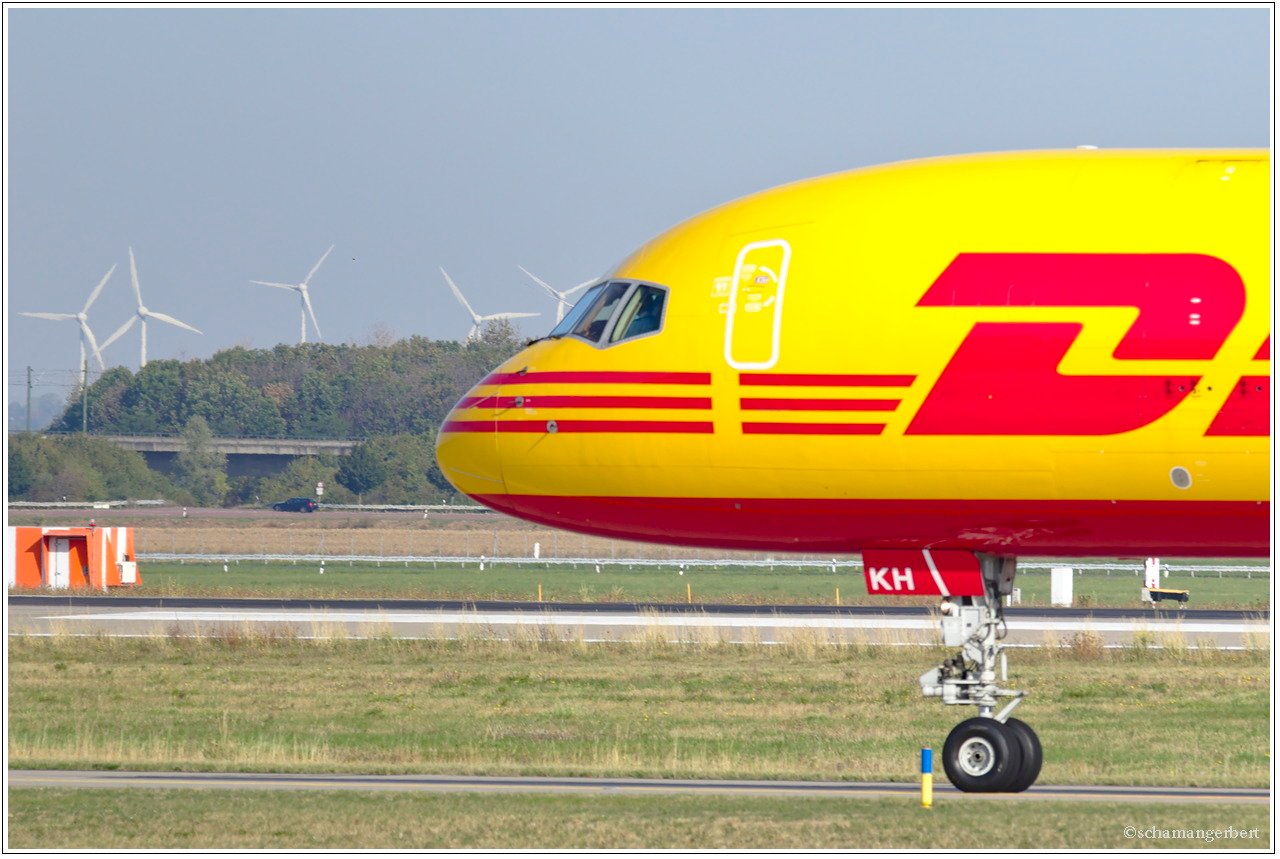 Airbus A320
Eines der wenigen Passagierflugzeuge bei der Landung.
One of the few passenger planes landing.