Even our #lego minifigures helped us and created with us this awesome Subscribe button ...
As, some of you have noticed already ... especially through the old Runes from the Jedi Order, we've created our #lego #diorama combined with the sculpture we did in extrudiertes polystyrol ...
More like a story based on the mystical #subscribe button that we've decided to create it through the sculpting process ...
This is what it came out.

The lego minifigures that we've decided to insert in this episode, were helping us and the entire episode took a cool shape, having Jedi Yoda, The Mandalorian, Chewbacca, Boba Fett, Ahsoka Tano, Tarfful, Tusken Raider around us.
Here they are, after we've created some versions that could be used not only as a #diorama but also as a background #photo for our #channel.

I know that so many of you won't even open our videos :) not even to mention, to subscribe to our channel :)
Maybe, at least you'll enjoy our playlist of videos:
Hope we won't ask too much from you.
Maybe our Runes will help you to hit our Subscribe button.
Times are interesting ...
Maybe "This is the Way" ...
We've decided today, as well, like every other day when we are inspired by our own music and ideas, and we've created this #video related to #starwars
We, the Jedis :) have always wondered, how it's possible that on a #blockchain like #steemit where we estimate that some thousands of people are still active, actually you don't receive any playings from most of them through this spectrum.
We know that for some even the subject of composing a soundtrack or creating a video related to lego might be not so interesting ... but we can assure you to think twice before you'll say that :)
Now, we'll leave you with our favorite lego minifigures and will write a short description of our video and maybe we'll present you some cool #photos we took as well.
May the Force be with us!
Our Favorite Star Wars Lego Minifigures represents our new creative video through which we've combined our music soundtrack entitled "The Sand People" with some of our favorite lego minifigures from the world of Star Wars.
We've picked-up ( not randomly) some of our lego mininifigures that would suit with our story our music composition.
And, Voila! This came out.
We've created the music soundtrack, using ancient instruments, such as egyptian kawla and even the voice of Tuskne Raiders, the old Jedi recorded live :)
Video credits goes to the young jedi :)
Hope you will enjoy our Star Wars episode, created from a much more of a personal sci-fi spectrum.
You'll find in this video some of our favorite lego minifigures, such as: The Mandalorian and Grogu, Tusken Raiders, Boba Fett, The Desert Sand Trooper and Darth Maul ...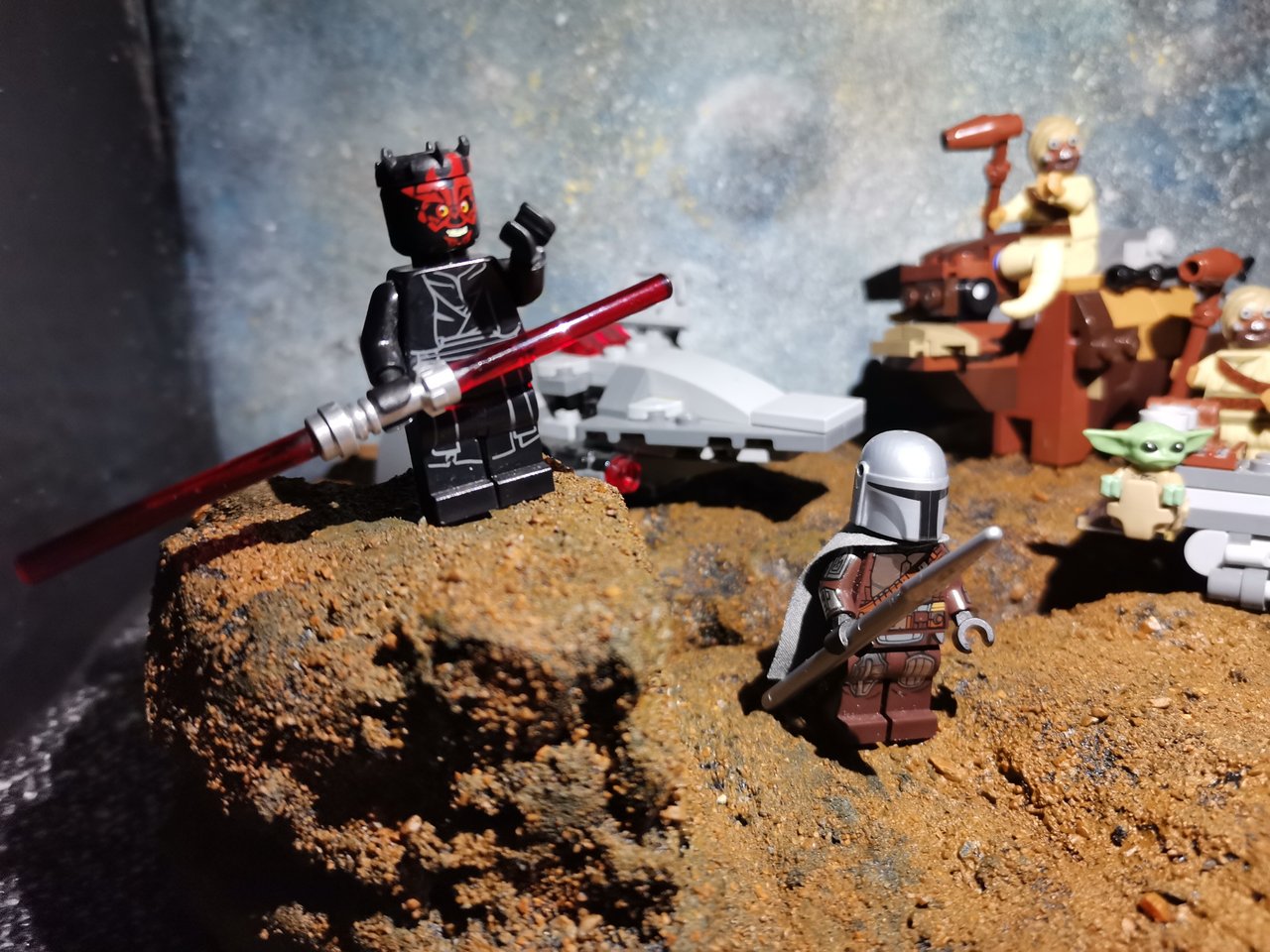 I guess that some of you have already some preferences regarding the lego minifigures we've picked-up for our episode :)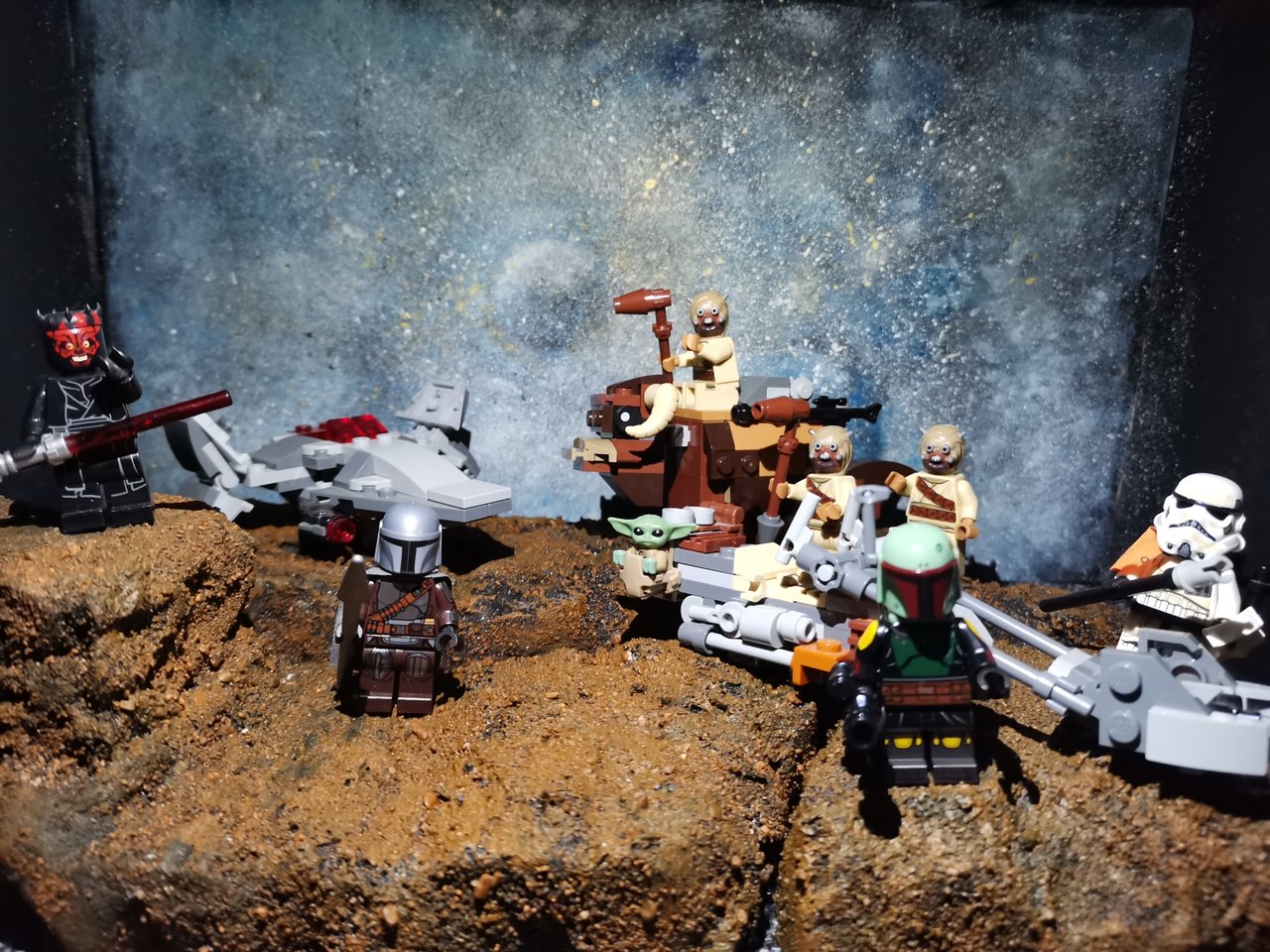 Hope you'll enjoy as well the #diorama that we've created for our #starwars episodes. It might be very easy a desert from Jeddah or Tatooine :)
May the Force be with us!