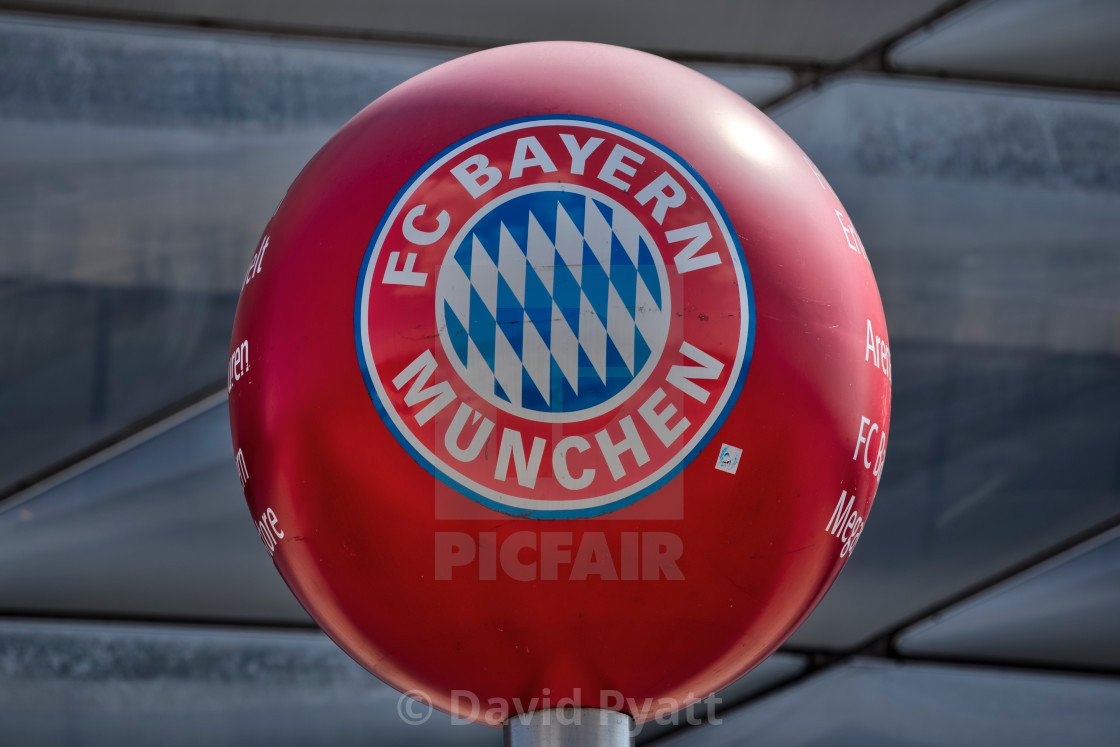 source
Having won their ninth consecutive target in may 2021, finishing 13 points ahead of Rb Leipzig. A period that has also seen them pick up five DFB pakals. Beryern Munich are quite clearly the dominant force in the Bundesliga. Having thrash bar Leverkusen 5-1, they are overwhelming favourites to win a 10th consecutive title, a record in europe's top five leagues.
Incredibly well run with a ruthless transfer policy, excellent coaching and a plethora of stars at the top of their game, it's difficult to imagine de rotten losing their grip on German football any time soon. But how did this super club grow to the behemoth it is today. What are the secrets to its success and what can other clubs learn from this remarkable period of superiority?
Bayern's aforementioned title win in may 2021 by 13 points, the largest winning margin in europe's top five leagues wasn't particularly noticeable. After all we've become used to them walking the league. In their current winning streak they've finished an average of 14 points ahead of second place with 2018-19 the only time the margin was anything less than 10 points and 12 13 in 1718 seeing the gap widen to over 20.
Since 2012-13 they have only lost more than four league games in a single season once. With 2014-15 their second under Pep Guardiola, their worst in terms of defeats with five. For context Dortmund their closest rivals have only lost fewer than five league games twice in that run and finished both those seasons 10 and two points behind Bayern respectively.
But how did bayern become this winning machine it wasn't always this easy for Bayern. 59 years ago, they weren't even invited to be part of the newly formed Bundesliga with the DFB only wanting a single representative from each city. So, champions of the oberliga south 1860 munich got the nod.
Bayern were furious, after all they'd finished ahead of new bundesliga clubs frankfurt stood garden carl's roher in their division but the dfb's ruling turned out to be a blessing. With their finances in a shoddy state, bayern decided to shed their expensive stars and change their footballing policy.
Instead prioritising the development of young talent from the local region. That included the remarkable trio of gerd muller set meyer and Franz Beckenbauer, who would help barnet promotion to the bundesliga in 1966 win, the title three years later and then go on to dominate german and european football in the 1970s. Beckenbauer's story is particularly notable.
Beckenbauer and his team might have laid the foundations for Bayern success on the pitch, it was former teammate ulihona seven years as junior who led the revolution off it. Forced to retire at just 27 due to a serious knee injury sustained in the 1975 european cup final, hoeness decided to stay on at the club and became the youngest ever general manager in the division's history. Taking over in 1979 the club were reportedly in debt of 3.5 million euros with an annual turnover of just 6 million euros.