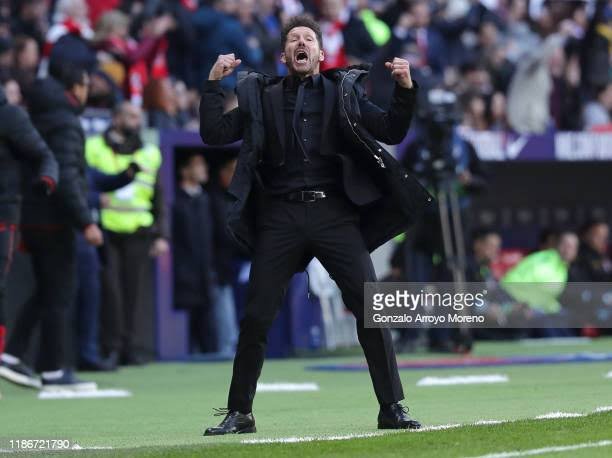 source
Simeone And Mancini
At the turn of the century, Seria A was one of the most unpredictable leagues in Europe. With four different champions Juventus, Milan, Lazio And Roma in four consecutive years between 97/98 and 2000/2001. sven gore and Eriksen's lazio side funded by president Sergio Cragnotti whose company later defaulted on its loans, spent a net 148 million pounds across four seasons between 1998 and 2002.
They were able to attract players including Veron and Crespo to supplement the world-class talents of ned fed and nestere but forming the bedrock of his midfield allowing the likes of Nedved And Varun to push forward was Diego Simeone. Signed from enter in 1999 who arrived after latsu had finished one point behind Milan and helped them to go one better the following year.
Playing in front of Simeone in the number 10 was the brilliant Roberto Mancini. Having arrived at Lazio at 33, he was a fading force but Eriksen has since labelled him the real playmaker at the side. Two years after the Swede's departure, a 37 year old Manchini returned to the Stadio Olimpico as manager steering aside led by cholo to forth.
Klinsmann And Puel
Two personalities you would never picture together are Jurgen Klinsmann and Claude Puel. Klinsmann is an iconic German forward famed for his prolific goal scoring record and charisma in the press whilst Puel was a tenacious defensive midfielder whose quiet demeanor has a time split opinion. That said he is a legend at AS Monaco, having appeared 601 times for the principality during a one club career.
It was here that the pair met between 1992 and 1994, a period where the club finished second in liga are reached a champions league semi-final. Klinsmann scored 36 times for Monaco in this time with Puel later describing the experience of playing with the former spurs star as amazing for all their differences both have endured equally turbulent periods in management.
Klinsmann has enjoyed success internationally with the Usa and Germany guiding the latter to an unlikely world cup semi-final in 2006. Puel captured the league gun title with monaco in 1999-2000. However, the Frenchman's stock has slowly fallen vast spells at Lille, Leon, Lester and Nice and today he is fighting relegation with Saint Ethiene but it could be worse. Just ask klinsmann a coach unhorrible after a disastrous 10-week spell it hurt to Berlin two years ago.
Solaria And Hasselbank
Fans of Atletico Madrid would sooner forget the 1999-2000 season. With club president Hill and his board suspended in December for misusing the club's funds, lost Rocky Blancos his form nosedived. They won two of their final 18 league games and just four years after winning the league in cup double were relegated for the first time in 66 years.
This was very unexpected, they were under the stewardship of Claudio Ranieri and had bought lead superstar Jimmy Floyd Hasselbank fresh off winning the first of two premier league golden boots to the vicente calderon the previous summer. Hasselbank upheld his end of the bargain, scoring a ridiculous 33 goals in 43 games including 7 and 7 in the Uefa cup as they reached the quarter-finals.
He was ably assisted by Santiago Solari who netted six in La Liga, earning himself a controversial move to Real Madrid come the end of the season, as Hasselbank departed for Chelsea. Following the end of their playing careers both have entered management although it's fair to say neither have excelled. Hasselbank is currently manager of burton albion while solari took two years to land a job after a six-month spell in charge of Los Blancos and now presides over Liga Mx side club america