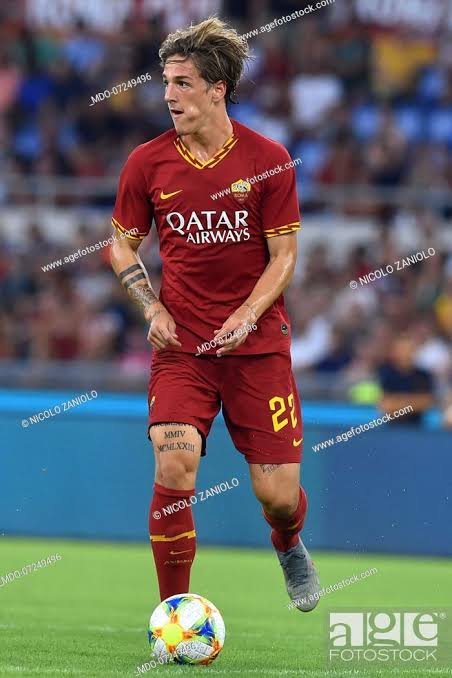 source
Jose Mourinho's, yala rossi side may have got a vital tuner win over genoa last weekend, sealed with two x and goals from teenage sensation Felix the final gian but things aren't going so well off the pitch. In typical Mourinho fashiony has already come down pretty hard on members of his squad. Regularly lamenting the weakness of the players outside of his starting eleven and it appears his relationship with Nicolo Zaniolo is less than perfect.
According to calciomercato the 22 year old Italian had a little argument with the Portuguese coach during training on Monday. So, it was interesting to see the former Inter Milan youth player left on the bench for a second successive game on Sunday. It's fair to say that the attacking midfielder hasn't been at his best this season. Having missed the entirety of last campaign with injury, it's no surprise it's taken him a while to get up to speed but he's now played nearly 730 league minutes without contributing a single goal. It appears that he's been a little too keen to impress. a
Although he now takes a career-high 2.2 shots per 90. Only 0.7 come from inside the penalty area. a career low we are sure his form will start to turn around soon. After all he still creates 1.2 chances and completes 3 dribbles per 90 the second best record in Seria A.
Suggesting that Mourinho should work harder to get ZANIOLAO on side rather than ostracizing him. It appears that former Inter Milan manager Antonio Conte has been monitoring the situation with calcium marcato claiming that Spurs are one of a number of sides watching the dynamic forward. According to the article with the contract expiring in 2024, Zaniolo's current valuation is around 40 million euros. Given his pedigree and potential we believe Spurs will be lucky to land the player of Zaniolo's quality, especially given the struggles of Lucas Mora and bergvin this season. Who have contributed to combined zero goals and two assists in 16 league games between them.