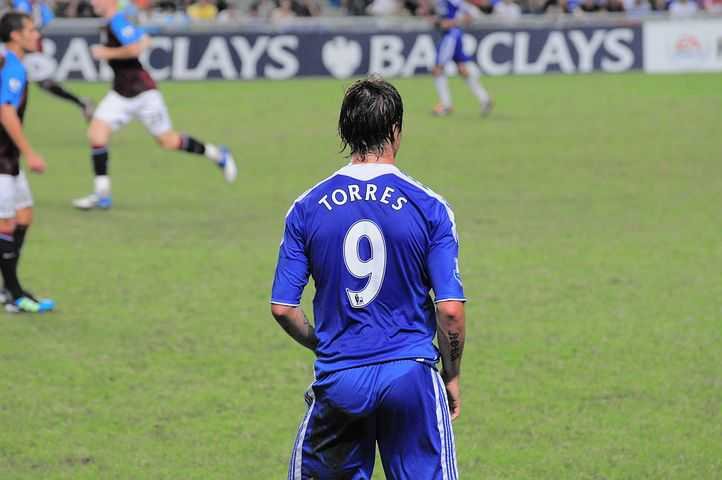 Pixabay
I could remember vividly that Rose Barkley was bought from Everton after Frank Lampard left Chelsea squad, just to replace him, to play the shots Frank Lampard used to play in his time at Chelsea but maybe he didn't do like Frank Lampard and of course he can't because no one can ever be like anyone. Barkley was loaned out and before he arrive, his number 8 Jersey was given to Mateo Kovacic and he was given Jersey number 18.
Tuchel know how to manage players, he make use of Barkley in the midfield, he light up the star they thought it has dim when they loaned him out back and he shine 🔆 again and as his contract is almost over, they need him to sign more contract at Chelsea and he demand one hundred and ten thousand (110,000) in a week but it's obvious that Chelsea are don't want to give him that, although they are still debating on it but if he insist that price and Chelsea didn't turn up to it, then he'll move to another club he want out of the clubs that shows interest in him.
Barkley was moved from Everton with 15 million pounds and now, Everton that he come from want him back, Leeds United and other clubs want him as well. Lately, Anthony Rudiger is also demanding for additional of money if they want him to stay and of course he deserve it, he's one of the special defenders I ever know, he defends, he have impact in goals and brings penalty for Chelsea but up till now, Chelsea never agree.
Apart from the fact that Rudiger is aged, Chelsea don't pay much for their players, they pay less, only Romero Lukaku that they give huge amount of money is because they needed Striker so badly, Timo Werner dropped form so much, and he was in form before he reach Chelsea. Rose Barkley is still young, if Chelsea really need him, they should pay him the amount he demand or just let him go to where they would give him.
100% power up