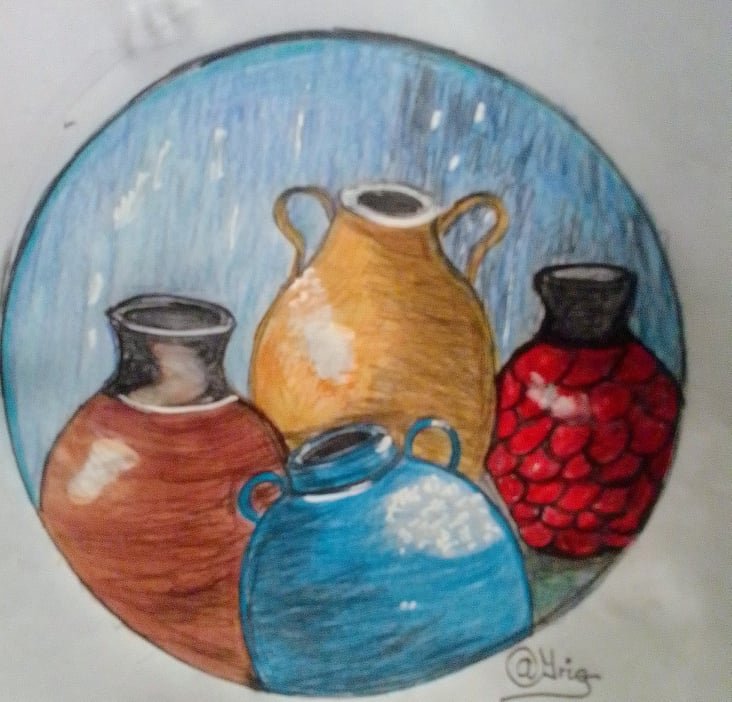 Good afternoon friends of this art community.
Today with a color sketch, where I drew some neighborhood vases that are used to
decorate the house or any desired environment.
Start by drawing the shape with a freehand crayon pencil, without measurements,
just looking for the symmetry of the sides so that it would have a uniform shape on
each of them.
I drew the shapes of each vase in pencil, I was applying color to each one with its
respective details and shading taking into account the direction of the light.
Procedure. . .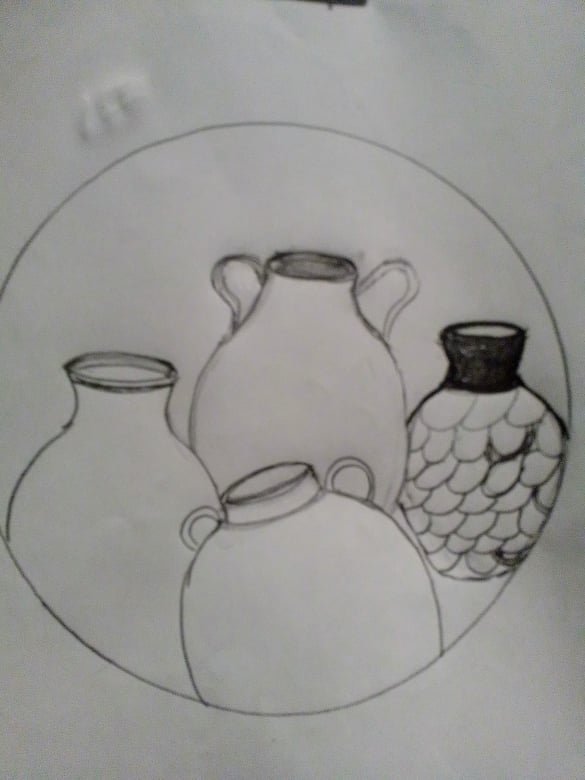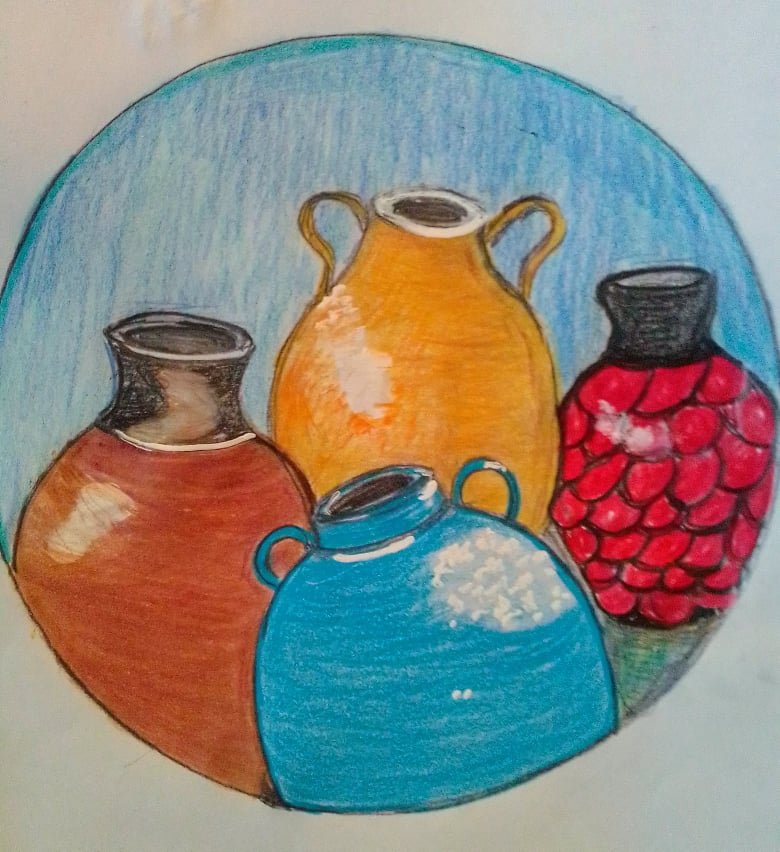 With the white liquid eraser I marked the part where you could see the clarity in the objects.
Until a new demo of illustrated content.
I hope it is of your approval.
Thanks for your support.