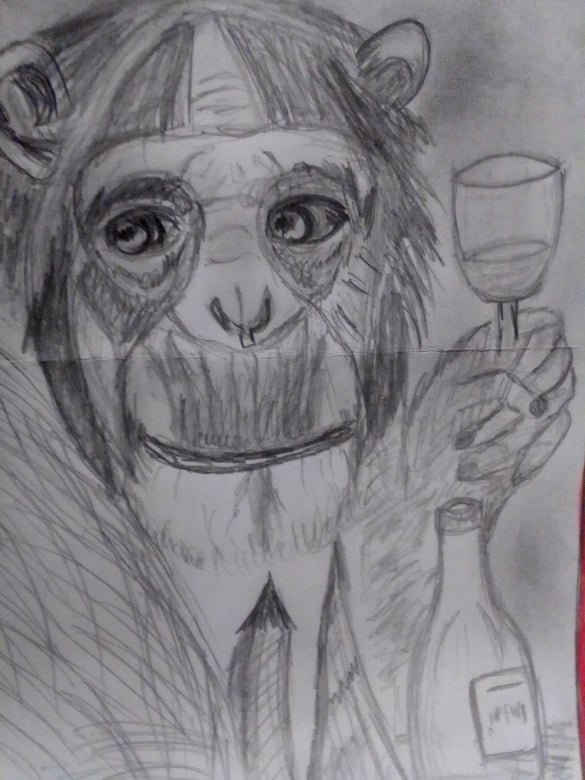 Today with a sketch, which is the face of a monkey, suspending a glass to simulate a toast.
The materials he uses, such as white recycling sheet, cream eraser, pencil sharpener, and H and HB pencils to shape his long-standing features and his old-age monkey fur by the shape of his beard.
Procedure. . .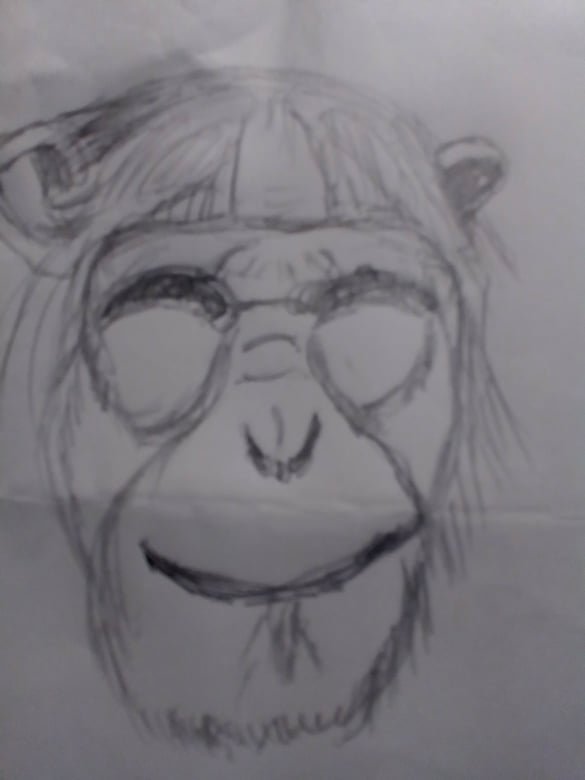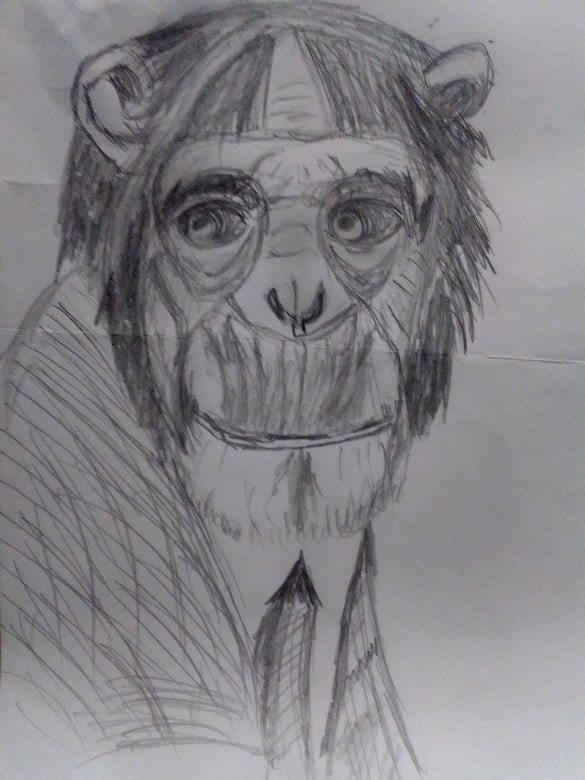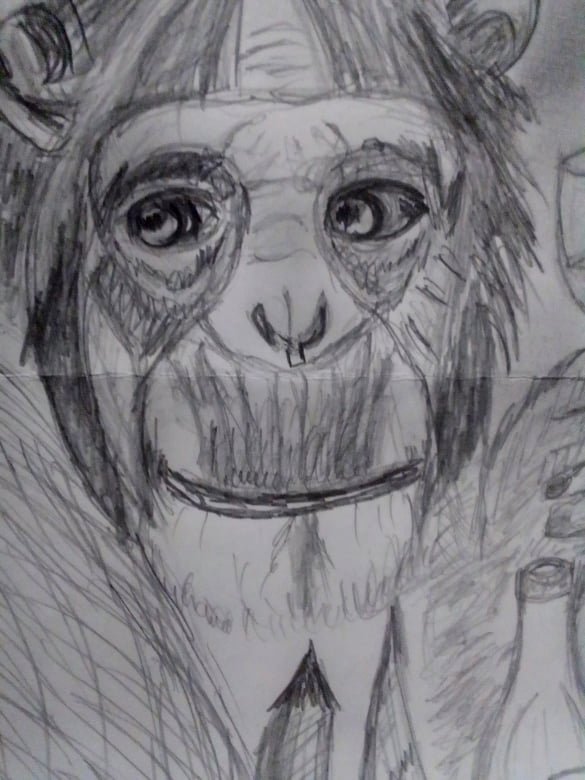 Between mixed lines I was giving a symmetrical shape to this face of this old primate.
I hope you like and approve of this illustrated content.
See you soon and thanks for visiting.