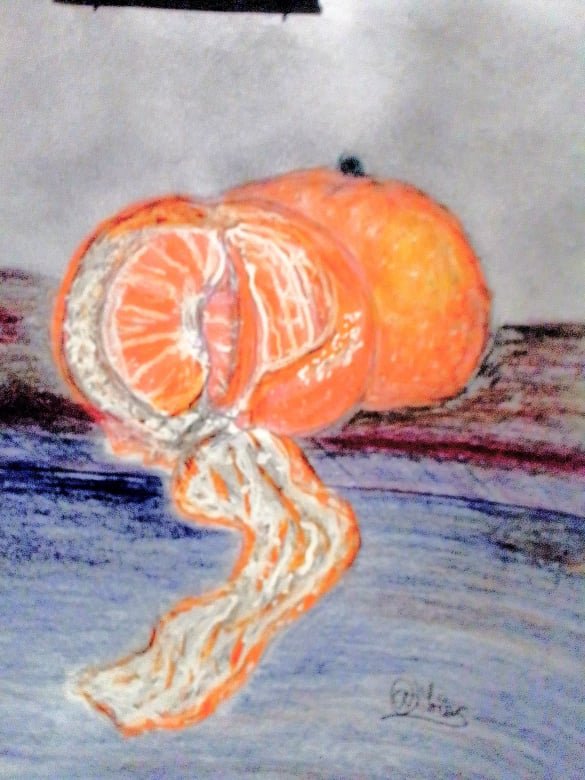 Good evening friends of this art community.
Today with a drawing of some tangerine futa, which I began to make the shape with a
freehand crayon pencil and then incorporate color in various tones and arrive at the
desired one that looks like a real fruit.
The peel of the mandarin on the inside I applied a liquid eraser and points with the
pencil to make it look like the pores that the peel has.
Procedure. . .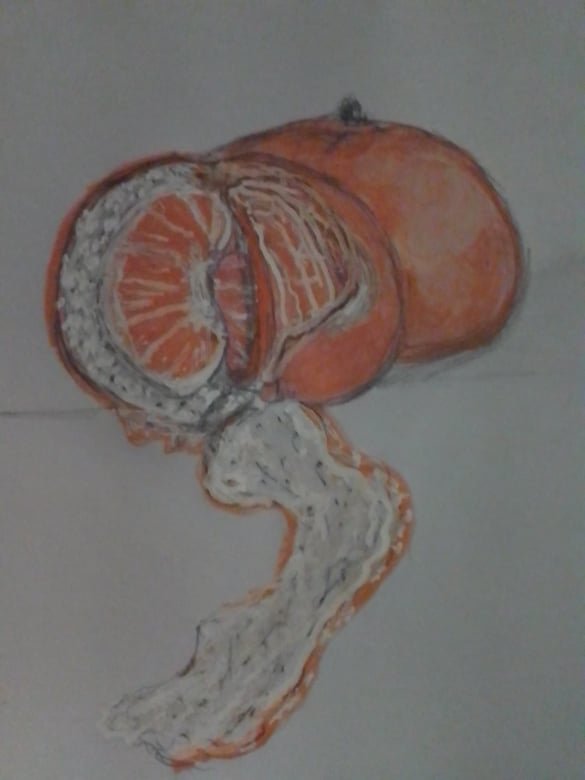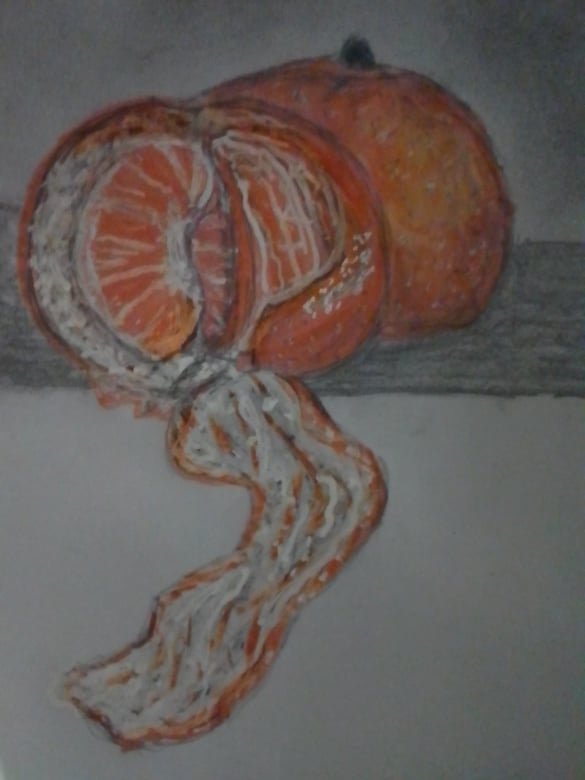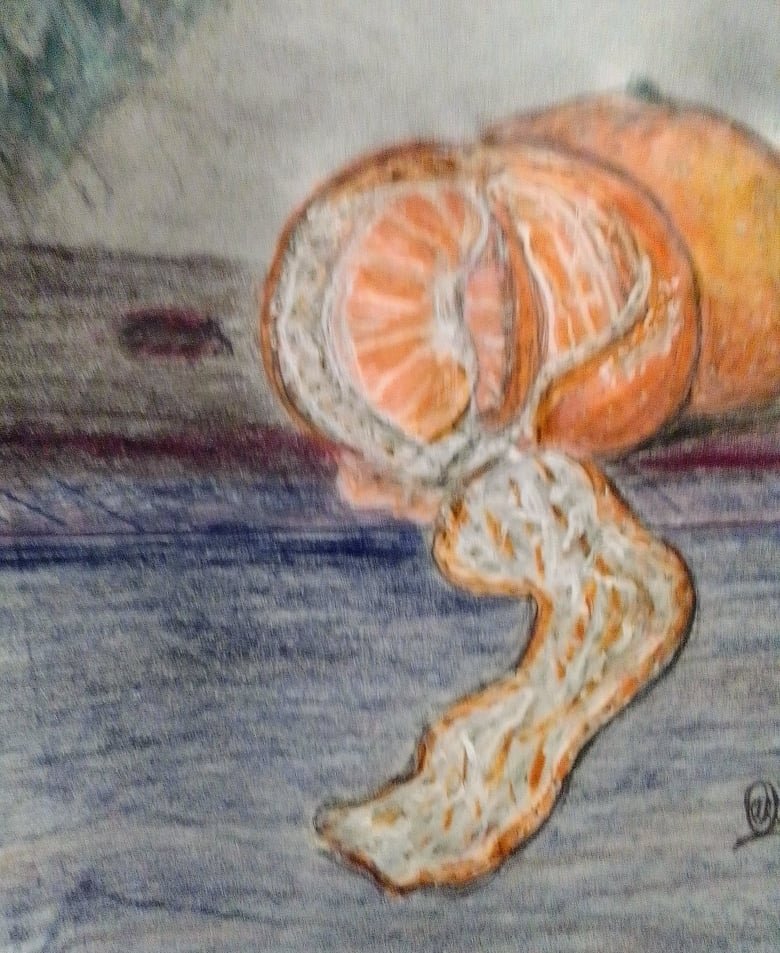 The white strips or Albedos that the mandarin covers were painted with a white liquid
eraser. With the charcoal pencil apply shadow on the corresponding side, according
to the emission of the light. The space where the tangerines are, simulates being
made of wood, taking the dark tone in the sketch to give the real look that is sought.
I hope you like this illustrated content. Goodbye and thank you for your great support
in this prestigious art enhancing community.