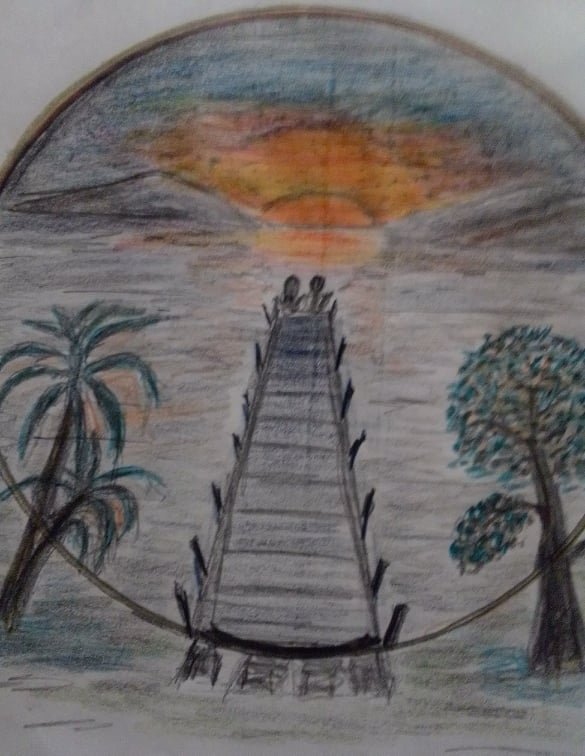 Good evening friends of this talented art community.
With a crayon pencil and colors I gave a silhouette to this sketch that is a sunset at sea.
The elements that make up the landscape are natural and a dock made by the hand
of man, with a couple at the end watching the sunset.
The sky blurred with various shades of colors and thus give the look of twilight.
Steps in the realization of the sketch. . .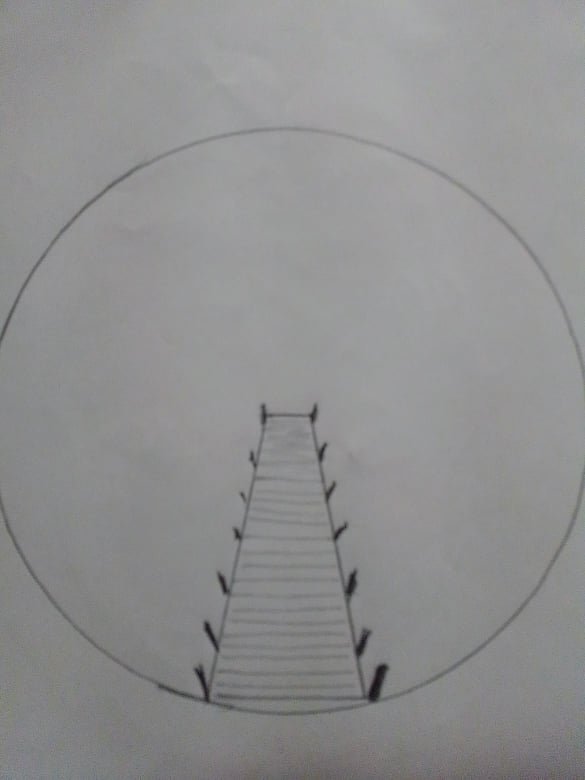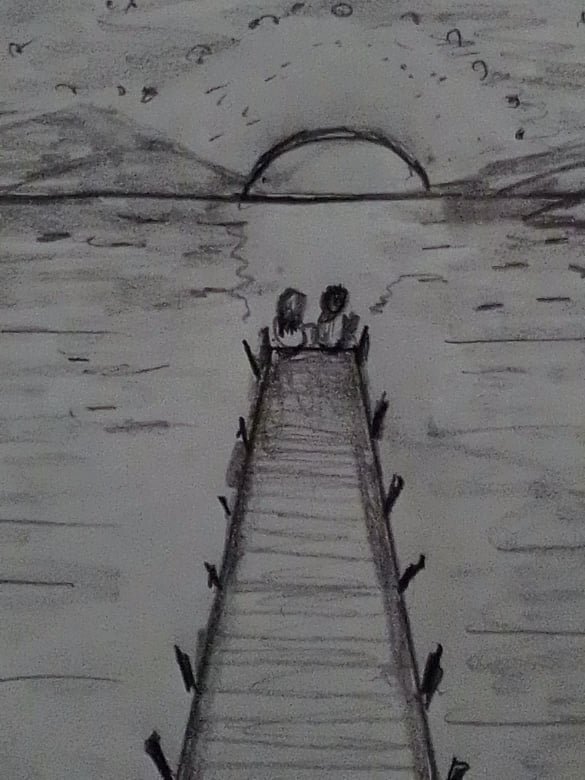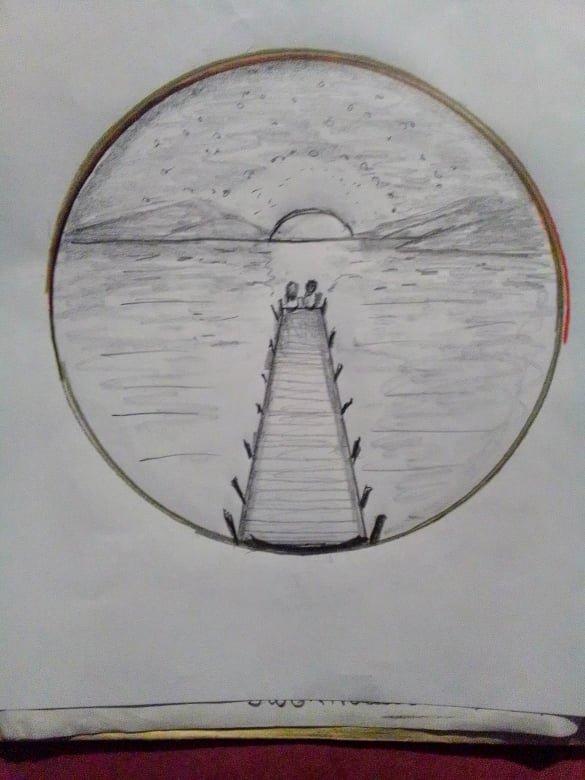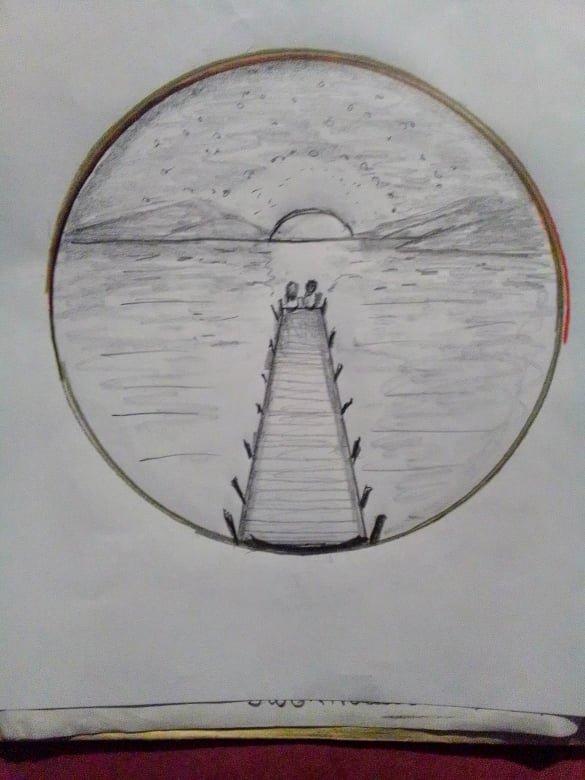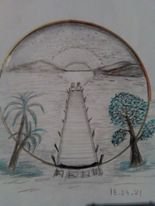 I made a circle around the drawing and some trees outside the sheet to give it better visibility.
Until a new opportunity and thank you visit and approve the content.