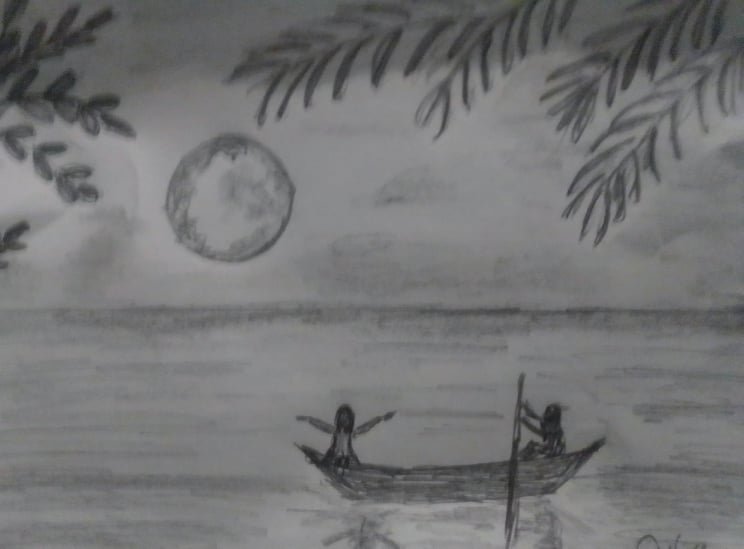 Good evening friends that make up this community that likes art.
In this sketch made in charcoal pencil, I wanted to outline symmetrically and with a realist perspective a beginning of the night where the moon is seen in its splendor, giving clarity to people who walk in a canoe crossing calm waters of a paradiasiac place in the world.
Procedure. . .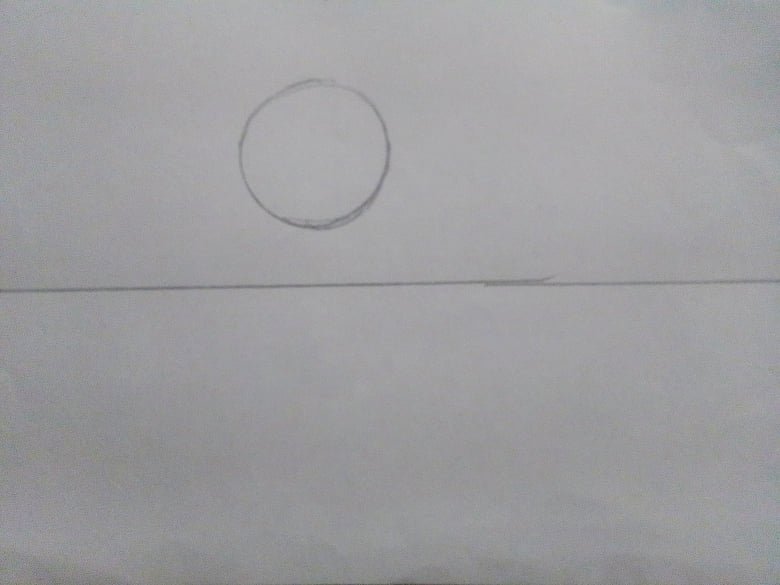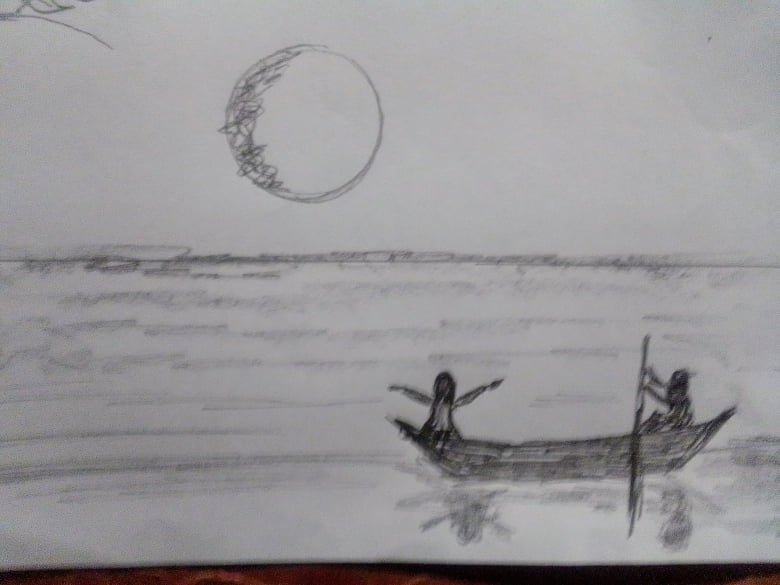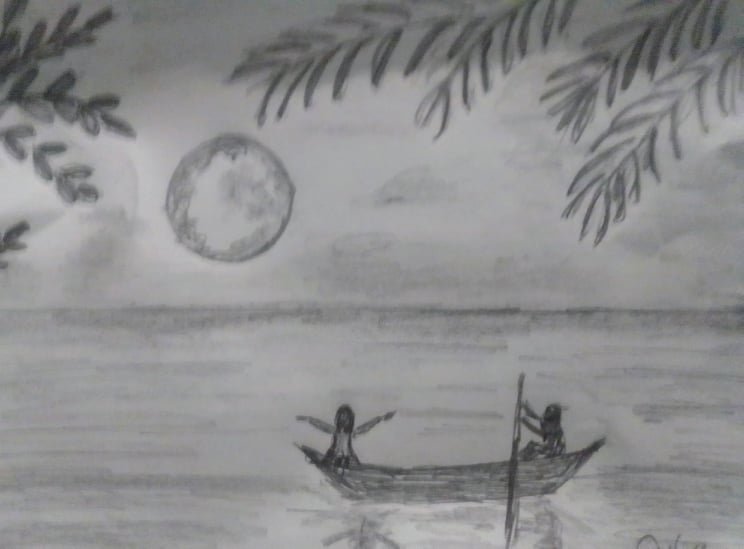 With the 6B pencil I gave the shadows and with the tip of my finger I blurred to give real effects in said sketch.
The visual impression of the sketch is noticeable from a gloomy place in that beautiful place.
Goodbye and thanks for visiting and voting on my content. Blessings to all.