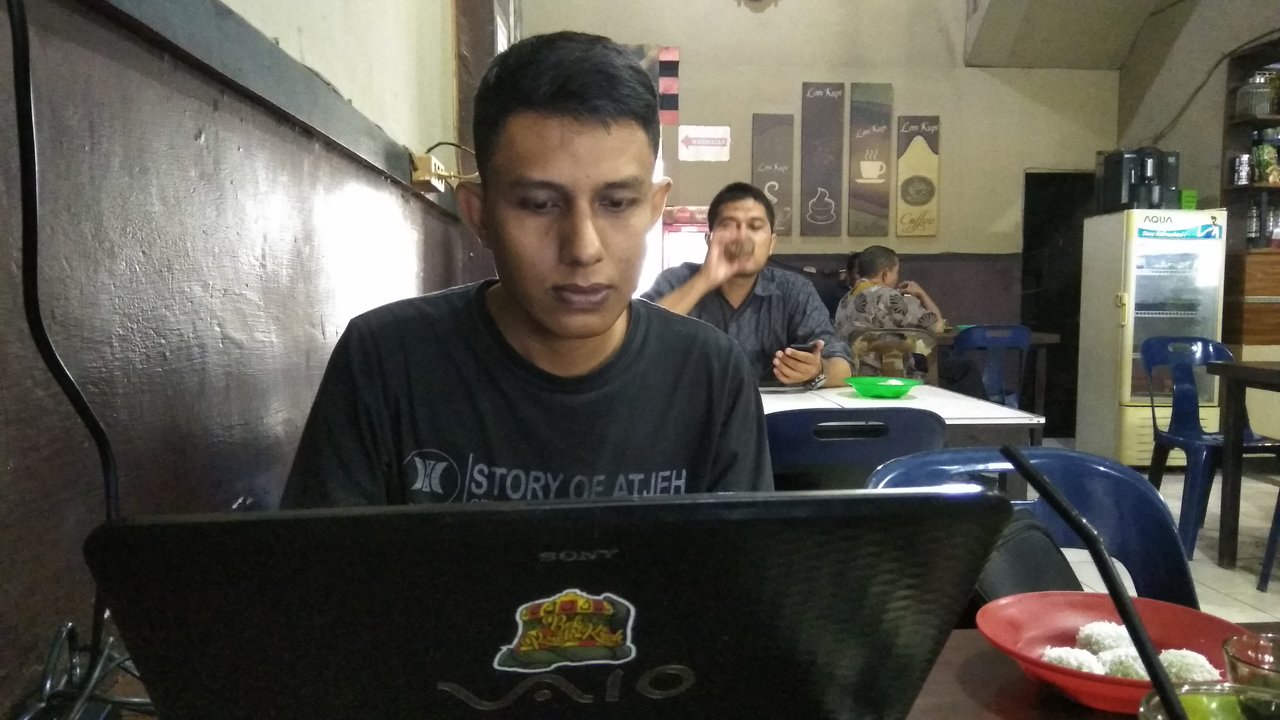 I'm drinking a cupnof coffee.
---
Aceh province is one of the coffee-producing areas with delicious quality and taste. The province in Indonesia has two coffee variants, robusta and arabica. Robusta Aceh is the best in Lamno, Tangse, and Gayo For Arabica coffee, Gayo land is a place that has the best quality coffee.
Because it became a coffee-producing center, so in Aceh too many coffee shops are scattered. Aceh also has the nickname as an area with a thousand coffee shops. The presence of coffee shops in Aceh was also accompanied with the culture of the people who are very fond of drinking coffee.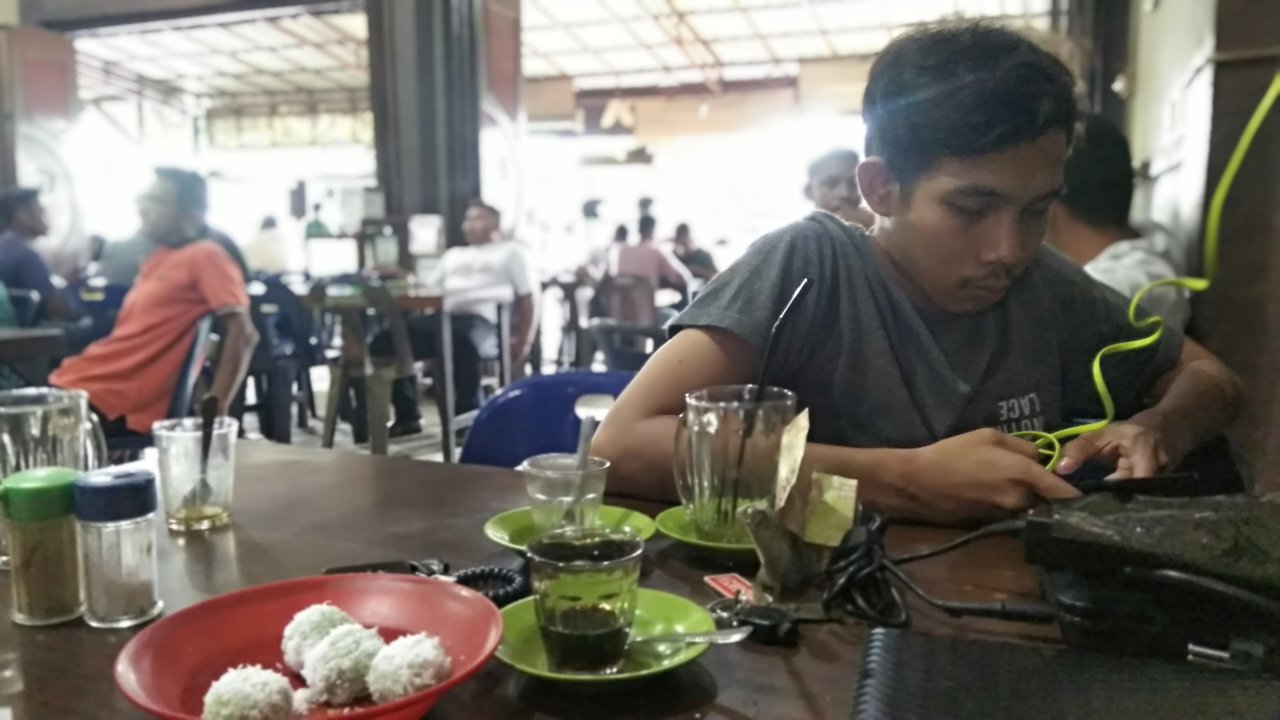 I am a person who really likes coffee, drinking coffee has become my daily routine. I usually drink coffee in the morning or evening. Today I chose a coffee shop to enjoy coffee with my friend, the coffee shop is located in downtown Lhokseumawe, about 15 minutes drive from my house. I went on a motorcycle.
However, I'm not just sitting relaxing in a coffee shop. Usually I add other activities here, one of them is writing With additional activities like writing, I will not be bored being in a coffee shop. I rarely drink coffee, without adding other activities, unless there is an important meeting with colleagues.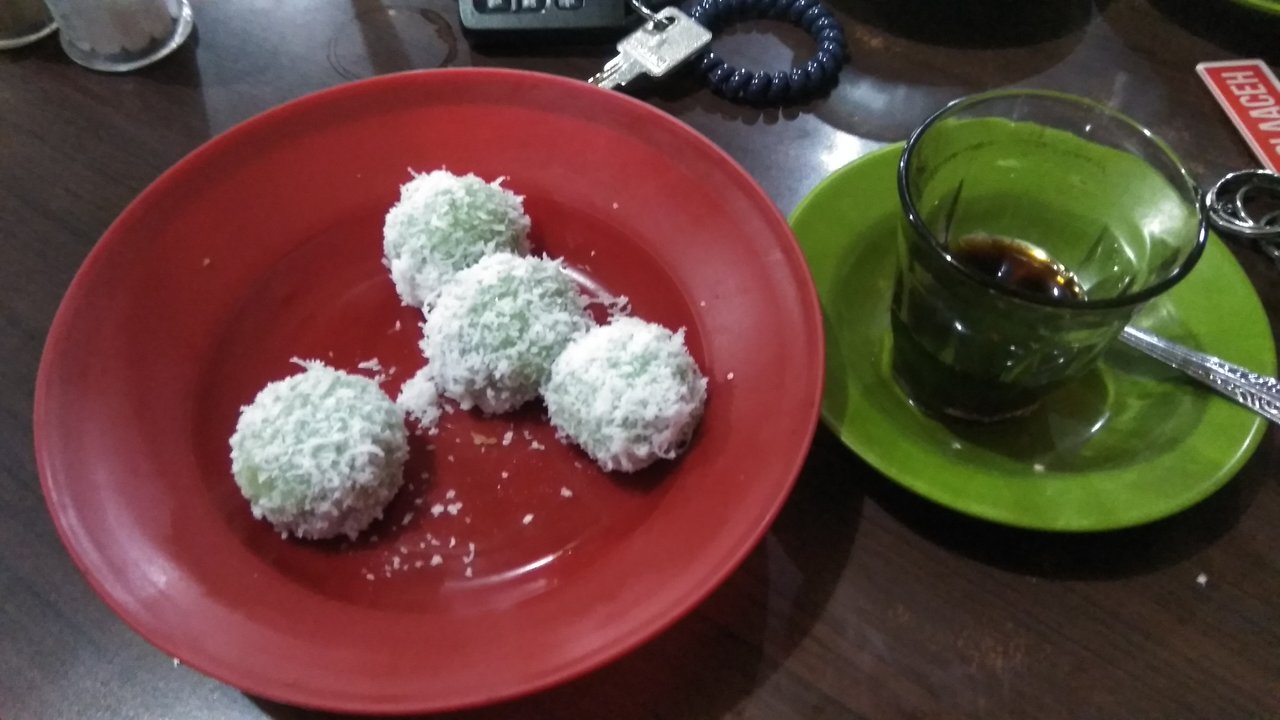 when I am here, I immediately open the laptop, and get ready to write. Today, I am designing an article about the activities of citizens producing traditional musical instruments. It takes at least a few hours for the writing to finish, then I prefer the coffee shop as a location to make articles, because here I can get brilliant ideas about writing framework and also vocabulary.
Incidentally, today I ordered a glass of Robusta filter coffee. One typical Aceh menu that we can find in all coffee shops in Aceh. as a procrastinator, I also served some typical Aceh cake items. a cup of coffee only 3 thousand rupiah, and 1 thousand for one cake.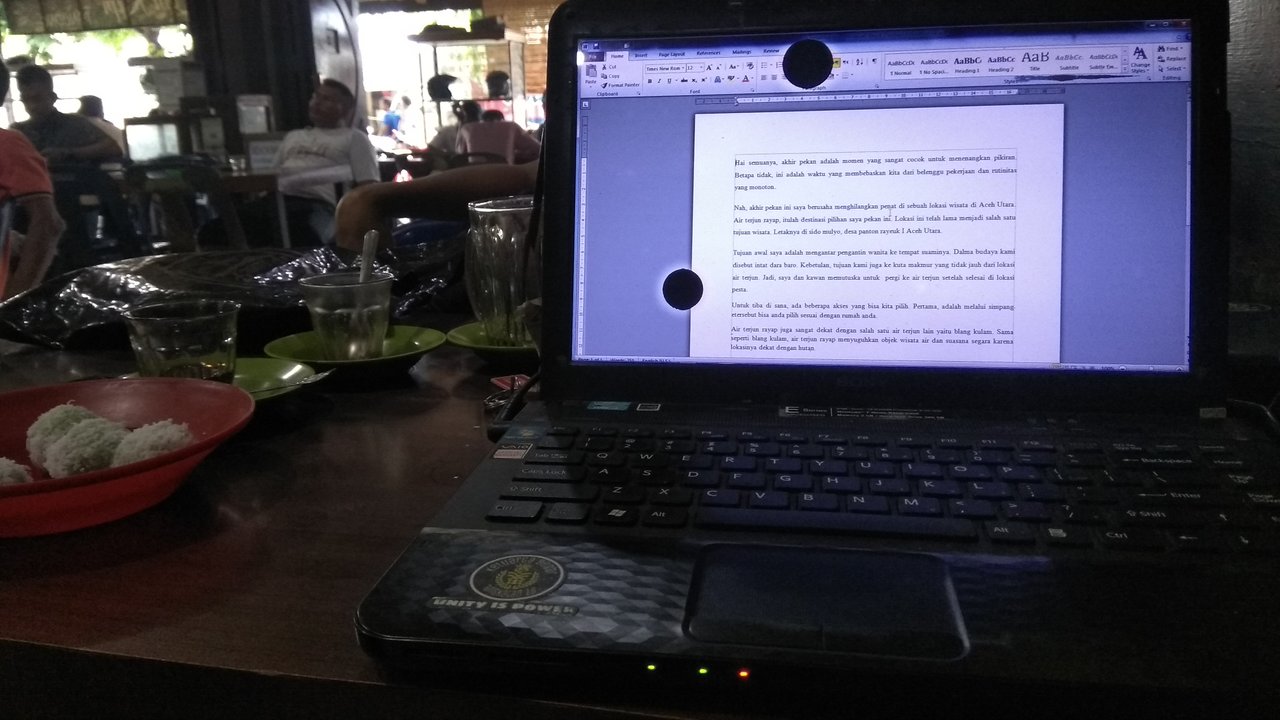 Wtiting an article.
---
Incidentally, on this day I was accompanied by a friend who first arrived. so I won't be bored being here while writing. My friend also likes to write. so we exchanged thoughts a little bit about writing, and also about the business that we will run. That's my story for today's activity, the activity of drinking coffee while writing.