---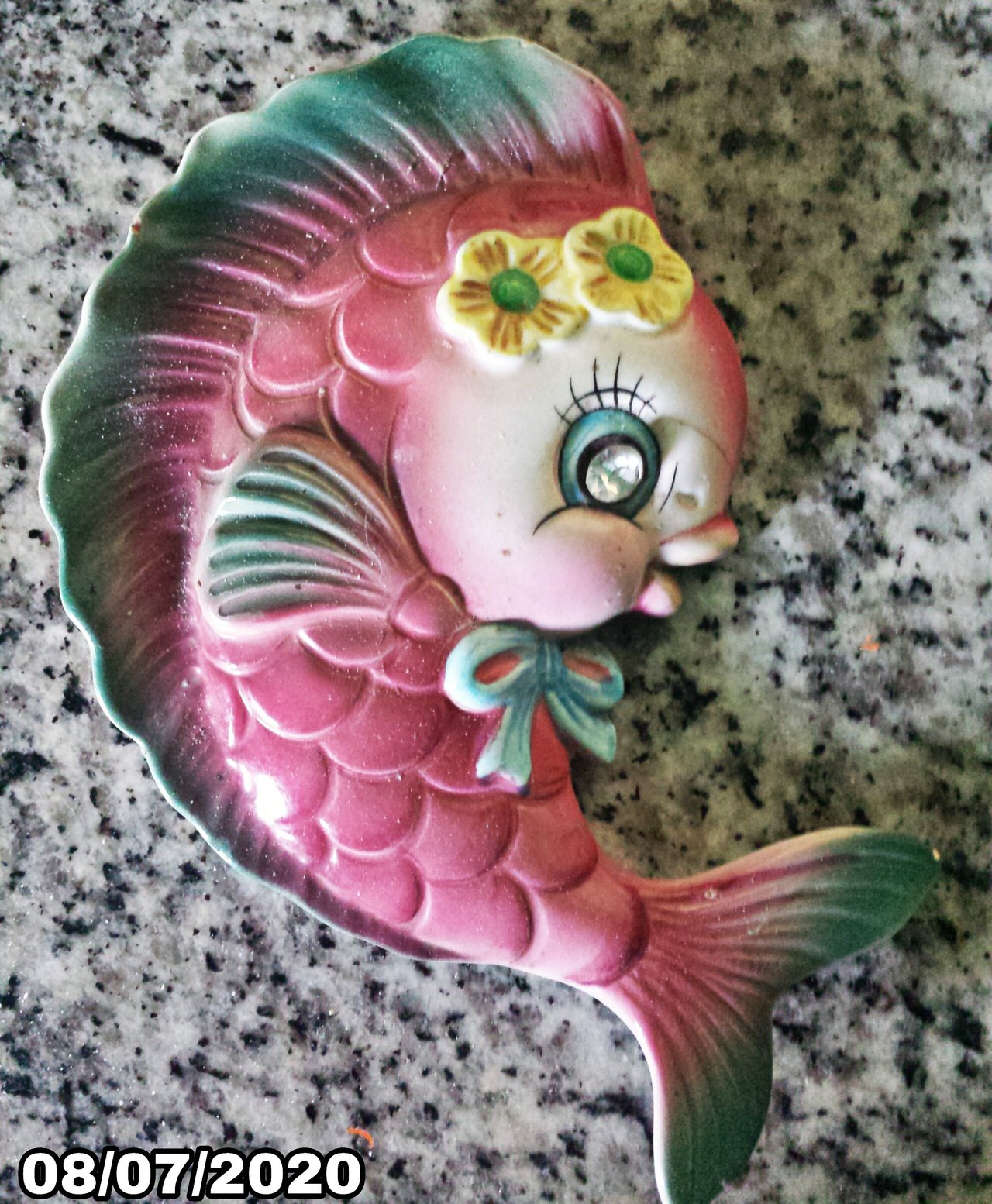 ---
This is my second entry to the Treasure Hunt 1 contest, which is about finding a special red or pink treasure and capturing a photograph.
If you want to participate in the contest, look for the bases in this link and participate, thank you very much @huntcomp for this opportunity.
---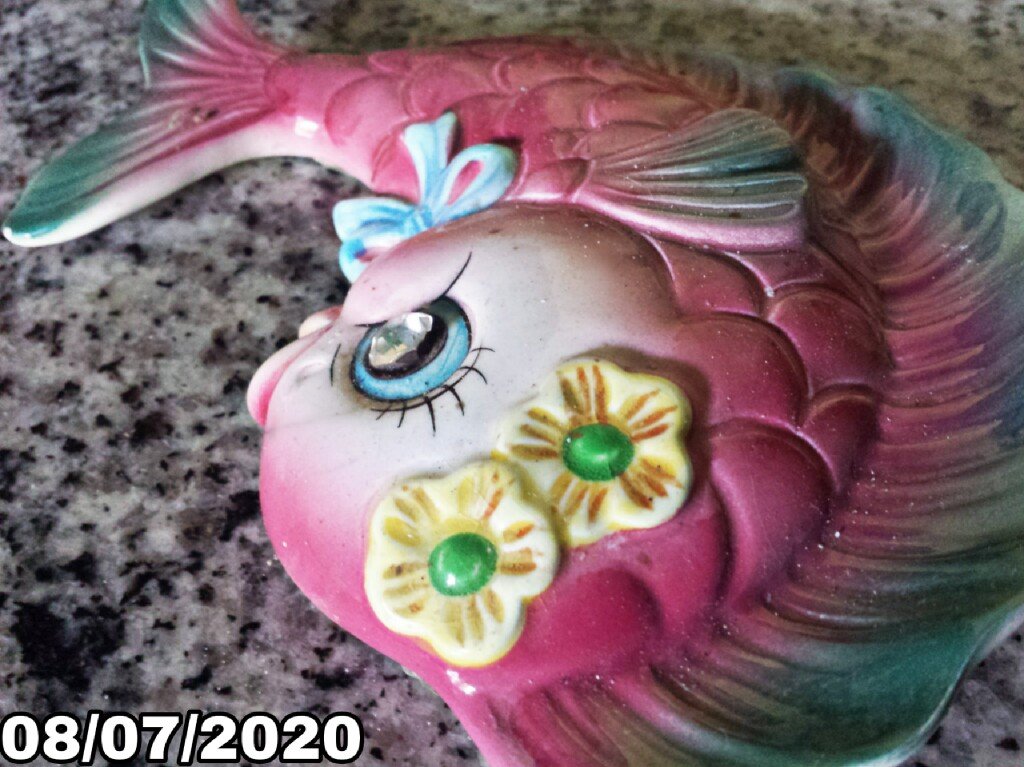 ---
I have found this colorful pink fish in the bathroom of @edlili24 house, when I borrowed the bath I entered and managed to notice this beautiful decorative fish on its wall. It really is a very interesting treasure to have a pearl eye and a great contrast of pink.
---

While bathing in its bath, I imagine that when looking at this fish one can be seen on the beach or in a large lake fishing.
---