Flowers at nine in the morning or purslane ...
Krokot, or which has the cool name Portulaca, is a type of flowering plant that is easy to grow, and does not need exclusive care, if I term it, "as long as it is planted already growing itself", the leaves are small, some are round (as I have), there is also a sharp shape.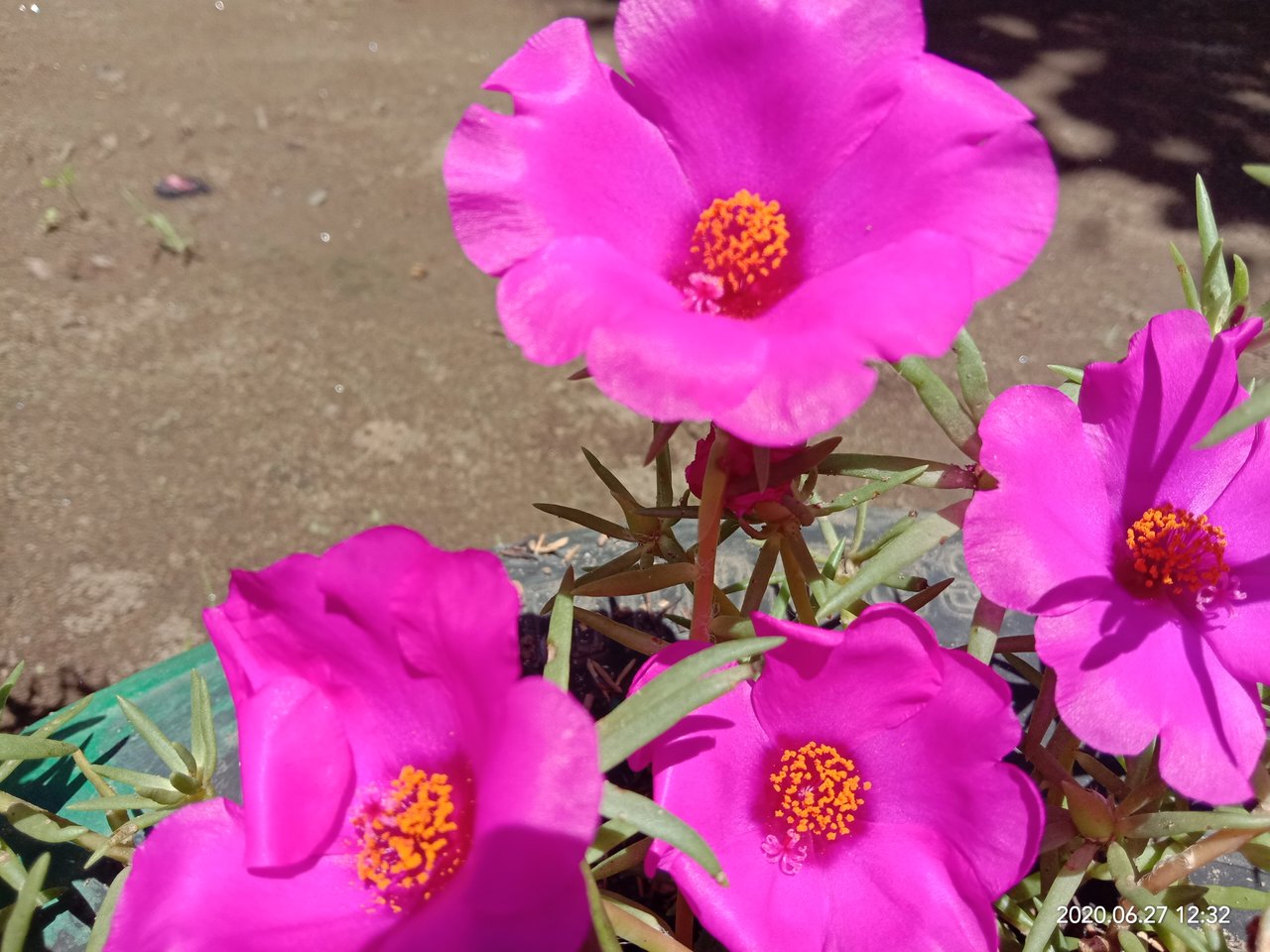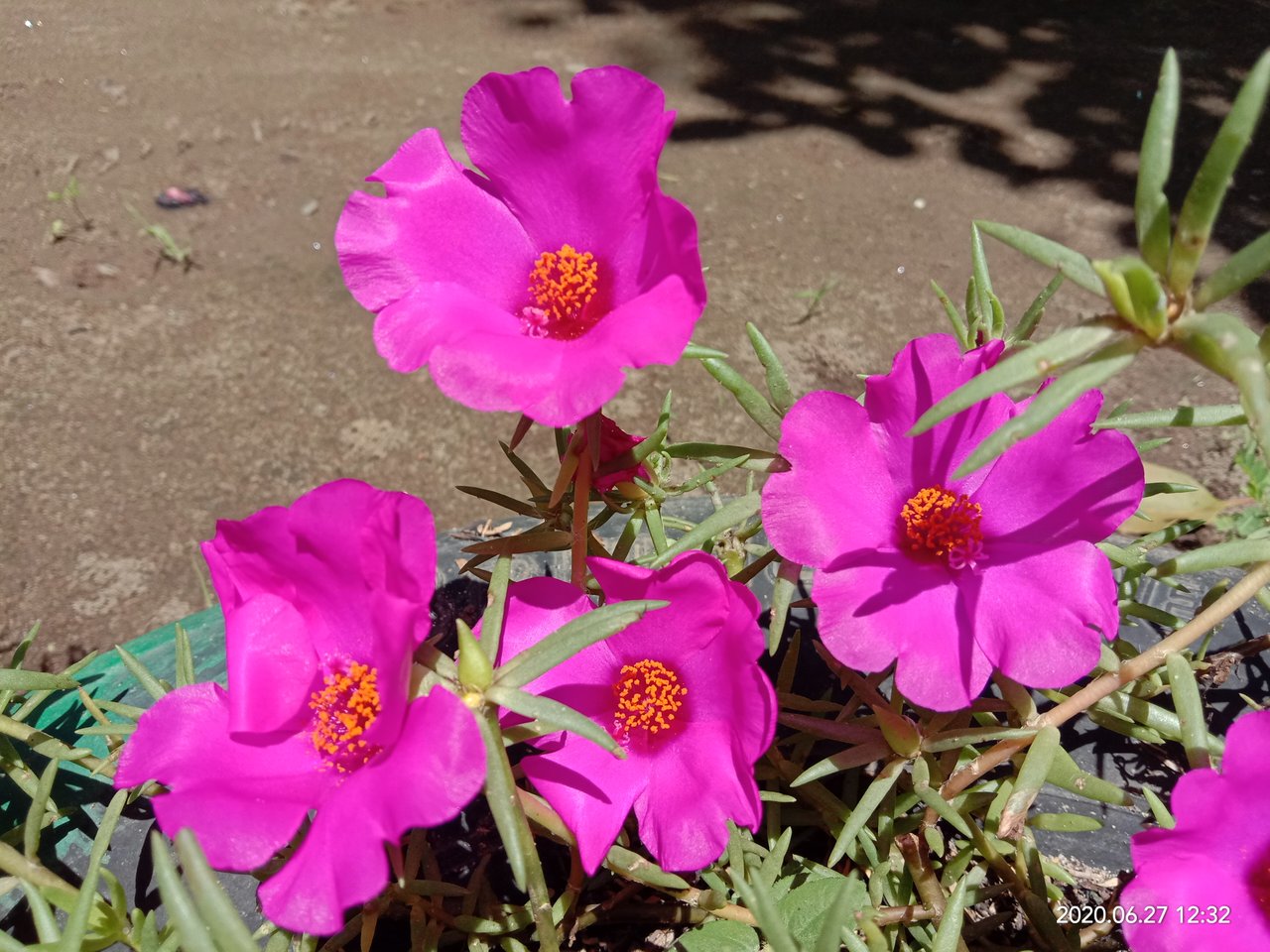 This flower stems runny, protruding without branches, except cut, the flowers are colorful, but this time I have a purple color, as I post today, red, yellow, purple, yellow mixed with red. While there are also many other colors, there are flowers that are pink, orange, and white, when they are flowering, especially together, will invite butterflies, there is something unique about this purslane plant, towards the afternoon around 5 pm, the leaves were fresh fit, suddenly buds (want to sleep at night perhaps ??), until the next day, in the morning will bloom fresh again, no exception the flowers also experience the same thing, for a day, two days, the flowers in the afternoon will come bud, until tomorrow morning bloom again ..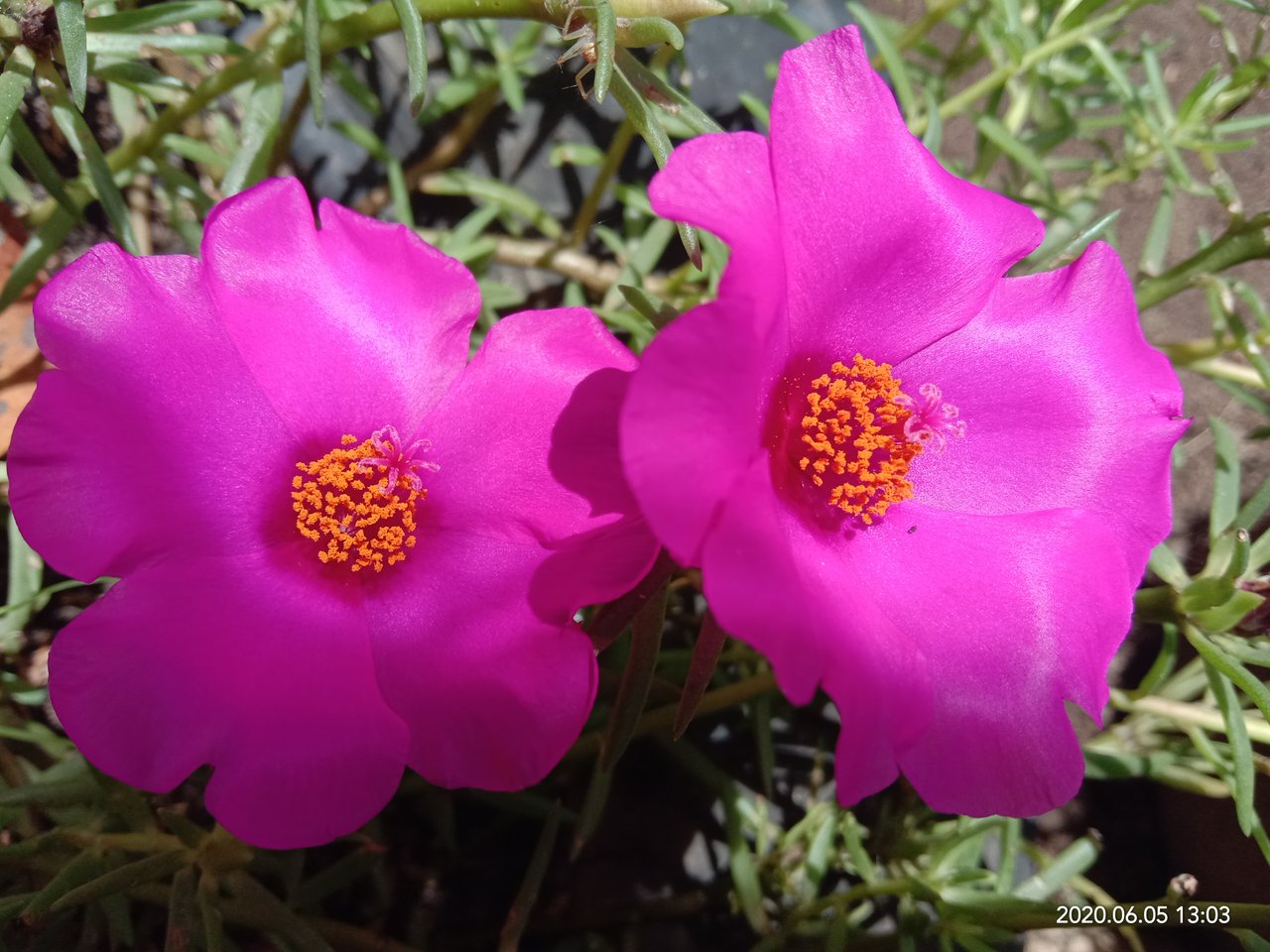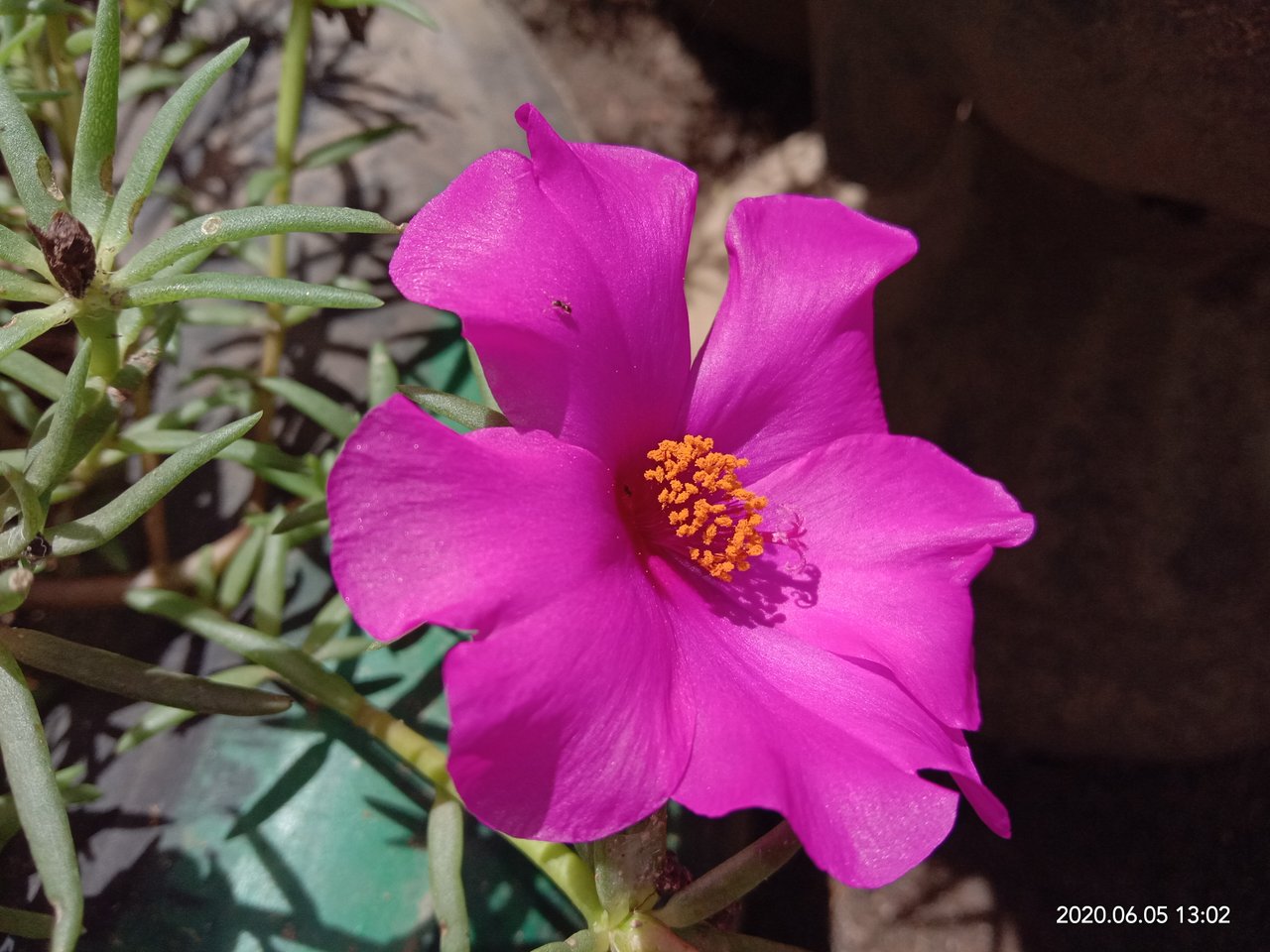 for those who plant any plant and always die not grow, the nickname is "hot hand". Eh, but don't be afraid of such titles. Many plants are easy to grow too. So don't worry about getting the nickname "hot hand", because this doesn't apply. Because there are flowering plants that are easy to grow, the name is purslane..
Besides some photos, I also have a video for this plant, happy watching ..
Thank you..