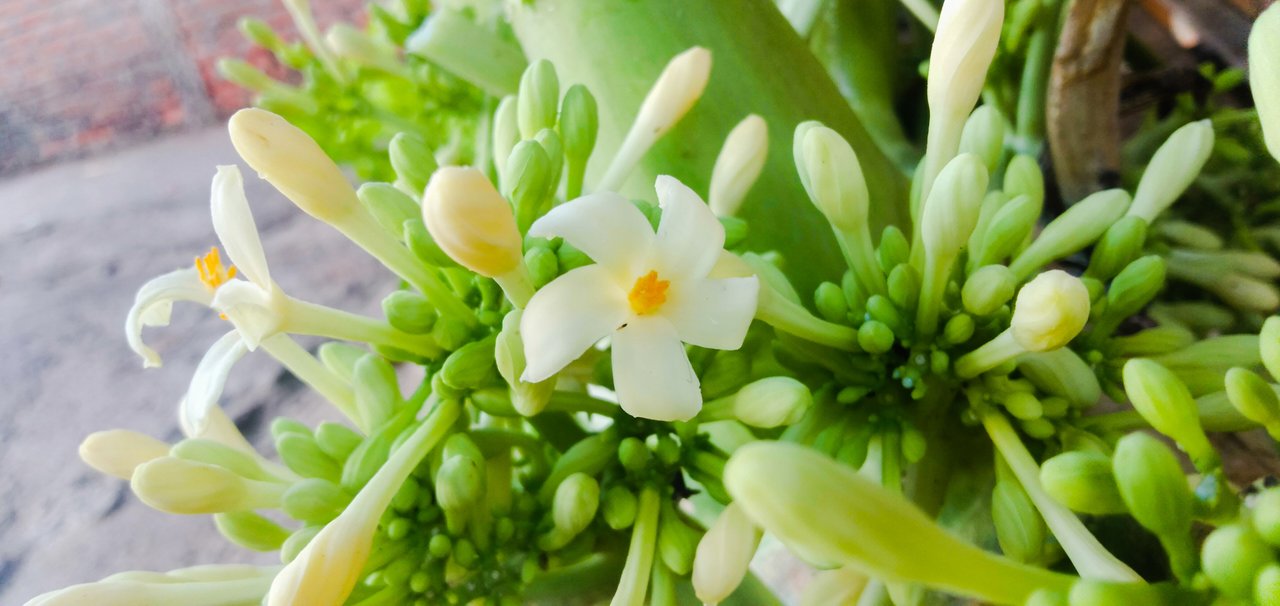 Today I cut down the papaya tree that grows in front of my house.
I deliberately cut the papaya tree because the papaya leaf had touched the power cable that was right above the papaya plant.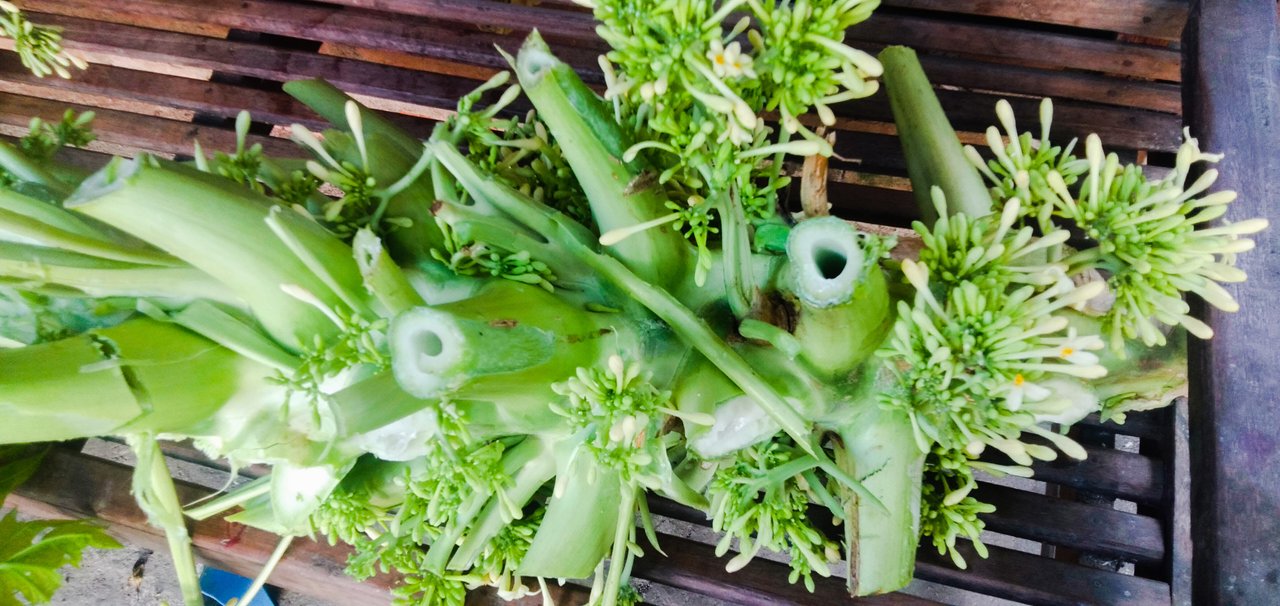 After cutting the papaya tree, I took the shoots of the papaya stems that were still young, I also collected papaya flowers to be cooked into today's menu.