Between cannibals they cannibalize * Entre caníbales se canibalizan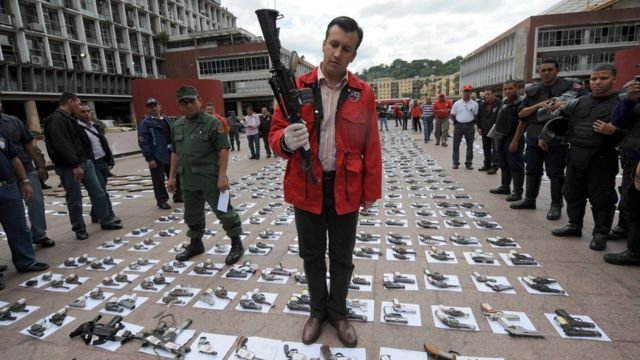 Souce
There is an internal war that exists within Chavismo, if that same Chavismo that in an organized way destroyed the country, led to a humanitarian crisis like never before in its history, destroyed an economy that could be beneficial for all Venezuelans, but it turned out to be everything. On the contrary, and it is that my friend has revealed the internal war within the dictatorship, as the Republican senator of the United States Marco Rubio has revealed much attention that Tareck el Aissami is becoming the most powerful man of the criminal dictatorship of Venezuela .
Hay una guerra interna que existe dentro del chavismo, si ese mismo chavismo que de manera organizada destruyó al país, lo llevó una crisis humanitaria como nunca en su historia, destruyó una economía que podría ser beneficiosa para todos los venezolanos, pero resultó ser todo lo contrario y es que amigo se ha revelado la guerra interna dentro de la dictadura, como el senador republicano de los EE.UU. Marco Rubio ha revelado mucha atención que Tareck el Aissami se está convirtiendo en el hombre más poderoso de la dictadura criminal de venezuela.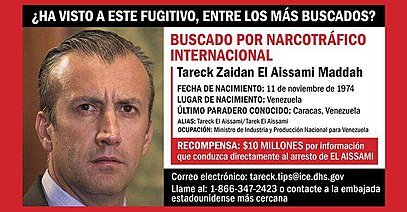 Souce
As Marco Rubio emphasizes that in Venezuela, Tareck el Aissami is rapidly becoming the most powerful man in the regime, it is very evident because from the beginning we could see the growing relations between Cuba and Nicolás Maduró, but little by little as he has lost its economic capacity, the Venezuelan regime has opted for relations that come directly from Mr. Tareck, that is, the relations with Iran that currently keep the Venezuelan regime with oxygen, so if what Marco Rubio says makes a lot of sense, the US official assured that the Aissami uses her ties with Iran and Hezbollah, eliminating Diosdado Cabello, Padrino López, and assured that she is now going after Deisy Rodríguez and finally will seek to eliminate the usurper Nicolás Maduro.
Como marco rubio destaca que en venezuela Tareck el Aissami se está convirtiendo rápidamente en el hombre más poderoso del régimen, es que es muy evidente porque desde un inicio pudimos ver las crecientes relaciones entre cuba y Nicolás Maduró, pero poco a poco a medida que ha perdido su capacidad económica, el régimen venezolano ha optado por relaciones que vienen directamente del señor Tareck, es decir las relaciones con irán que actualmente mantienen con oxígeno al régimen venezolano, entonces si tiene mucho sentido esto que dice marco rubio el funcionario estadounidense aseguró que el Aissami usa sus vínculos con irán y Hezbollah eliminando el tablero a Diosdado Cabello, a padrino López y aseguró que ahora va detrás de Deisy Rodríguez y finalmente va a buscar eliminar al usurpador Nicolás Maduro.
---
---
In Venezuela, Tareck el Aissami is rapidly becoming the most powerful man in the regime using his ties to Iran and Hezbollah, basically taking power and taking him, something that only sets off the alarms of the US if it was worrying a mature and a regime associated with the Cuban regime that has brought so many misfortunes to humanity, we cannot even imagine the level of threat posed by Mr. Tareck el Aissami and his ties to Iran, as well as Hezbollah, many people are in these moments in total despair because they can see the lack of forceful action on the part of the world and this is closely related to the US presidential elections, where if everything goes well, it ends up electing President Trump and there yes friends having nothing to lose The republican administration could act for the freedom of Venezuela, so if we have waited 20 years with patience that is truly incredible, we have to wait r these very important results that will define the course of the world, where if Trump is elected and I show them in a video, he will achieve the freedom of Venezuela and Cuba, which are closely related.
En venezuela Tareck el Aissami se está convirtiendo rápidamente en el hombre más poderoso del régimen usando sus vínculos con irán y Hezbollah, básicamente arrasando con el poder y quedándose lo él, algo que solamente enciende las alarmas de los EE.UU. si era preocupante un maduro y un régimen asociado al régimen cubano que ha traído tantas desgracias a la humanidad, no nos podemos ni siquiera imaginar el nivel de amenaza que representa el señor Tareck el Aissami y sus vínculos con irán, así como Hezbollah muchas personas están en estos momentos en desesperación total porque pueden ver la falta de acción contundente por parte del mundo y esto está muy relacionado a las elecciones presidenciales de EE.UU., donde si todo sale bien se termina eligiendo el presidente Trump y ahí sí amigos al no tener nada que perder la administración republicana, podrían actuar en pro la libertad de venezuela, por eso si hemos esperado 20 años con una paciencia que de verdad es increíble tenemos que esperar estos resultados tan importantes que definirán el rumbo del mundo, donde si se elige Trump y y se los muestro en un video va a lograr la libertad de venezuela y de cuba, que están sumamente relacionados.