Missiles targeting neighbors. // Misiles apuntando a vecinos.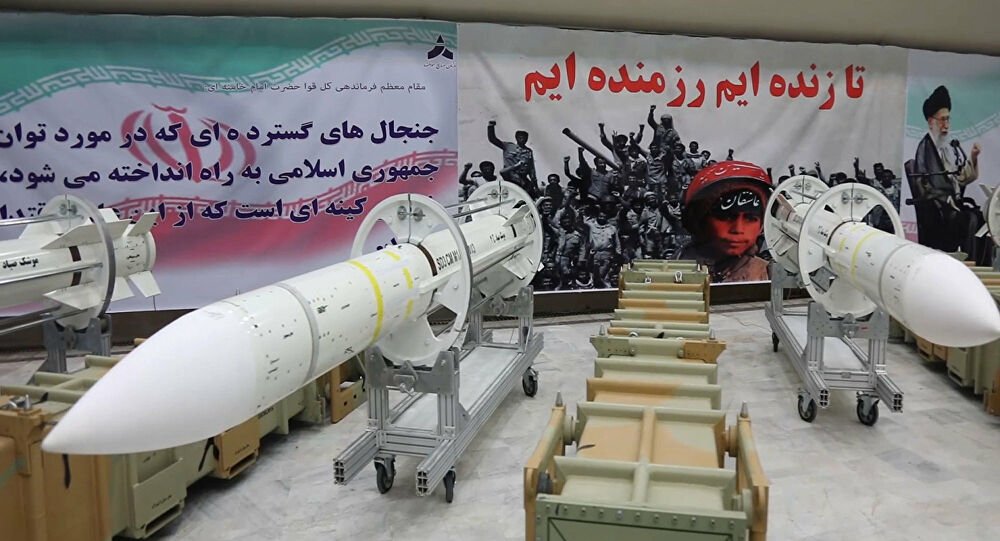 Souce
It is essential to begin with a worrying statement by the current president of Colombia, President Duque, who would have directly accused Maduro of managing the purchase of missile equipment with the help of Iran, as the President of Colombia Iván Duque would have assured something that has brought a series of Consequences worldwide, especially due to the perspective in which the world begins to see the Maduro regime, Iván Duque would have assured that his administration has information that the government of the questioned Venezuelan president Nicolás Maduro has managed these purchases through Iran. one of the main enemies of the USA and of the peace of the entire American continent.
During a virtual conversation called "commitment to the future of the Colombian," he expressed that there is information from international intelligence organizations, that is, it is not an invention of Colombia, as it surely says in the left-wing media, but rather of an International who work with them where it is shown that there is an interest of the Venezuelan dictatorship to acquire medium and long-range missiles through Iran, said president would have added according to information he has that the moment has not yet arrived in Venezuela but that They have been making these approaches, particularly with the instruction of Padrino López.
Es indispensable comenzar con una preocupante declaración del actual presidente de Colombia el presidente duque que habría acusado directamente a maduro de gestionar la compra de equipos con misiles con ayuda de irán, como el presidente de Colombia Iván Duque habría asegurado algo que ha traído una serie de consecuencias a nivel mundial sobre todo por la perspectiva en la que el mundo comienza a ver al régimen de maduro, Iván Duque habría asegurado que su administración posee información de que el gobierno del cuestionado mandatario de venezuela Nicolás Maduro ha gestionado dichas compras a través de irán uno de los principales enemigos de los EE.UU. y de la paz de todo el continente americano.
Durante un conversatorio virtual denominado "compromiso por el futuro al colombiano" expresó que hay información de organismos de inteligencia de carácter internacional, es decir, no se trata de un invento de Colombia, como seguramente dice en los medios de izquierdas, sino que de carácter internacional que trabajan con ellos donde se muestra que hay un interés de la dictadura venezolana de adquirir unos misiles de mediano y largo alcance a través de irán a dicho mandatario habría agregado según información que posee que el momento todavía no ha llegado a venezuela pero que se han venido haciendo esas aproximaciones, particularmente con la instrucción de Padrino López.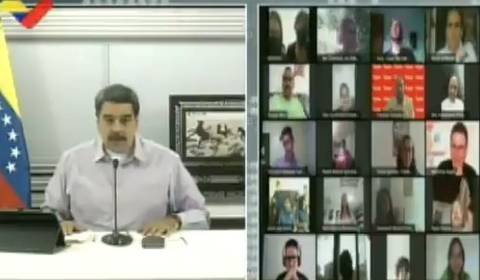 Souce
The Colombian president would have highlighted in reference to the Venezuelan defense minister Padrino, through his twitter account, Padrino López replied that Duque is trying to divert attention to Venezuela again, launching the false positive strategy as a decoy, taking advantage of the situation Geopolitics, the Iranian government has not publicly commented on Colombia's accusations.
He would also have made another warning, so that friends realize where things are going with the Venezuelan regime directly confronting the US, obviously in alliance with China, Iran and Russia, Duque indicated that there are irregular armed groups that operate on the border with Venezuela that receive support from the Venezuelan regime, as Duque points out that they have intelligence information that there are members of the Venezuelan guard who are triangulating moments from other countries, a lot of attention particularly from Russia and Belarus, to add pressure to This thematic mature friends would also have announced that they will study the purchase of missiles from Iran "which is not a bad idea" obviously referring to the denunciations of the Colombian president Iván Duque.
Habría destacado el presidente colombiano en referencia al ministro de la defensa de venezuela Padrino, a través de su cuenta de twitter, Padrino López respondió que Duque intenta desviar de nuevo la atención hacia venezuela, lanzando como señuelo la estrategia del falso positivo, aprovechándose la situación geopolítica, el gobierno de irán no ha comentado públicamente sobre las acusaciones de Colombia.
También habría hecho otra advertencia, para que amigos se den cuenta hacia dónde están caminando las cosas con el régimen venezolano enfrentándose directamente a los EE.UU., obviamente en alianza con China, Irán y Rusia, Duque indicó que hay grupos irregulares armados que operan en la frontera con venezuela que reciben apoyo del régimen venezolano, como Duque destaca que tienen información de inteligencia de que hay miembros de la guardia venezolana que están triangulando momento proveniente de otros países, mucha atención particularmente de Rusia y de Bielorrusia, para sumarle presión a esta temática amigos maduro también habría anunciado que estudiará la compra misiles a Iran "que no es mala idea" haciendo referencia obviamente a las denuncias del presidente colombiano Iván Duque.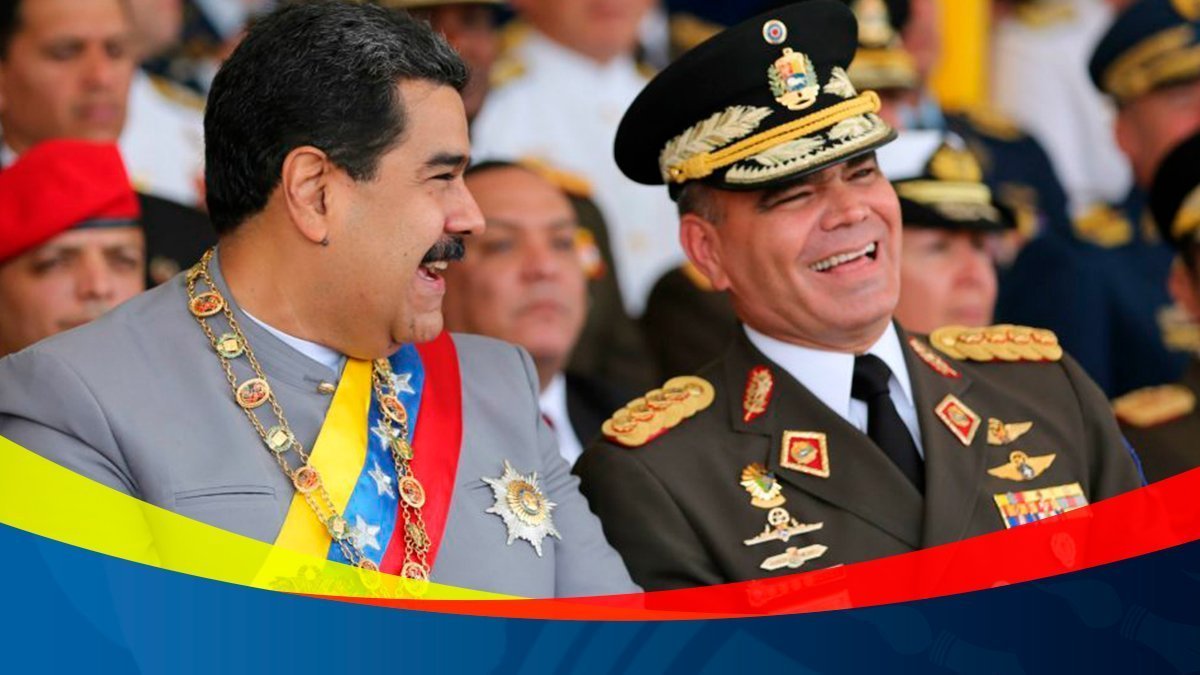 Souce
"You have to see what they have, if they are short-medium or long-range and if it is within our possibilities," he said ironically while instructing the Chavista defense minister to take note, he would have assured that Venezuelans are not prohibited from buying what they need, " Iran has the possibility of selling it if they have the possibility of buying it good idea Iván Duque approved "he is going to do it, we are going to do it then we are going to see it, we have to study it, he said that in the eyes of the international community, especially the United States, Colombia, Brazil is not welcome at all, but it highlights the nature of the problem that exists in Venezuela.
"hay que ver que tienen, si de corto mediano o largo alcance y si está en nuestras posibilidades" dijo con ironía mientras instruye al ministro de la defensa chavista que tome nota, habría asegurado que venezolano no tiene prohibición la comprar lo que necesita, "irán tiene posibilidades de venderle si ellos tienen posibilidades de comprarlo buena idea Iván Duque aprobado" lo va a hacer lo vamos a hacer entonces vamos a ver hay que estudiarlo dijo maduro esto ante los ojos de la comunidad internacional sobre todo de Estados Unidos, Colombia, Brasil no es para nada bien visto, pero destaca la naturaleza del problema que existe en venezuela.