Relationship of the Venezuelan tyranny with the "Government" of Spain. // Vínculos de la tiranía Venezolana con la "Gobierno" de España.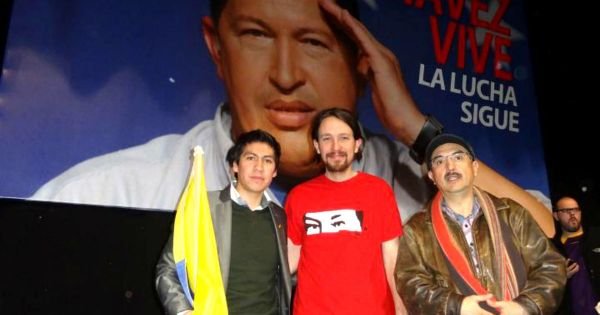 Souce
A relationship in the case of Mr. Alexa and Mr. Capriles with the Venezuelan regime has been discovered in the last hours, we are going to start first with one of the allies who do not say they are allies frontally but they really are, referring to the mysterious link between the Spanish socialist government and the Venezuelan regime. A few days ago it was a scandal what was discovered regarding the financing of the Hugo Chávez regime to the party we can, which was basically founded by the socialism of the 21st century to come to power in Spain 'and support the atrocities committed by the socialism of the 21st century in Venezuela, in Bolivia, in different countries.
Se ha descubierto en las últimas horas relación en el caso del señor Alexa y el señor Capriles con evidentemente el régimen venezolano, vamos a comenzar primero con uno de los aliados que no dicen ser aliados frontalmente pero realmente lo son, refiriéndonos a el misterioso vínculo entre el gobierno socialista español y el régimen venezolano. Hace algunos días fue un escándalo lo que se descubrió con respecto al financiamiento del régimen de Hugo Chávez al partido podemos que fue básicamente fundado por el socialismo del siglo 21 para llegar al poder en España' y respaldar las barbaridades cometidas por el socialismo del siglo 21 en venezuela, en Bolivia, en distintos países.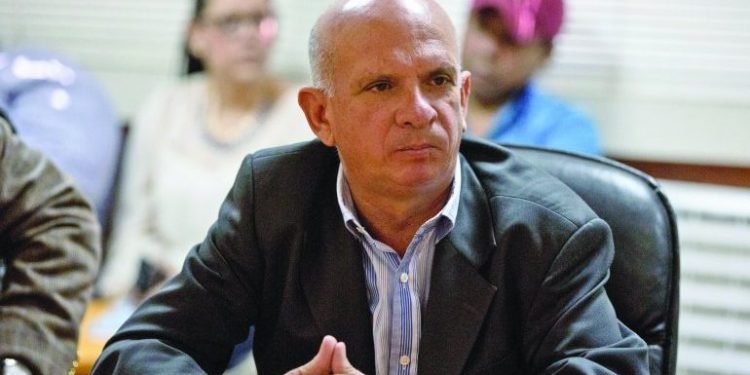 Souce
We are going to go deeply into this topic friends and in that the web portals have published something very interesting that continues to fill this great puzzle that makes one understand why the Carvajal Chicken mysteriously disappeared when there is an internal debate in the Spanish government whether or not it should Being extradited and the thousands of scandals that exist between the Spanish socialist government and the regime, are more than two million dollars. The regime financed Pablo Iglesias and his comrades from Podemos.
Vamos a entrar a profundidad en este tema amigos y en que los portales web han publicado algo muy interesante que continúa llenando este gran rompecabezas que hace entender el por qué el Pollo Carvajal misteriosamente desapareció cuando existe un debate interno en el gobierno español si debía o no ser extraditado y los miles de escándalos que existen entre el gobierno socialista español y el régimen, son más de dos millones de dólares el régimen financió a pablo iglesias y a sus camaradas de Podemos.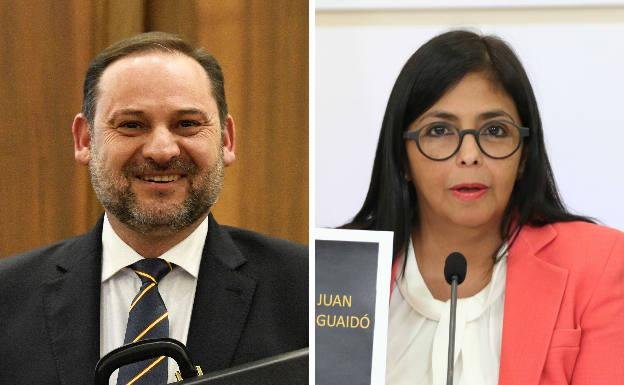 Souce
The accusations indicate that Delcy Rodríguez made payments to a Spanish foundation that disappeared just when the Podemos party was born but was later replaced by another body born under the coordination of Rafael Correa and Alfredo Serrano, one of the advisers of the Venezuelan economic disaster, a designated Foundation through which Pablo Iglesias Legal did all the financing and collection of his consultancies in various parts of the world, thus receiving money from the Hugo Chávez regime on a regular basis.
Las acusaciones señalan que Delcy Rodríguez realizó unos pagos a una fundación española que desaparece justo cuando nace el partido Podemos pero que luego es sustituida por otro órgano nacido bajo la coordinación de Rafael Correa y Alfredo serrano uno de los asesores del descalabro económico venezolano, una señalada fundación a través de la cual pablo iglesias legal hizo todos los financiamientos y cobros de sus asesorías en varios lugares del mundo, recibiendo dinero así del régimen de Hugo Chávez de forma habitual.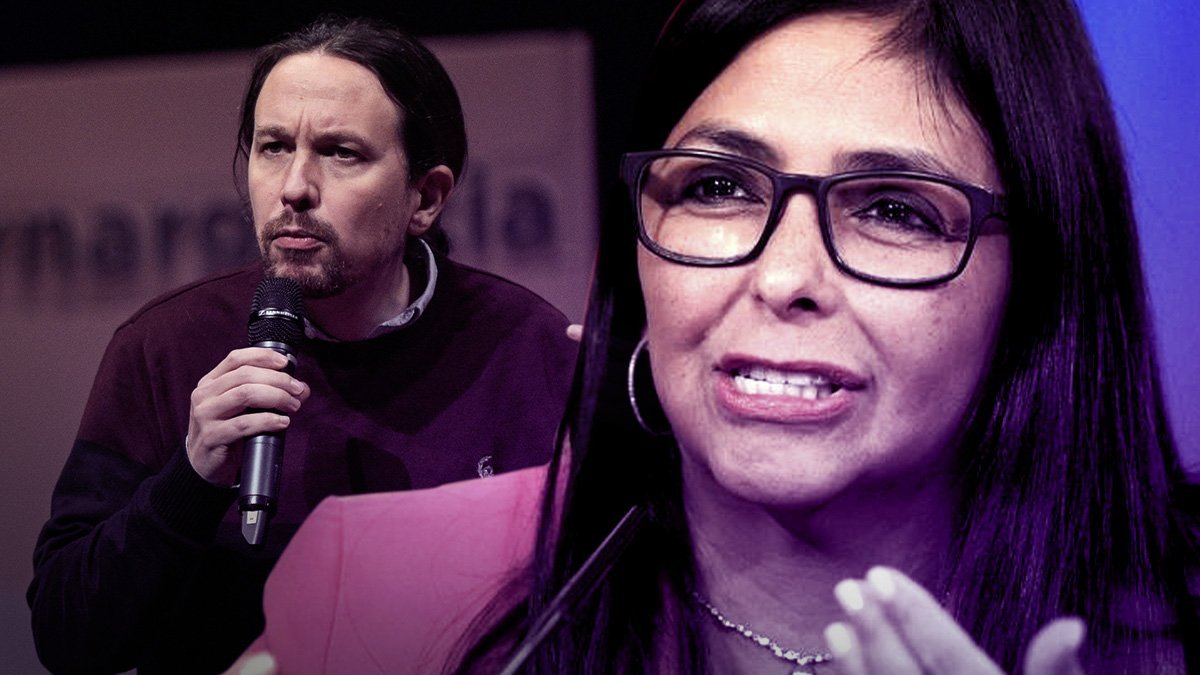 Souce
This foundation of Podemos called CEPS and as according to this investigation, the person in charge of making these payments according to the first report was Delcy Rodríguez, the senior official who supposedly gave money from the different departments, ministries and companies through which it passed, such as the global amount of money that the Podemita foundation and eight of its activists received between 2006 and 2014 is one million 856 thousand euros approximately two million dollars. This then explains the not so mysterious behavior of Spain with respect to the issue of Venezuela and its links with the Venezuelan regime, as highlighted by the fact that collaboration agreements signed by the protagonist of that scandal that occurred in Spain 'called DelcyGate, allowed churches and that his radical left party will have a considerable source of more than 2 million dollars that served to finance the political operation that has brought them closer to taking power,
Unusual that details continue to emerge of the relations of Mr. Pablo Iglesias in Spain 'with the Venezuelan regime and not only friends, we also see on the other side Mr. Zapatero' obviously investigated for his links with Venezuelan gold that according to Piedad Cordoba ally of the regime of Venezuela revealed what we all know that they would be paying Mr. Zapatero with gold mines, on the other hand we also have a very dangerous position that of Mr. Borrell in Europe advocating and a lot of attention with this point to legitimize the election process the path taken by Mr. Capriles and the rest of the system's collaborators.
Esta fundación de podemos llamadas CEPS y como según esta investigación la encargada de realizar dichos pagos según primer informe fue Delcy Rodríguez la alta funcionaria quien supuestamente dio dinero desde los diferentes departamentos ministerios y empresas por las que fue pasando, como la cifra global de dinero que la fundación Podemita y ocho de sus activistas recibieron entre los años 2006 y 2014 es de un millón 856 mil euros aproximadamente dos millones de dólares. esto explica entonces el comportamiento no tan misterioso de España con respecto al tema de venezuela y sus vínculos con el régimen venezolano, como destacan que convenios de colaboración firmados por la protagonista de aquel escándalo que ocurrió en España' llamado del DelcyGate, permitieron que iglesias y que su partido de izquierda radical contarán con una estimable fuente de más de 2 millones de dólares que les sirvió para financiar la operación política que los ha acercado a tomar el poder,
Insólito que siguen surgiendo detalles de las relaciones del señor pablo iglesias en españa' con el régimen venezolano y no solamente el amigos también vemos por el otro lado el señor zapatero' obviamente investigado por sus vínculos con el oro venezolano que según piedad córdoba aliada del régimen de venezuela reveló lo que ya todos sabemos que le estarían pagando con minas de oro al señor zapatero, por el otro lado también tenemos una postura muy peligrosa la del señor Borrell en Europa abogando y mucha atención con este punto por legitimar el proceso de las elecciones parlamentarias el camino tomado por el señor Capriles y el resto de los colaboradores del sistema.