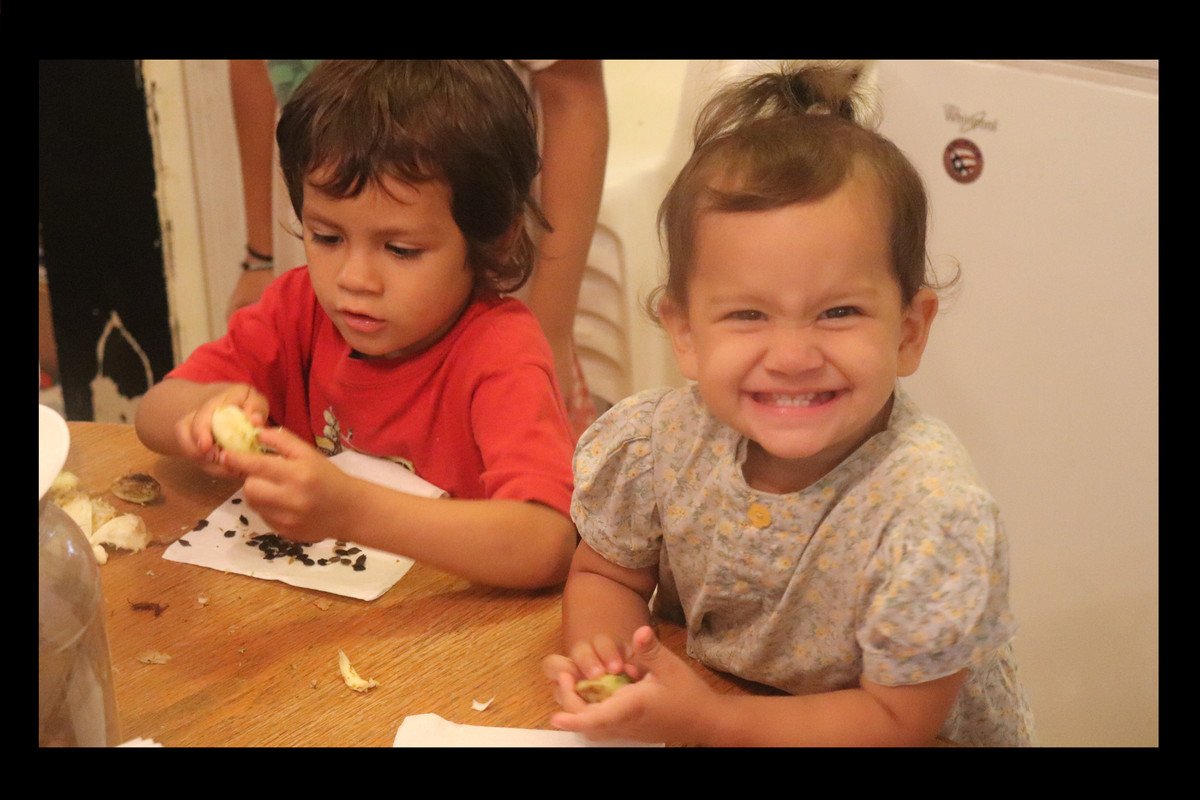 And not only that, they WANT to!
Willing, and even able, even at one year old! I've noticed in my fatherhood that early on, children want to help out. Often, this willingness appears even before the ability to actually help. Unfortunately, many parents only see the lack of skill, and therefore tell the little children, which eventually discourages the willingness. I've learned to allow them "help" even when they aren't really able. This helps encourage the willingness, and also allows them to build the skills of helping way before they otherwise would. Then, they can actually help sooner, and they'll still want to , because they have not been discouraged and told "No, you cannot help." In these photos, Monster Truck (Age 7) was working on harvesting some seeds for the Achocha Cucumbers. Soon, Buddy-Pepper (Age 3) eagerly pulled up a chair and began to help as well. Not wanting to be left out, Belle-Pepper (Age 1) asked to help as well, and sure enough, she did! Enjoy the photos!

Achocha Cucumber Seed Harvest Photos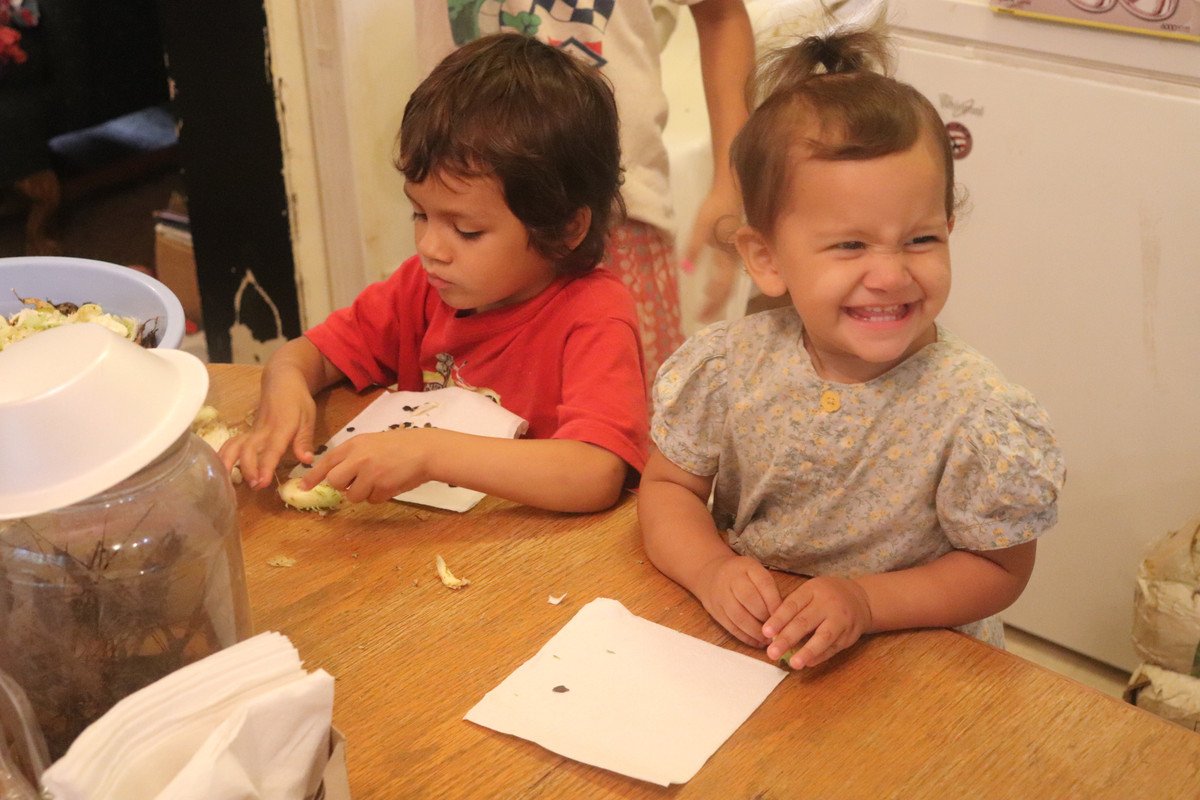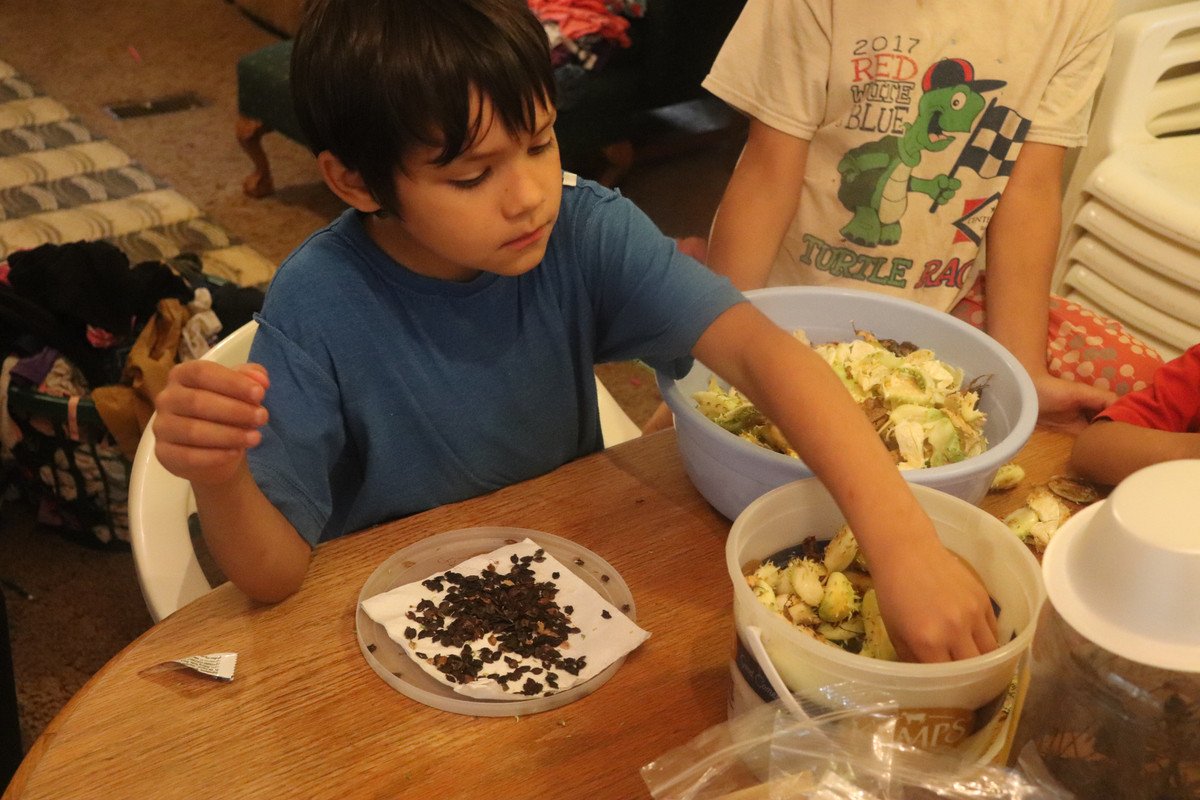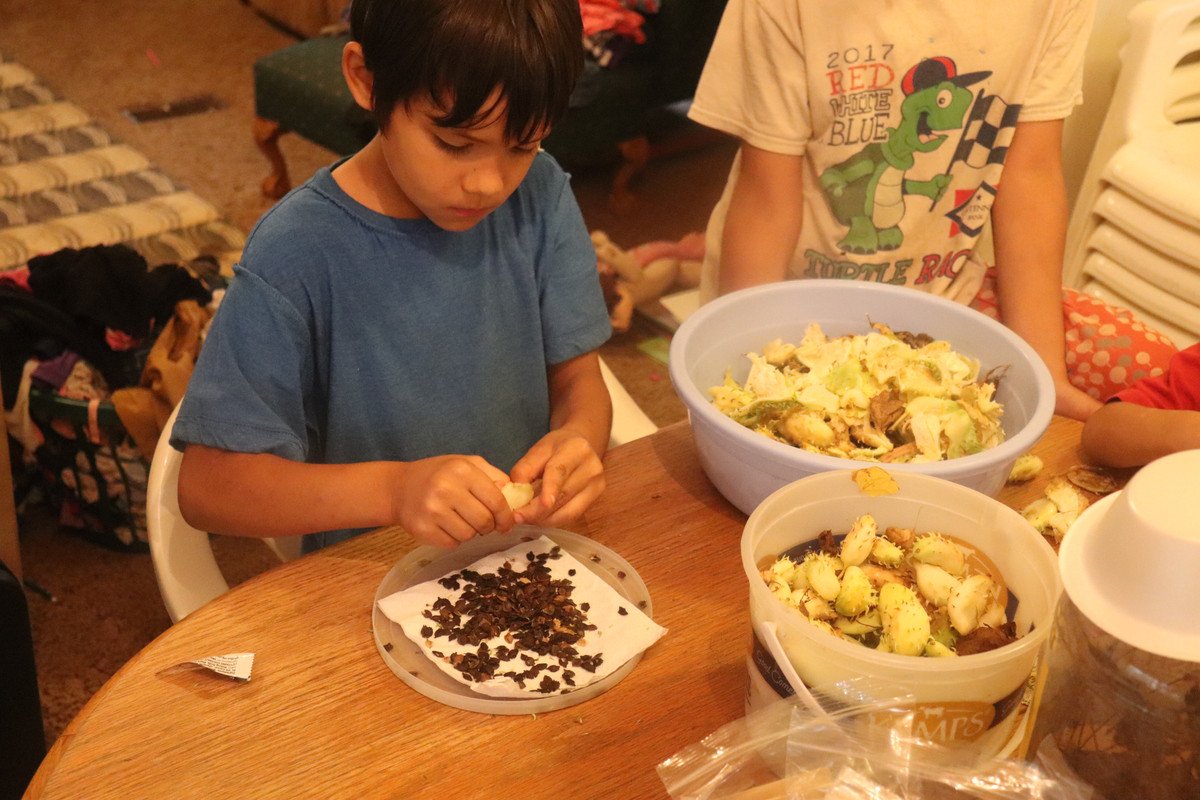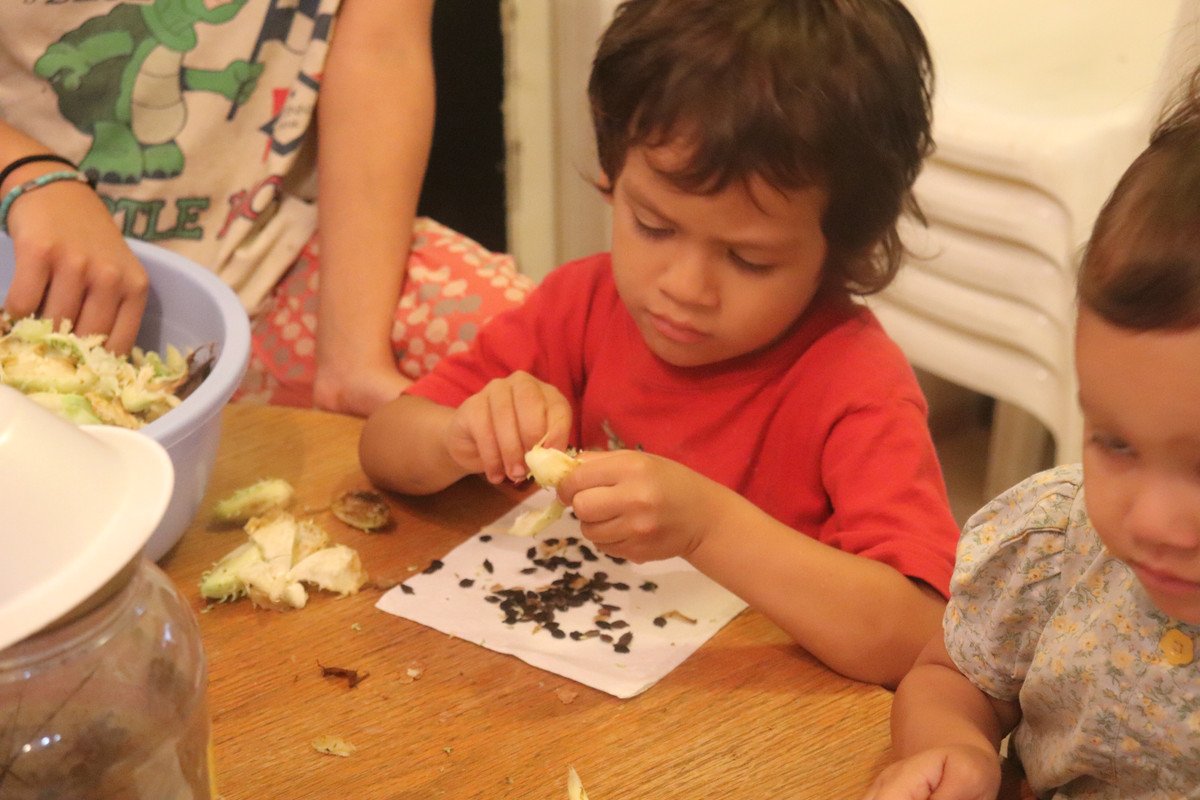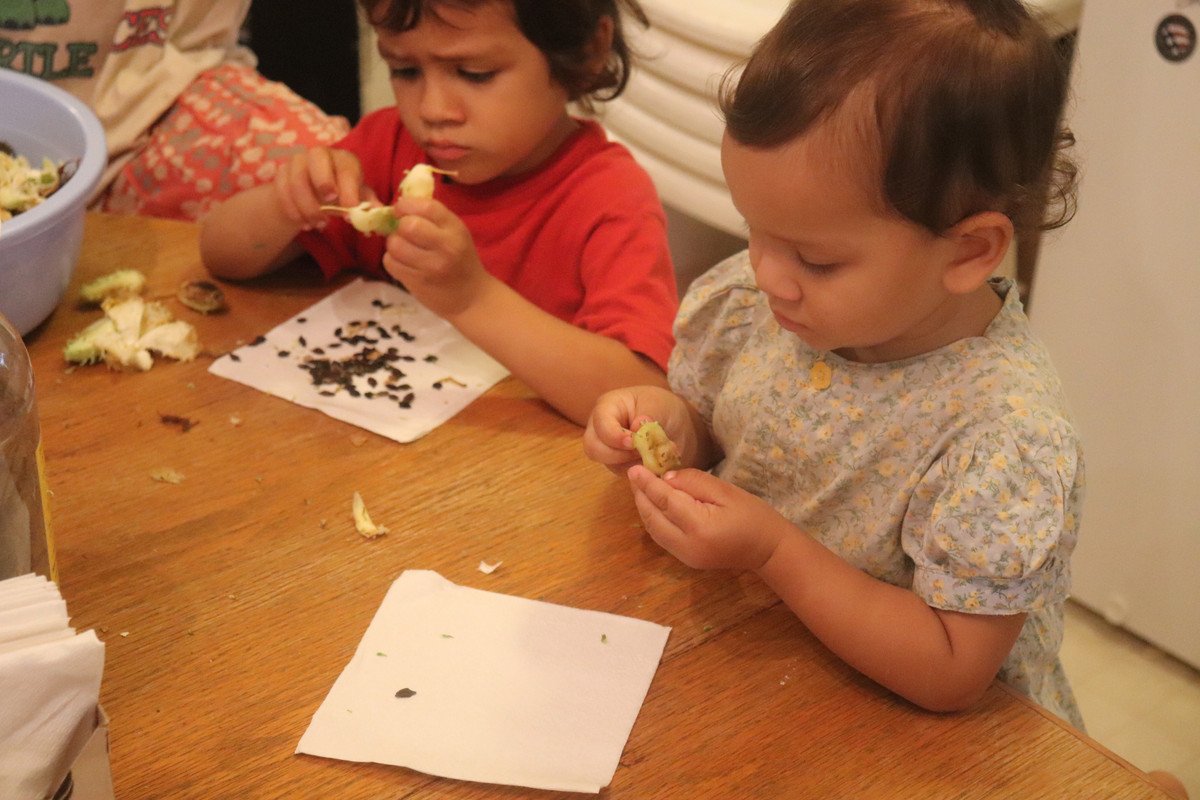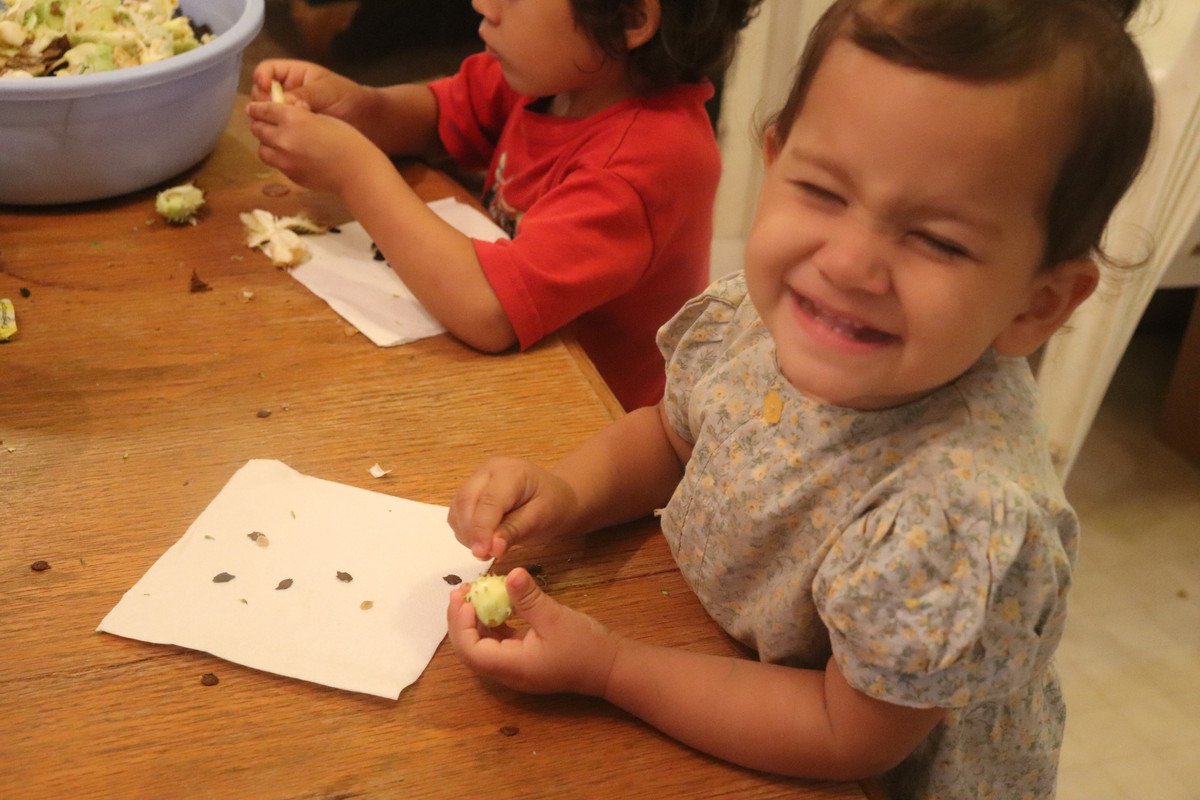 Until next time…
Make today special!
---