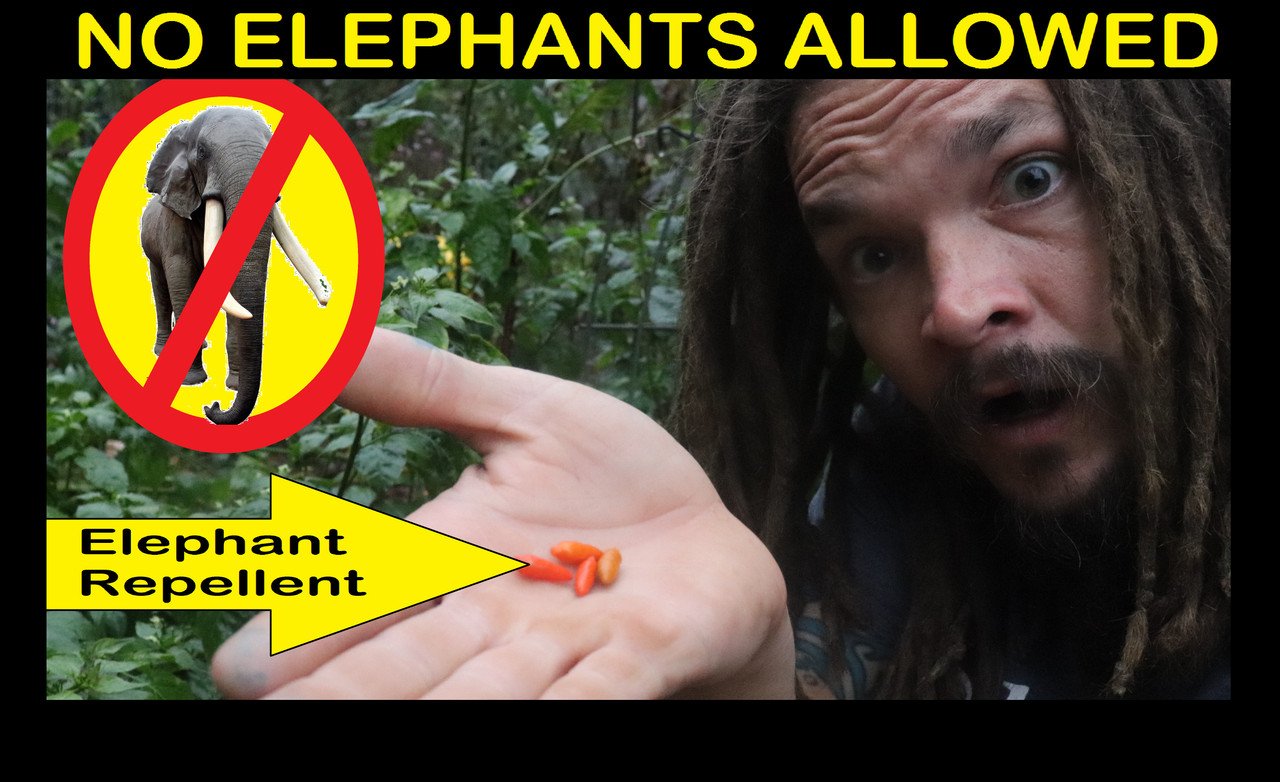 There's no elephants in my garden this year!
At the moment, there are no elephants in my garden. Interestingly enough, I am growing my own elephant repellent, so that may have something to do with it.
In Uganda, farmers grow a certain pepper to make elephant repellent out of. I happened upon some seeds for these peppers, so now I too am growing them. While I'm still not sure of the type of pepper, or its actual name, it does remind me of some of the pequin peppers I've encountered in South Texas and Northern Mexico, but with a Ghost Pepper-like flavor. If you know more about this pepper, please let me know. I just know that it grows well for me, and I really like the flavor.

Growing My Own ELEPHANT REPELLENT - Video

Until next time…
Make today special!
---