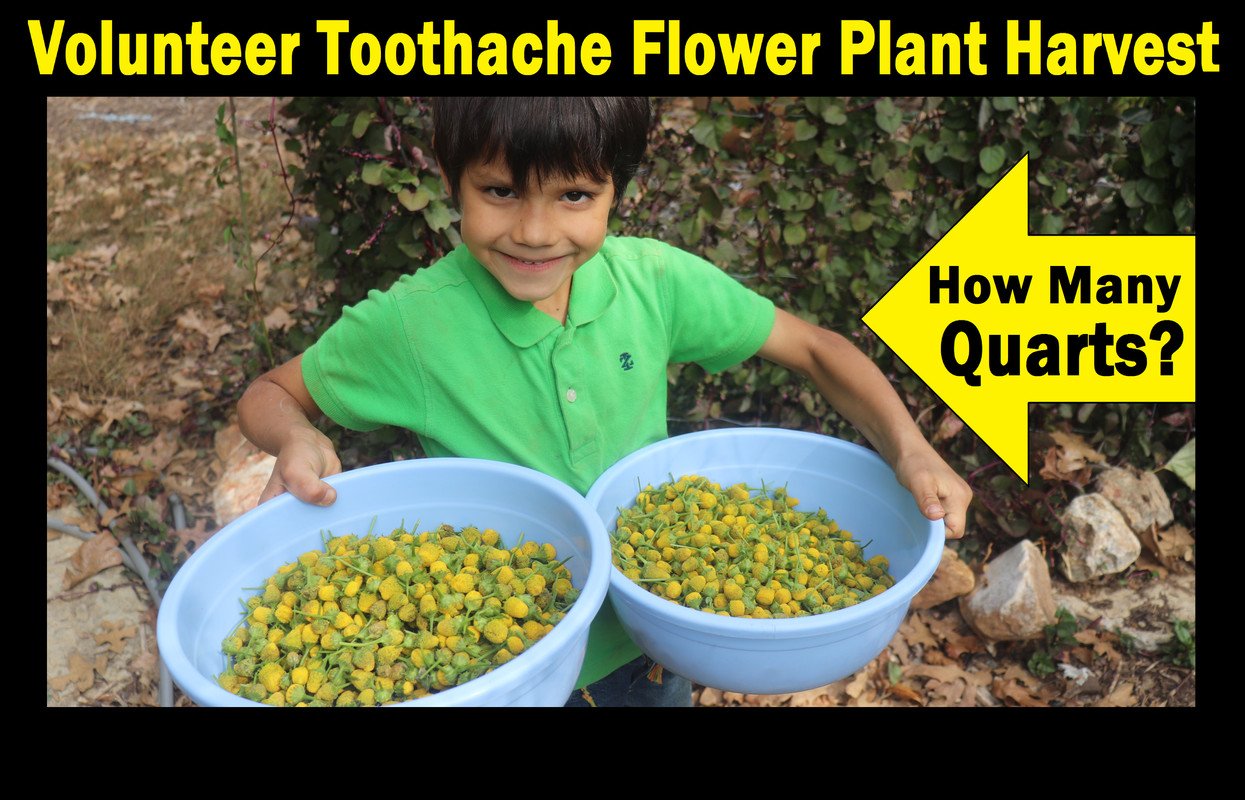 Wow, what a harvest!
With the growing season coming to an end, I want to make sure to finish getting the harvest in. This time, it was the Toothache Flower Plants, which I did not even plant this year. With the help of Grandpa-Pepper and my oldest son, we brought in an impressive harvest, especially considering the fact that I did not plant any.

Volunteer Toothache Plant Harvest - How Many Quarts? - Video

Until next time…
Make today special!
---