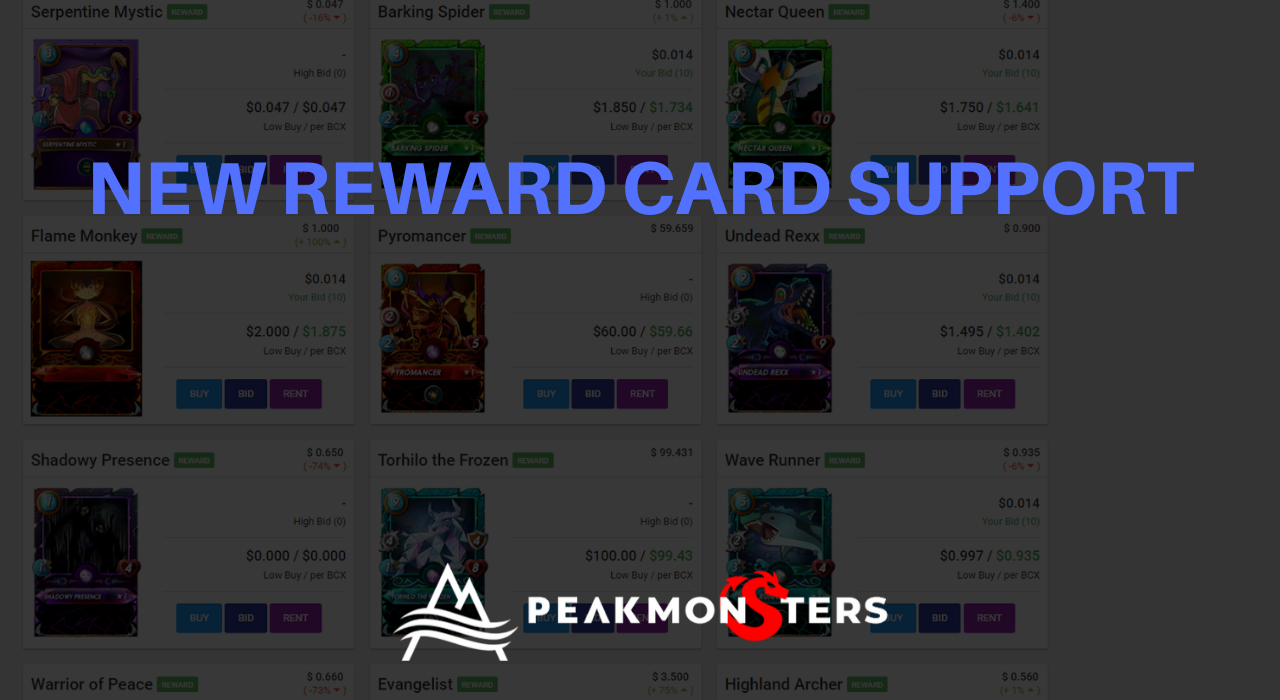 SUPPORT FOR NEW SPLINTERLAND CARDS
https://peakmonsters.com/
We are supporting the new Reward Cards.
The edition of the reward cards that look like untamed and burn and combine like untamed are now also supported.
TEMPORARILY BROKEN... BACK UP
When the new cards were released a few hours ago they broke the site because they also came with a change to the backend of Splinterlands API.
"there is a new tier property in the card details which is set to 4 for these new cards, which indicates that they burn and level like Untamed cards" @yabapmatt
We fixed several parts of our code and started to reference this new card stat.
We have tested and think everything is working accordingly.
However we would appreciate our users to double check and let us know if anything is off.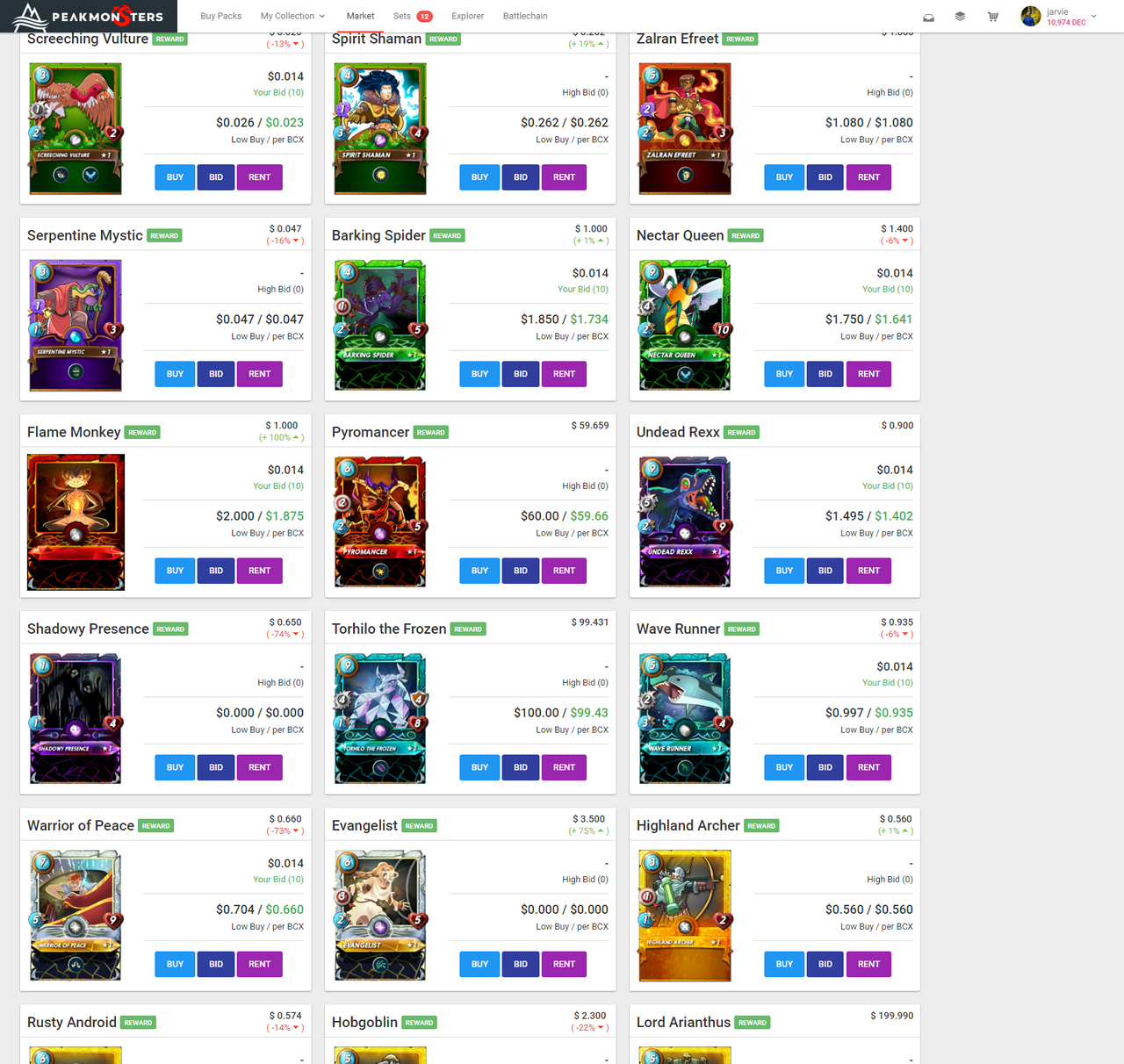 OTHER THINGS
We've moved the cards that don't have cards for sale to the END of the list previously they were showing $0 and showed up at the beginning of the market list even without any cards for sale
Splinterlands API presently has a bug for the Per BCX price... we expect that to be resolved by them quickly now that we've reported it.