Just a quick word to make sure our users know that:
The Power Up promotion works buying packs on PeakMonsters.com
https://peakmonsters.com/packs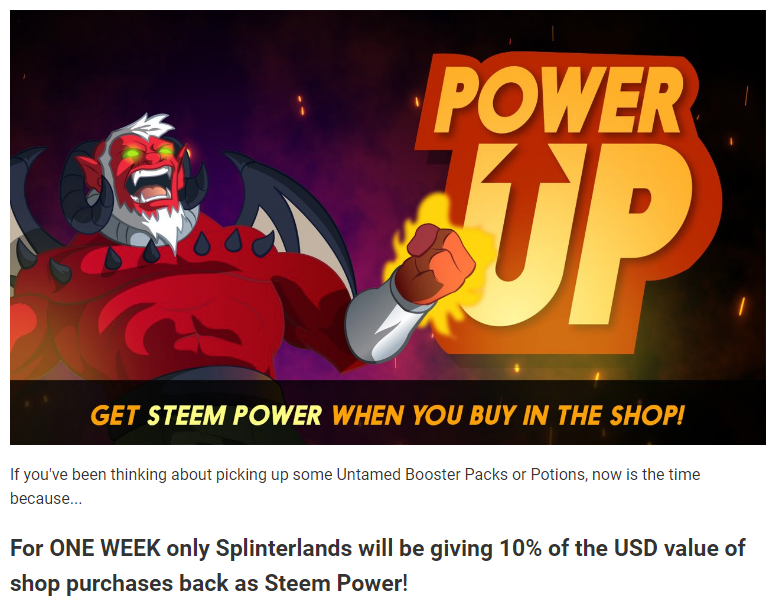 ---
Peakmonsters Buying
We facilitate a transaction between you and @steemmonsters account. Therefore there is virtually no difference between you buying through our site. It's identical wallet transaction as if you bought on their site.
Let me put it this way you're not buying from Peakmonsters.com... We're just a portal.
So yes you'll get your promotional SteemPower sent to your account.
Already several users have bought 5,10,100, 500 packs and many of them have taken advantage of buying some DEC to make the purchase cheaper.
Please let us know if you buy 100-500 packs with DEC and you'd like me to manually send you a profit sharing proportion since it's not automated.
---
PEAKMONSTERS COMMUNITY
This is being added to the c/Peakmonsters Community which you can presently find here
https://beta.steempeak.com/c/hive-126911
This is where you'll stay up to date with all things PeakMonsters and be able to share reviews, hot-tos and interact with support.