If STEEM price plummets due to the Hive fork and users selling their Steem then you may want to be careful with cards you have listed on the market.
We await word from @splinterlands as to what they'll do with the price feed or even perhaps suspend trading in Steem/SBD until price finds a new resting place.
In case you want to DE-LIST your cards in bulk we have just the tool
BULK VIEW ... TO THE RESCUE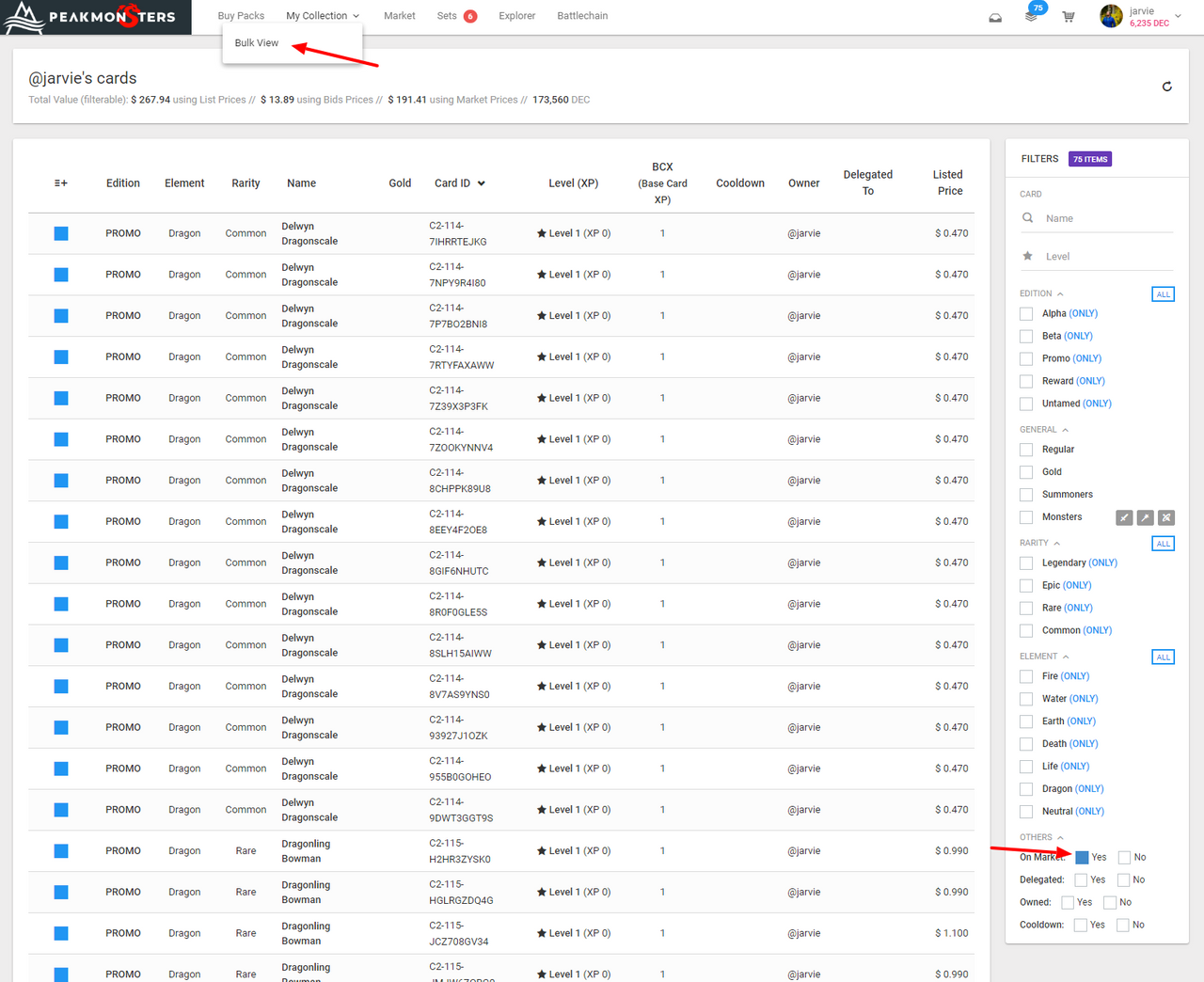 It can take literally seconds to unlist hundreds and hundreds of cards.
Relisting them may be a pain and there may be no issue and splinterlands may address it in time... but just in case there's the tool. We await word.
THEORETICAL SCENARIO
However don't be surprise if the following happens right after the FORK ...even in just minutes. I know lots of users who are looking to dump their Steem on a market. That means the price could go from 30 cents down to who knows what... but let's say 10 cents ... in a matter of minutes unless there is a strong buying force buying up steem on the other end. (justin sun?)

You can see the price feed from Splinterlands themselves on our site.
This price feed won't update as fast as the price goes down on a site like bittrex. So at the time you could essentially buy steem for 10 cents the price feed may still show 30 cents. That means you'll still be paying for cards as if your steem is worth 30 cents. aka a 90 cent card for 3 steem. Even though it only cost you 30 cents to buy that steem on a market. And in the end the card seller gets only 30 cents worth of steem.
This isn't the fault of @splinterlands... they should probably address it though.
THIS IS YOUR WARNING
There will be buyers of cards with that steem after the HIVE FORK. I may even be one of those buyers... i will have lots of steem that i want to sell or use.
PLEASE CORRECT ME IF I'M WRONG
If i have thought this through incorrectly please let me know if the comments.
In the meantime I (@jarvie) have removed my cards from the market until i hear more