I am in Moab Utah doing some couple pictures and we got up at 5am to go visit a cool arch.
Here's a picture I took of my friends who are getting married in April.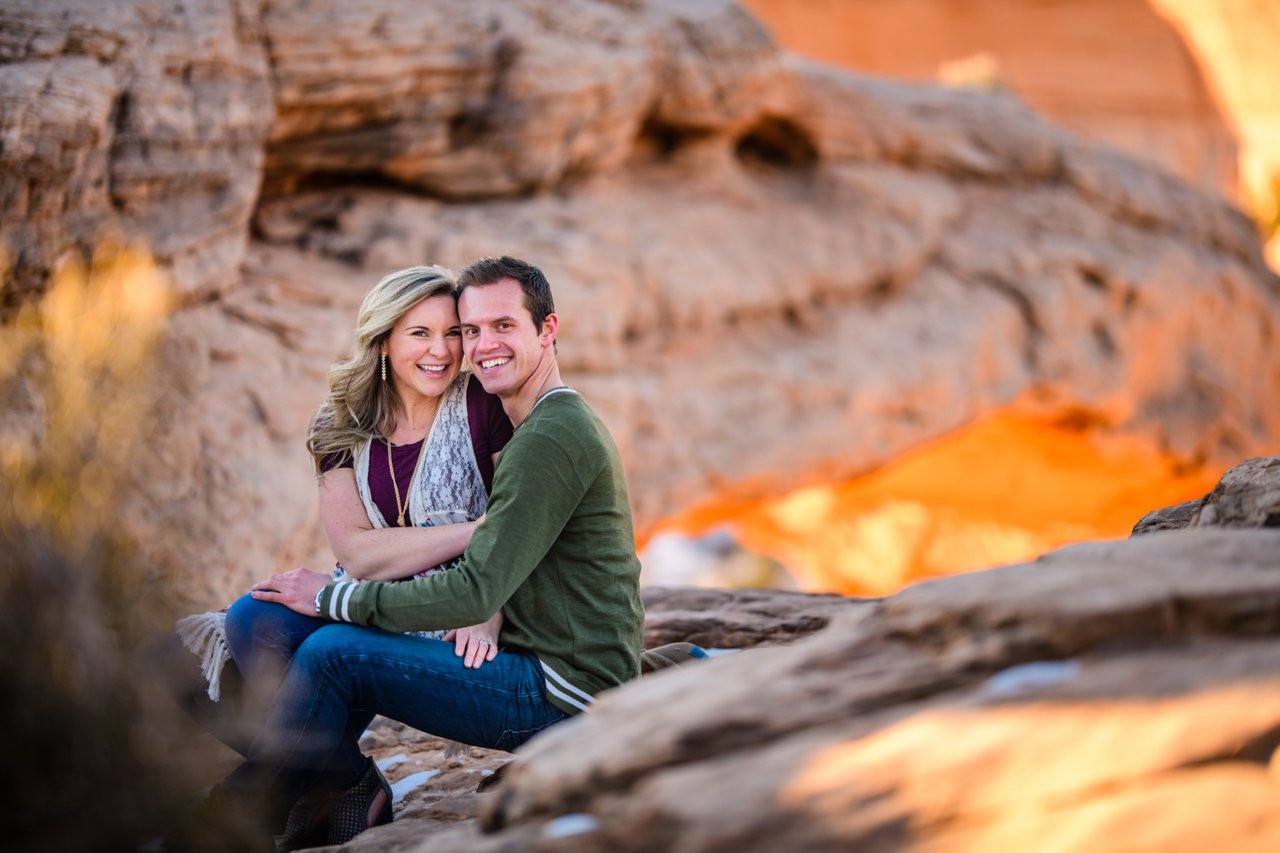 I've yet to go through their pictures (400+)... but i did download them to the computer and was interested to see how these turned out. You notice the bottom of the arch is really red because of the early morning rays shining right on it.
Posted in Picture A Day Community