Until a few years ago, medicinal plants have regained their importance in ancient cultures, such as in Greece. They were sold in herbalists, but are treated as pharmaceutical principles. The word pharmacist included the Greek word farmakon, which means "herb to cure and enchant" (Natural, 1998)
Currently, Natural Products are determined as the whole substance as all the substance of animal, vegetable or mineral origin, which has been conditioned for pharmacotherapeutic use (Gaceta Oficial No. 37006 of the Medicines Act)
Natural products are used as an alternative for the treatment of certain conditions, reducing the use of synthetic ingredients, petroleum derivatives and toxic components for the body.
Taking advantage of the benefits of plants as natural ingredients. )
As we can see, natural products have been around for a long time, only they had been displaced by traditional products due to the speed of action, in many cases, these traditional products due to the extraction of the pure compound from plants and the potentiation with other chemical substances or by the synthesis of chemical compounds emulating improved natural compounds.
Thus creating resistance or rejection by our body to these compounds, making us resort to less invasive and friendlier natural medicine.
Spanish
Hasta hace algunos años las plantas medicinales, han retomado la importancia que tenían en las antiguas culturas, como en Grecia. Se vendían en herbolarios, pero son tratados como principios farmacéuticos. La palabra farmacéutico incluidos del vocablo griego farmakon, que significa "hierba de curar y hechizar" (Natural, 1998)
En la actualidad los Productos Naturales están determinados como toda la sustancia de como toda la sustancia de origen animal, vegetal o mineral, que ha sido acondicionado para el uso farmacoterapéutico (Gaceta Oficial N ° 37006 Ley de Medicamentos)
Los productos naturales, se utilizan como alternativa para el tratamiento de ciertas afecciones, disminuyendo el uso de ingredientes sintéticos, derivados del petróleo y componentes tóxicos para el cuerpo
Aprovechando los beneficios de las plantas como ingredientes naturales. )
Como vemos, los productos naturales tienen bastante tiempo existiendo, solo que habían sido desplazados por los productos tradicionales por la rapidez de acción, en muchas ocasiones, estos productos tradicionales por la extracción del compuesto puro de las plantas y la potenciación con otras sustancias químicos o por la síntesis de compuestos químicos emulando de forma mejorada compuestos naturales.
Creándose así, resistencia o rechazo por parte de nuestro organismo a estos compuestos, haciéndonos recurrir a la medicina natural menos invasiva y mas amigable con nosotros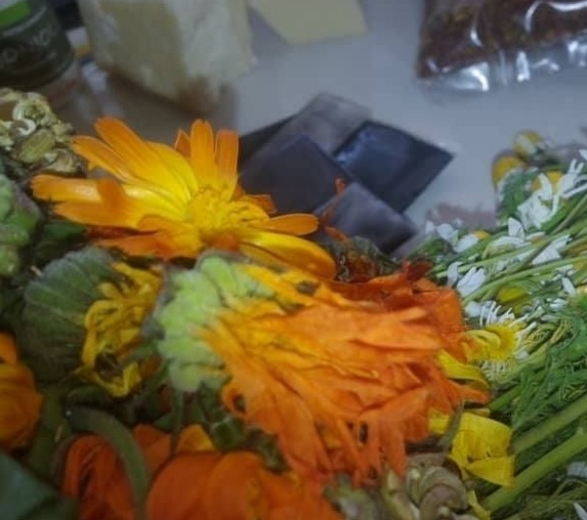 Bibliografía
Gaceta Oficial N ° 37006 Ley de Medicamentos. (sf) Derechos. Recuperado el 3 de marzo de 2020, de http://www.derechos.org.ve/pw/wp-content/uploads/ley_medicamentos.pdf
ISO 16128: 1. (2016) "Directrices sobre definiciones y criterios para ingredientes y productos cosméticos naturales y orgánicos. YO ASI.
Natural, M. (1998). Las Hierbas Curativas. Madrid: Bloque Editorial DEARMAS.