My entry to @adalger's #amazingnature contest. check his post Here for more info.
As most of you know I live on P.E.I. in Eastern Canada and January is a month when Ole Man Winter blows lots of snow and cold air our way.
Yesterday was no exception and the birds and squirrel were coming around in the morning to see what food I put out. They got fed early and by noon the back deck was covered in snow.
Often there will be ravens but they have been timid to come to close lately and I was surprised to suddenly see one sitting on the deck railing. The big bird landing this close to the kitchen window must be a sign of more snow coming this way.
The deck was already covered in snow but I could see the raven was cold and hungry. Small icicles were hanging from his beak.
What to give him? I had juice left over from cooking steak and dipped a couple slices of bread in it and tossed it out on the deck.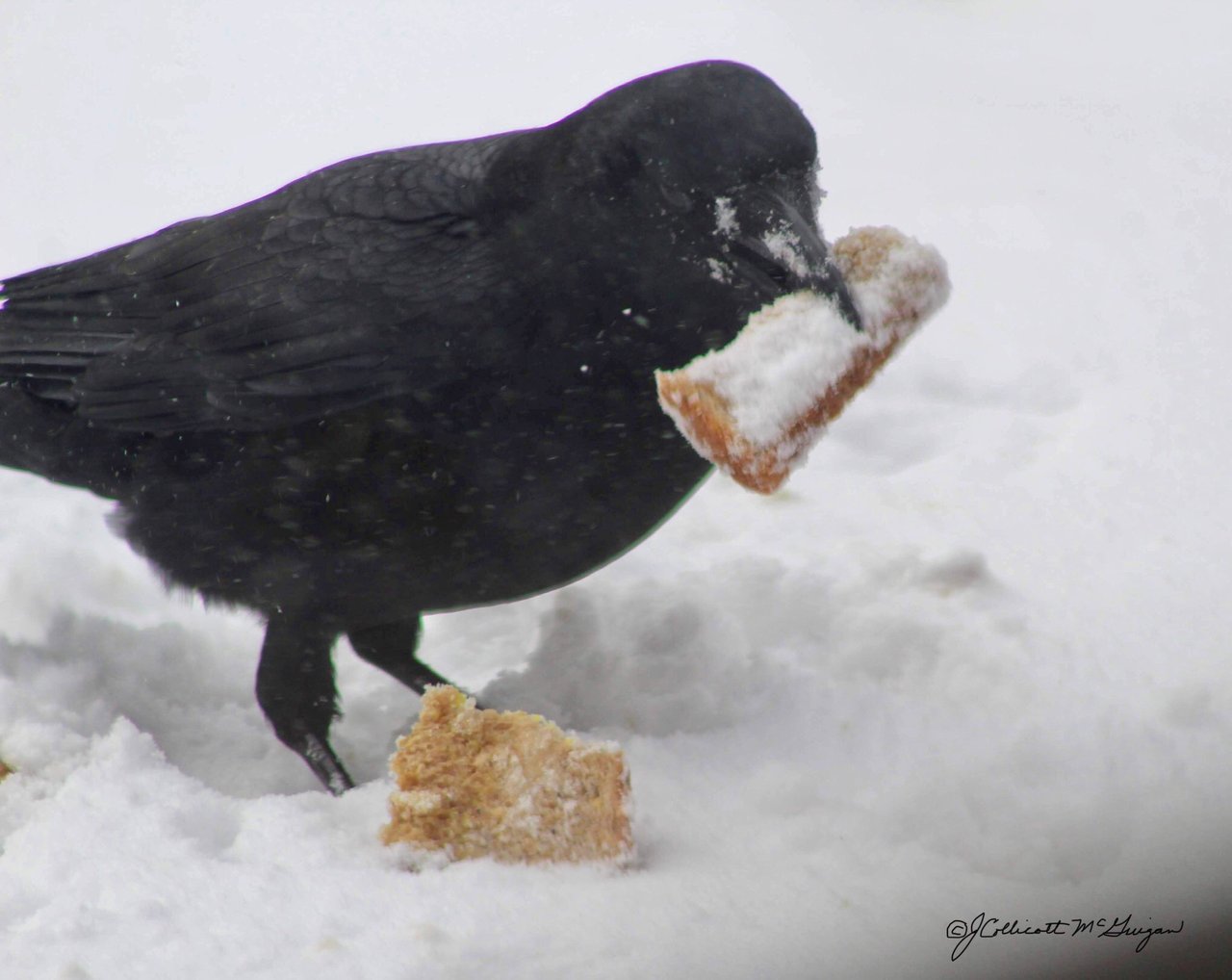 The raven stayed around until all the bread was gone.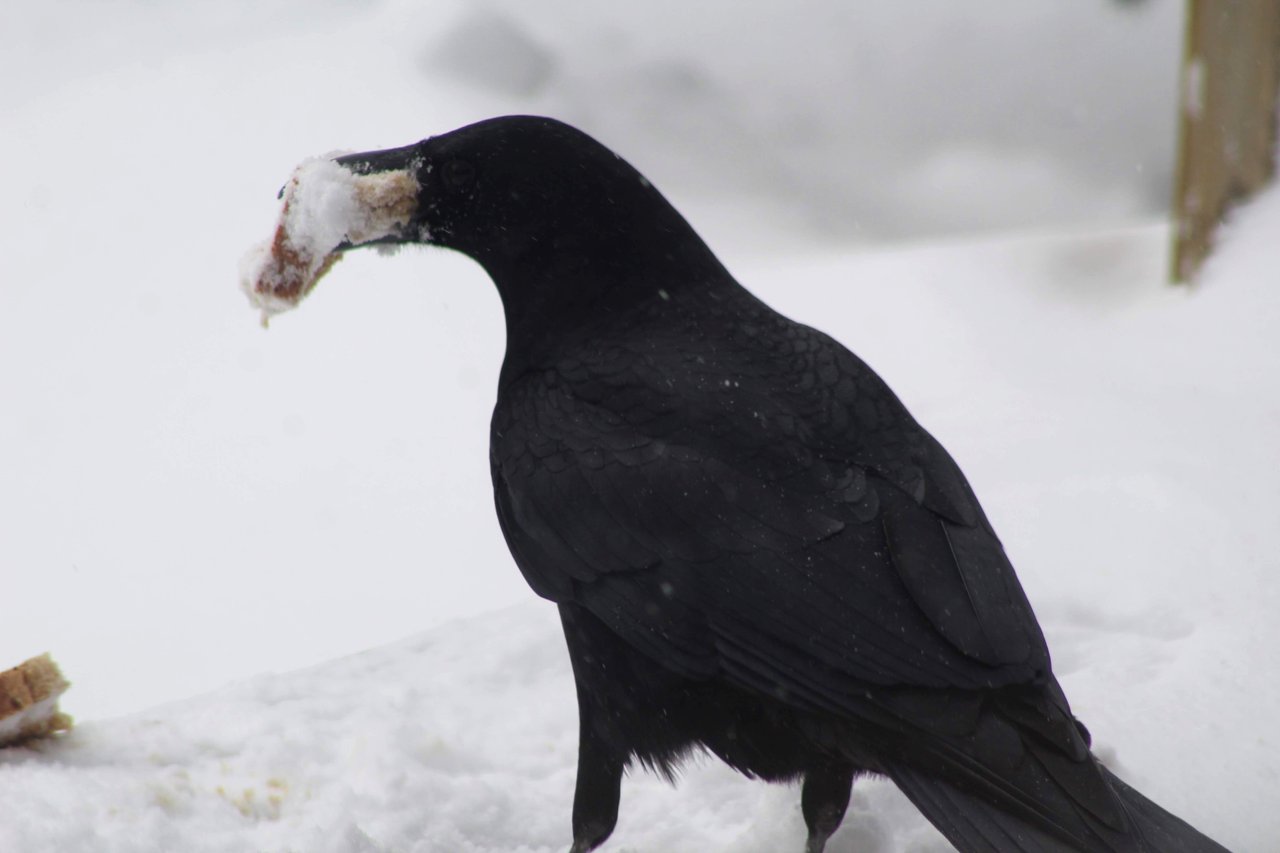 Taking a beak full up on the barn roof.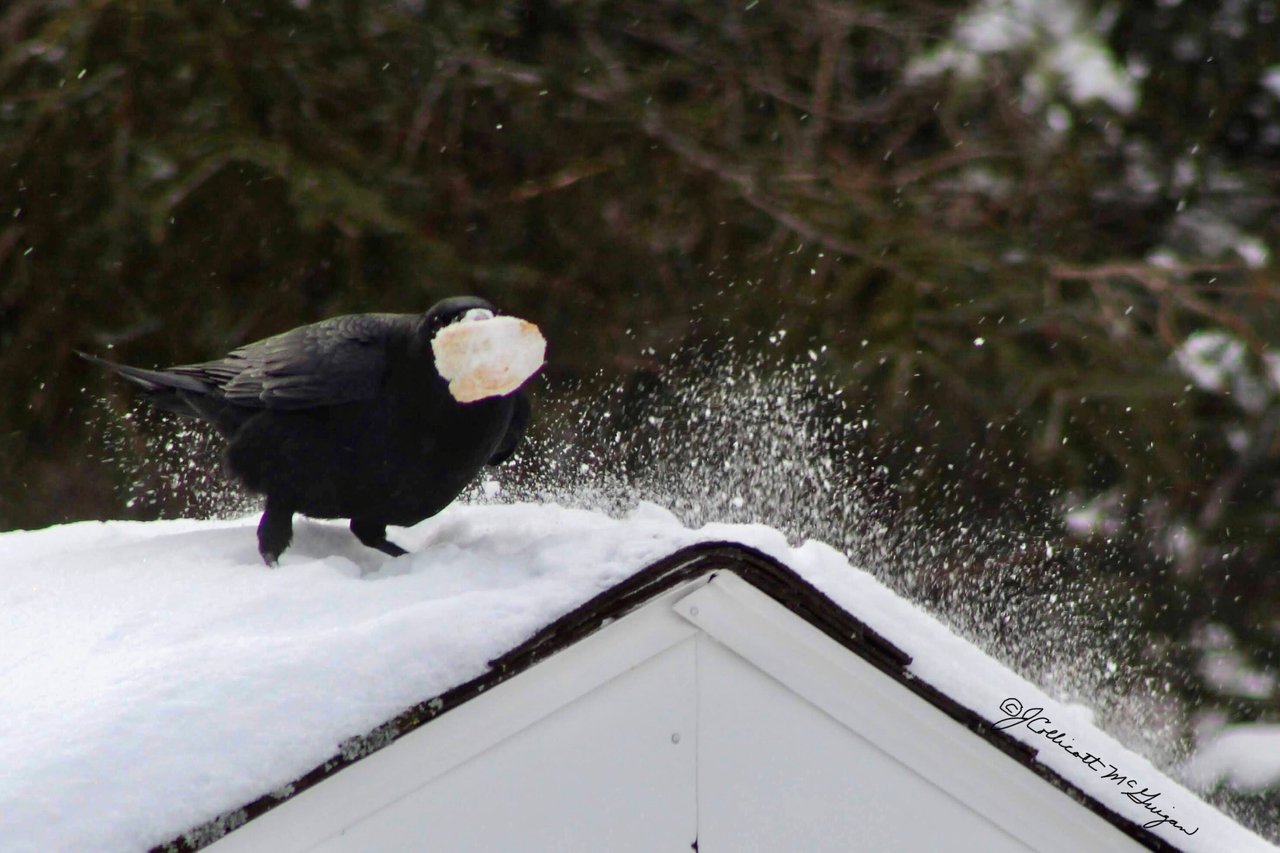 No doubt the raven feels safer up high and after a few beak fulls used the roof as a dining table. Some snow mixed in the food didn't bother him a bit.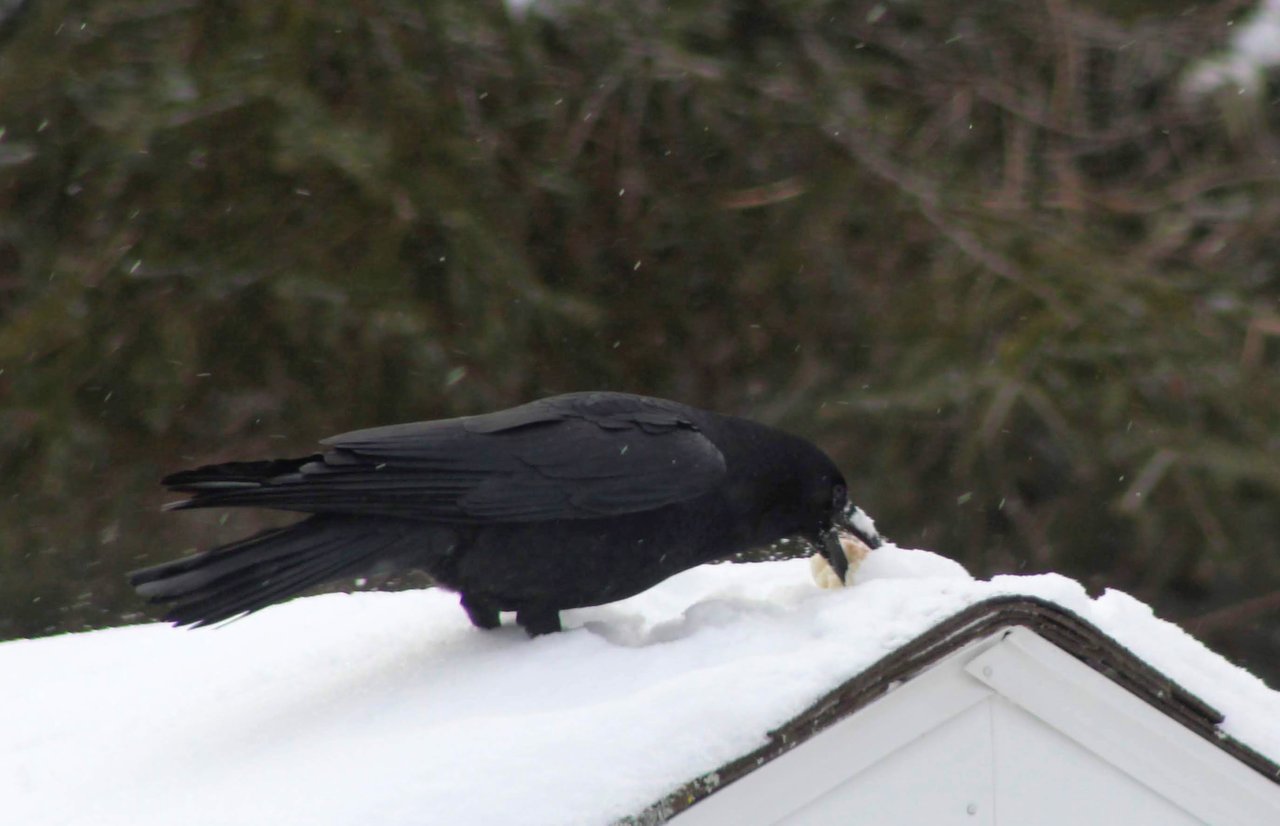 The raven, with snow on his beak, seems to be much happier and fuller.
He's checking out the area from the barn roof to make sure there is nothing left to devour before he went on his way. I hope he comes back another day.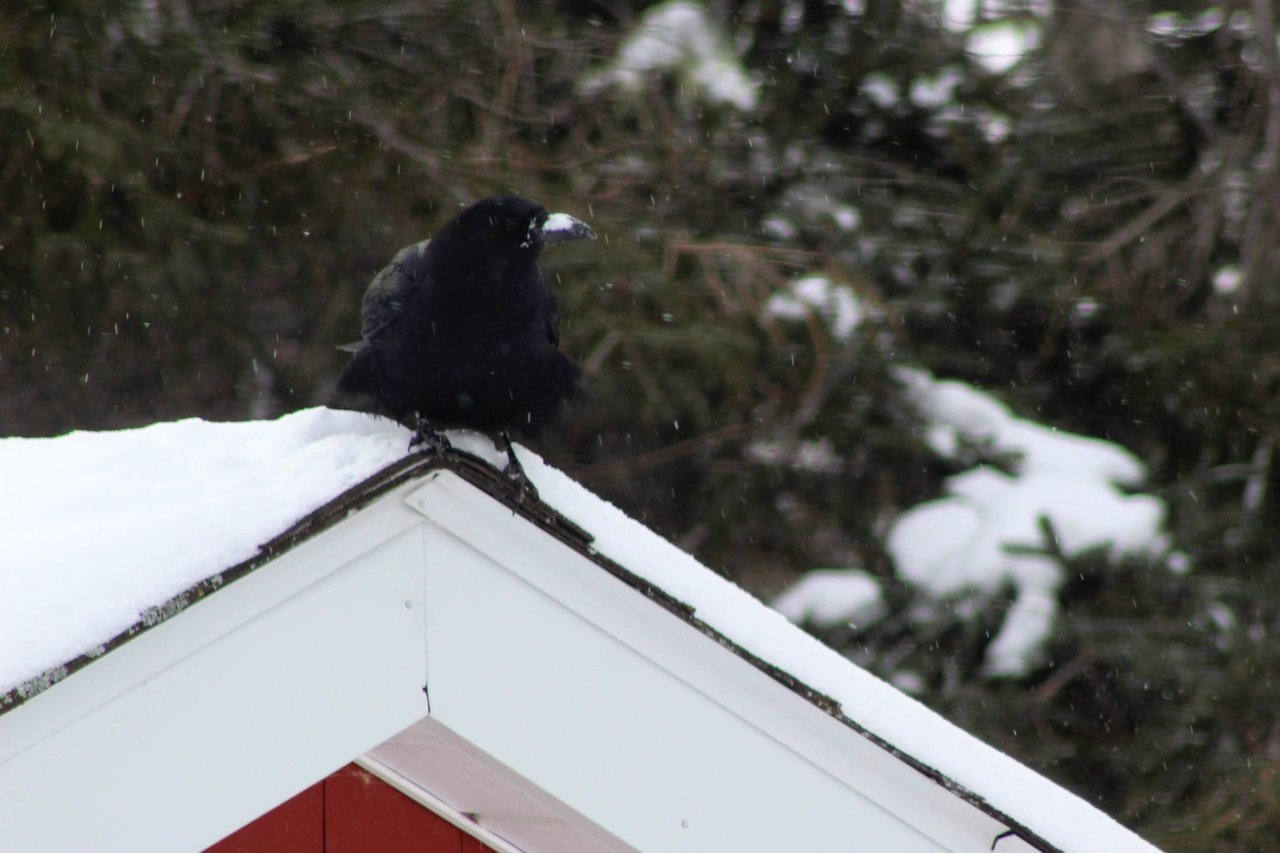 Nature is amazing and birds are clever creatures. This raven knew, if he showed himself, I would put outside something for him to eat.
The snow in the morning.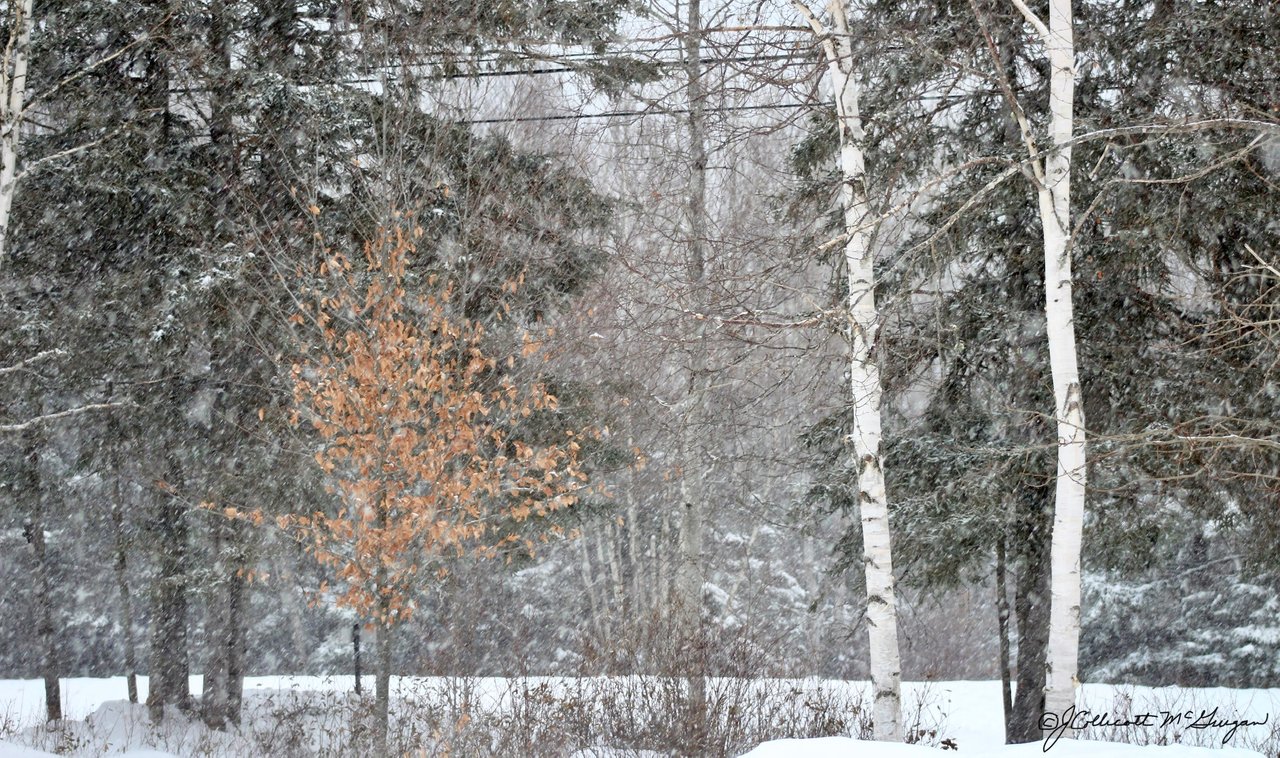 Birds have an inner radar concerning weather and this bird knew the snow was getting heavier and filled up. He would have to stay in the dense forest for a few days until it cleared.
Photo taken with my iPad from the kitchen window as the snow increased.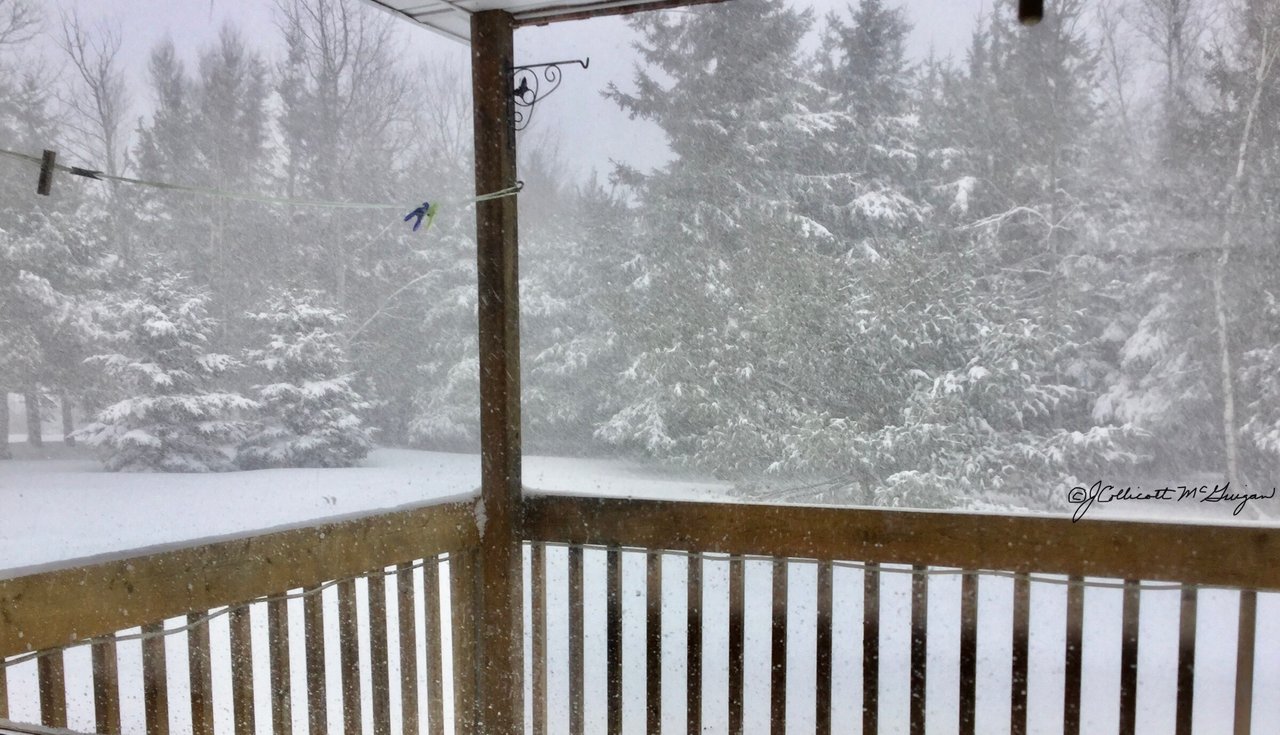 All photos except the last one were taken with Canon EOS Rebel T6


---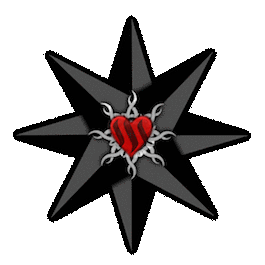 #thealliance



hive-114105