Top 10 players in the world in the last 10 years. Messi leads, Ronaldo and summerfrom 2011 to 2020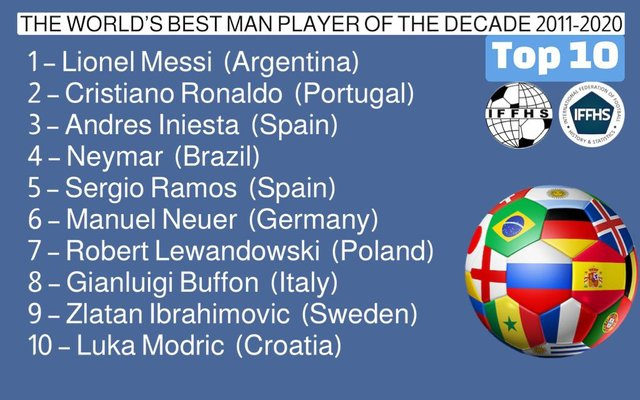 Barcelona striker Lionel Messi topped the list of top 10 players in the world for the last decade from 2011 to 2020 by the International Federation of Historical Statistics, beating his rival Cristiano Ronaldo, who finished second on the list of the best historic players in the world league.
The International Federation of Historical Statistics commented that the competition between Lionel-Messi and Cristiano-Ronaldo had intensified to the final stage, meaning a very narrow victory with about 150 delegates from countries around the world.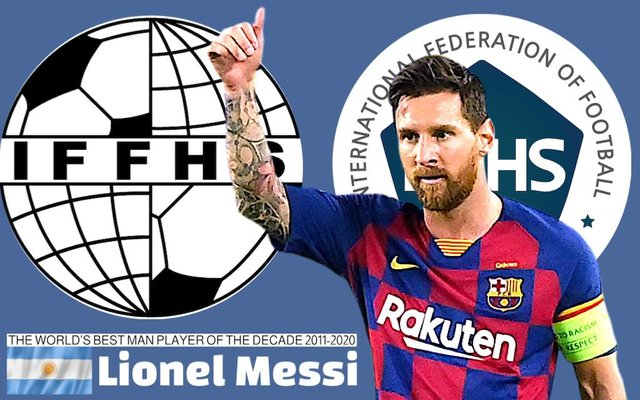 Here's the ranking of the world's top 10 players over the past decade: .
1-Lionel-Messi/Argentina
2nd Cristiano-Ronaldo/Portugal
Andre-Aniesta/Spain
4-Neymar-da-Silva/Brazil
5-Sergio-Ramos/Spain
6-Manuel-Neuer/Germany
Robert-Lewandowski/Poland
8-Gianluigi-Buffon/Italy
9th Zlatan-Ibrahimovic/Sweden
10-Luka-Modric/Croatia
There is no number of historic Premier League players, such as former Manchester-United player Wayne-Rooney and current Liverpool player Mohamed-Salah, who has starred for every club he has played for Basel since the last decade.
The selection list also ignored the likes of Harry Kane and many others.