Hello Everyone,
Today happens to be Saturday and on Saturday what I always have in mind is premier league football matches. It takes my time for all weekends. I don't put in schedules on weekends and even if I do, Chelsea shouldn't be player on that day. Yes that's how a Chelsea fan I am.
I woke up very late today as usual at 12pm, you should have known this if you've been reading my diary game posts. As we all know Chelsea played at 12:30 pm. So I immediately brushed my teeth and went to the football center. Before the game started I had confident we will be winning but never imagined we could play very well and scored 3 like we did with a clean sheet.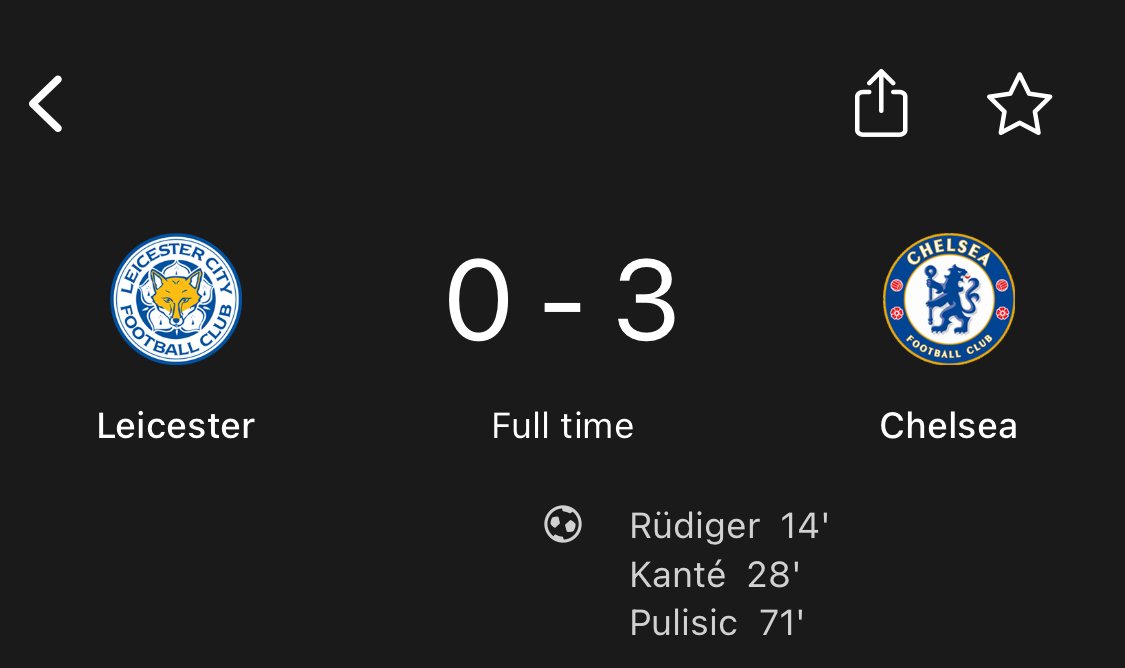 Full Time Score
Chelsea dominated the match for the first half scoring 2 goals from Rudiger and Kante. We struggled for about 15 mins into the second half until both Ziyech and Pulisic was subbed on. They played very well and combined to get our third goal which was the goal which decided the match. I was very happy for them since Ziyech had been struggling into Tuchel style of play and Pulisic just back from a long term injury. This will boost their confidence in the upcoming games.
All along Vardy was no where to be found on the pitch. Our defenders dealt with him well and another reason is that we dominated the match in terms of possession so they could not play but rather just defend in their own 18 yard box leaving vardy isolated and used less.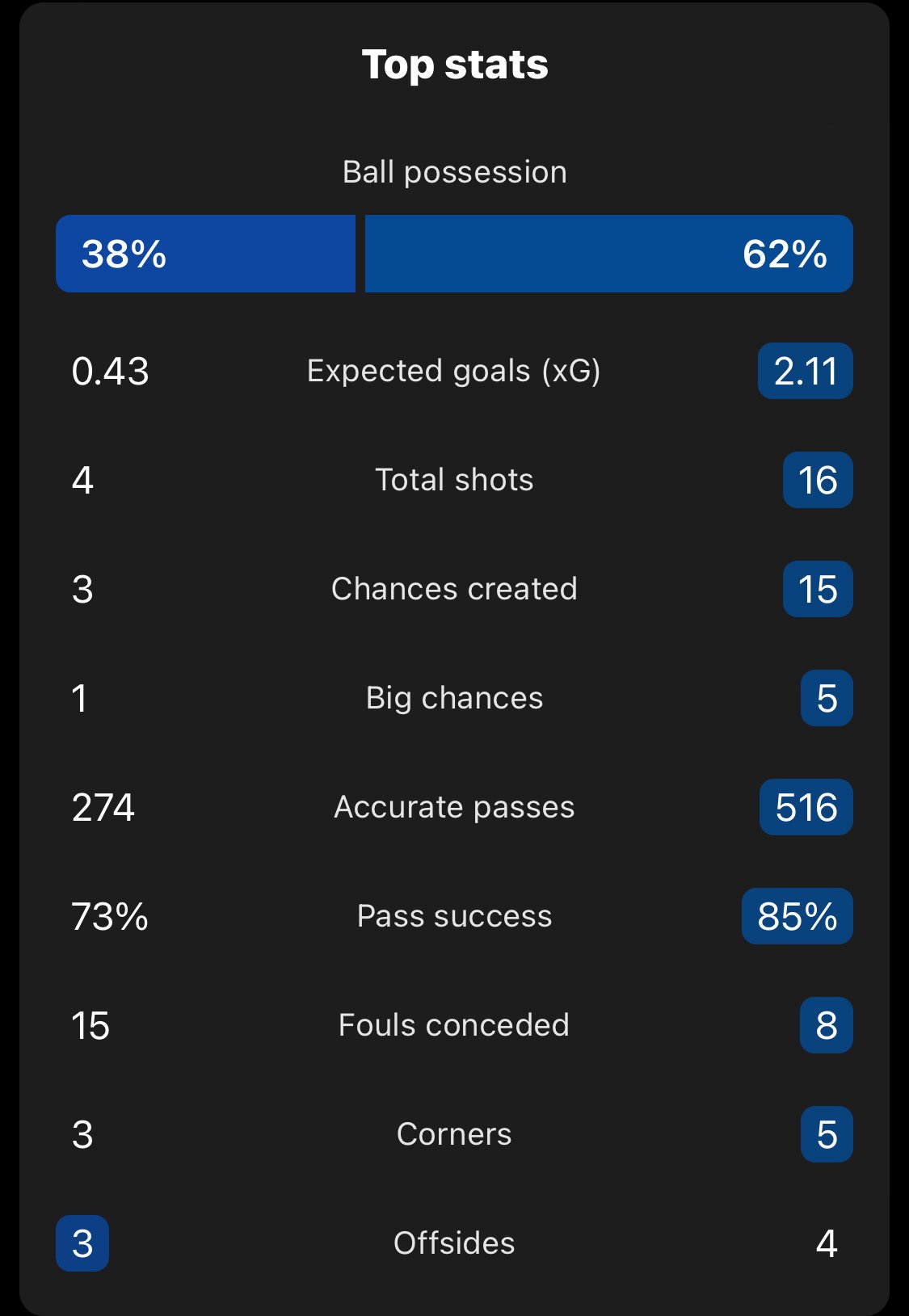 Match Statistics
The threat the Chelsea team brings against the opponent is unpredictable. Almost every player this season is on the scoresheet. Above all we are doing this without our strikers both Werner and Lukaku. Hopefully they both could be fit to play in the champions league in mid week. How could I forget Mr Cleansheet who made two world class saves which could have change the game. Y'all know what he could do so the less I talk about him.
Our next match is against Juventus, they need to pay for what they did in the first leg. We will show the en who we are Champions Of Europe